Zeblaze Ares
Retro Smartwatch with Health & Fitness Tracking
1.3" HD Color Display
/
33g Super-Light Body
/
24h Health Monitoring
Multifunctional Watch Faces
/
Water Resistant 30M
/
15 days Battery Life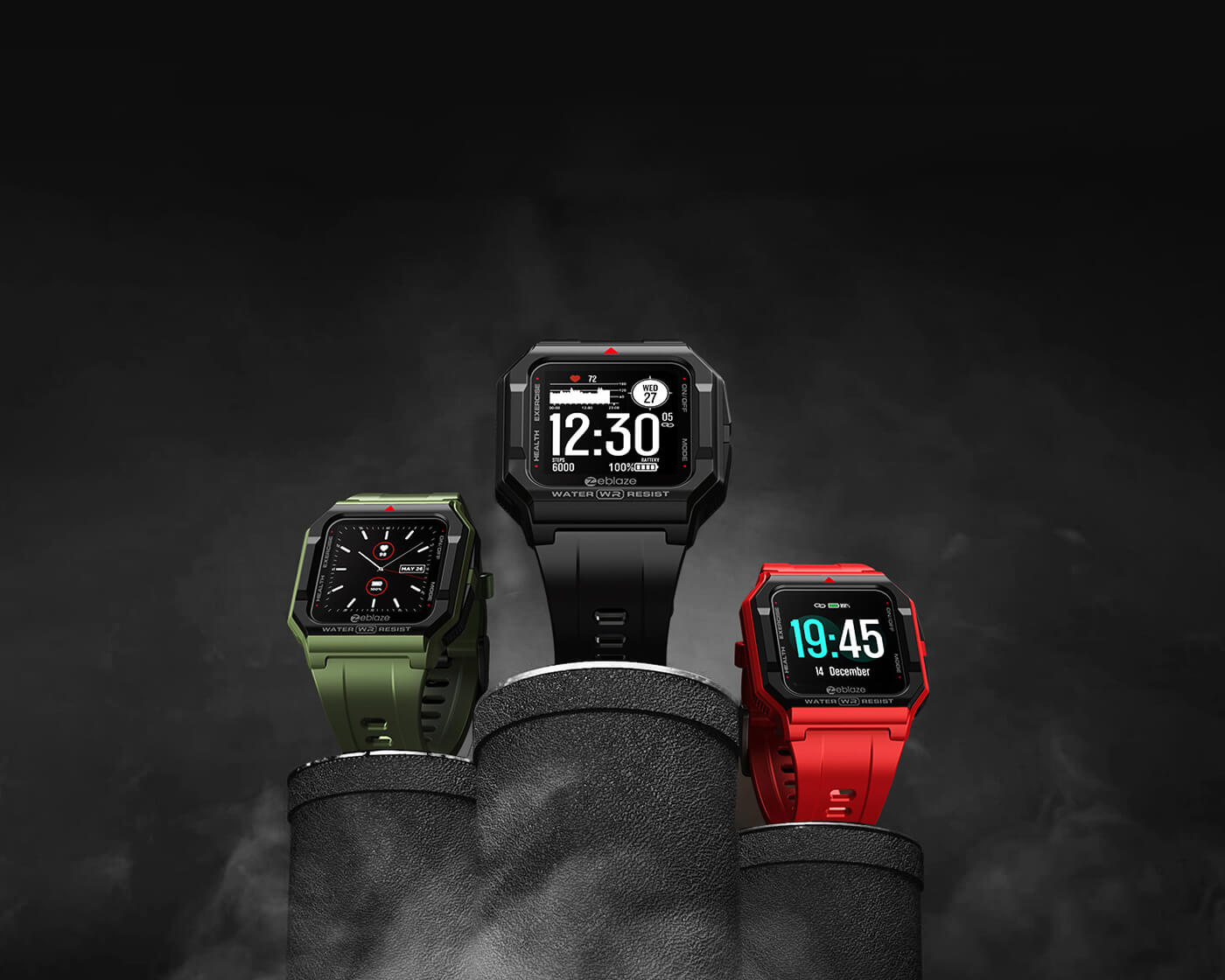 Zeblaze Ares Retro Smartwatch
Zeblaze Ares is a retro-style smartwatch with good battery life. The start of sales is January 2021. The main difference between Zeblaze Ares and the usual smartwatches is its design in the style of classic Casio.

A high-quality rectangular color HD touch screen 240x240 px has 85% screen-to-body ratio. You can install a watch face by choosing from many ready-made ones or creating your own. Two physical buttons make it easy to use the watch on the go.

The watch can monitor your heart rate around the clock and keep track of your health. 13 built-in workout modes help you exercise by collecting and analyzing data about your activity and heart function. Zeblaze Ares will be a great helper in everyday life. They display notifications and messages that arrive on your smartphone. You can also control music without taking out your smartphone. This watch is very light, weighing only 33 grams. Battery life is up to 15 days. Communication with a smartphone is carried out using the Bluetooth 5.1 standard.
Advanced. Retro. Versatile.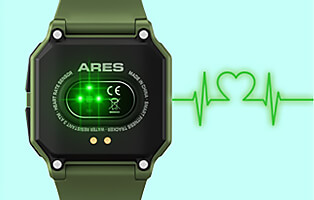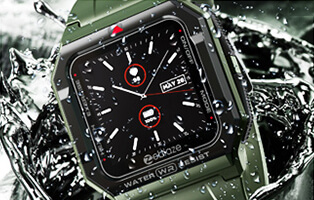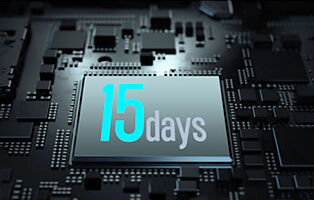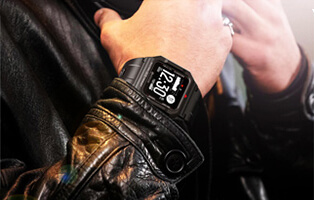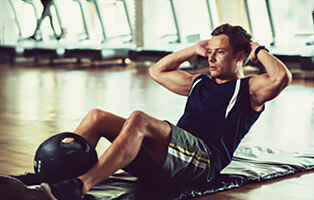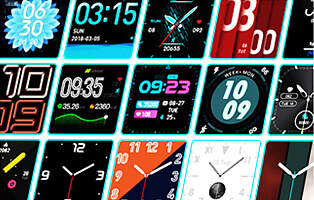 Multifunctional Watch Faces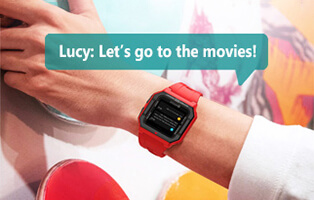 Smartphone Notifications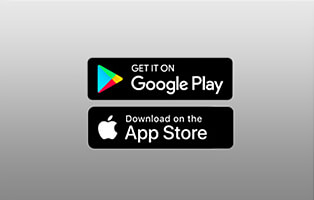 Android & iOS Compatible
Retro
Design

Advanced
Features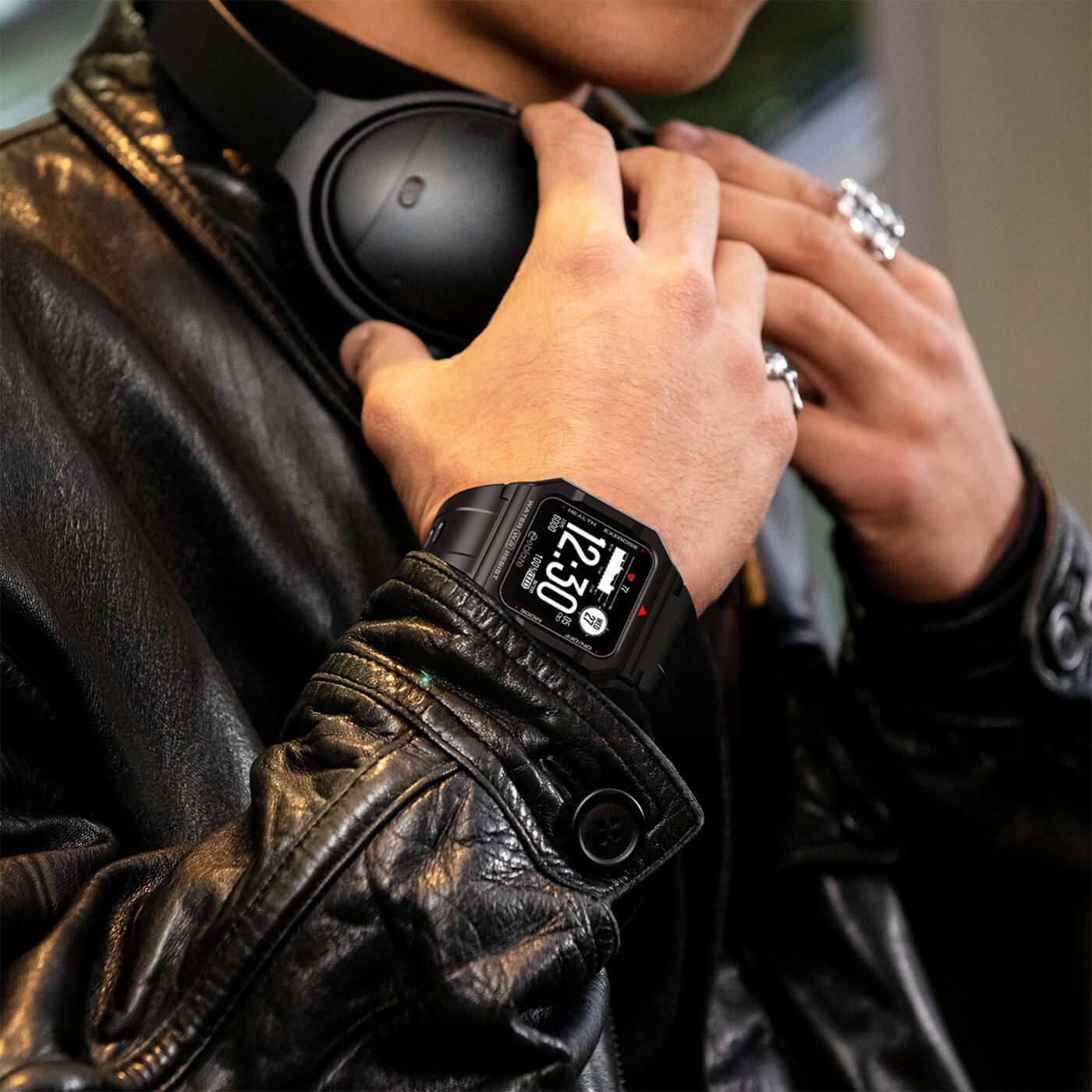 Advanced. Retro. Versatile.
The Zeblaze Ares features a retro four-sided screen, equipped with two physical buttons and a design that provides the perfect balance of style and versatile functionality. It's the ideal combination of classic design and modern features.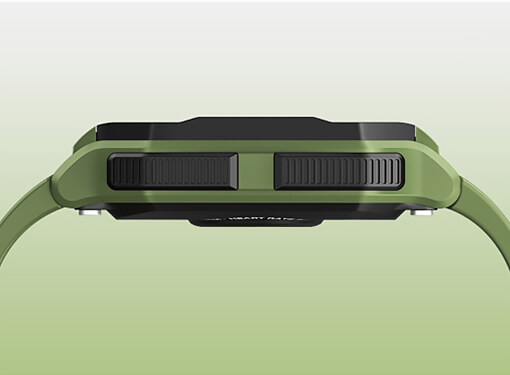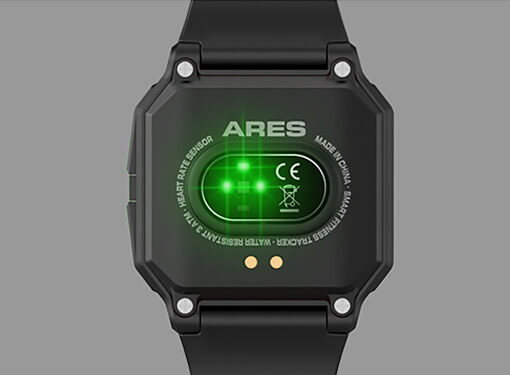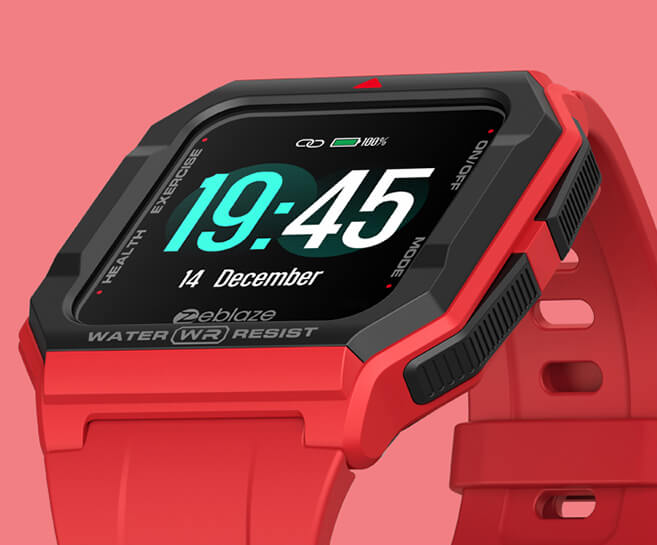 15 days Battery Life, More Peace of Mind
A fully-optimized battery management system provides up to 15 days of battery life for the Zeblaze Ares. Get rid of the anxiety brought on by constant charging, and keep the energy flowing.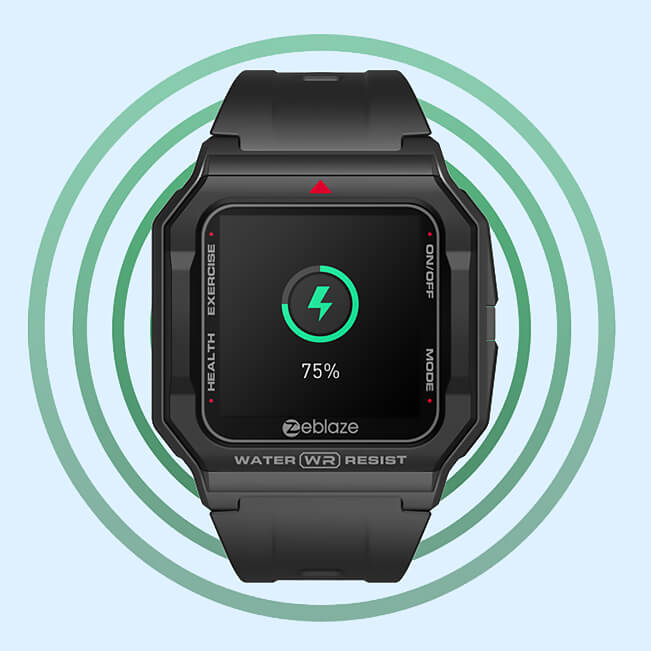 Basic Watch Modes
Turn off the Bluetooth connection, heart rate monitoring, and other functions, and lift the wrist to see the time 100 times a day.
Daily Use Modes
Continuously heart rate monitoring, sleep monitoring; 150 pushed notifications lighting-up the screen, 30 times lift the wrist to see the time, and 5 minutes for other operations every day; exercise 3 times a week for 30 minutes.
Personalized Watch Faces
Wear Your Beauty on Your Wrist
Choose from a broad range of watch face themes so that you're always in style.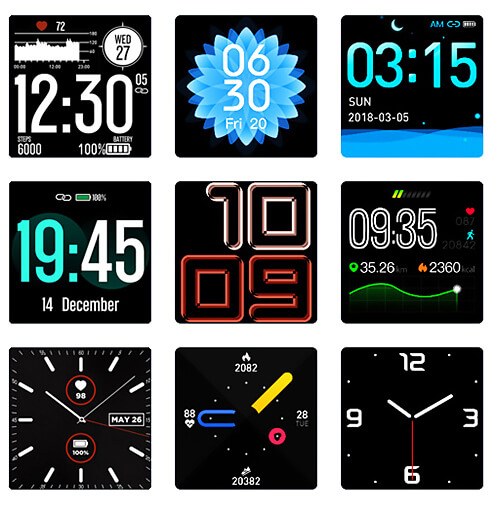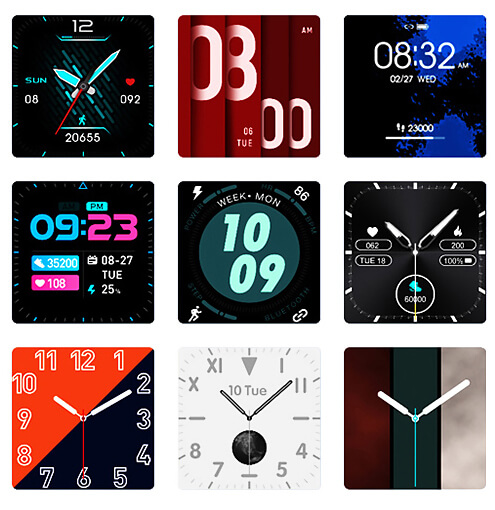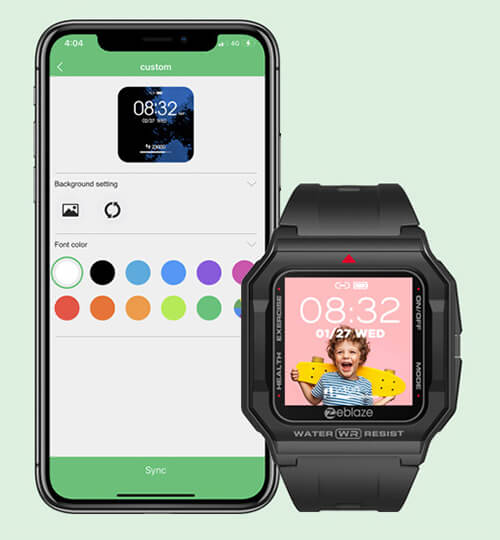 Customize Watch Face
Customize the watch face with images of your choice or even your picture.
24h Health Monitoring
The Zeblaze Ares can maintain 24-hour heart rate monitoring. With its proprietary PPG biological optical sensor, the Zeblaze Ares delivers accurate heart rate measurements.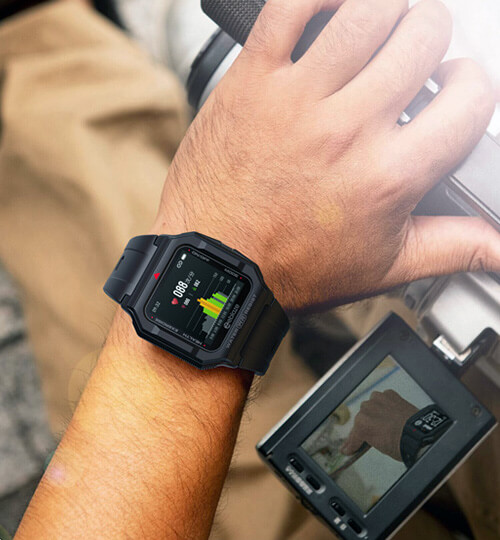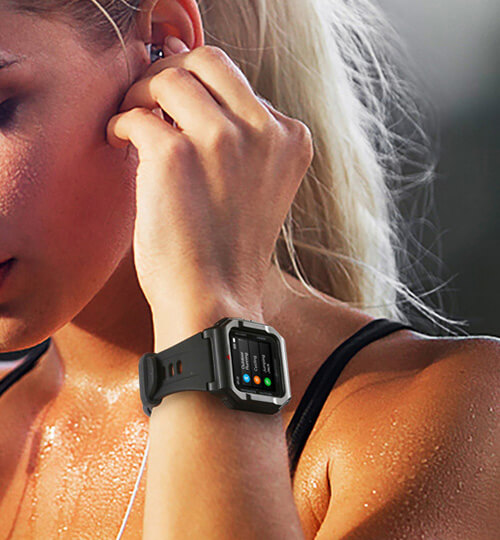 13 Mainstream Exercise Modes
Zeblaze Ares supports 13 mainstream exercise modes, which accurately track your sports activities. Multiple professional sensors record biological data in full and perform scientific analysis on them to enhance your exercise capacity.
Sleep Tracking a Stages
Zeblaze Ares will automatically monitor your sleep when you are sleeping at night. It will measure your total sleep, light sleep, deep sleep, and awake time to give you an analysis of your sleep patterns.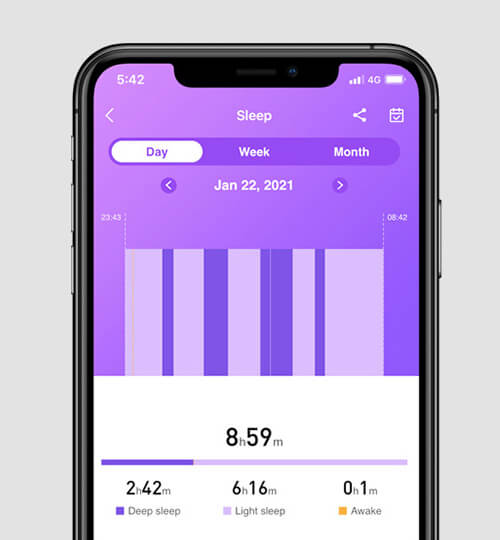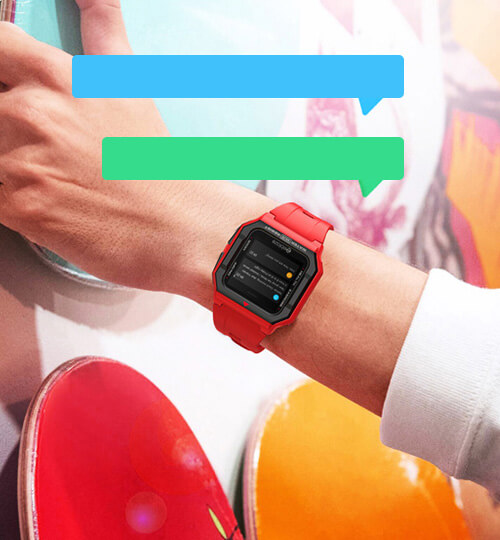 Lucy: Let's go to the movies!
Kevin: Please replay to this event.
Smart Notifications
The Zeblaze Ares has excellent practical applications and reminding functions, which facilitate your daily work and life.
Water Resistant 30 Meters
Zeblaze Ares is met with 30 meters waterproof rating standards, which can effectively prevent sweat or raindrops from splashing, meeting daily waterproof needs and making you more at ease.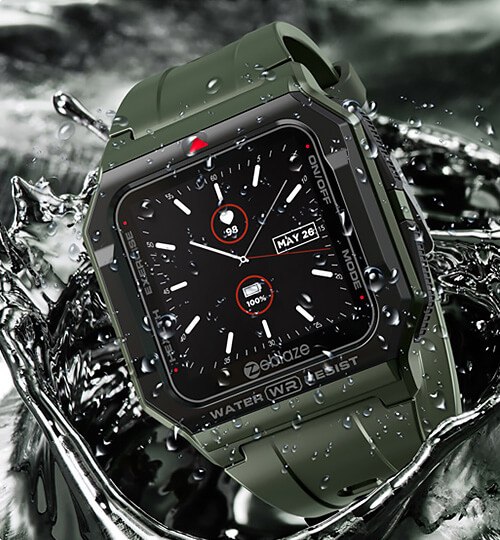 More Useful Smart Features
The Zeblaze Ares can proficiently handle your agendas, notify you of incoming calls or messages, and provide movement reminders when you have been sitting for too long. The watch will also track your events, and offers Do Not Disturb, stopwatch, and weather forecast functions, as well as enabling the setting of alarms and timers.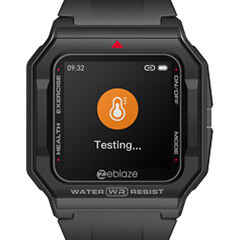 Blood Pressure
Your Personal Health Guardian.
Music Control
Remote control of music without taking out the phone.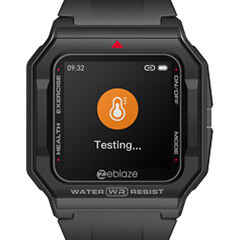 Weather Forecast
Check the weather in the next three days.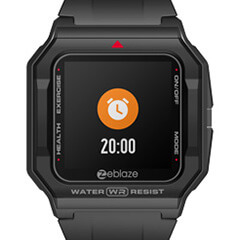 Alarm Clock
Wake up your day!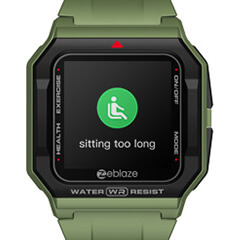 Sedentary Reminders
Now get up and move!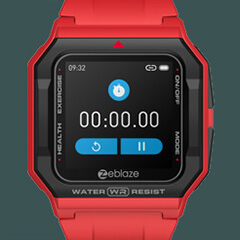 Stopwatch
Everything needs to be accurate.
A Variety of Colors
Take your pick from the three colors available and make the watch your versatile and fashionable companion, whether you're dressing up for an occasion or heading to the gym.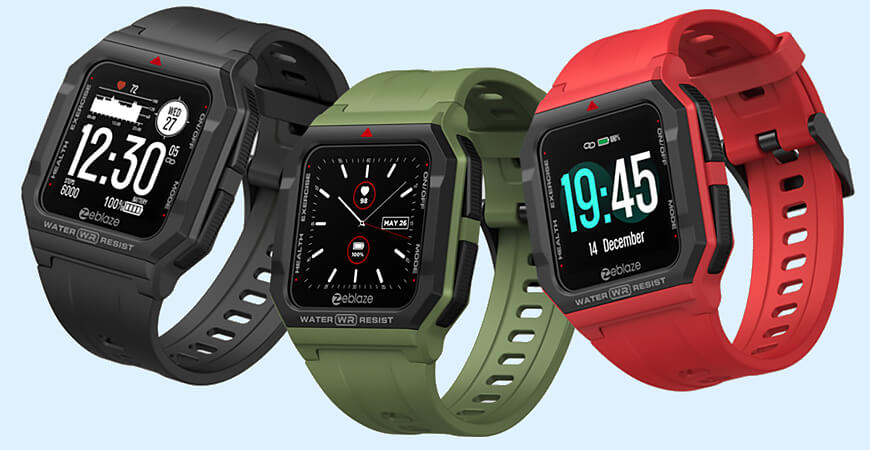 Gallery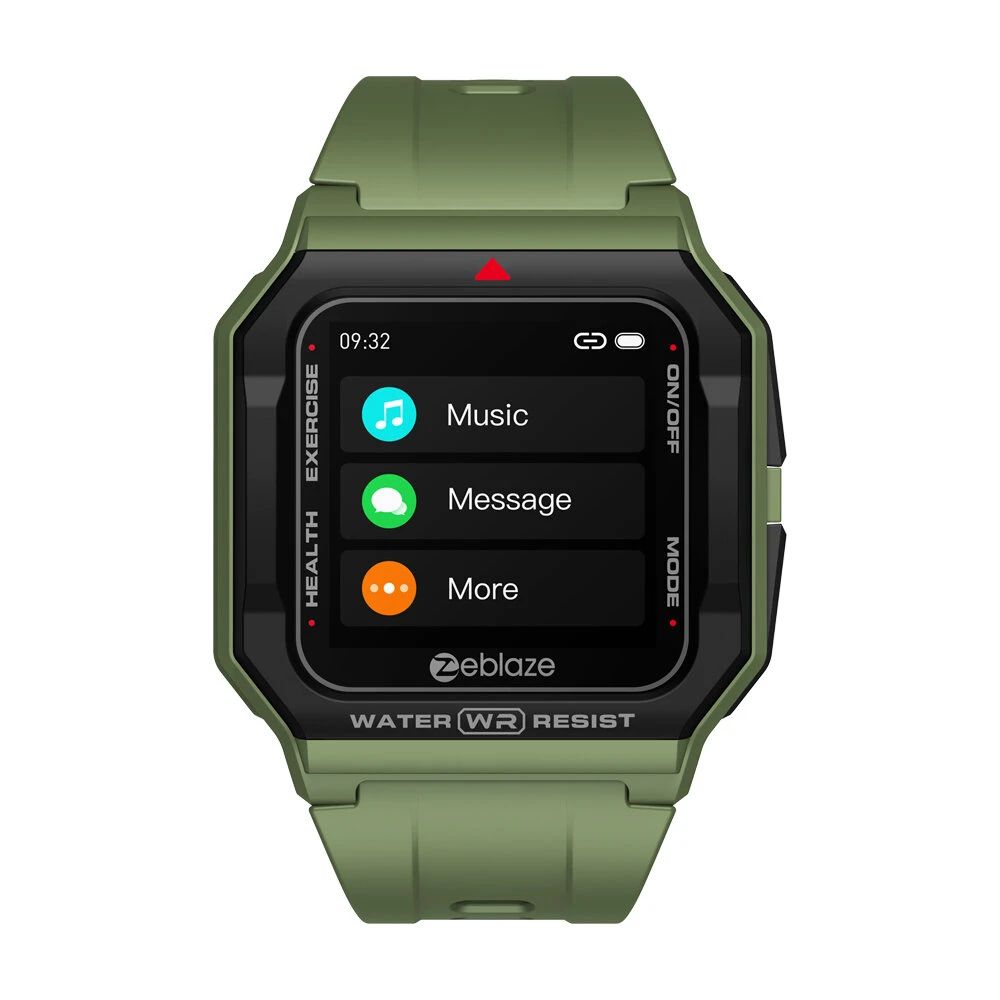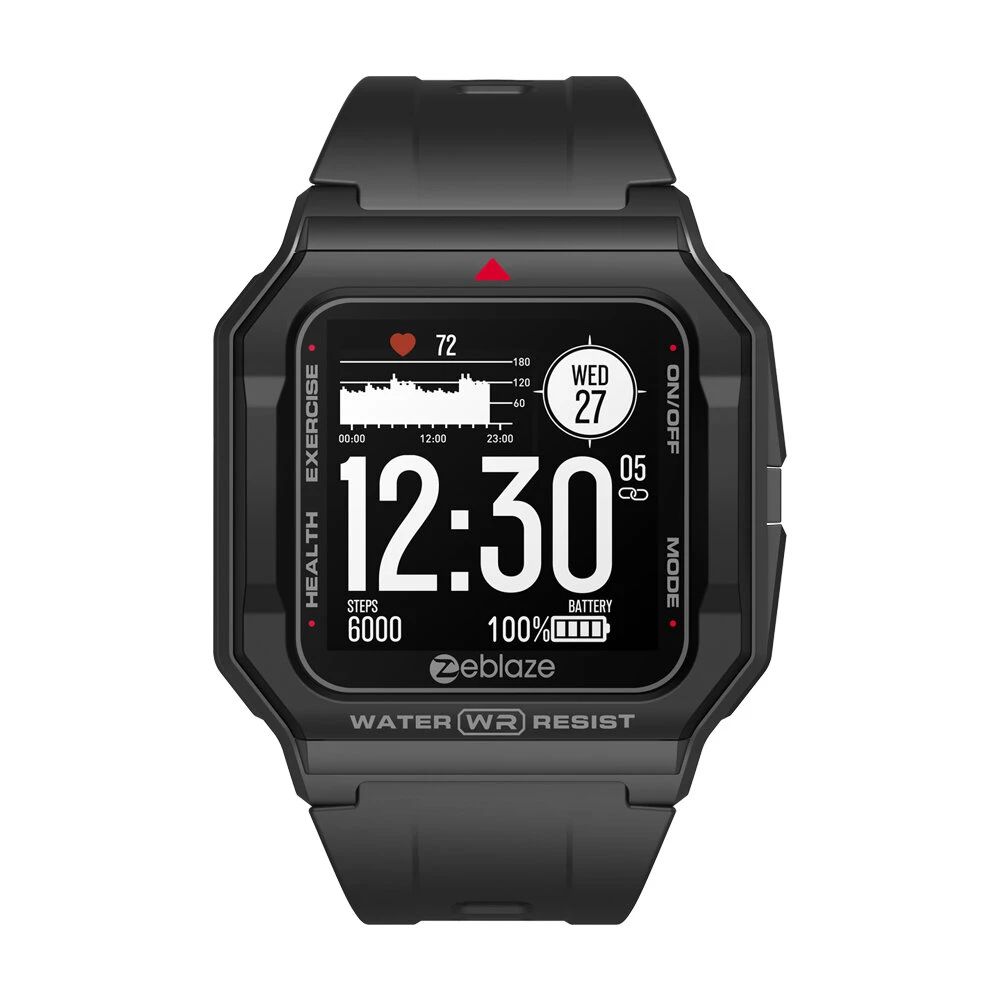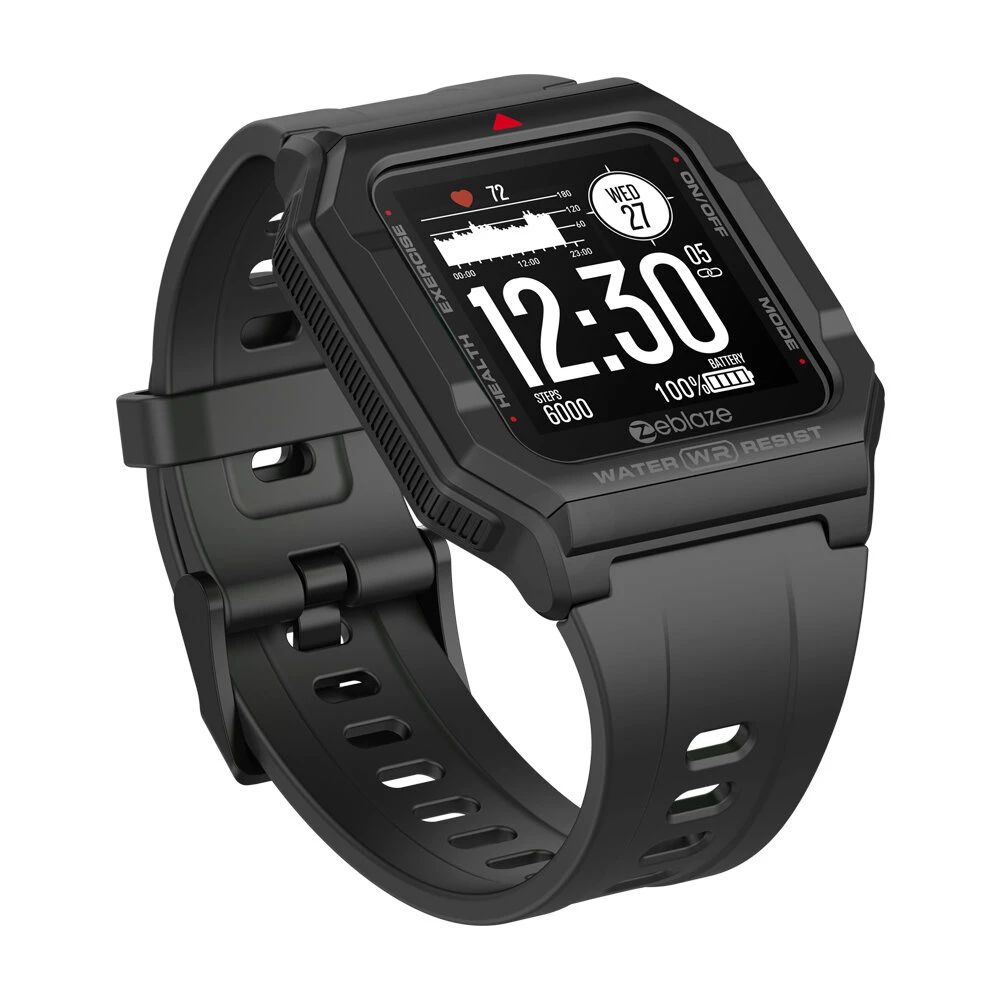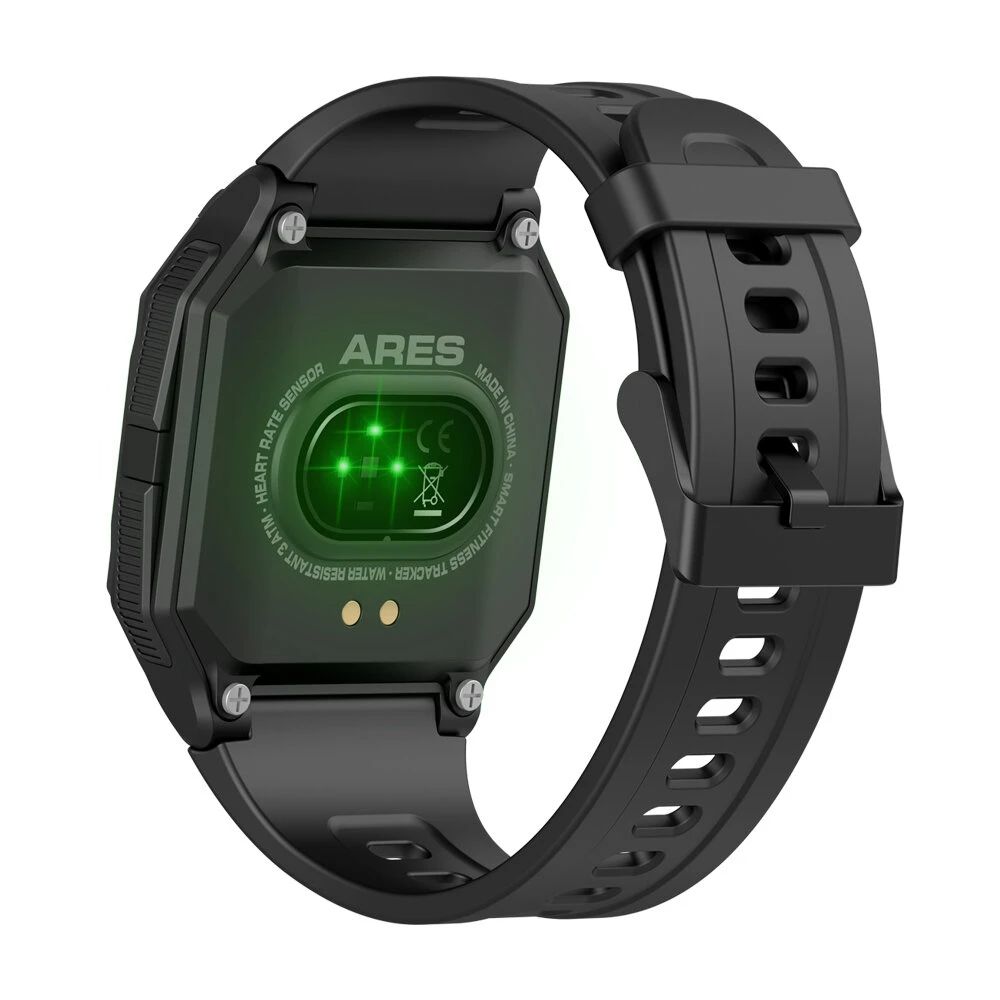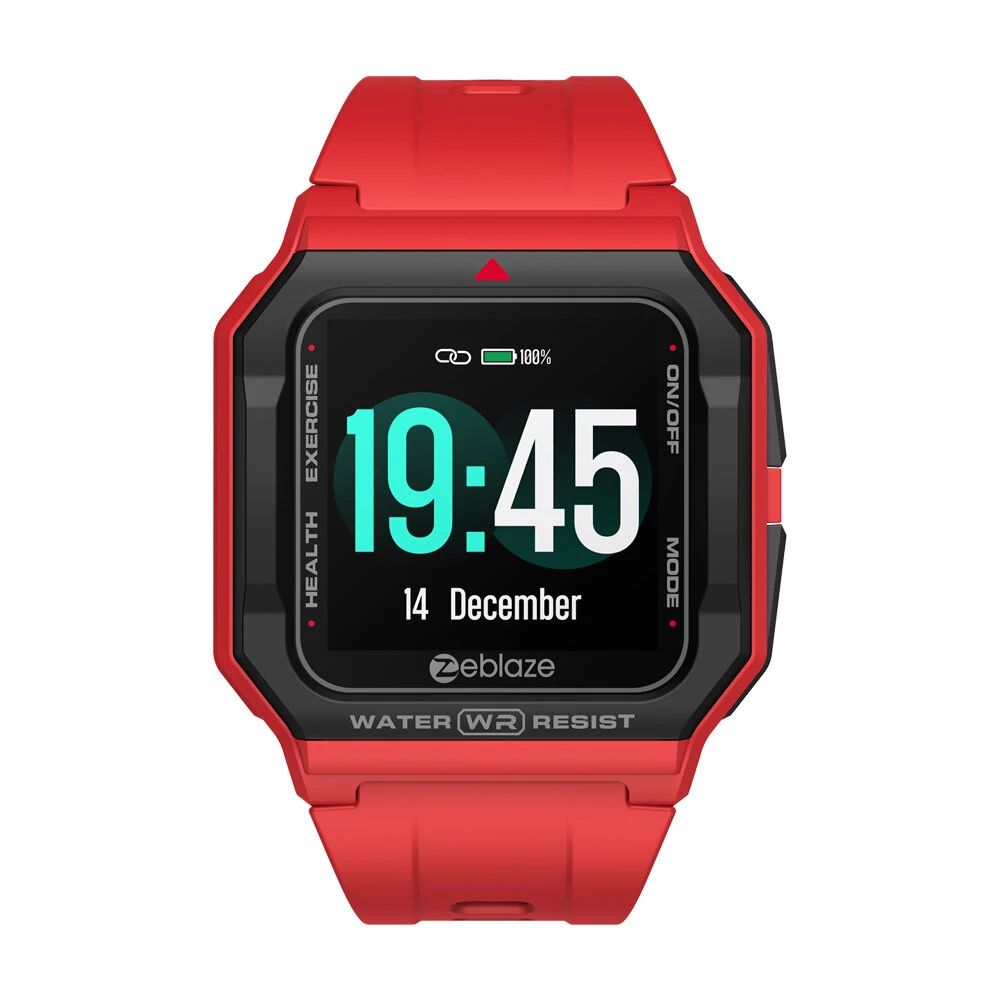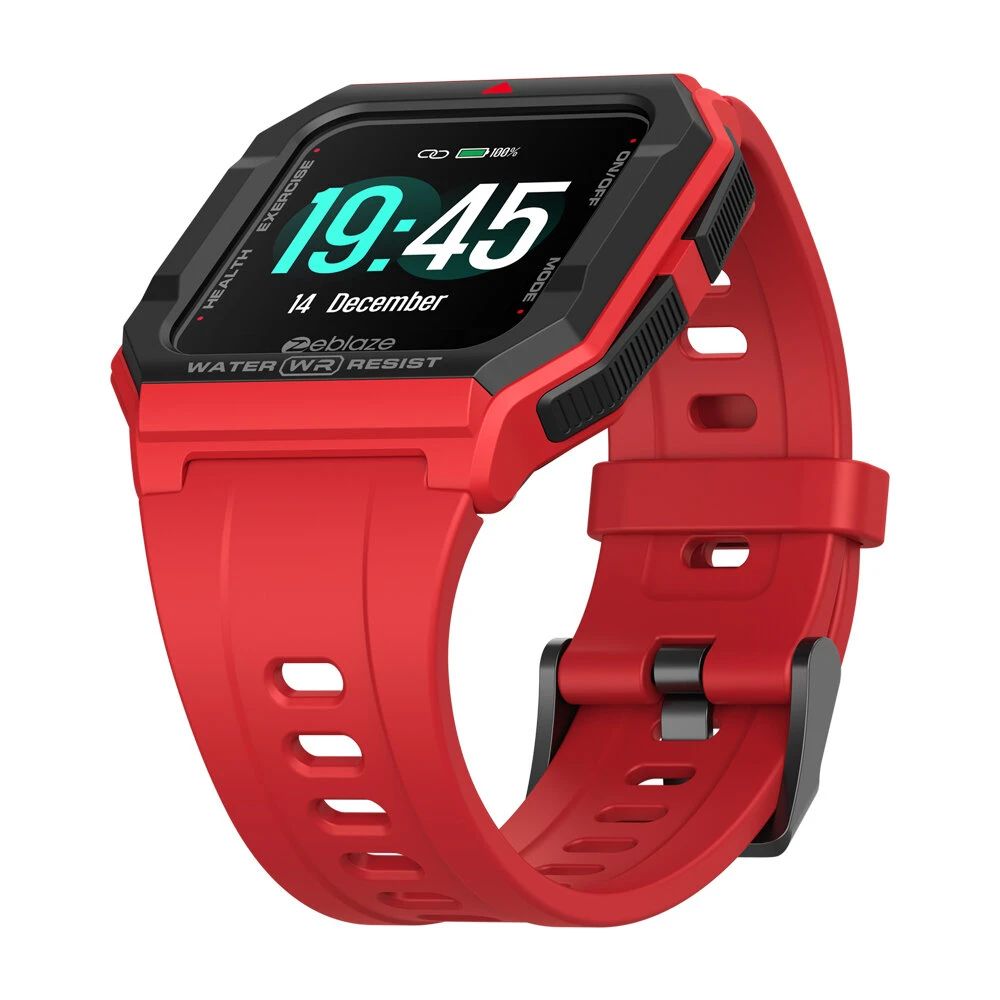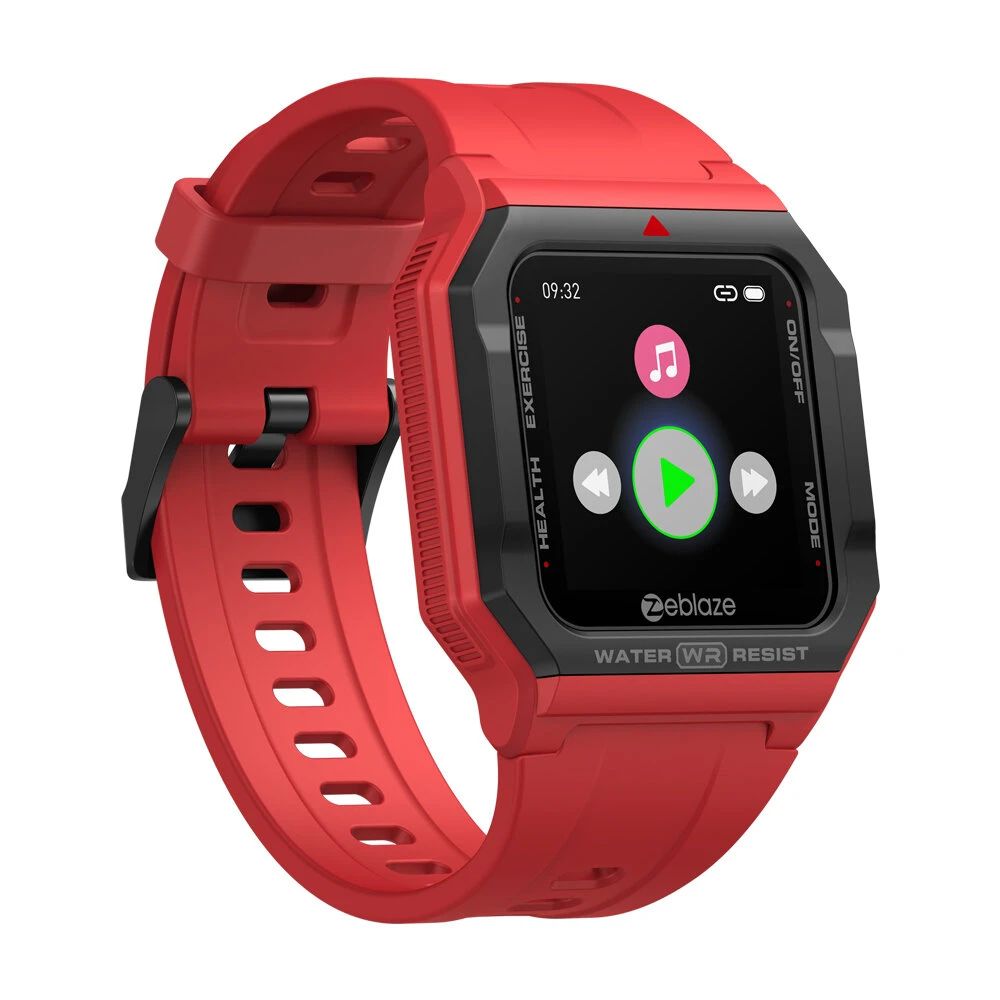 Photo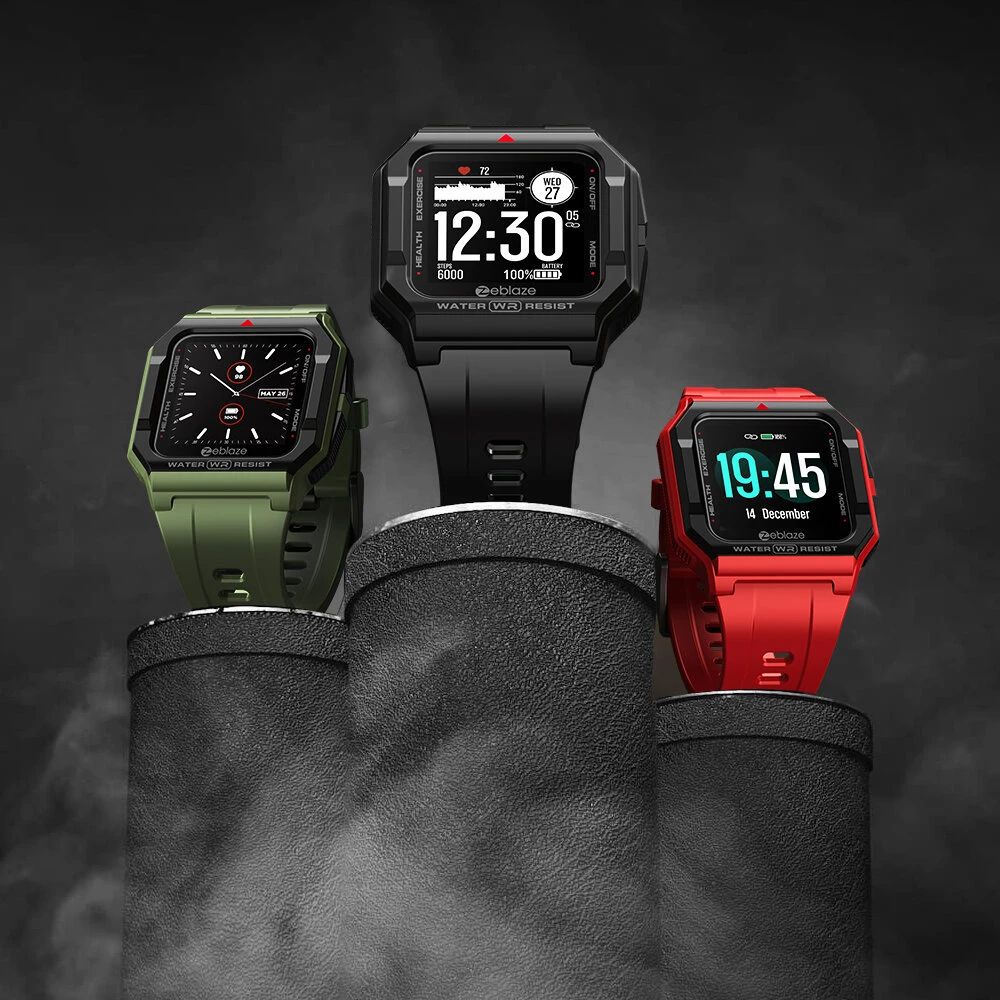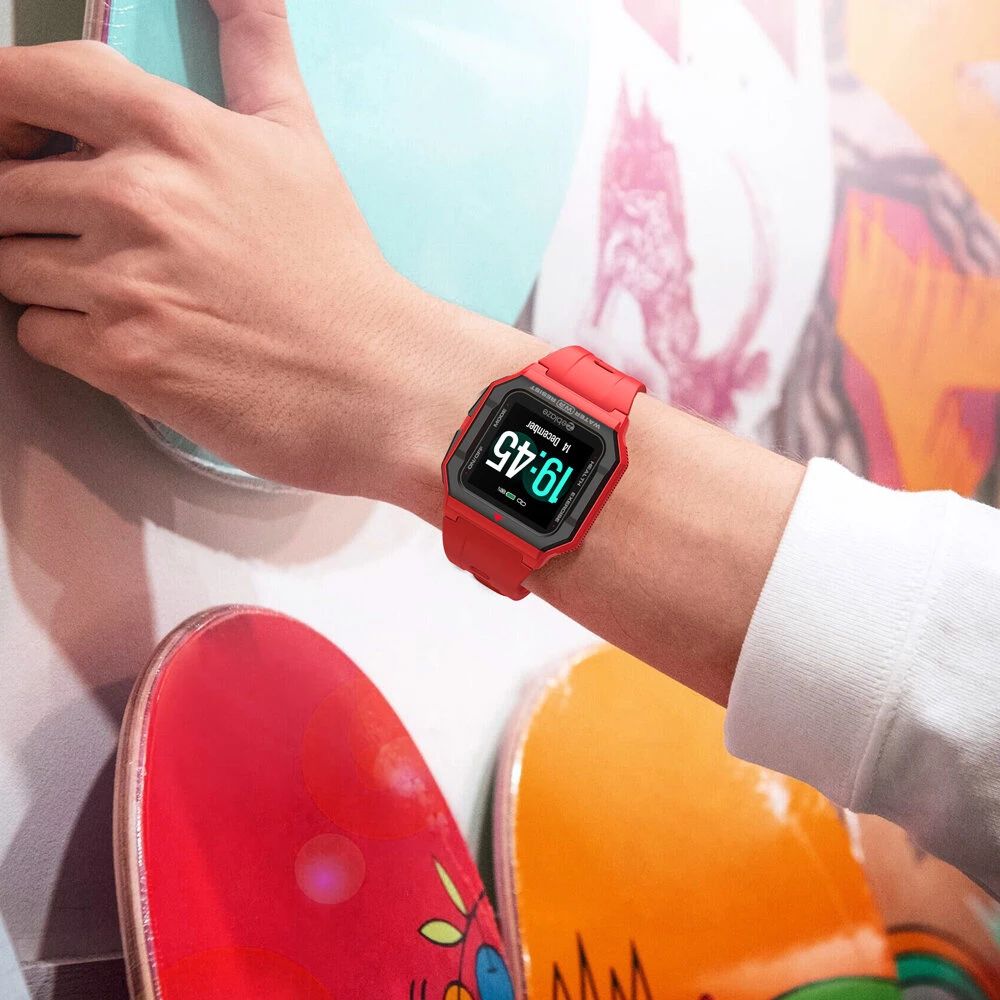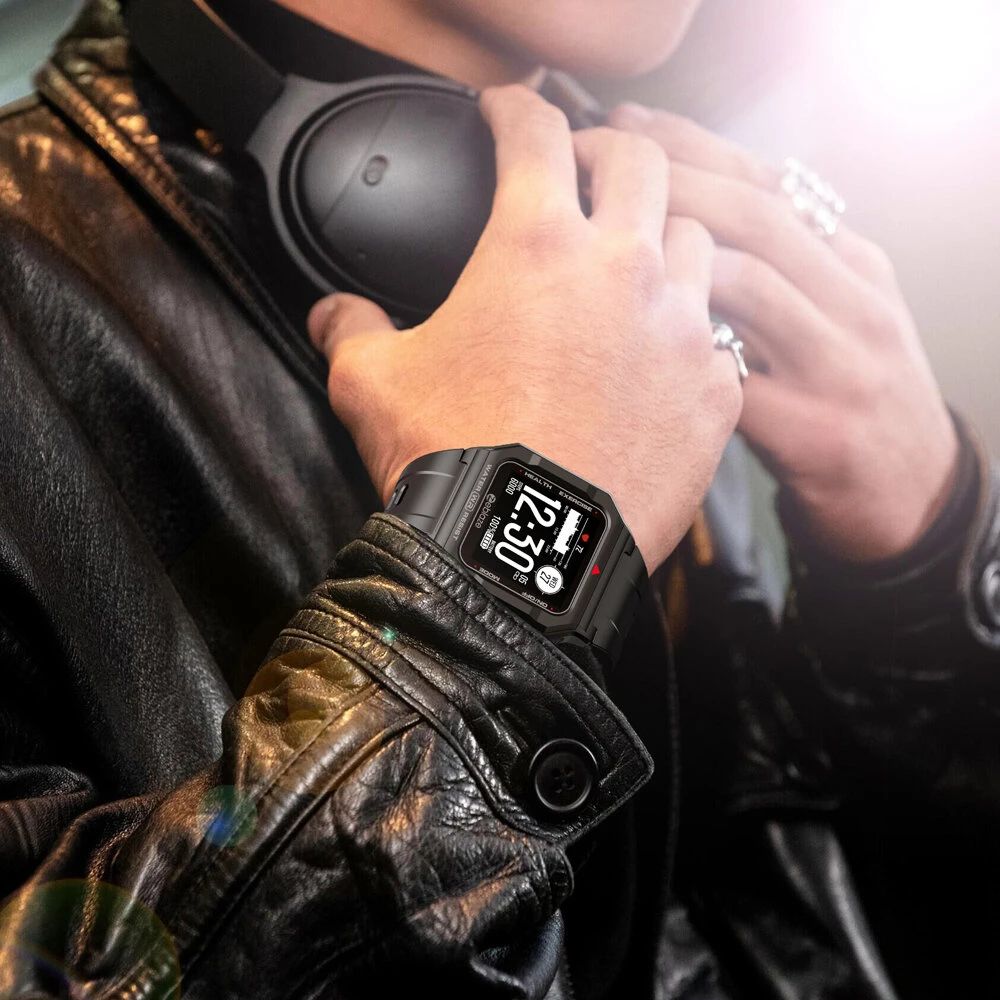 Specification
Bluetooth Version
Bluetooth 5.1
Compatible OS
Android and iOS
Operating Mode
Touch and Buttons
Technical Parameters
Sensors
Heart-rate sensor, Proximity sensor, Accelerometer
Screen
1.3" HD Color Touch Screen
Battery
Battery Capacity: 170mAh
Charging Time: 1.5 hours
Battery Life
15 days Battery Life (Power-saving Scenario)
7 days Battery Life (Typical Usage Scenario)
Special Features
24/7 Heart Rate Monitoring
Support
Customize watch faces
Support
Sedentary Reminders
Support
Multi-sport Modes
13 Goal-Based Exercises
Appearance & Details
Main body size
41*46*11mm
Strap Type
Silicone and skin-friendly TPU
Packages contents
Packages contents
1 x Zeblaze Ares Smartwatch
1 x User Manual