Just How Effective is Your Current Training Plan?
Training status is a new performance monitoring tool that automatically evaluates your recent exercise history and performance indicators to know if you're training productively, peaking, or overreaching.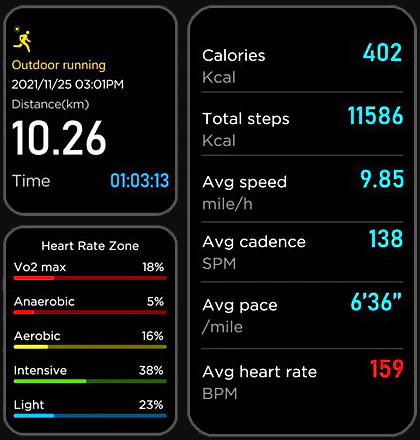 Track a Variety of Workouts, Indoors, and Outdoors
Zeblaze Beyond lets you change things up with ease thanks to built-in activity profiles for running (indoor/outdoor), cycling (indoor/outdoor), hiking, yoga, trail running, stair climbing, and many more.