Zeblaze GTR
Stay Active, Stay Young
Metal Body
/
All-round Health and Fitness Tracking
30 Days of Battery Life
/
Water Resistant 30 meters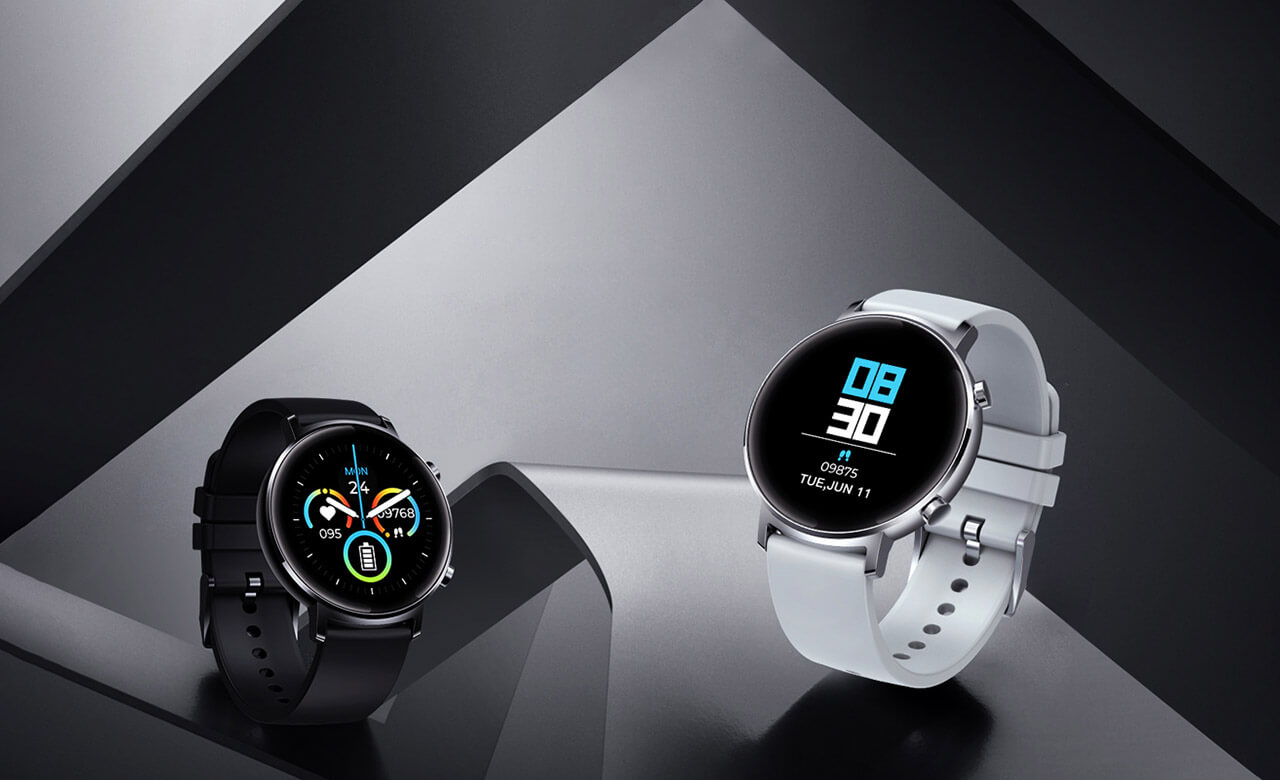 It All Fits Together
Ultra-low Power Consumption Chip
A Touchable Exquisite Design
Metal Body
Zeblaze GTR's enclosure is made of refined Metal Body, offering high strength to weight ratio and less susceptibility to nicks and scratches from everyday activities.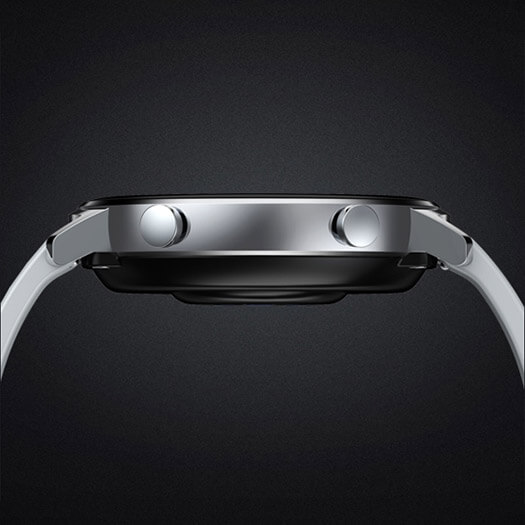 GOODDIX GR 5515
Ultra-Low Power Chip
Get more from your performance 24/7. The all-new Goodix GR5515 chipset powers it. Zeblaze GTR processes data faster, using less energy for the same results.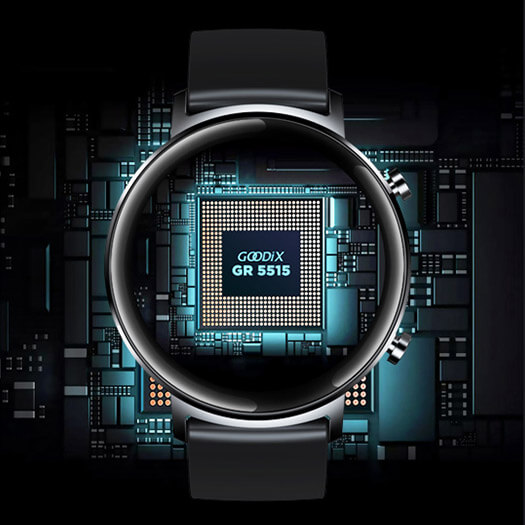 Data is More Reliable
Precision Sensor Fusion Technology
The new generation of optical heart rate measurement technology has higher accuracy and reliability. The principle of this is the LED of the optical heart rate sensor on the back of the watch irradiates light on the wrist and monitors the heart rate change through scattering light by the different speed of blood flow.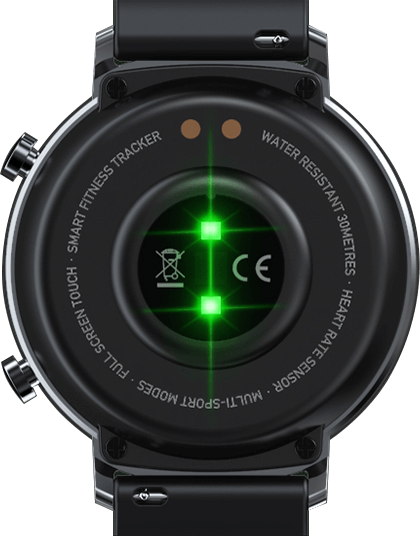 Enjoy a Bigger and Clearer View
Gorgeous 2.5D IPS Screen with 175° Curved Surface
Zeblaze GTR uses a top-class high-resolution screen, bringing a remarkable clearness in detail. The intricate 2.5D glass cover is pleasing to the eyes and smooth to touch.

Full-Round Color Display

2.5D Glass

Touch Screen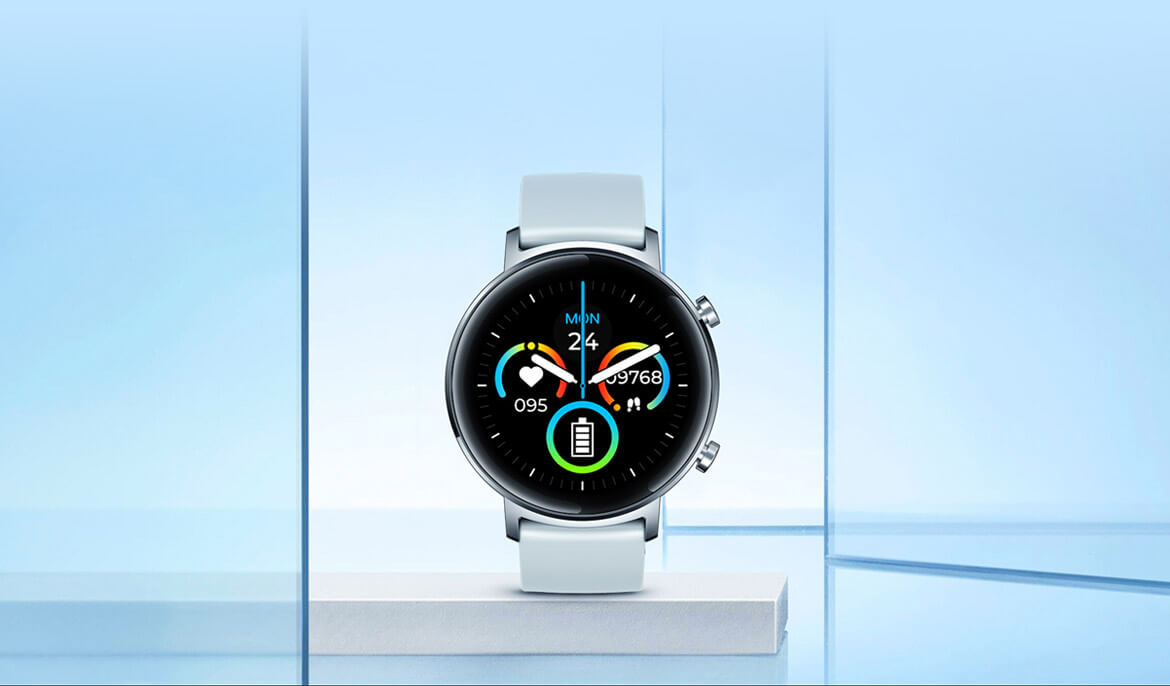 A Breakthrough in Battery Performance
30 Days of Battery Life
When fully charged, you can relax and enjoy more than a full week of travel or work without worrying about chargers. Enjoy up to nine days of activity and progress with one less charger in your bag.
30 Days of Battery Life
Power-saving Scenario
18 Days of Battery Life
Typical Usage Scenario
About 1.5 hours
Charging Time
*Battery life may vary according to usage, settings, operating conditions, and other factors so that the actual results may differ from the laboratory data.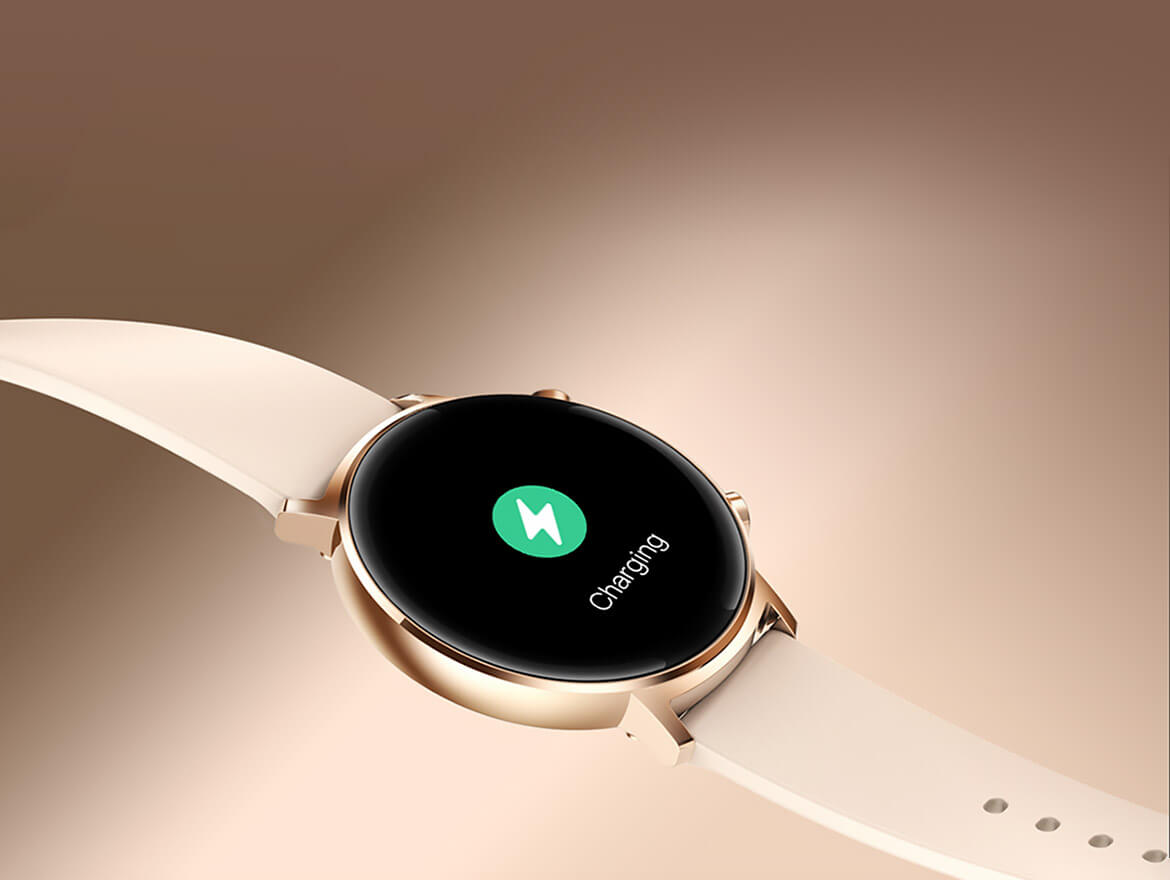 Meet Daily Waterproof Needs
30 Meters Water Resistant
Zeblaze GTR is based on 30 meters waterproof rating standards, which can effectively prevent sweat or raindrops from splashing, meeting daily waterproof needs, making you more at ease.

*After the watch is wet, please wipe the water stains before an operation, which can prolong the watch's service life.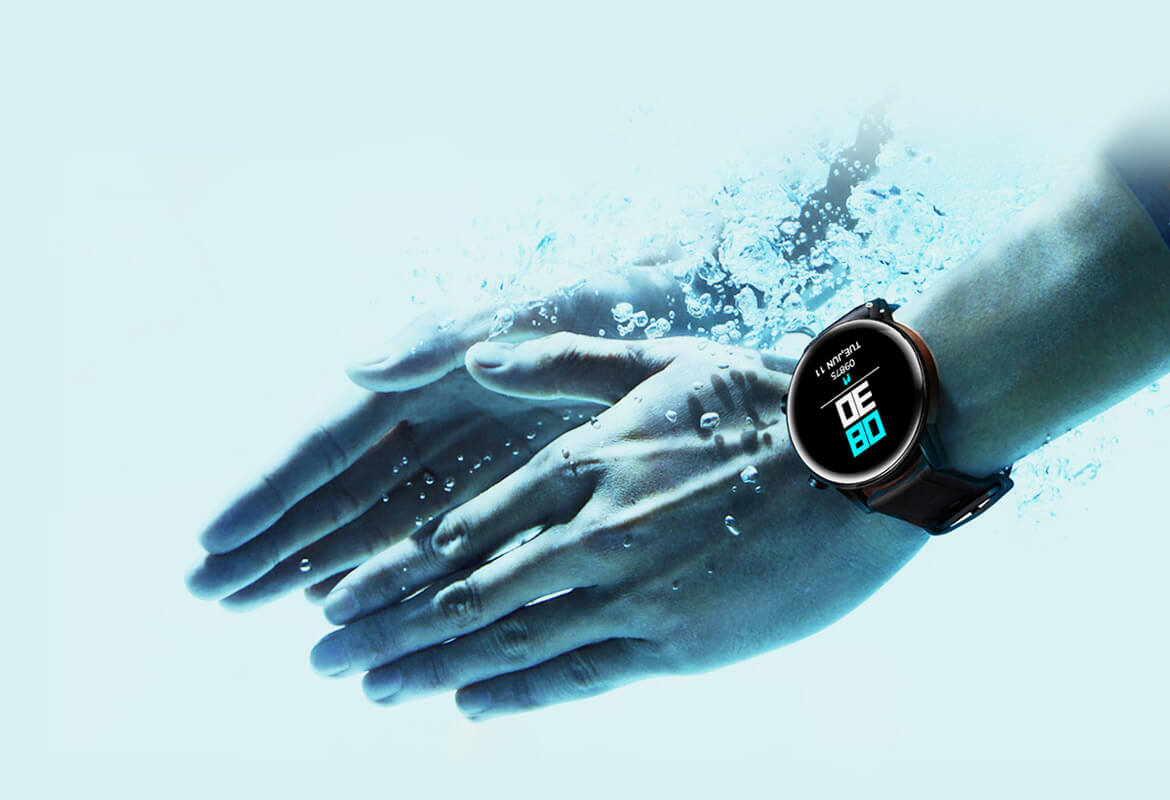 Make Your Daily Work
and Life Much Easier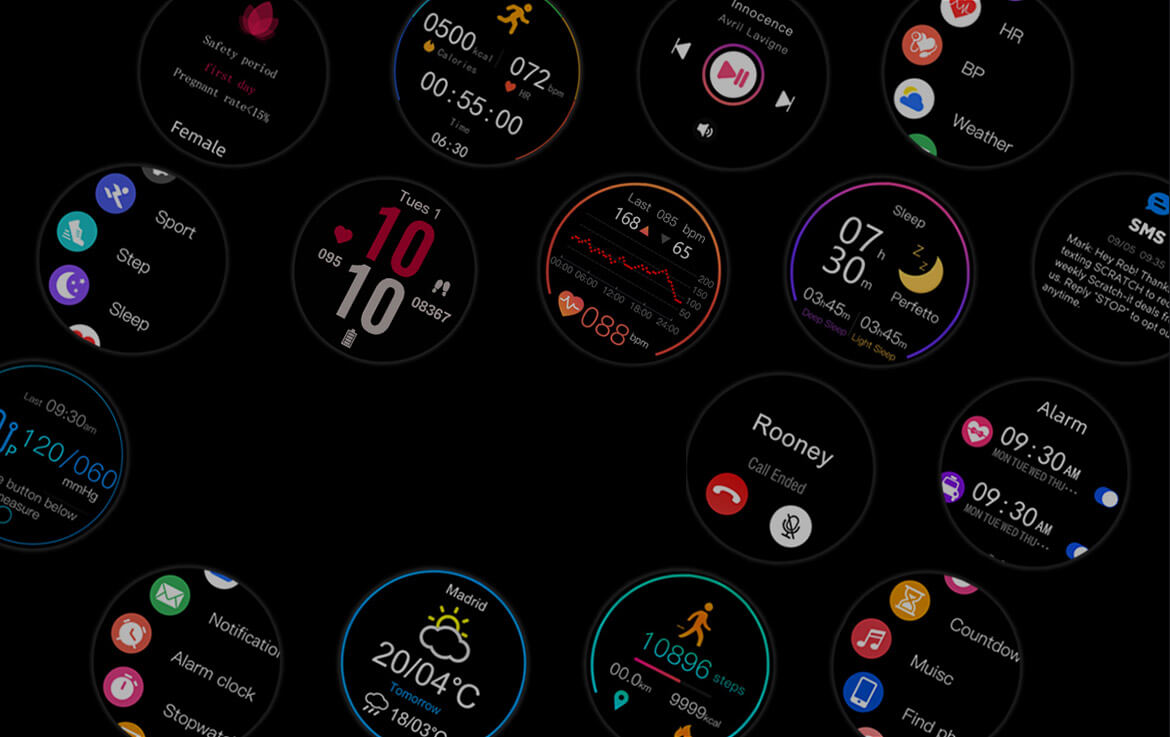 10 Goal-Based Exercises
Ultimate Workout & Health Guru
Stay motivated on the way to crushing your goals. Zeblaze GTR fitness modes have voiceover guidance for real-time actionable advice. In the evening, take a break and spend a minute relaxing your mind via the breathing app for a better night's sleep.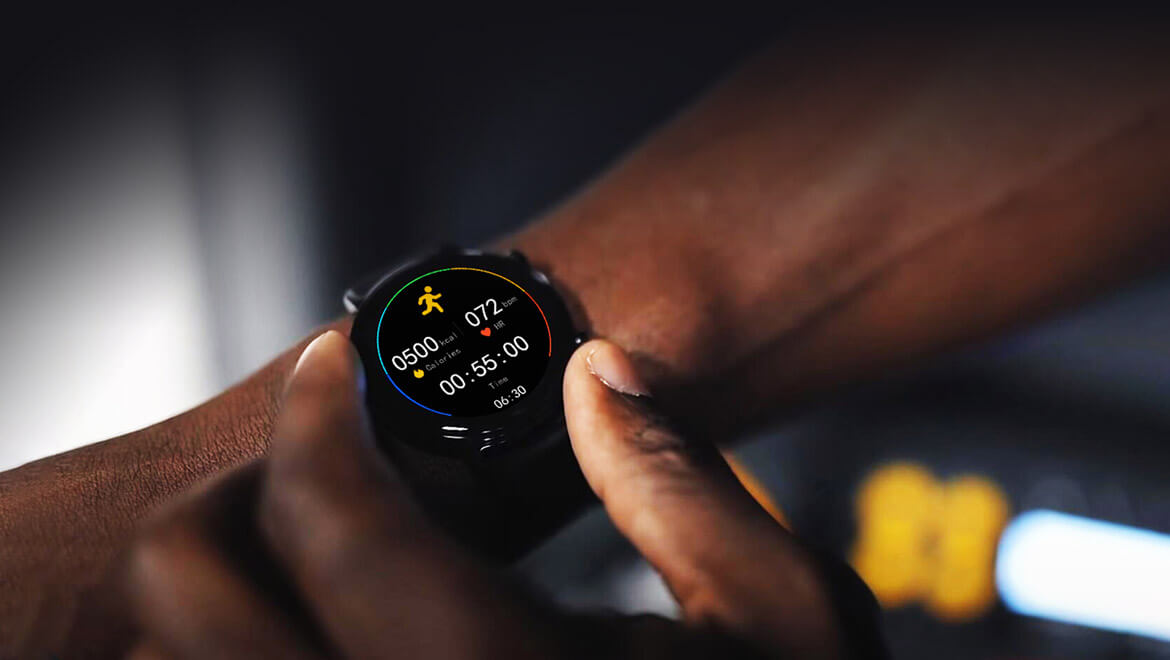 New Generation Optical Heart Rate
Monitor Your Heart Rate 24/7
The cutting-edge heart rate monitor uses optimized optical path and monitoring algorithms to obtain high-precision readings, providing continual supervision with timely alerts of high or abnormal results.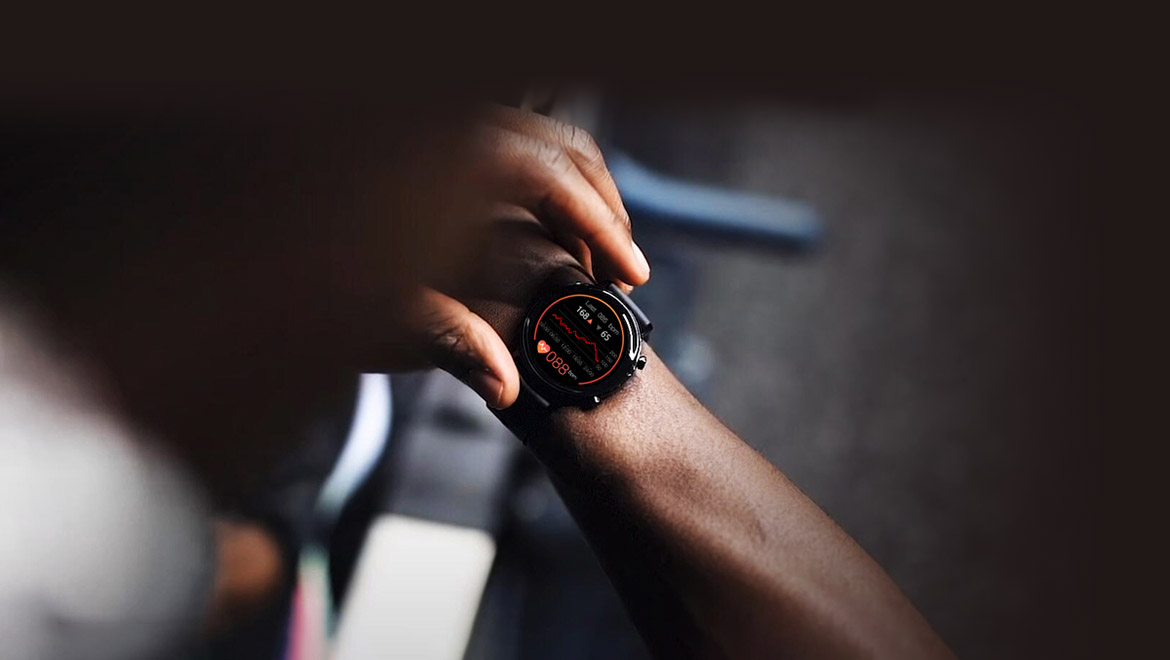 Blood Pressure Monitoring
Your Personal Health Guardian
Blood pressure is a significant indicator of human health. That's why our fully-upgraded Zeblaze GTR introduces a Blood pressure measurement function. When you engage in sustained mental labor, run a marathon, or do intense outdoor exercise, you can test your Blood pressure level when you start feeling unwell. Get a better understanding of your physical condition and keeping your health under control.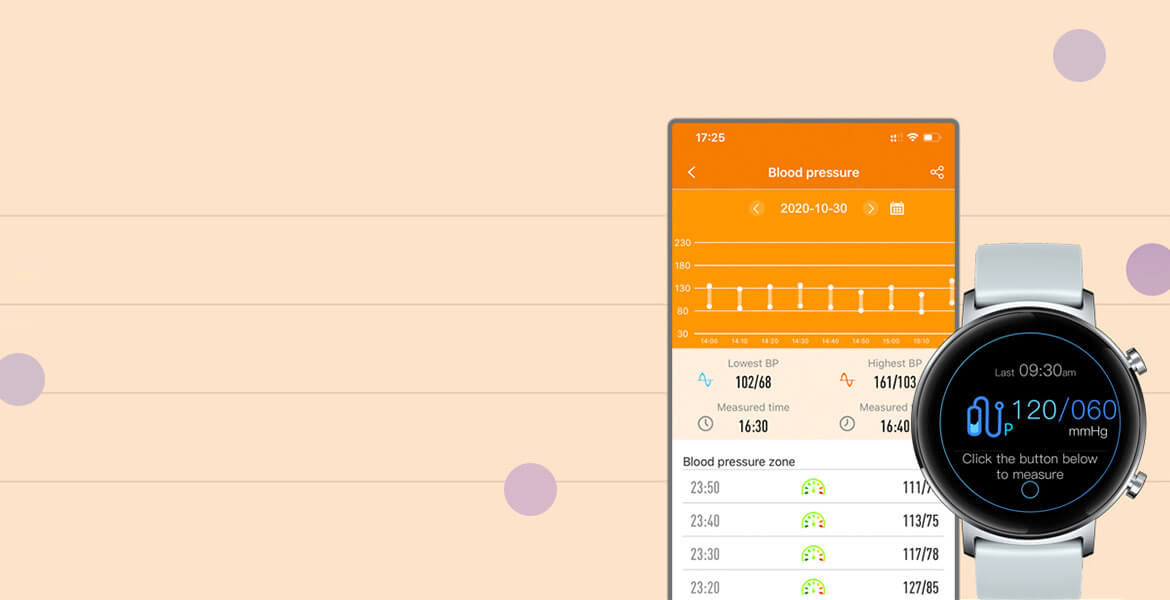 Female Cycle Tracker
Receive Alert and Plan Ahead
The all-new Female Cycle Tracker lets you follow your cycle, log periods, record details, and analyze trends at a glance with the H Band App. The period-tracking calendar also allows you to see your upcoming estimated fertile window and compare all your stats in one place, giving you a better overview of your health.

*This feature will not be shown to men.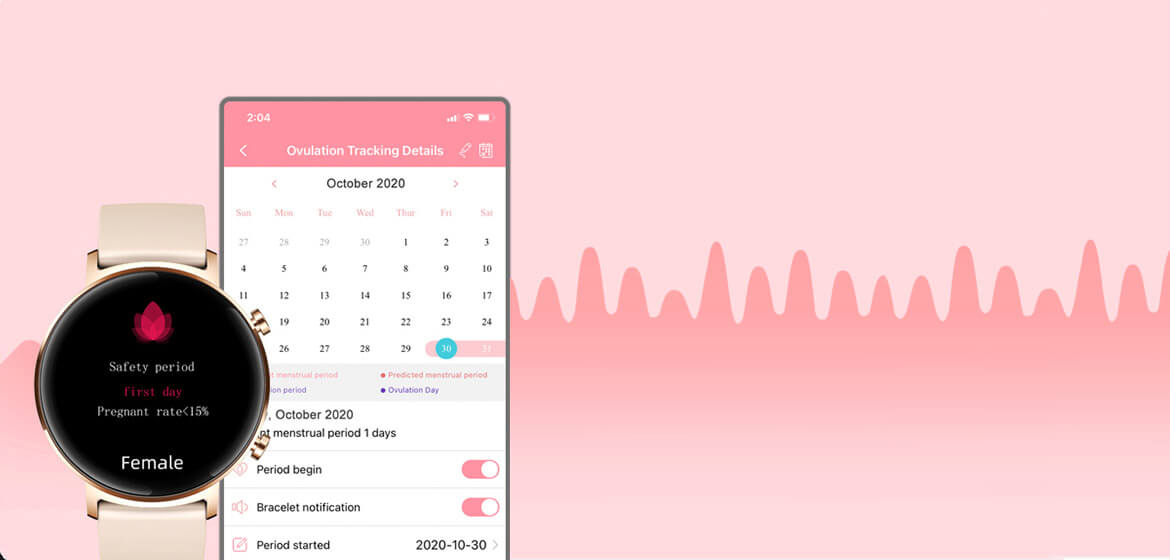 Incoming Call Notification
One-click Reject / Mute
Synchronize incoming calls with your mobile phone. You can view the incoming call just by raising your hand and reject or mute the phone directly.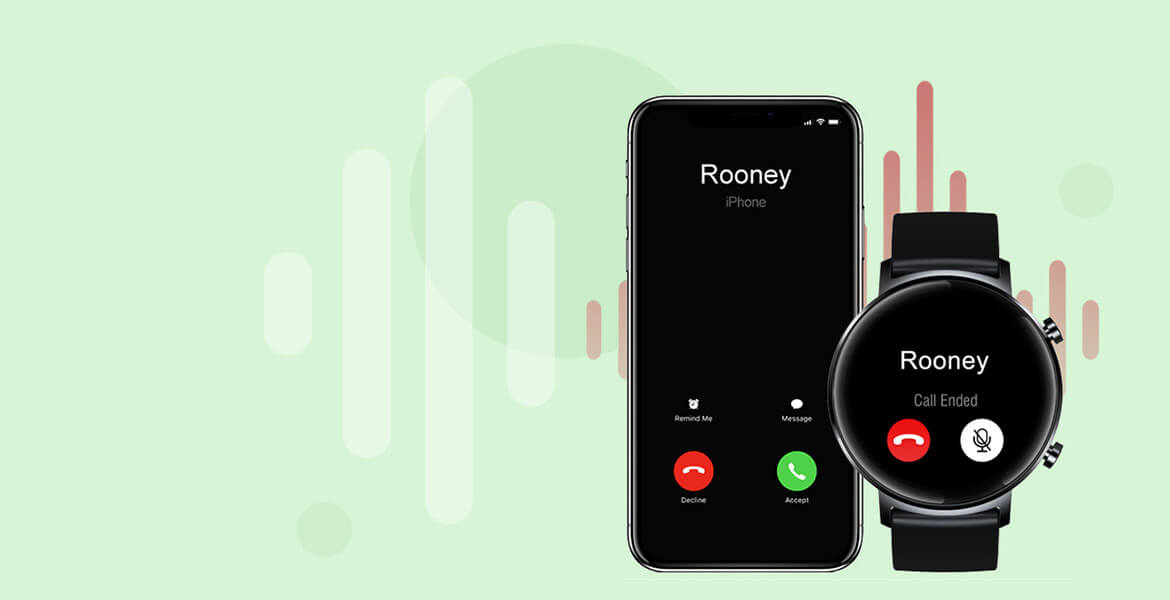 Sleep Quality Monitoring
Analyze Sleep Stages
A good night's sleep is a top priority in the modern world. Therefore, the Zeblaze GTR supports in-depth sleep monitoring, which can more accurately determine the sleep stage (the light sleep, deep sleep), monitor the sleep breathing condition, and provide quality analysis and suggestions for improvement a night of sleep.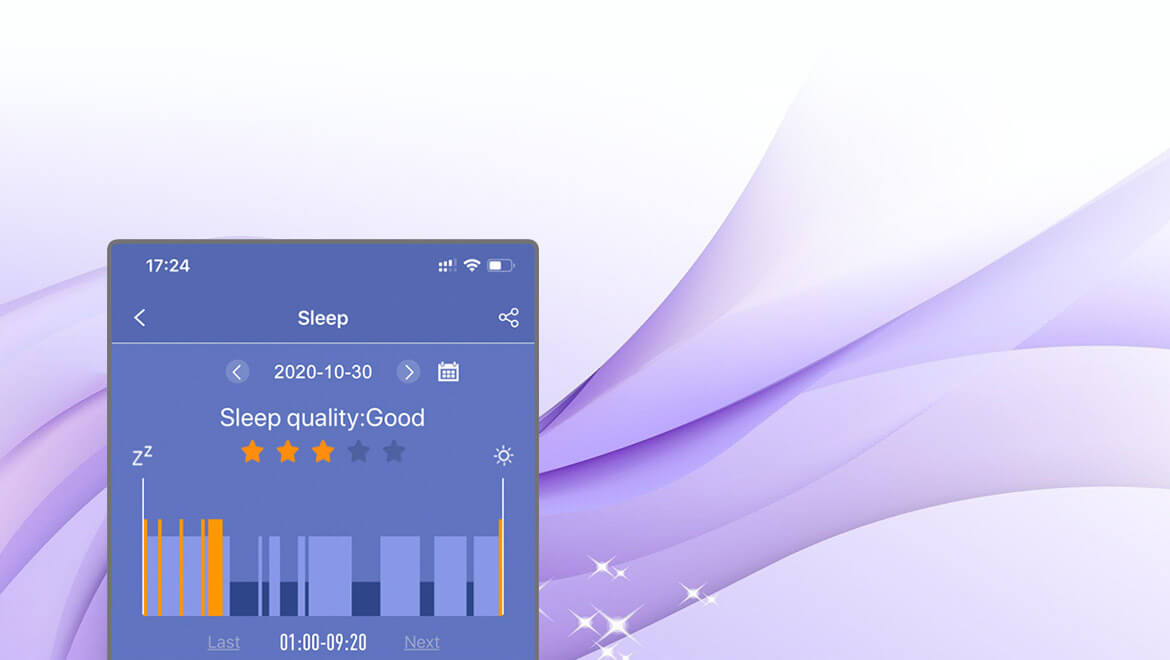 Smart Notifications
No Reminders Will Be Missed
The Zeblaze GTR has abundant practical applications and reminding functions, which facilitates your daily work and life.
Kevin: Please reply to this event.
Lucy: Let's go to the movies!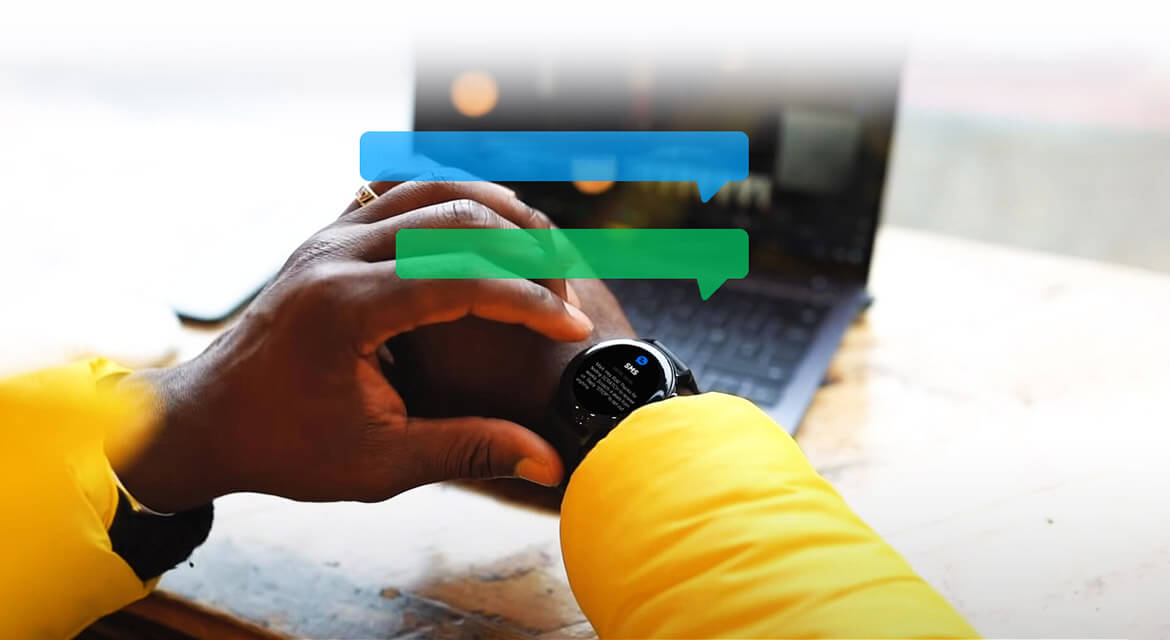 Alarms, Events, Timers, and More
More Useful Smart Features
The Zeblaze GTR can proficiently handle your agendas, notify you of incoming calls or messages, and provide movement reminders when you have been sitting for too long. The watch will also track your events, and offers Do Not Disturb, stopwatch, and weather forecast functions, as well as enabling the setting of alarms and timers.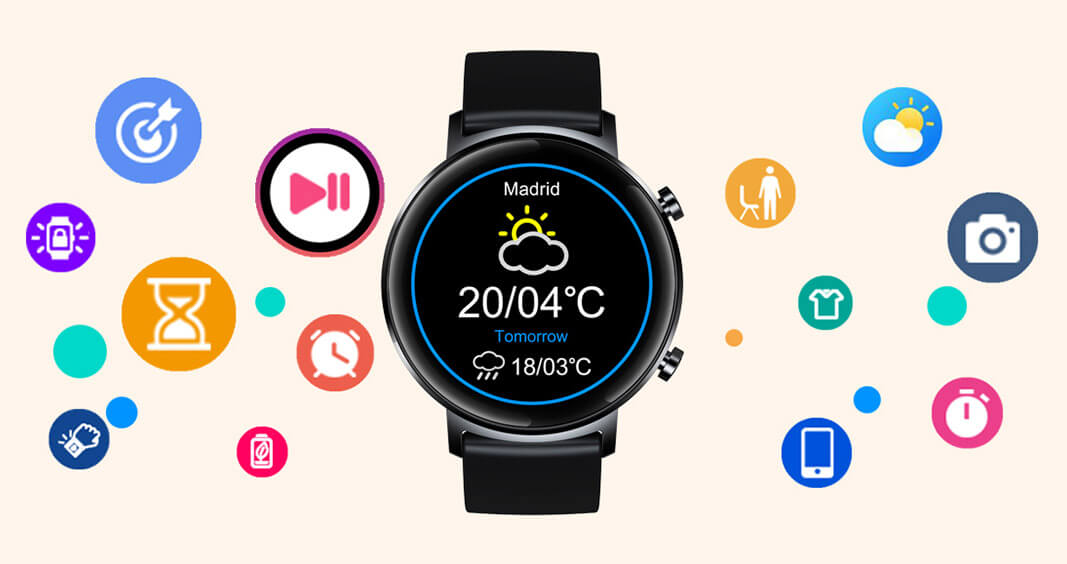 Compatible with the H Band APP
Optimized Health Data Management
The Zeblaze GTR is connected to the newly upgraded H Band app, which conducts a comprehensive analysis of multiple data sources to provide 24/7 management of body data, helping the user check their physical condition at any time. Some main functions include health- and exercise-data display and analysis, along with smart device management.


Compatibility: iOS 9.0 or above and Android 4.4 or above.
A Personal Touch
3 Color for Your Option
Inspired by nature, the designers of the Zeblaze GTR borrow elements from the midnight, tropicalforest and desert motifs.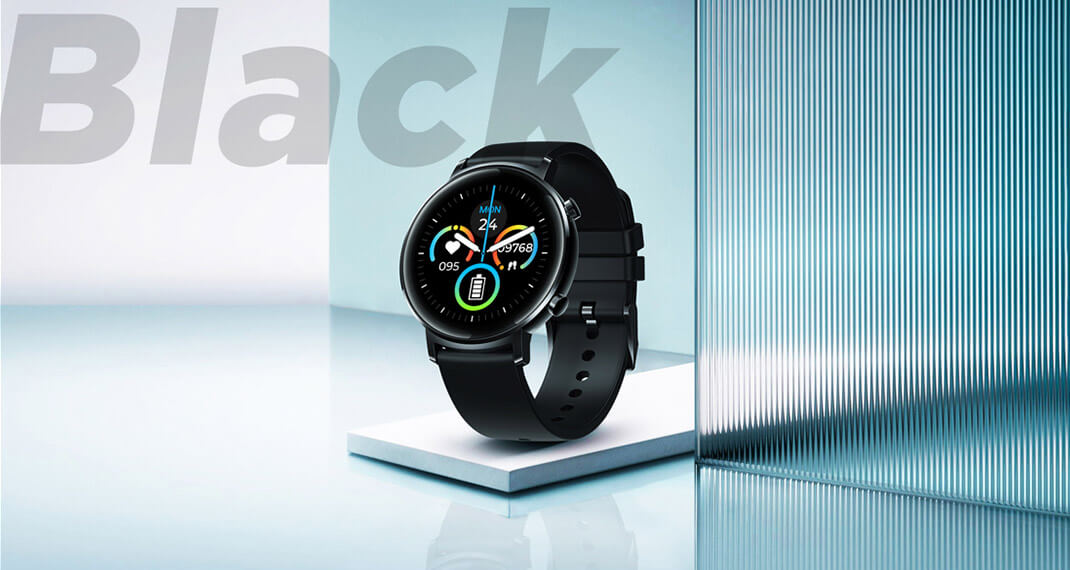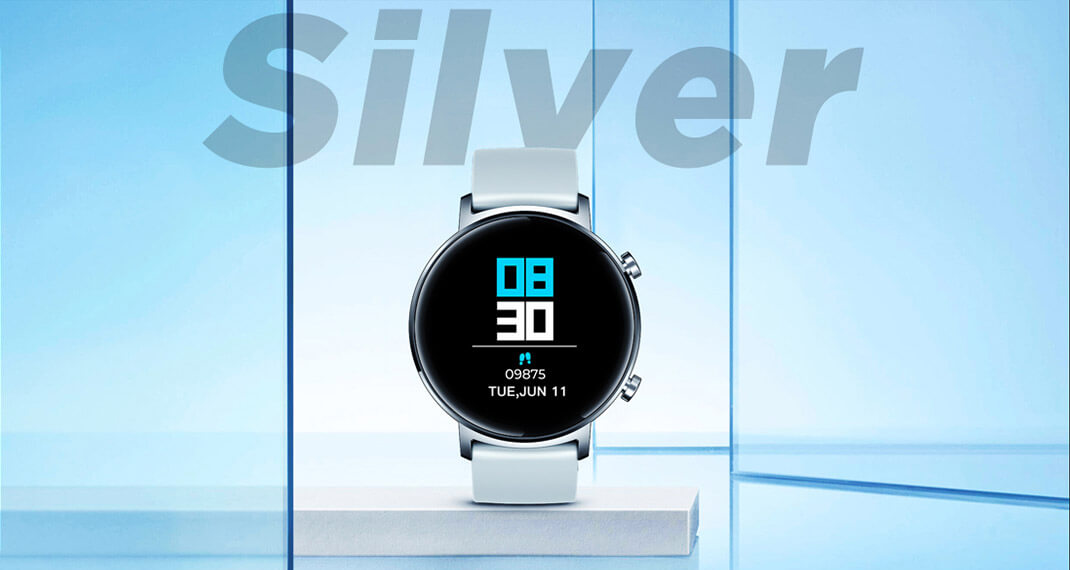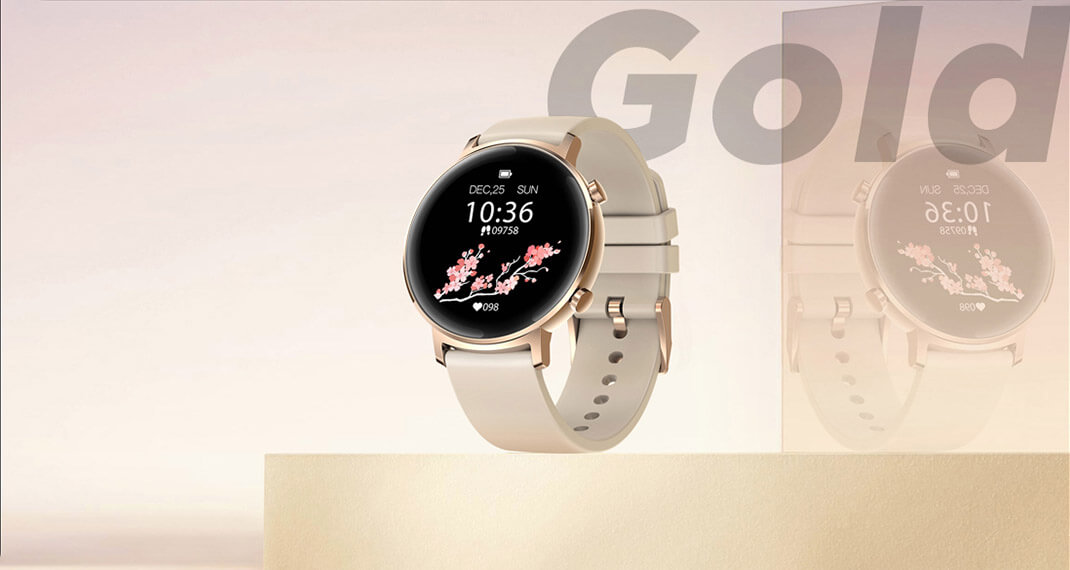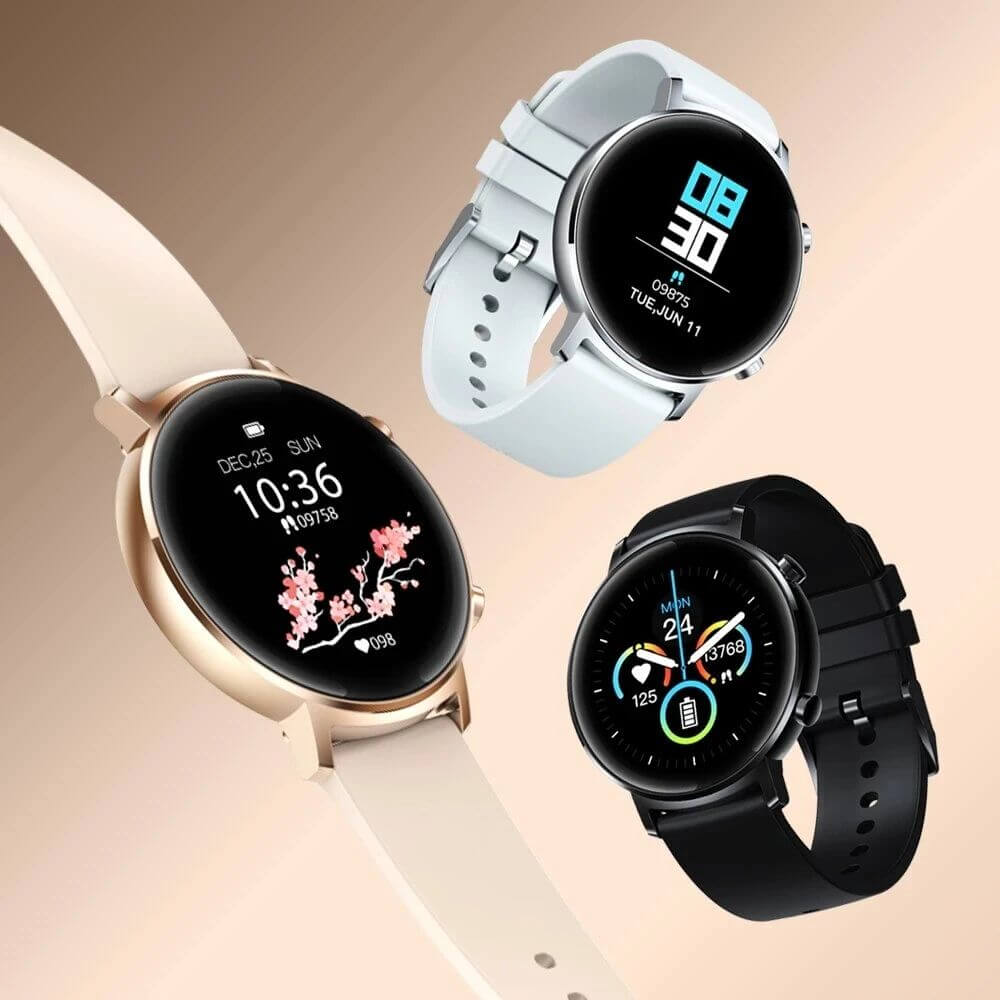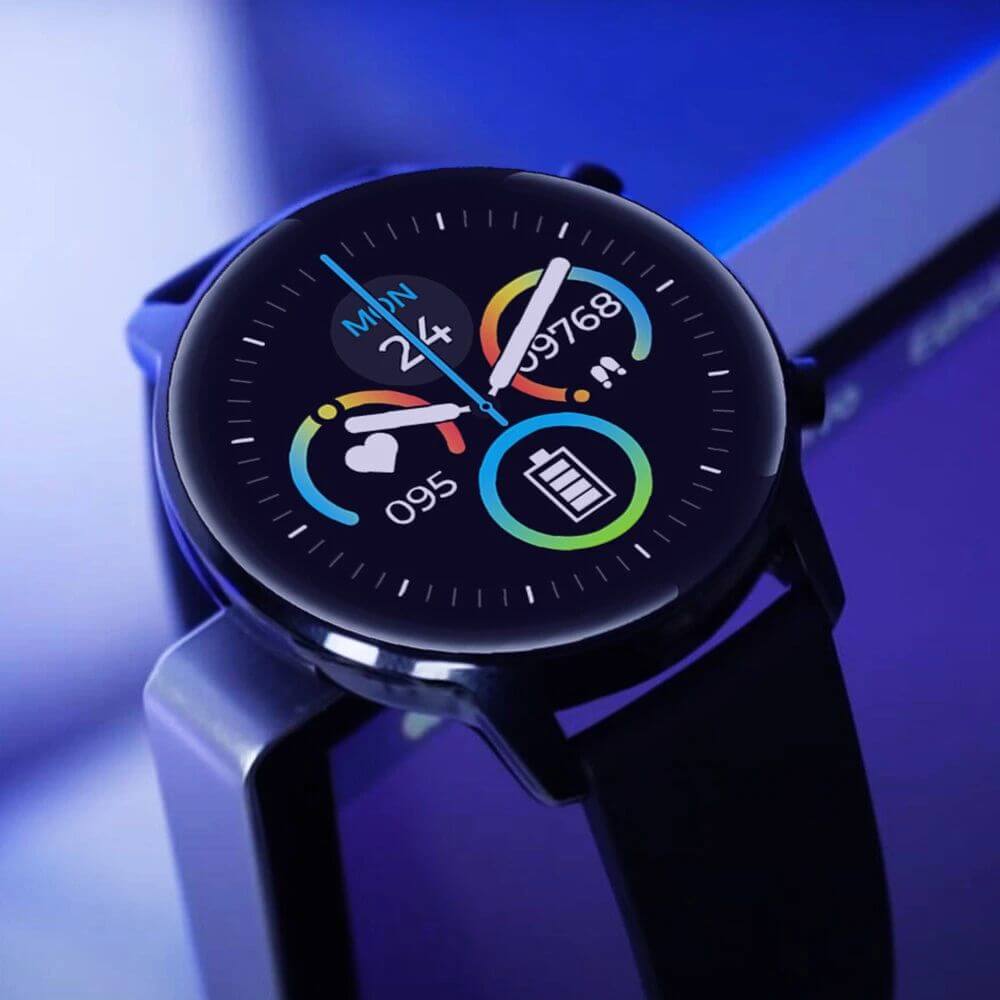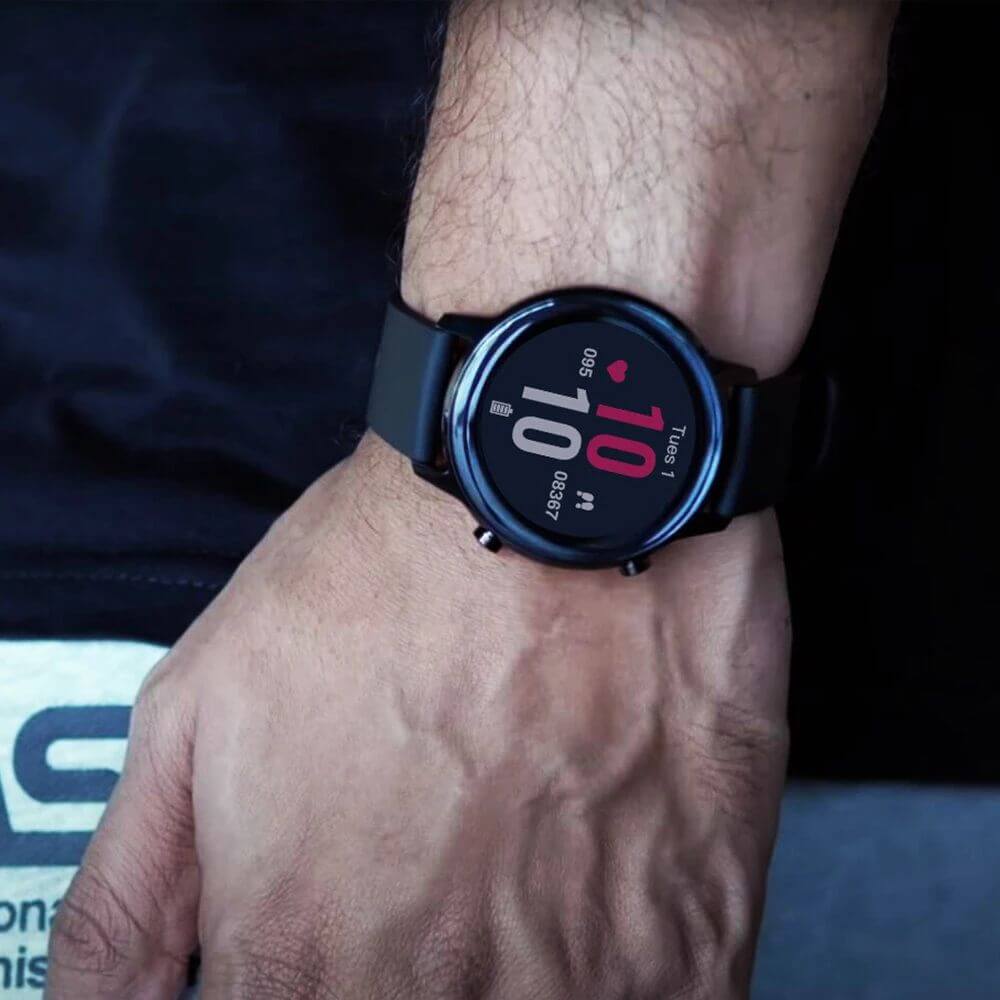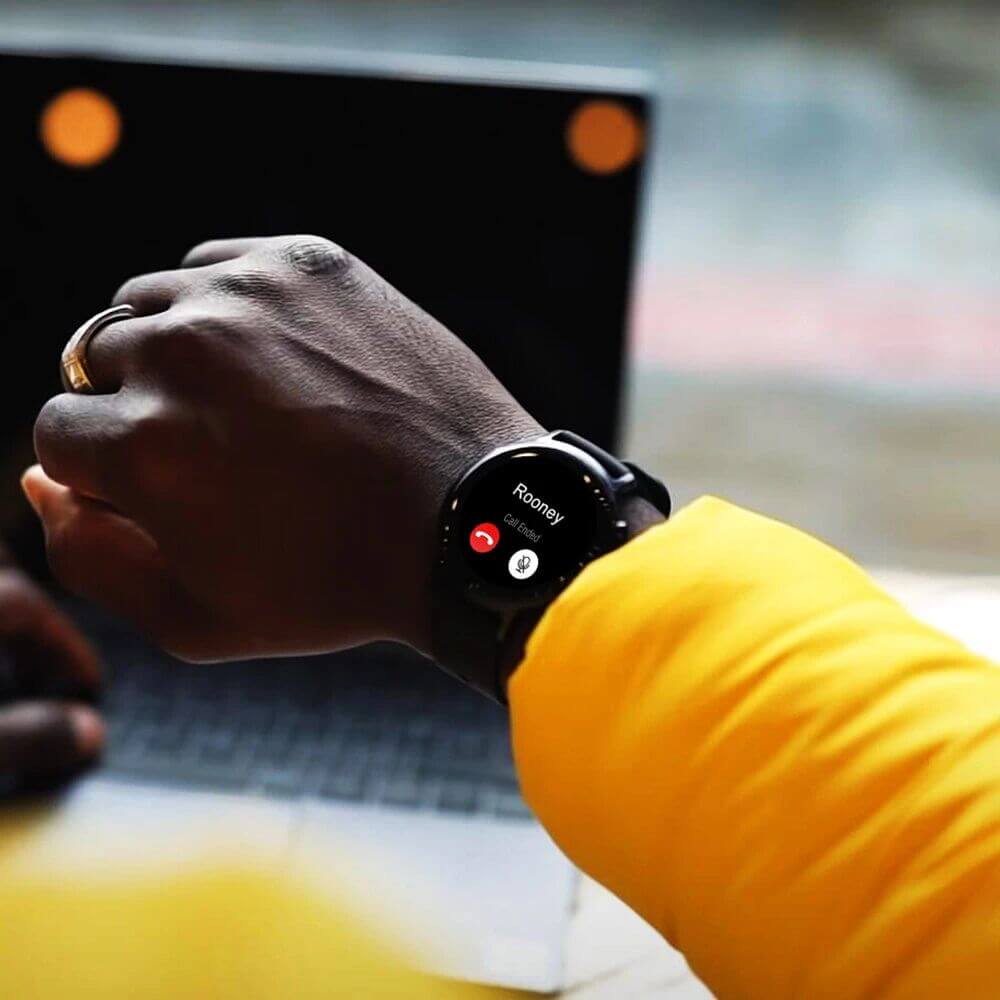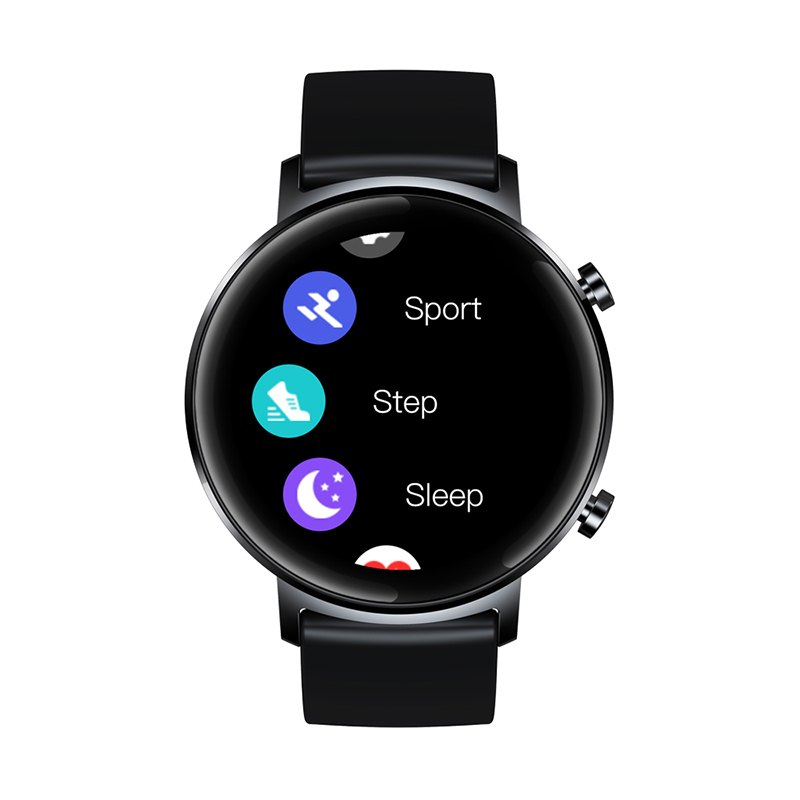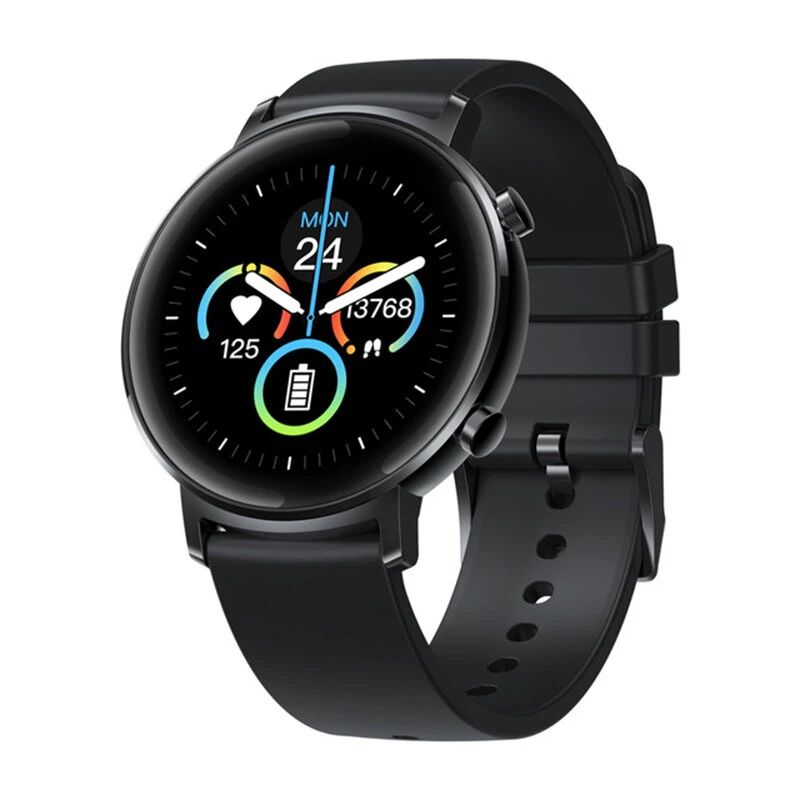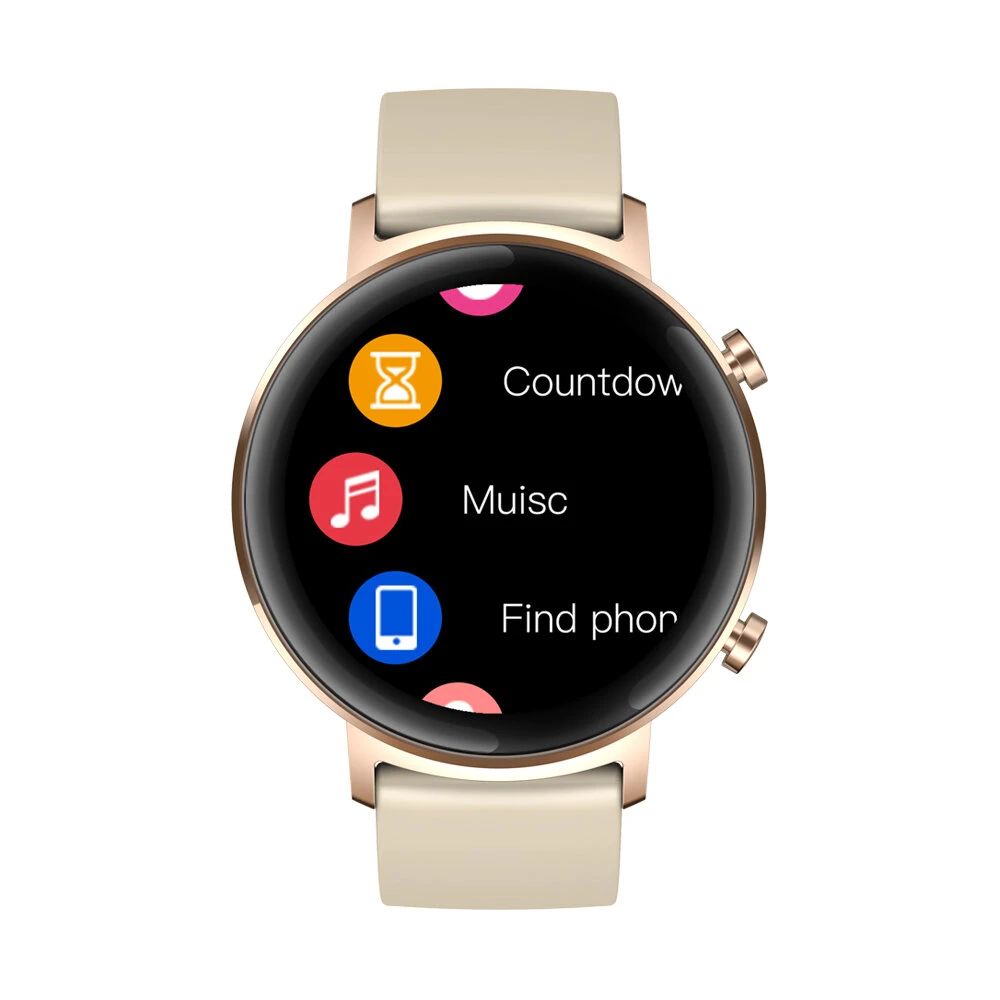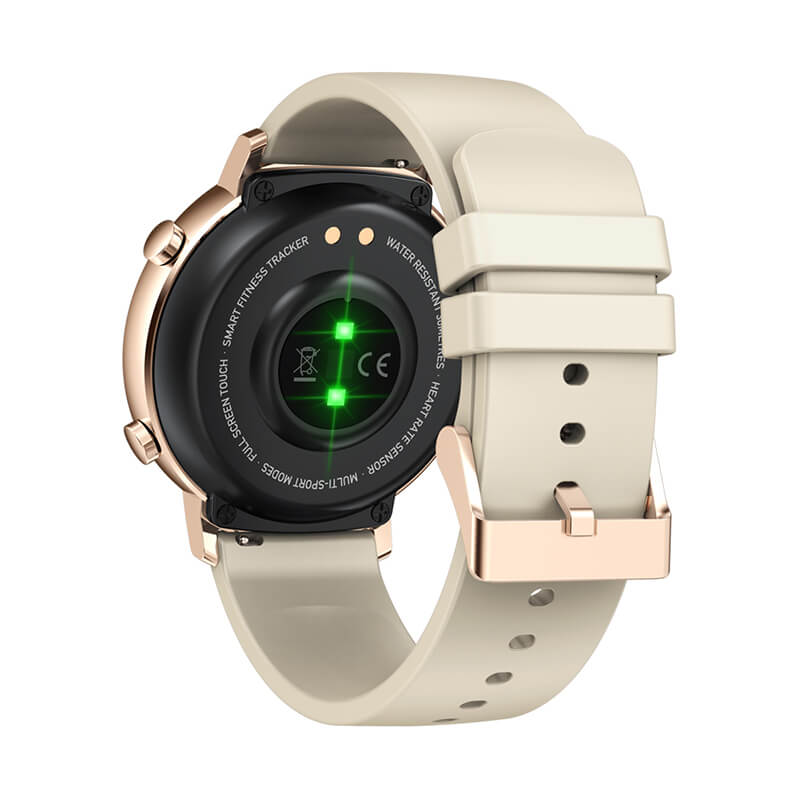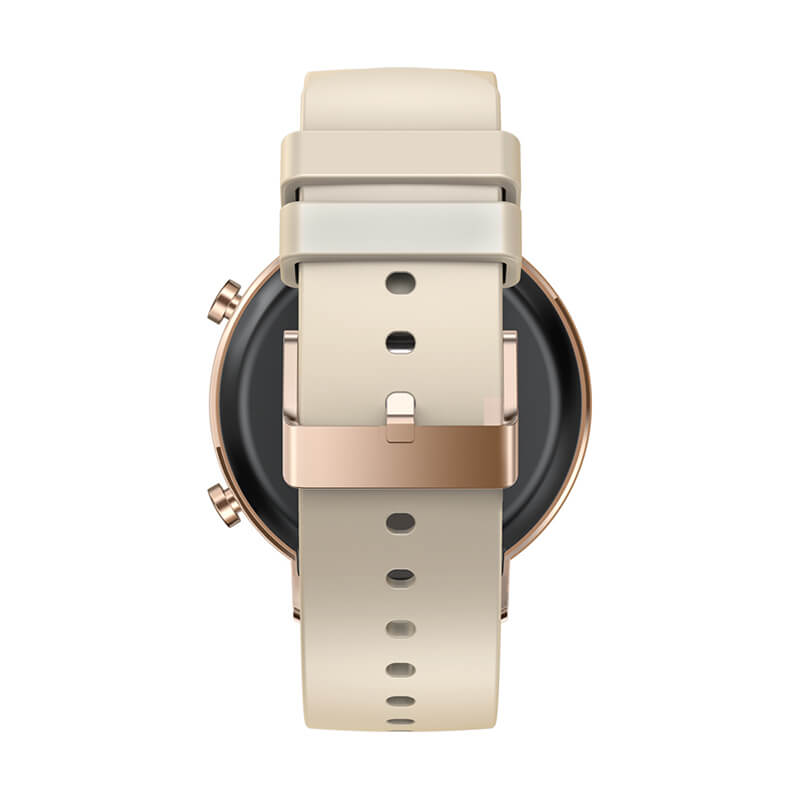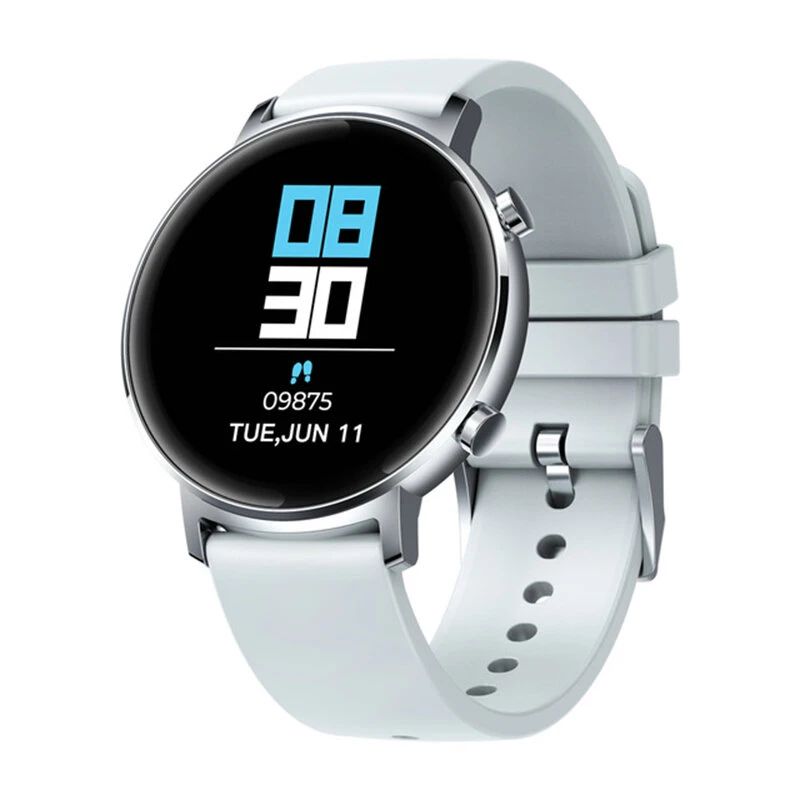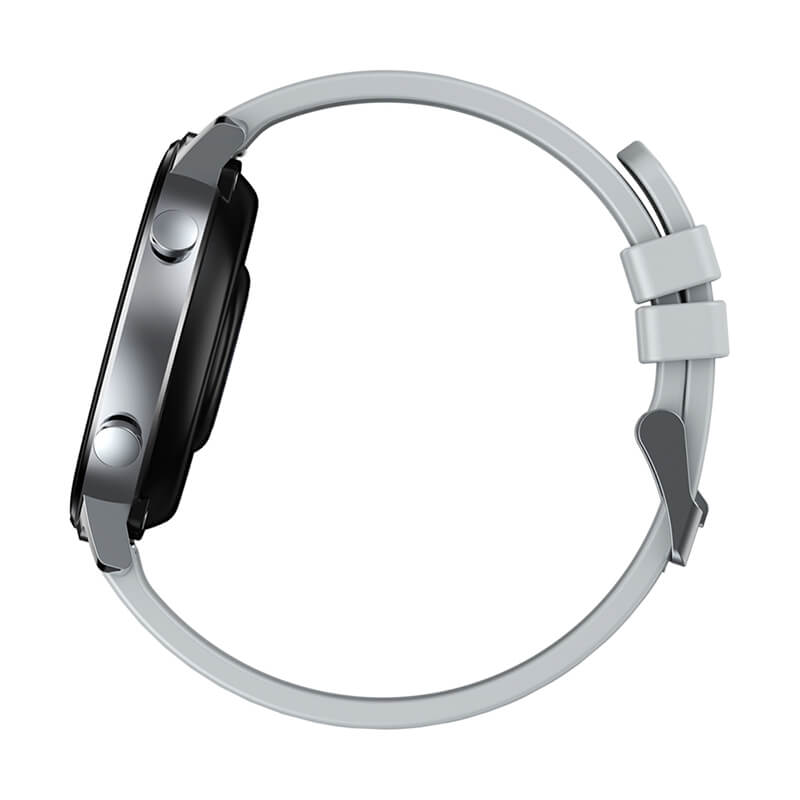 Specification
Color
Black, Silver, Gold
Bluetooth Version
Bluetooth 5.1
Compatible OS
Android 4.4 or iOS 9.0 and above
Operating Mode
Full Touch
Technical Parameters
Sensors
Heart-rate Sensor, Proximity Sensor, Accelerometer
Screen
Display: 2.5D Glass + 1.3"
Resolution: 240*240 pixels
Type: IPS Color Touch Screen
Battery
Battery Capacity: 180 mAh
Charging Time: 1.5 hours
Battery Life
30 days of battery life (Power-saving scenario)
18 days of battery life (Typical usage scenario)
Working temperature
-20°С +45°С
Special Features
24/7 Heart Rate Monitoring
Support
Blood Pressure Monitoring
Support
Water Resistant
30 meters
Call or Message Reminder
Support
Reject the phone call
Support
Female Cycle Tracker
Support
Multi-sport Modes
10 Goal-Based Exercises
Appearance & Details
Main body size
45*45*11.6 mm
Strap Type
Silicone and skin-friendly TPU
Packages contents
Packages contents
1 x Zeblaze GTR Smartwatch
1 x User Manual