ZEBLAZE VIBE 3
ECG
ECG monitor & activity watch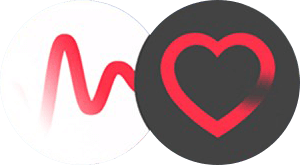 AN ECG ON YOUR WRIST
Simply place your fingers on the watch case and in 30 seconds it will record an electrocardiogram.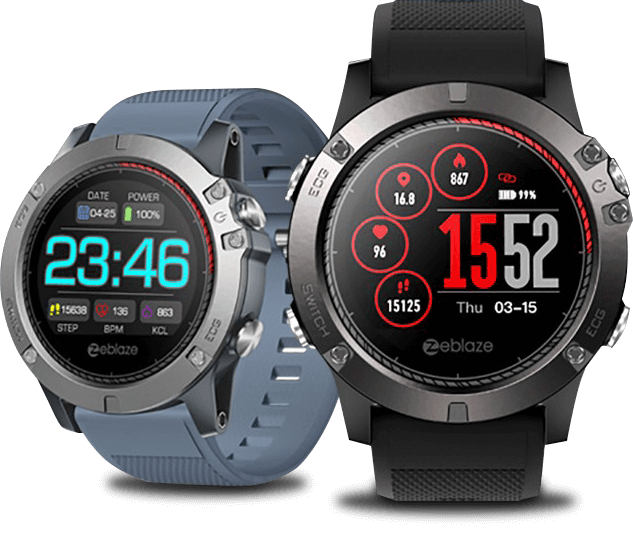 Get your favorite smart features right on your wrist


2.
DLC drilling carbon coating



5.
All-day activity record

6.
Call, text & calendar alerts

7.
IP67 dust & waterproof

Instant ECG on demand
Simply place your fingers on the watch case and in 30 seconds it will record an electrocardiogram.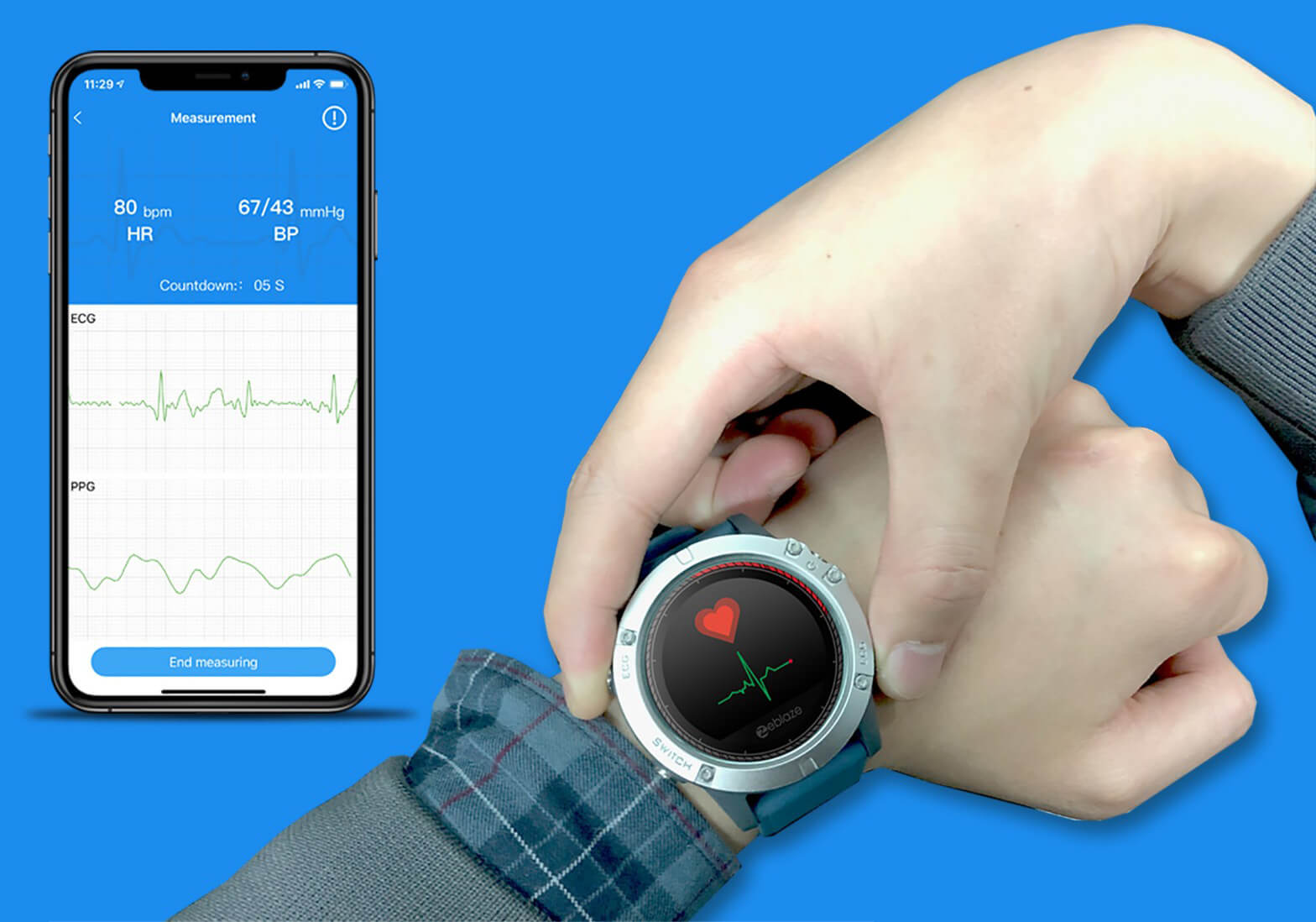 WearHeart Health Report
Name: Tony  Gender: Male  Age: 26  Height: 165 cm  Weight:  65 kg  HR: 62 bpm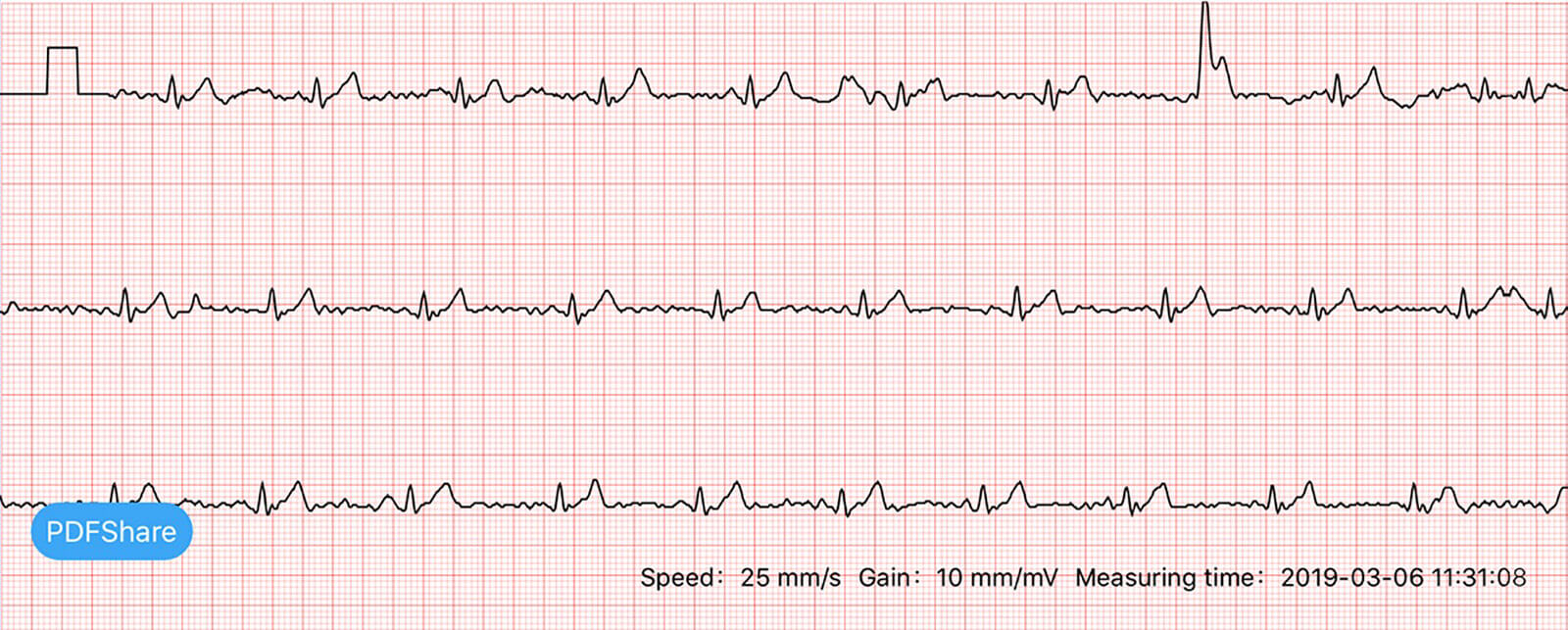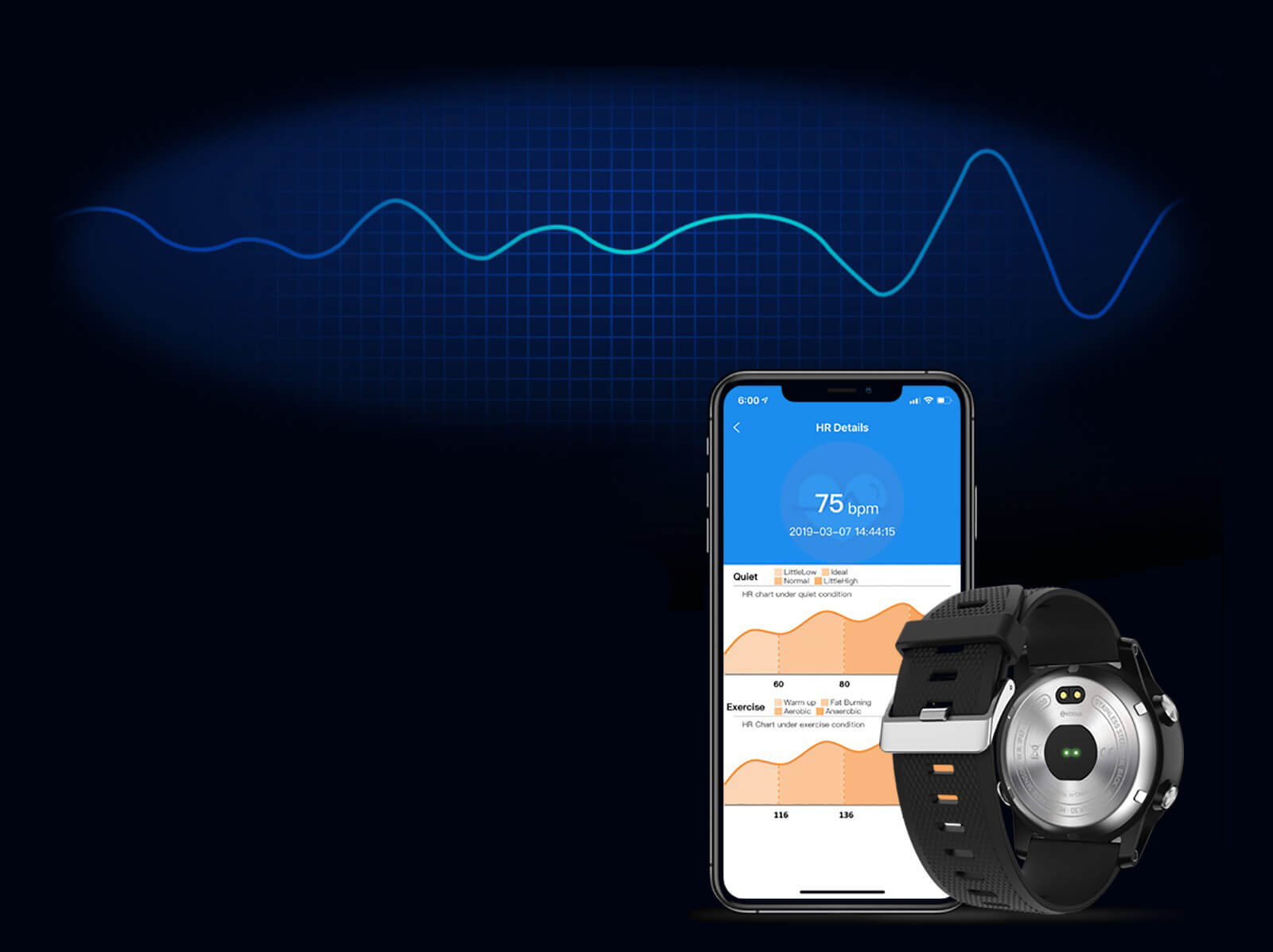 Explore with your "
heart
"
During exercise, check your real-time heart rate to learn about your progress. No matter what your goals are, it can always provide you a guide to know then to strive and when to relax.
Multi-sports modes.
Track 8 sports, including running, walking, badminton, basketball, football, cycling, and others.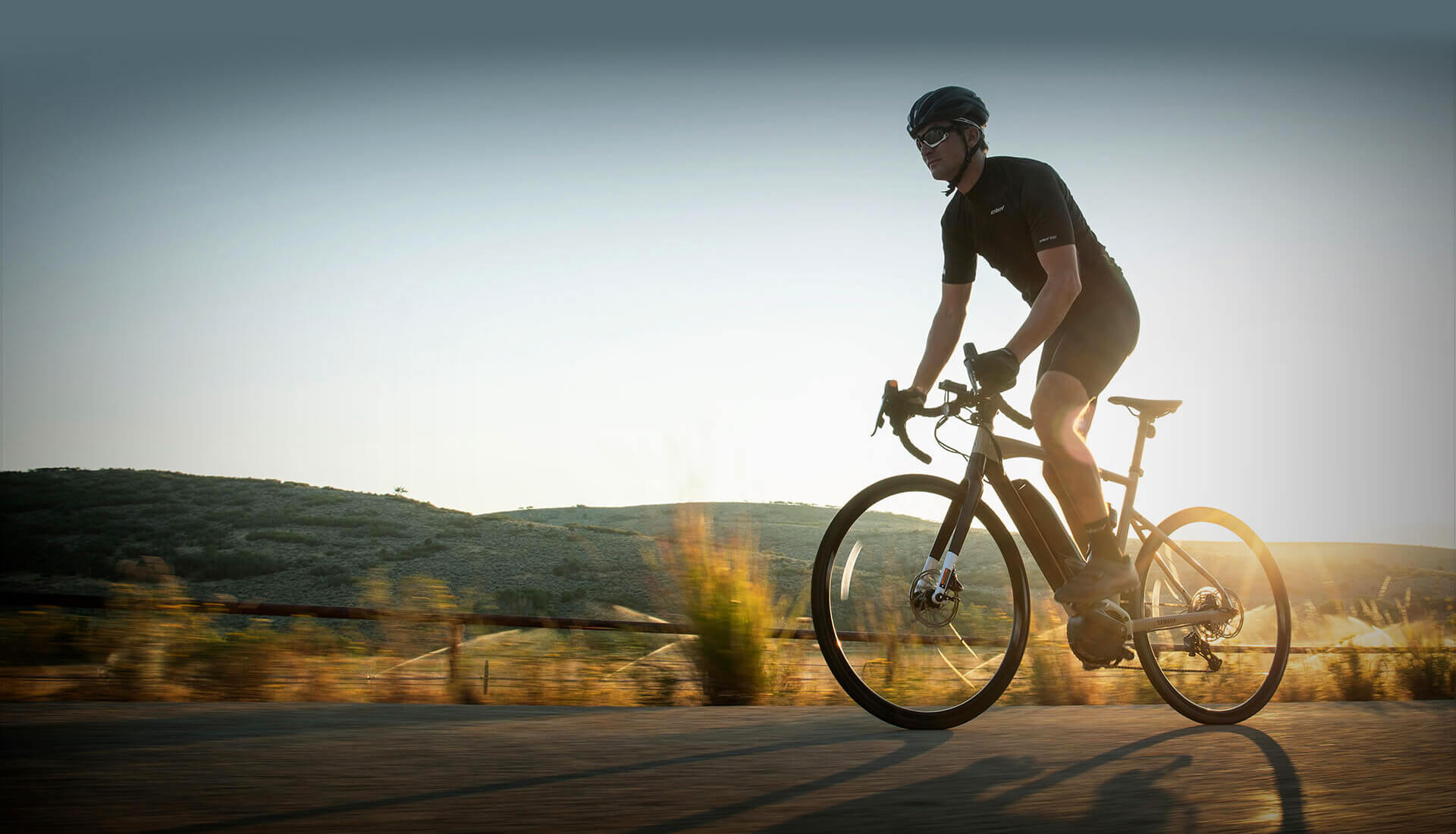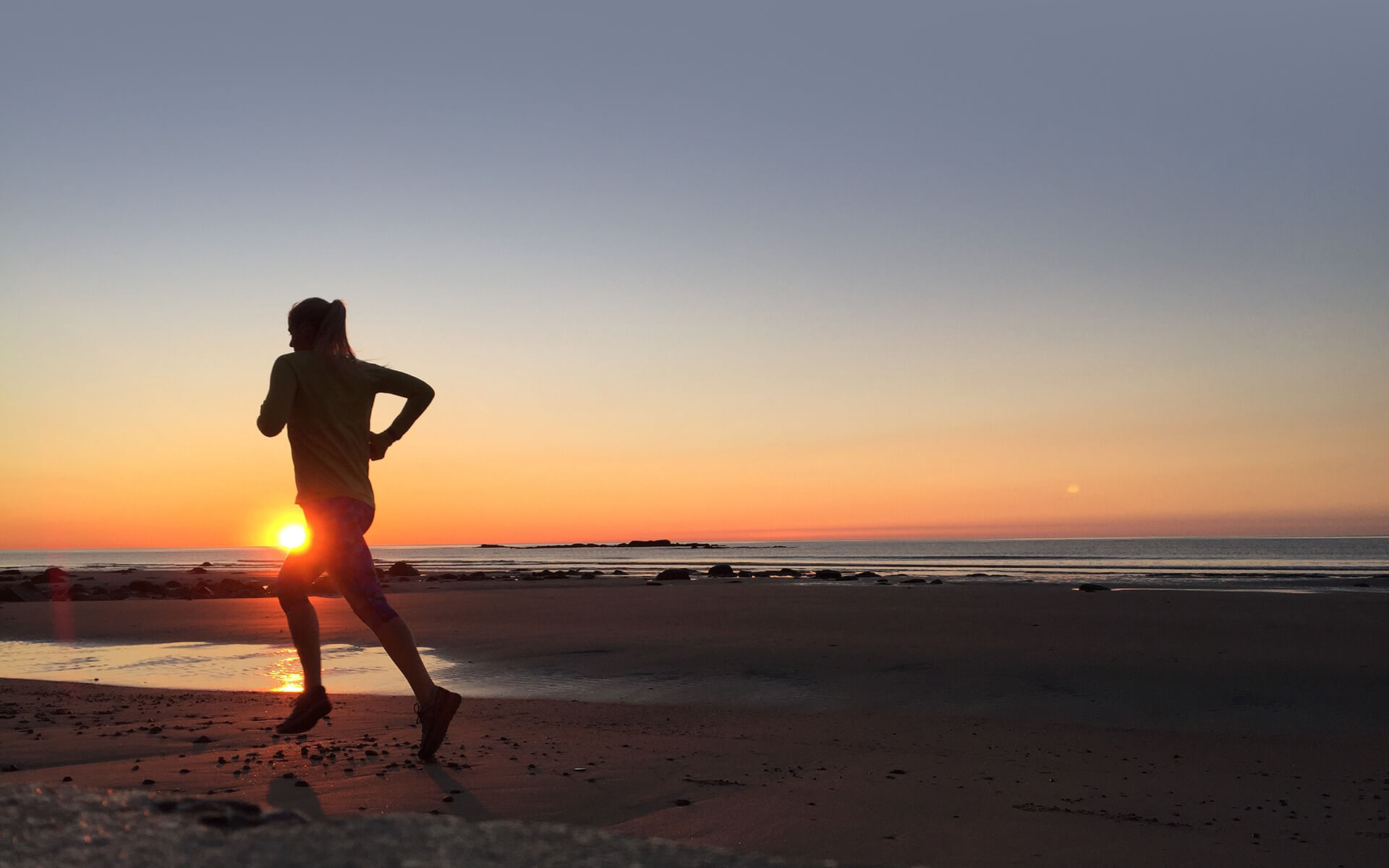 Test a runner with the data
By using your built-in 3D accelerometer to track your current speed and distance, you can view speed and distance even during indoor sports such as treadmill operation.

* The accuracy of data will be affected by factors such as usage habits and different people's range of motion.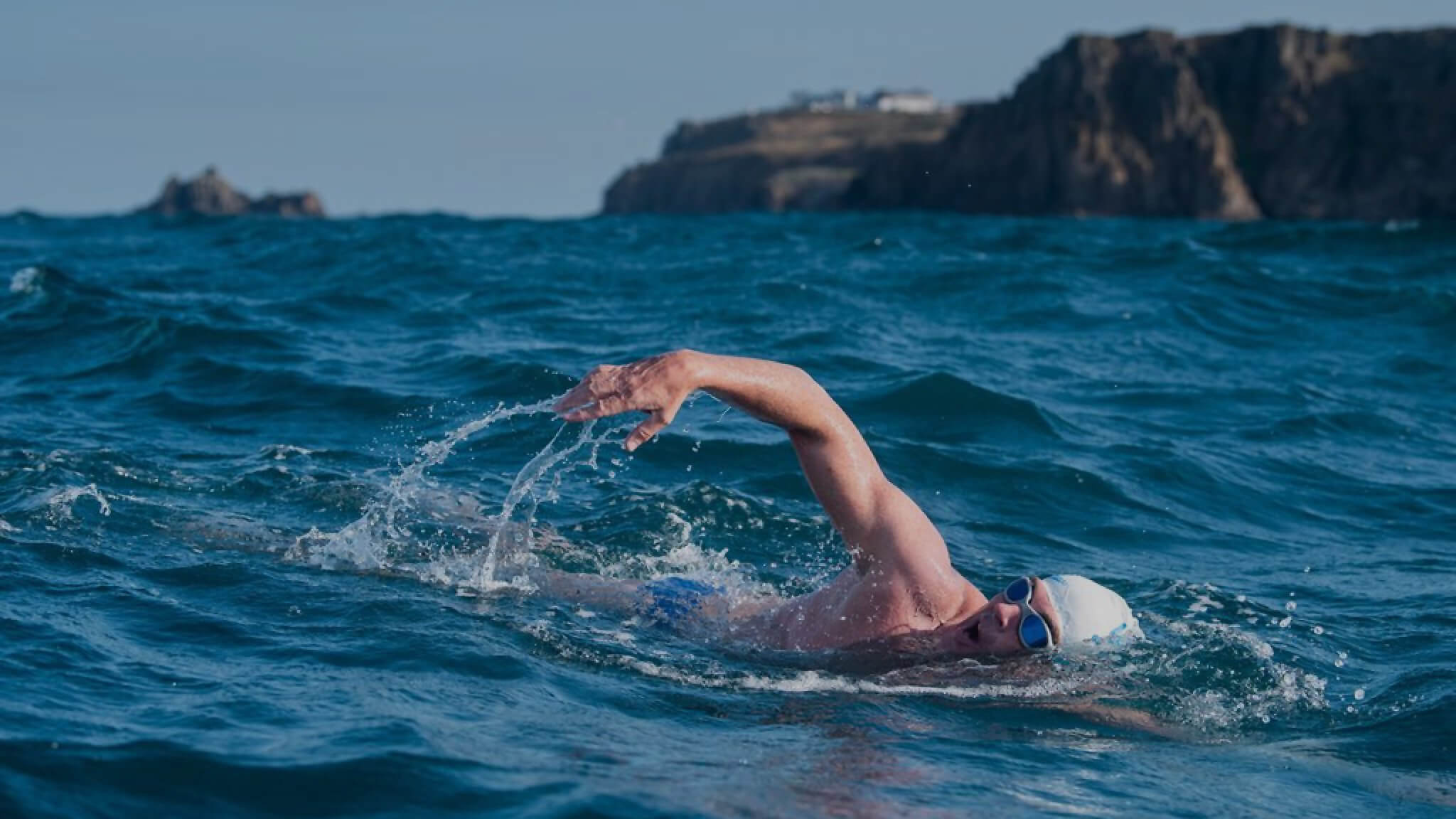 Develop your full potential, discover a better you
Backed by an international standard rating of IP67, Zeblaze VIBE 3 ECG wrist watch has excellent waterproof performance. Hence, no water, dust or dirt will soak into the smartwatch in daily life or on outdoor trips. For travelers who often encounter heavy rain, mud, and rivers, the impervious Zeblaze VIBE 3 ECG would definitely be your best assistant.

Waterproof

Dustproof

Shockproof

The 3D interface
Unlike typical sports watches, Zeblaze VIBE 3 ECG has a totally unique 3D interface. It is not necessary to study complicated graphs or reports understanding activity performance, the watch face uses 3D animations to easily see at a glance one's daily activities, sleep information, and more. It even has friendly inactivity reminders to help users be fitness-minded.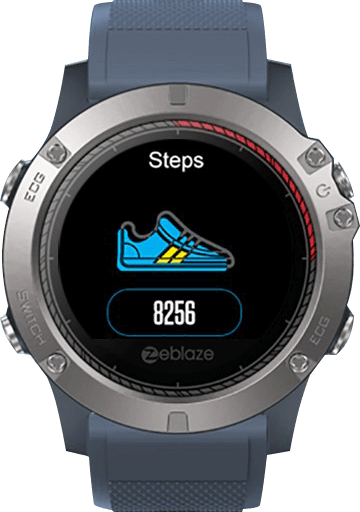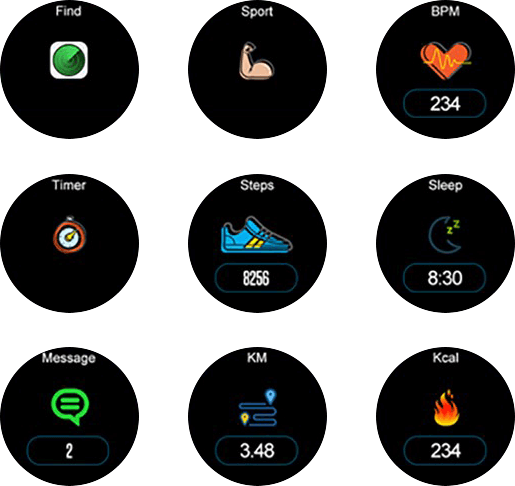 Motion effect function
Track your motions through the day, and indicate how the motions help to keep your health. The motion effect function allows indicating in diagrams the average completion status of daily goals, of daily, weekly, monthly motions, and provide beneficial feedback for you.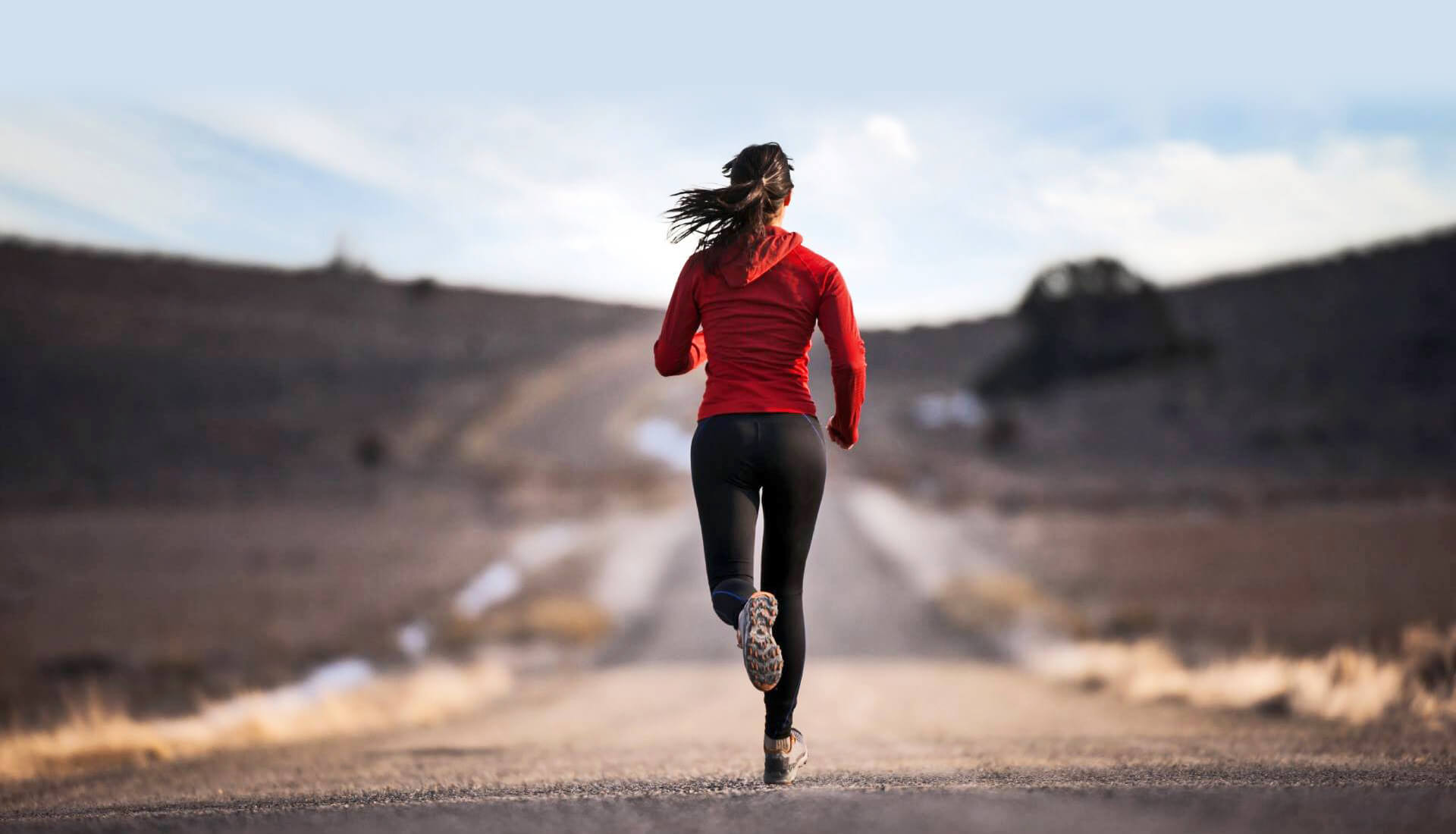 Smart sleep monitoring record
Good sleep is essential for health and happiness. Zeblaze VIBE 3 ECG newly launched a sleep monitoring bracelet with the function of advanced sleep analysis function, enabling good mastering of sleep, thus being a good mate in your stride toward a more balanced lifestyle.

* Sleep quality assessment is dependent of the movement of your wrist instead of heart rate measurement.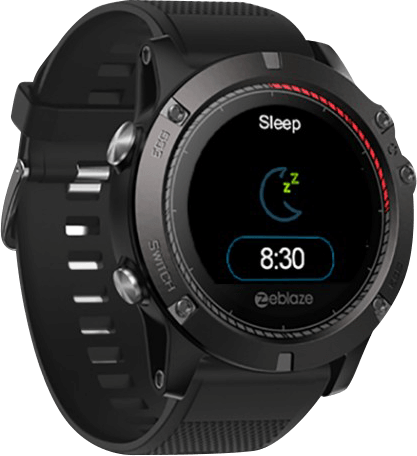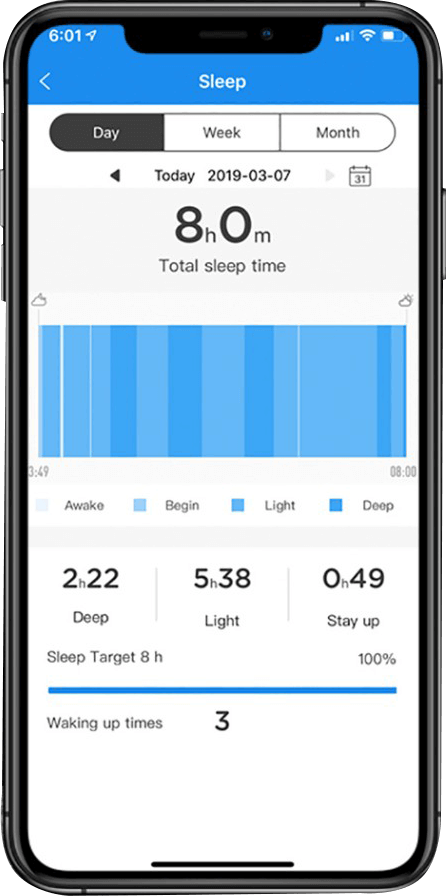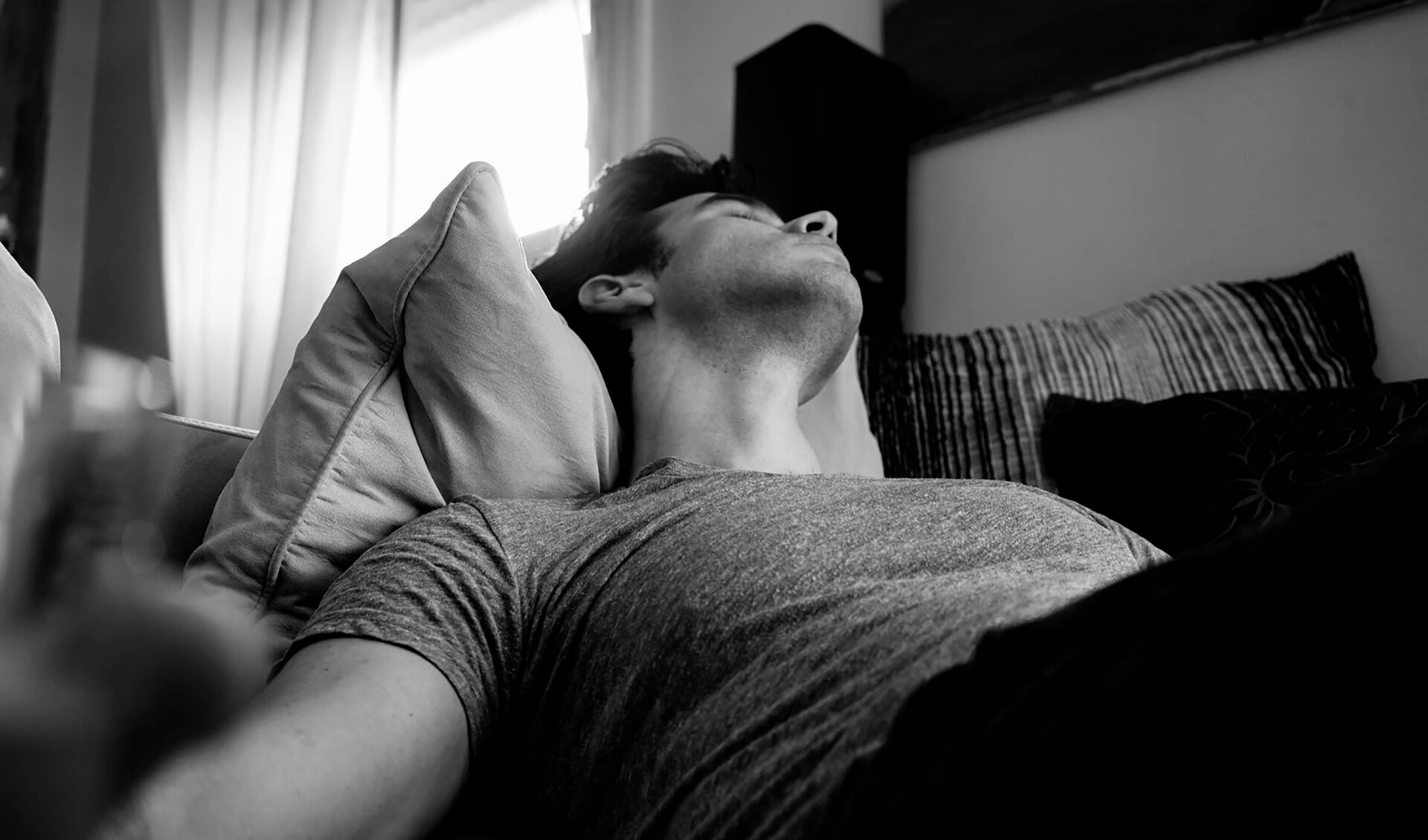 Make every second count in your life
The device will display alert for the incoming call, text message and schedule, so important information will not be missed.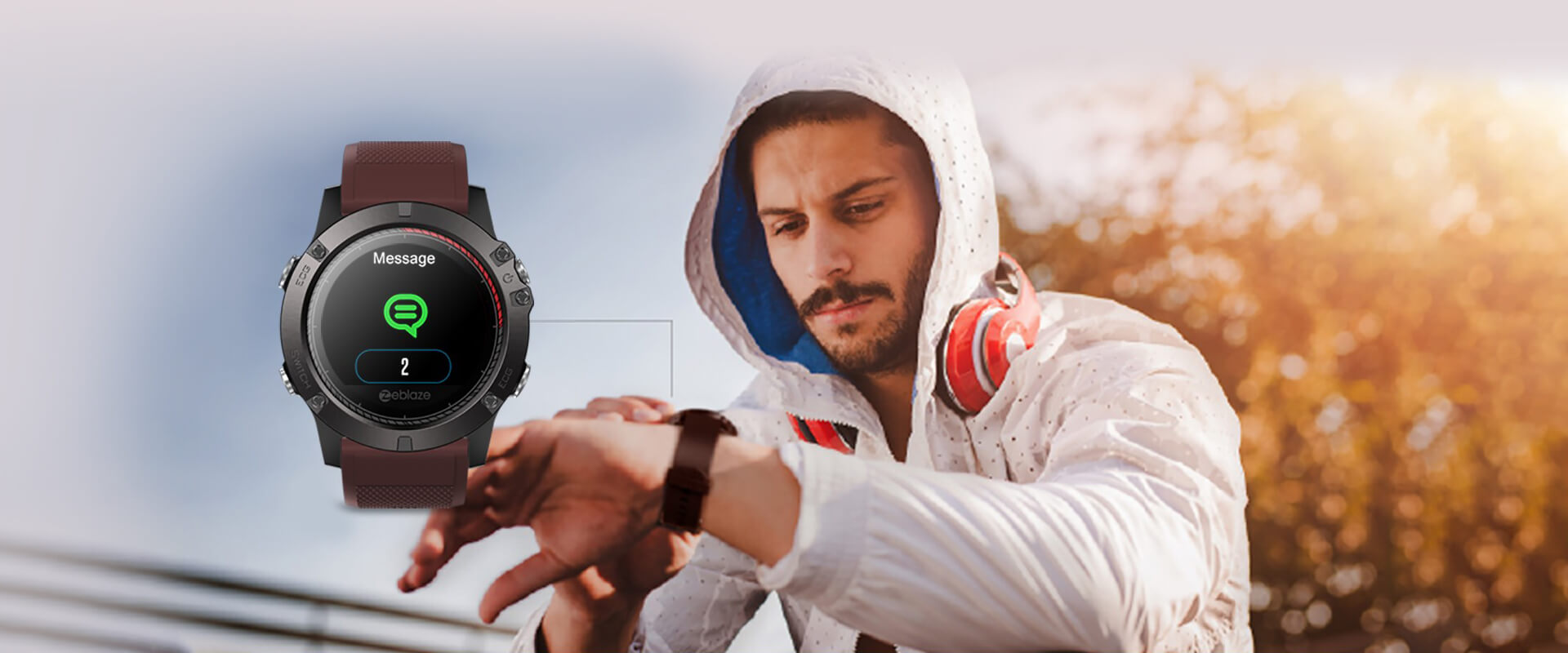 Check All Your Efforts, All Information Is Available
"Wearheart" application is for you every day everywhere.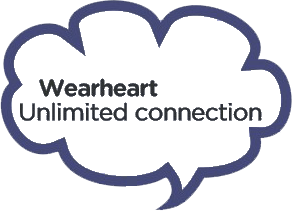 Android 4.4 / iOS 9.0
and above system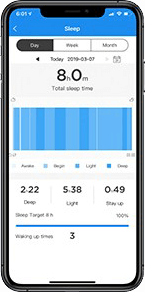 Wearheart
Free app and
web service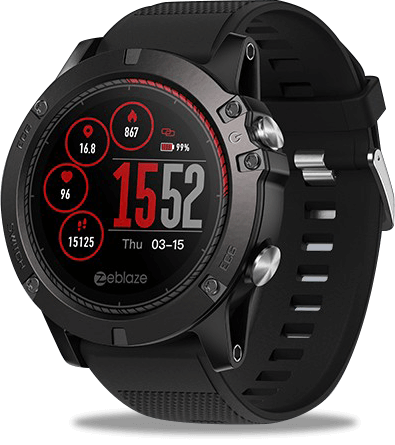 Bluetooth 4.0


Compatible with more smartphones. Automatically sync to more than 200 Android and iPhone devices. Statistics and exercise status show on the digital display "WearHeart".

"WearHeart" APP connection
It can help your watch own more functions and provide more data with the new open platform of WearHeart.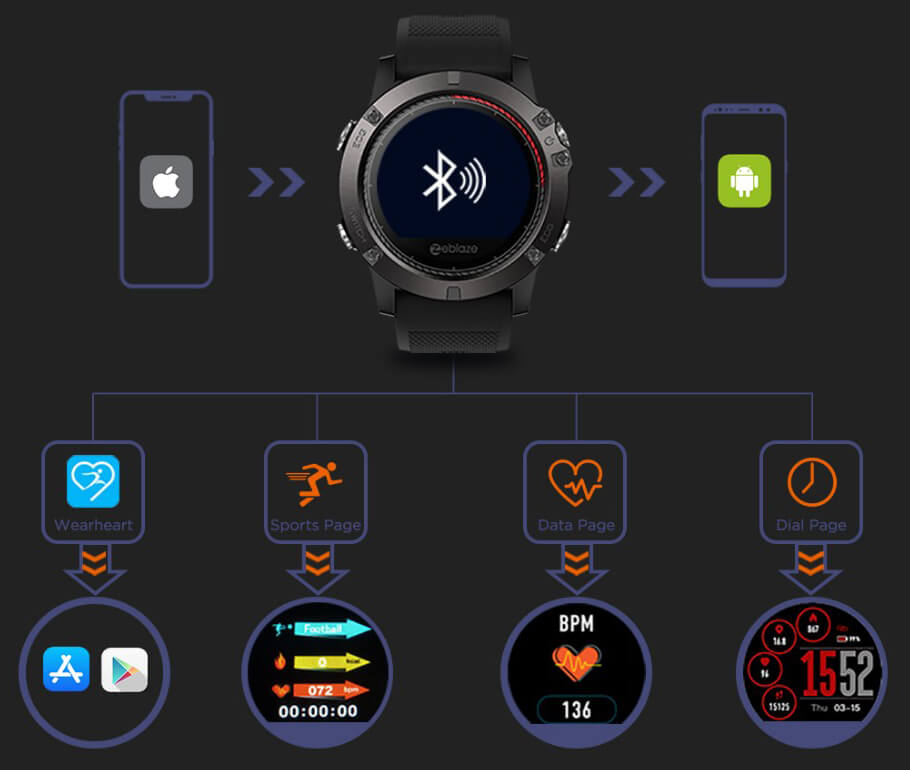 Brand-new experience
New interface, more functions, different experience are waiting for you.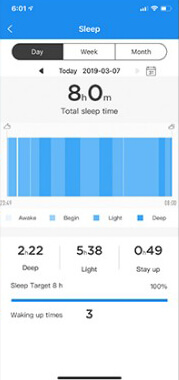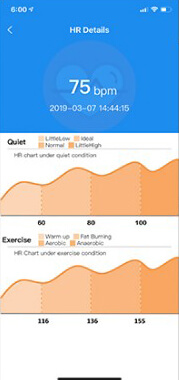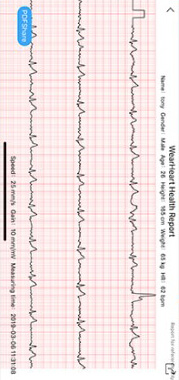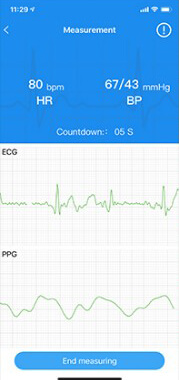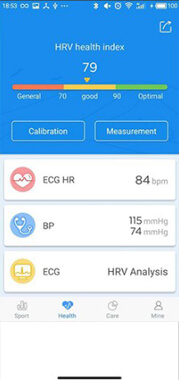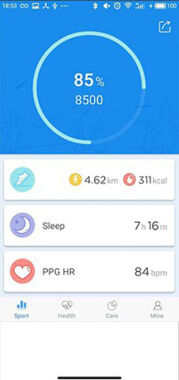 Photo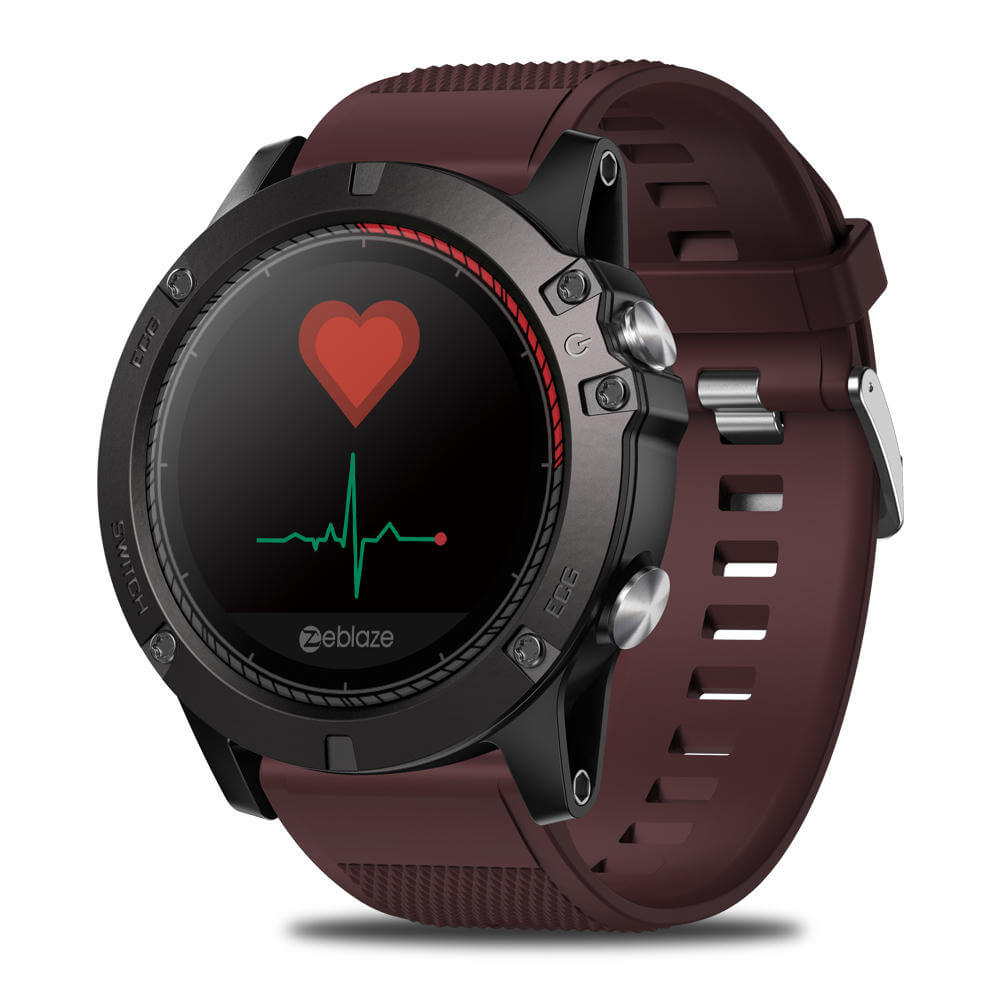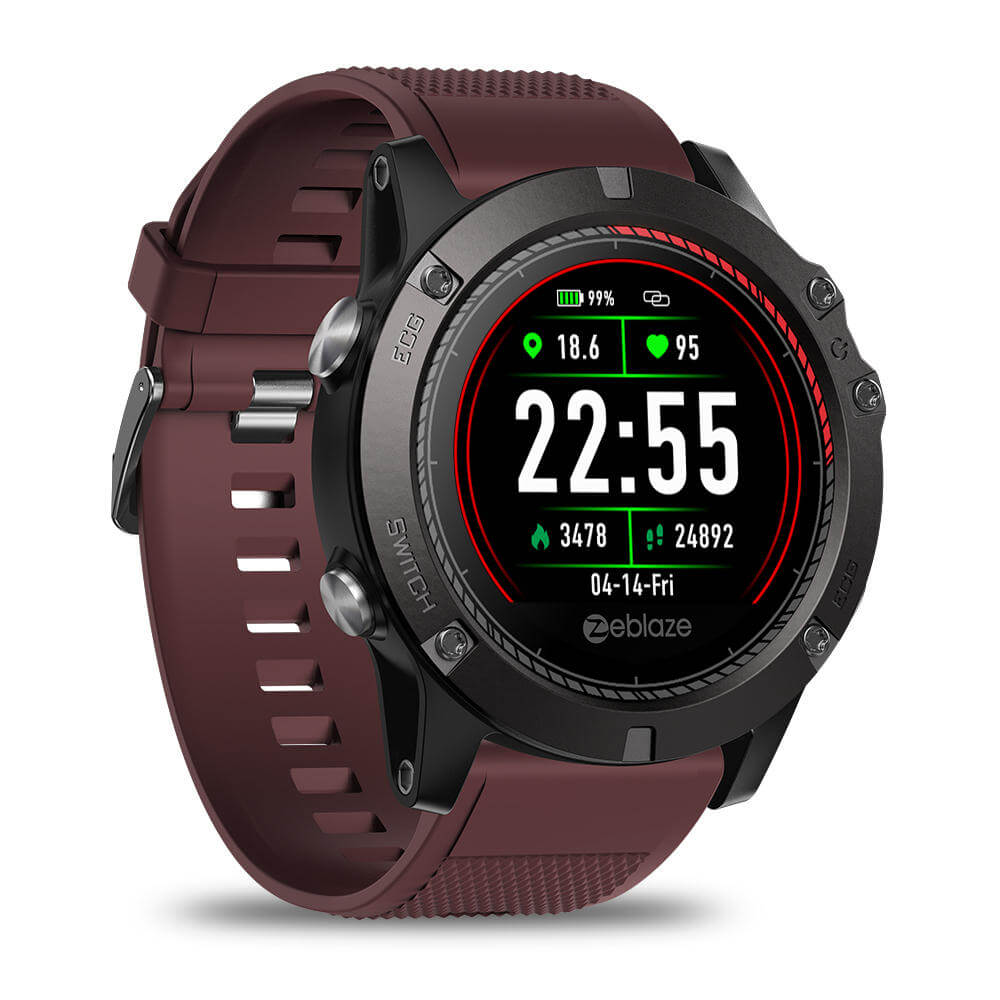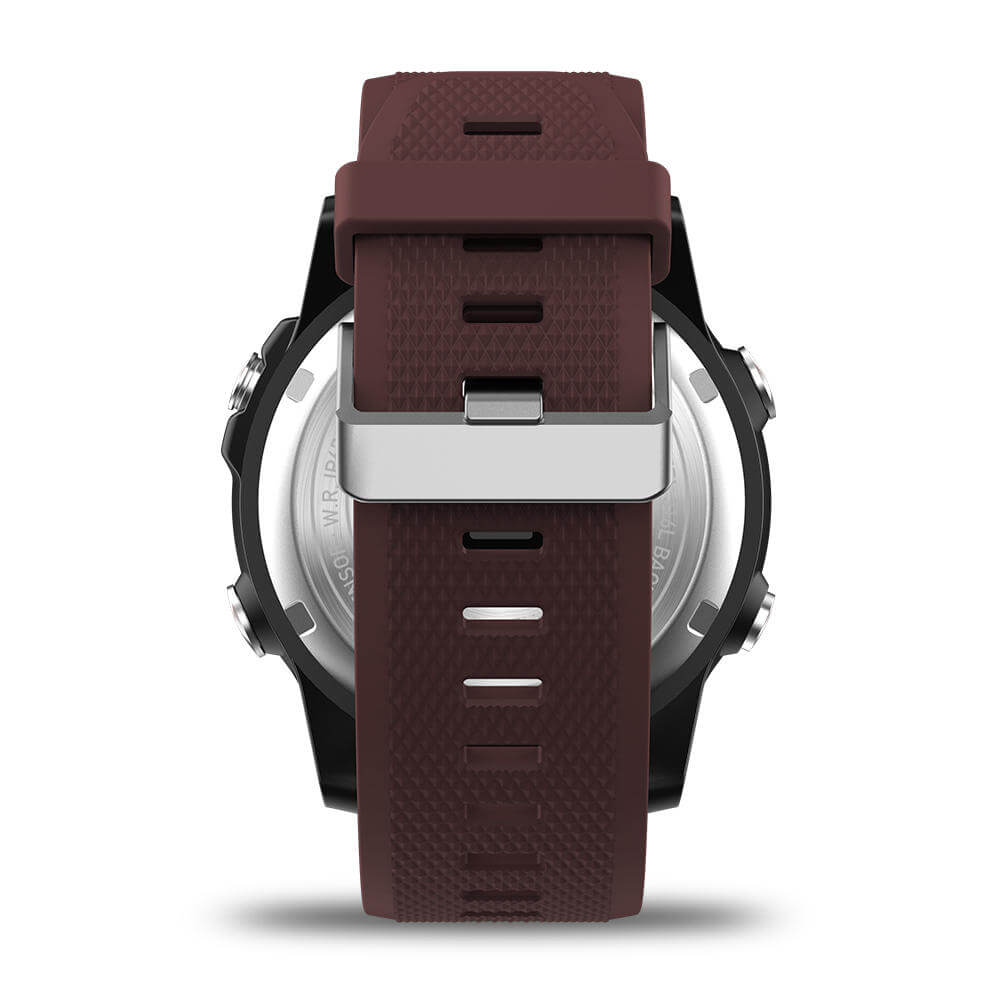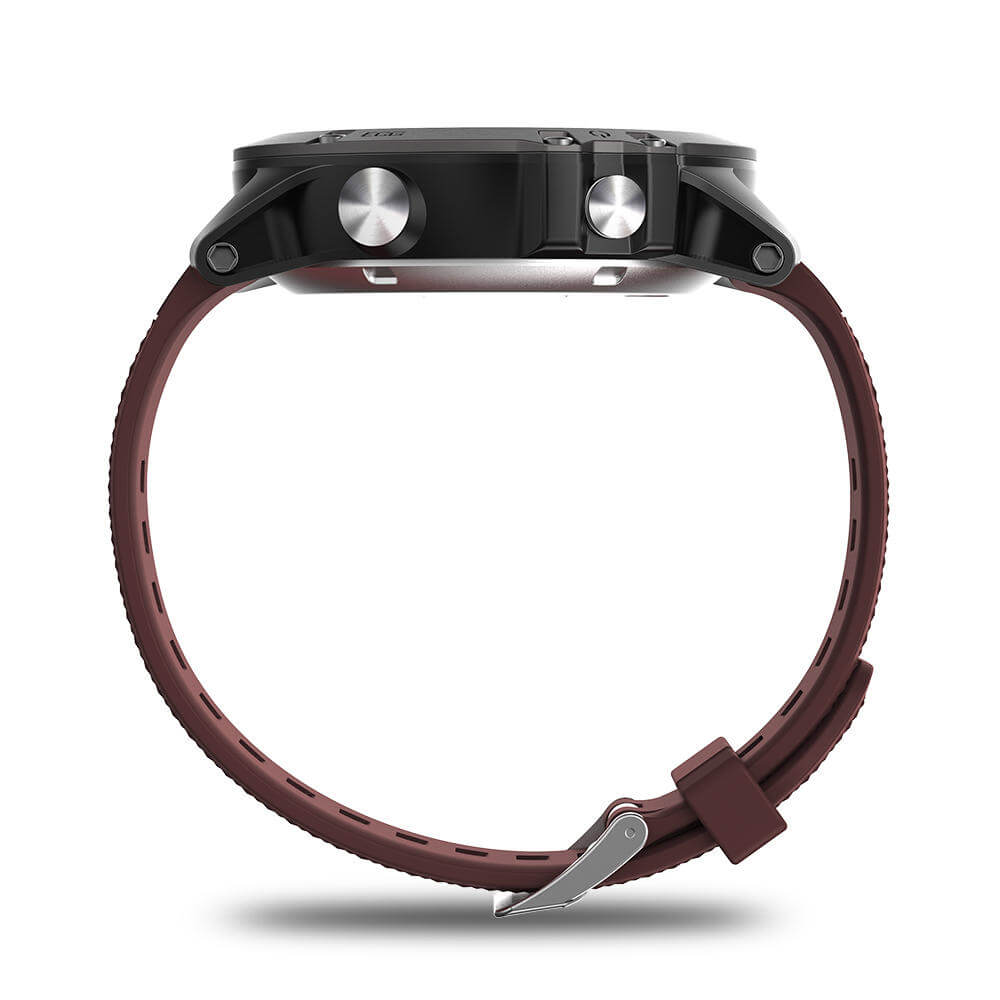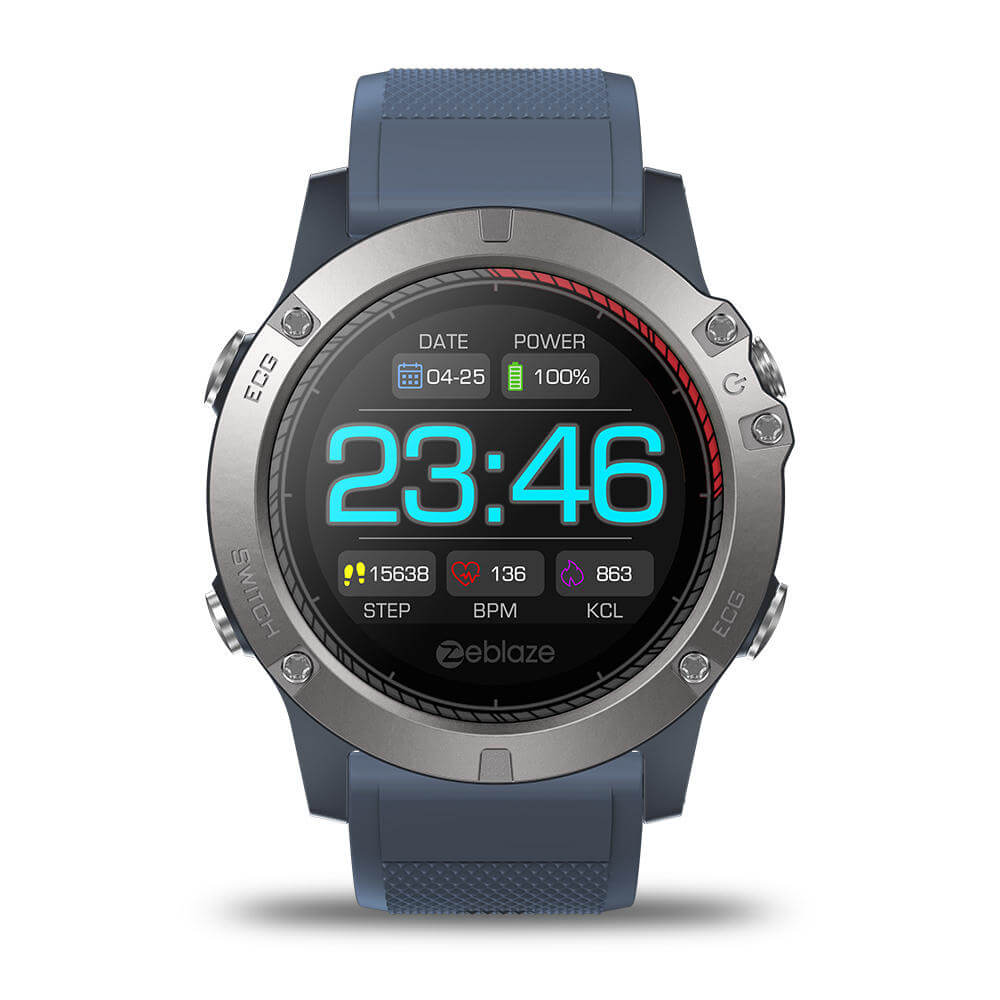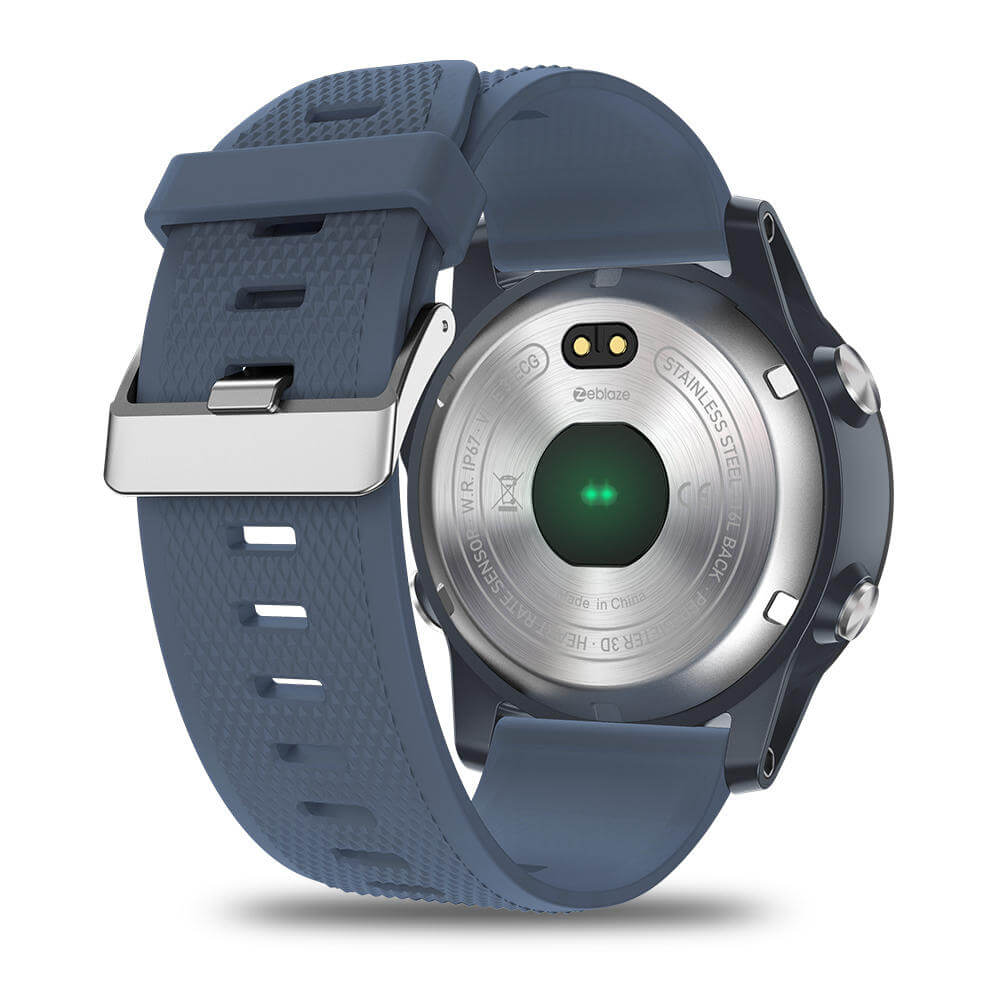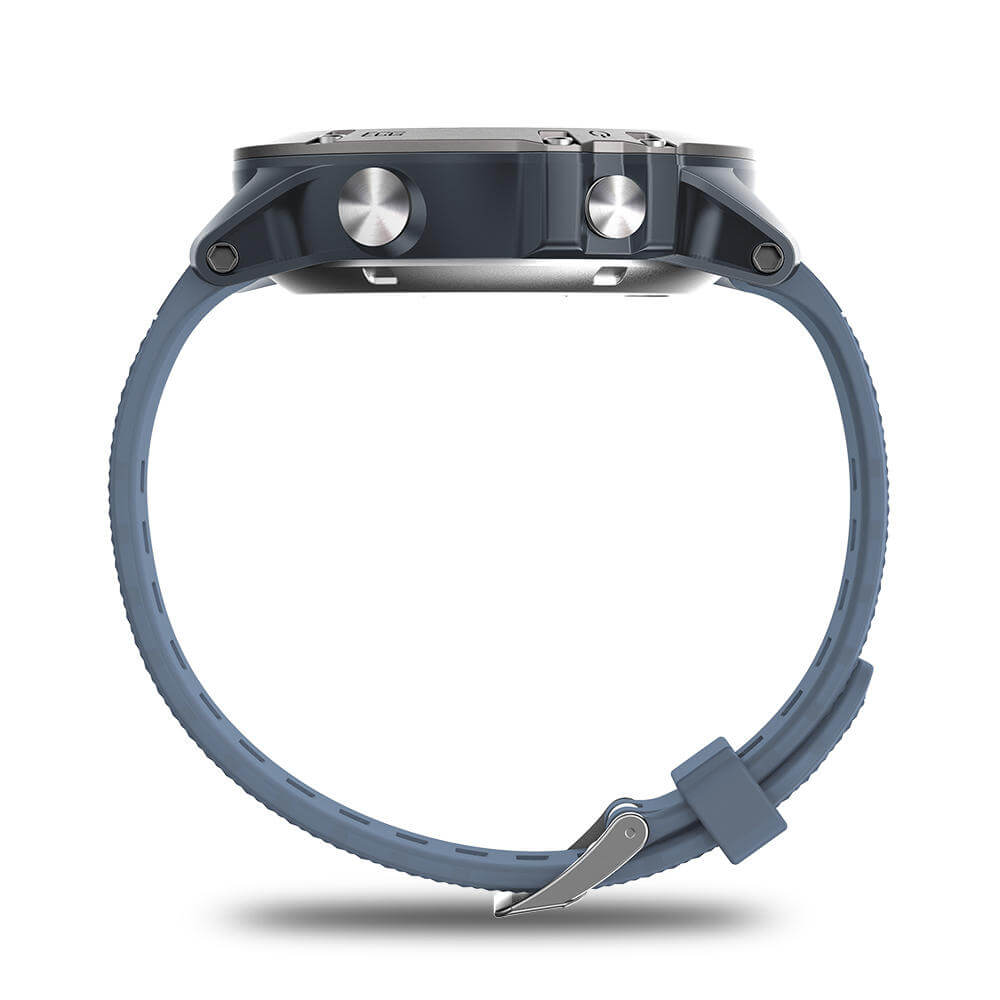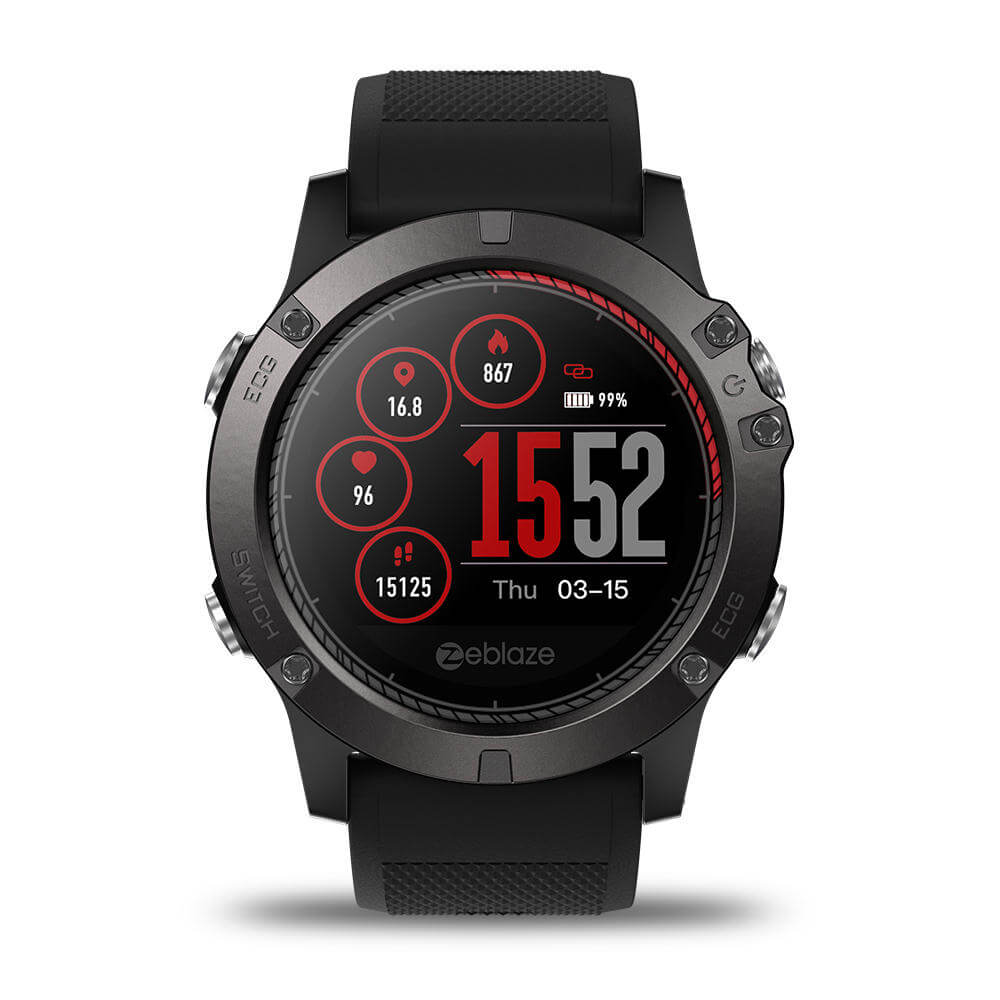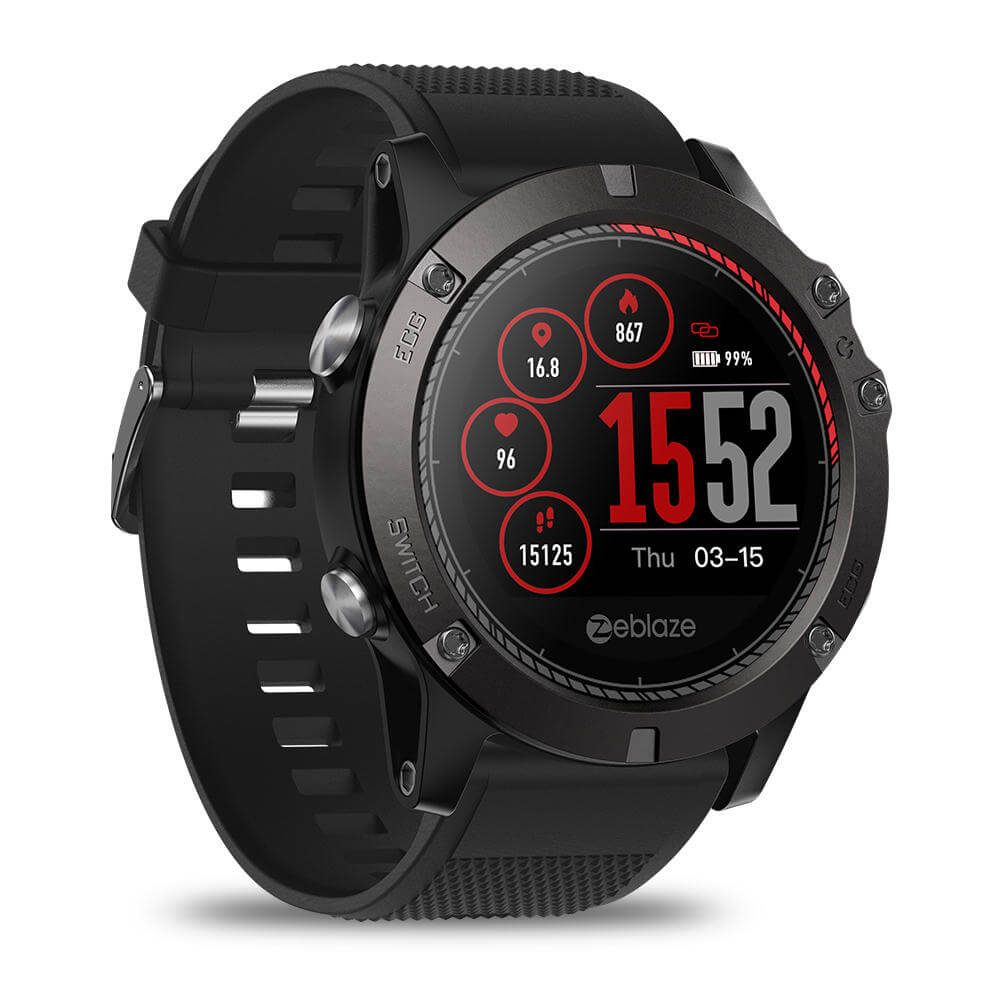 Specification
Model Name
Zeblaze VIBE 3 ECG
Bluetooth Version
BT 4.0 or above
Compatible OS
Android 4.4 or above , iOS 9.0 or above
Operating Mode
Press Button
Watch Language
English, Português(Brasil), Português(Portuguesa),  Русский, Español, Italiano, Français, Deutsch, Polish, 日本語
Special Features
Waterproof
IP67 waterproof
Instant ECG on Demand
Support
Heart Rate Monitor
Support
All-day Activity Tracking
Support
Multi-sport Modes
Support
Call or Message Reminder
Support
Run Route Tracking
Support
Find Mobile Phone
Support
Find Smart Bracelet
Support
Auto Light-up Screen
Support
Technical Parameters
Sensor
ECG sensor, Heart-rate sensor, Proximity sensor, Accelerometer
ECG
Instant ECG on demand
Heart Rate
GREENCELL Heart Rate Algorithm
Screen
Size: 1.22inch
Type:  IPS Color Display            
Resolution: 240*204 pixels
Battery
Battery Capacity: 180 mAh
Standby Time: About 168 hours
Charging Time: About 2 hours
Charging Type: Magnetic charging
Appearance & Details
Band
Material: TPU
Length: about 120-220mm
Width: about 26mm
Weight and Size
Dial material: DLC (Drilling Carbon Coating)
Dial size: about 50*50*14.8 mm
Product weight: about 74.6g
Packages contents
Packages contents
1*Smart Bracelet
1*Charging Cable
1*Box
1*User Manual (English Version)