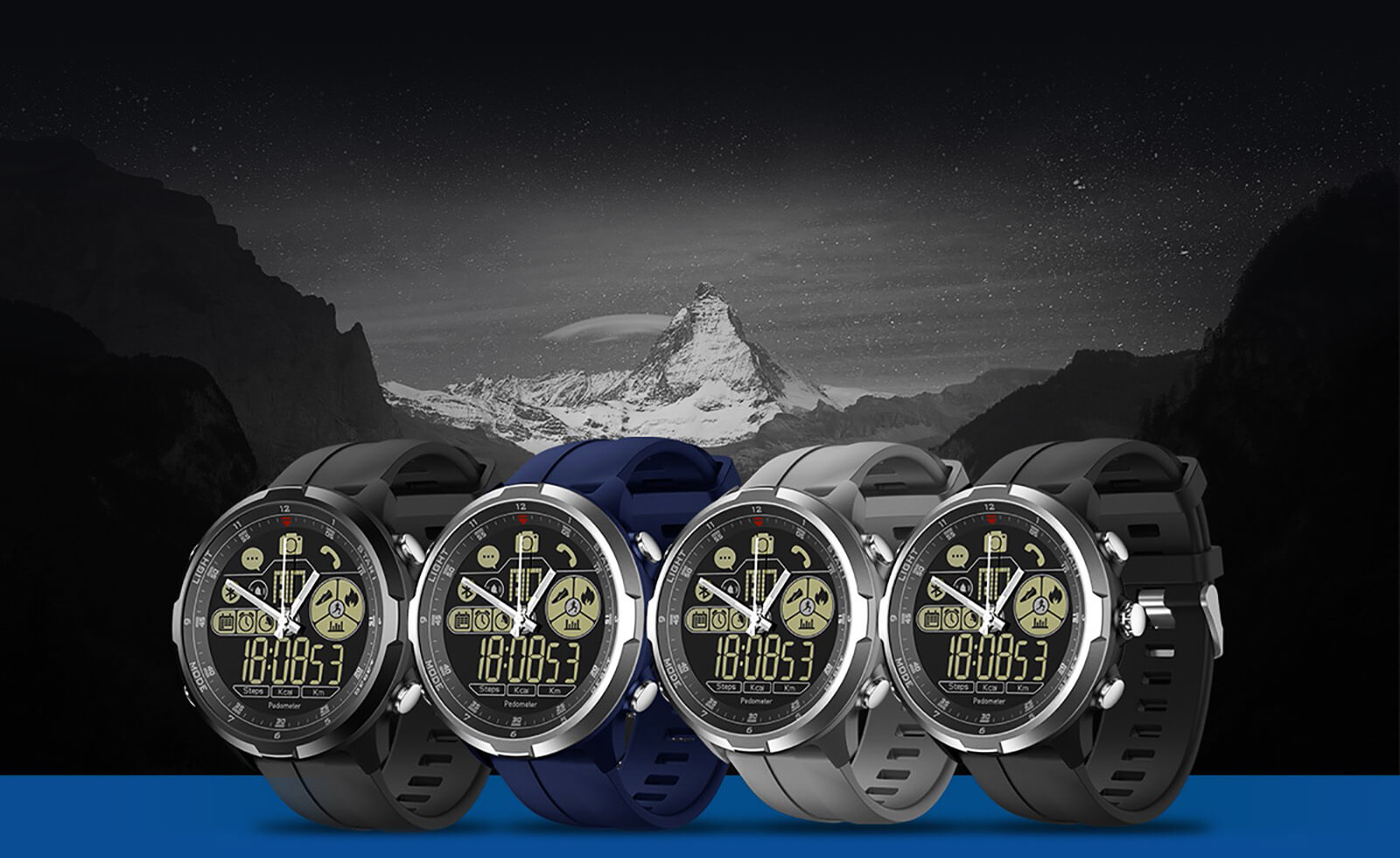 ZEBLAZE

VIBE 4

HYBRID

RUGGED HYBRID SMARTWATCH

Layered Display
Luminous Pointer

Hybrid
Intelligent Core

50M Dust & Water Resistant

Battery Lasts
Up to 24 month

9H Hardness
Sapphire Glass

All-Day
Activity Tracking
Smartphone
Notifications

Compatibility
Android & iOS

Storing
Movement Data

High precision 3-Axis Accelerometer
Wireless
Syncing

Walking
Distance (km)

Social
Sharing

Stopwatch
Mode

Remote
Camera
One Display - So Many Functions
1.24 inch FSTN Full View & Mechanical Hands provides an intuitive user experience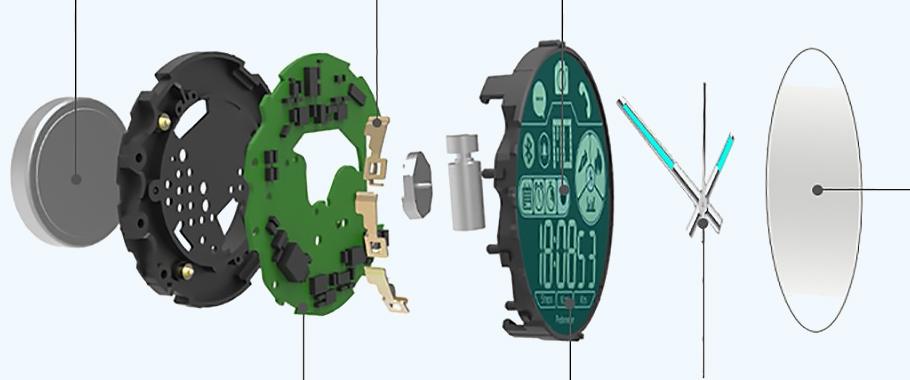 CR2450 (610mAh)
Button Cell
Button
Shrapnel
Hole
Sapphire
Glass
Intelligent
Core
1.24 inch FSTN
full view display
Mechanical
Hands
Rugged Outside, Strong Inside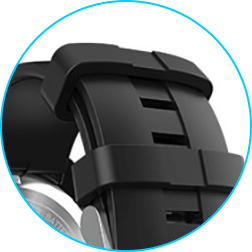 24mm
Sports Straps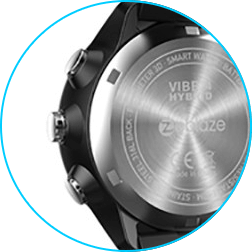 316L
Stainless Steel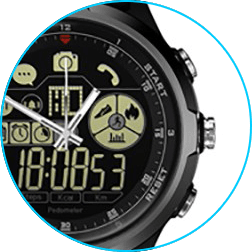 Zinc Alloy
Frame
DLC Drilling Carbon Coating
Diamond-like (DLC) is a class of amorphous carbon material that displays some of the typical properties of diamond. DLC is usually applied as coatings to other materials that could benefit from some of those properties.
VIBE SERIES Contradistinction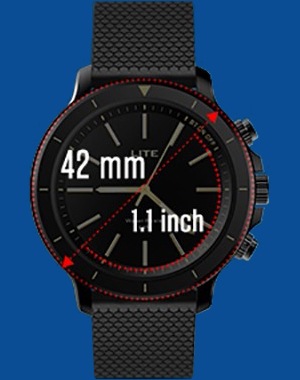 42 mm 1.1 inch
VIBE Lite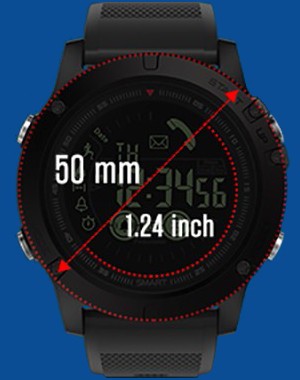 50 mm 1.24 inch
VIBE 3
48 mm 1.24 inch
VIBE 4 HYBRID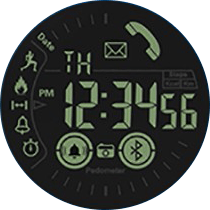 VIBE 3
VS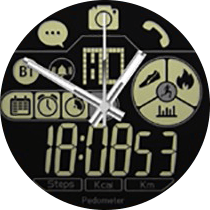 VIBE 4 HYBRID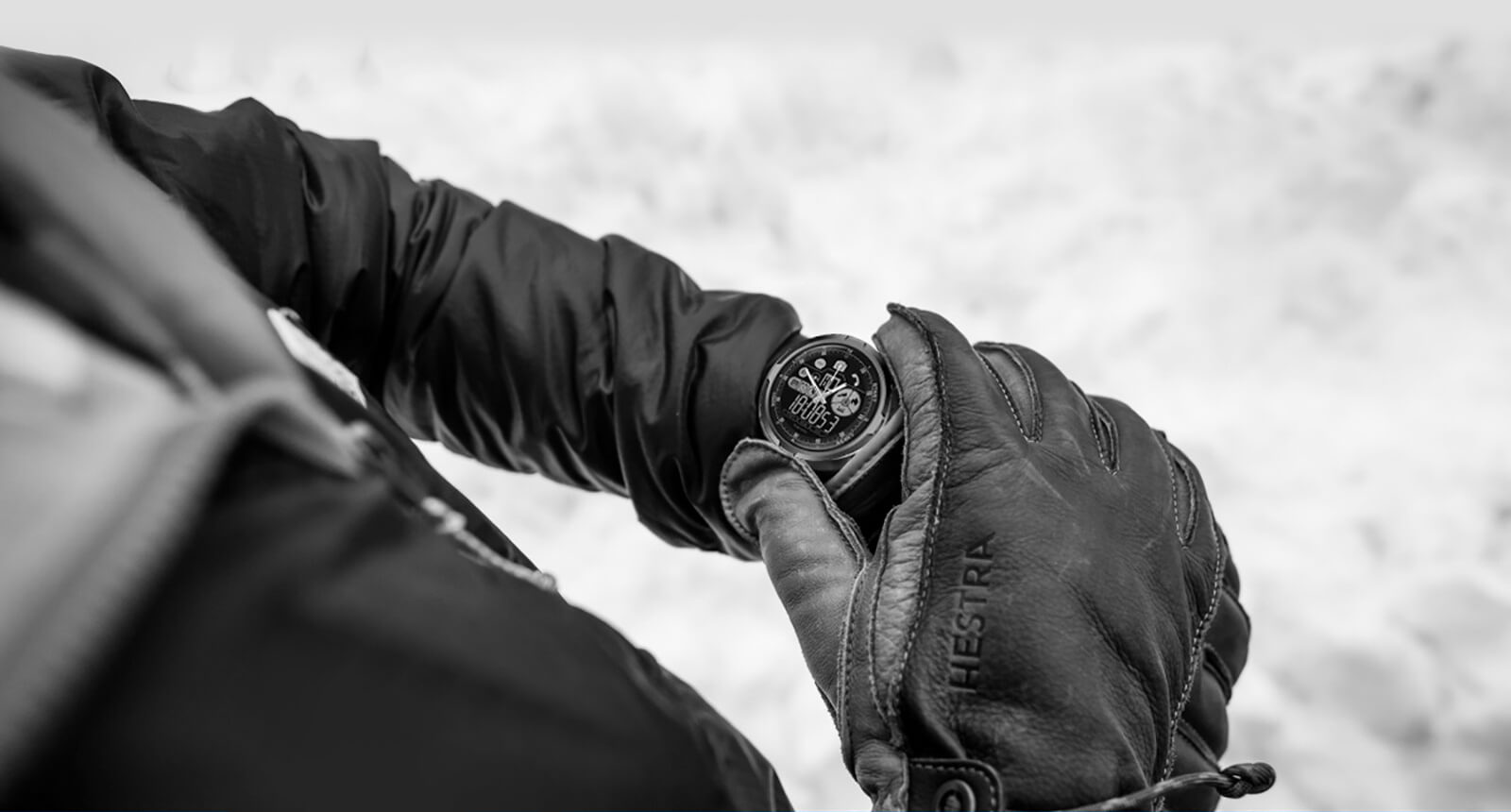 Rugged Protection, Reliable Partner
Get away from the wet or dusty areas for protecting your smartwatch when playing outdoors? No longer required. Zeblaze VIBE 4 HYBRID brings the rugged standard to eliminate your unease with using. The waterproof and dustproof features keep your smartwatch safe and sound through.

Waterproof

Dustproof

Shockproof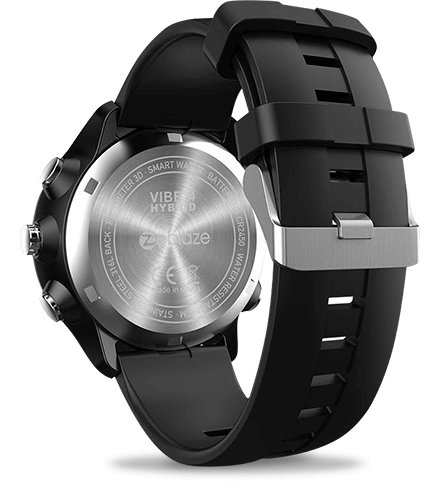 Don't let the time stop
Life is a long journey, you need enough power to move on. Battery life is becoming more and more important as well as battery safety. We choose Japan Maxell CR2450 button cell which is all strictly tested for the VIBE 4 HYBRID.

Japan Maxell
CR2450

610mAh
Button Cell

24 months
Stand-by time
Track it all, to make life seamless.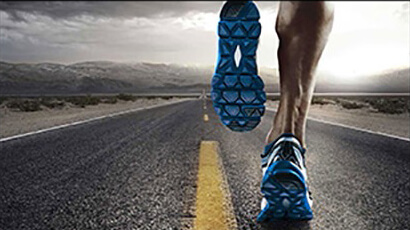 All-day activity record
Track and record your activities throughout the whole day and start APP to see the fulfillment schedule of the daily target.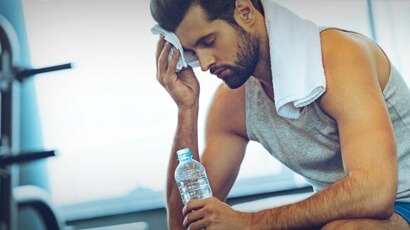 Better calorie burn tracker
Know how many calories you're really burning and use what you learn to reach your goals.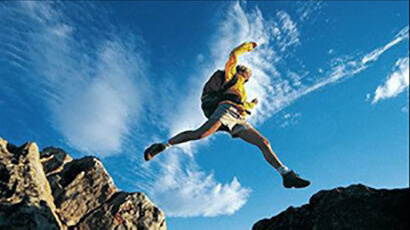 Walking distance
Combined with a built-in dual sensor, it can accurately measure your walking distance (km) in 24 hours.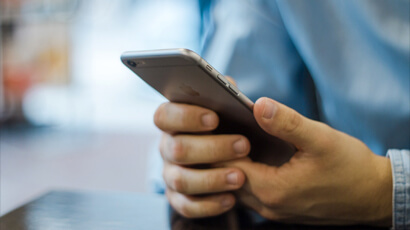 Information reminder
After BT connection with a phone via APP, the watch will remind you timely about the incoming call, SMS, Twitter, Facebook, Whatsapp, Skype etc message in the form of buzzer sound.

Alarm alert
Set the alarm clock with Sports+, Zeblaze VIBE 4 HYBRID will give you an alert in the form of Beeps upon reaching a prescribed time.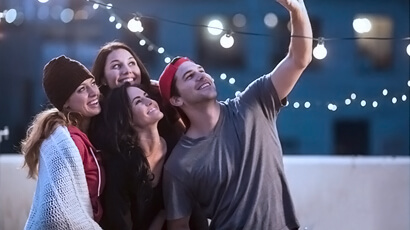 Remote camera
After BT connection with the phone via APP, launch phone camera from APP and press S3 button as a shutter to take the photo.
Enrich, Relive and Share
Storing Movement Data:
1) Movement data can be saved on the watch for 15 days.
2) It can be saved on the cloud server permanently after uploading.
3) It could be accessed by phone or tablet APP at any time.
Share your experience instantly to your social media networks:
1) The APP and background server support a global network.
2) You could share with friends worldwide and check to rank.

Storing
Movement Data

Social
Sharing

Android & iOS
Compatibility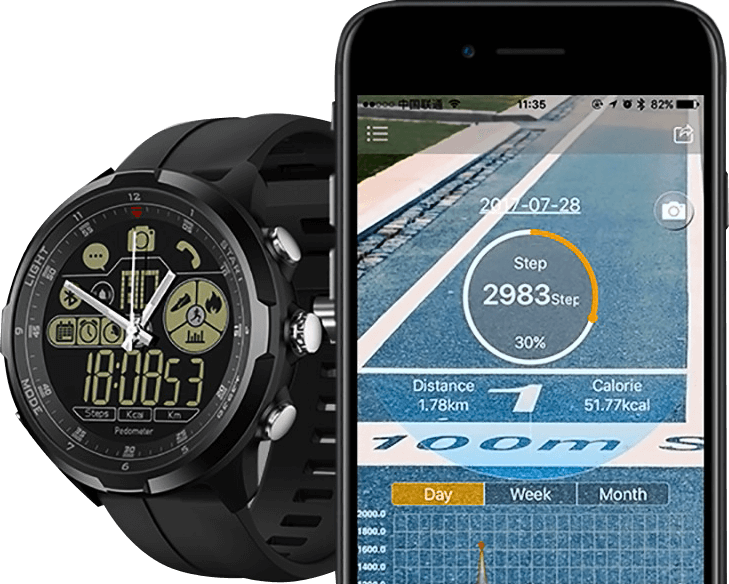 Smart mobile connection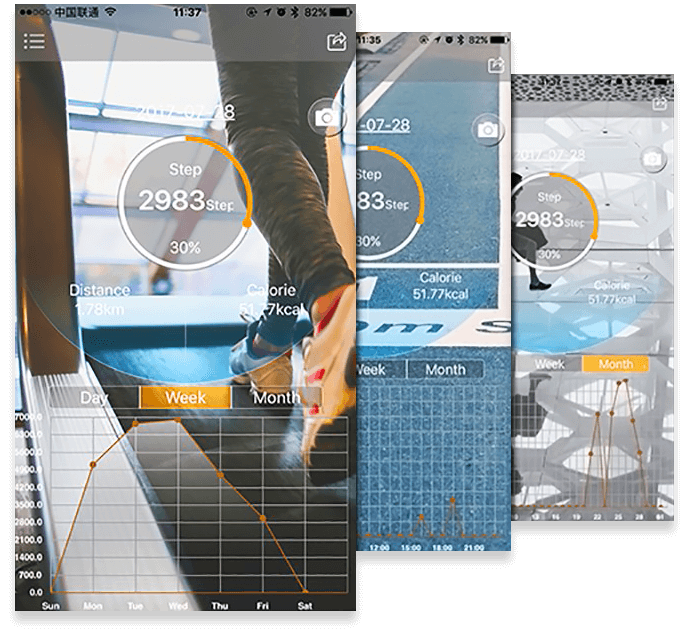 Data transmission:
Wireless / Sync
Connectivity (between devices):
Bluetooth Smart
Smartphone compatibility:
Android, iOS
Compatible version:
iOS 7.0 or above version, Android 4.3 or above version
Phone notification on the watch:
With "Sports+" APP
Phone as a secondary display of watch:
With "Sports+" APP
Movement data:
Can be saved on the watch for 21 days. It can be saved on the cloud server permanently after uploading
APP Languages:
English, French, Italian, Russian, German, Spanish, Portuguese, Japanese, Arabic, Chinese
Showing your own style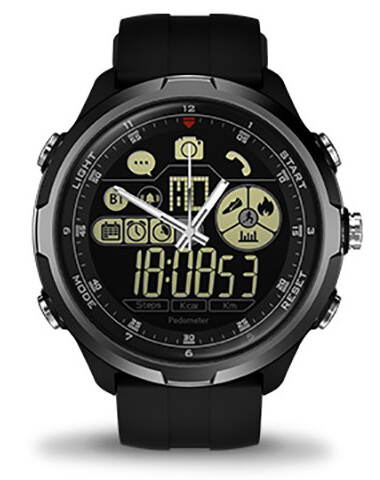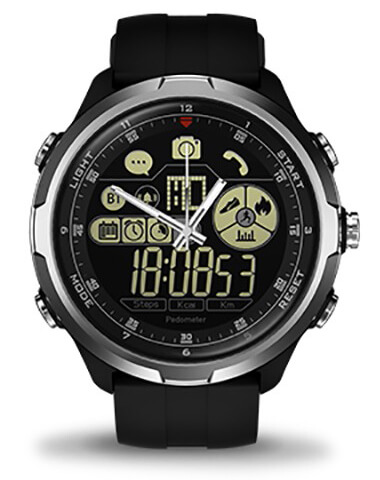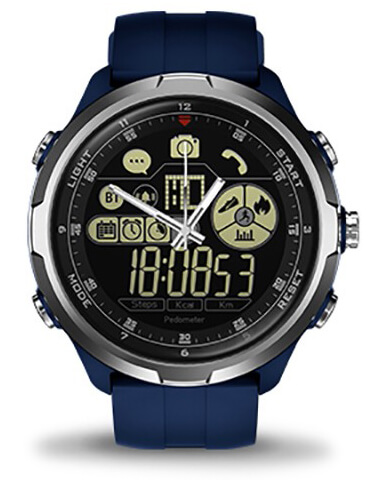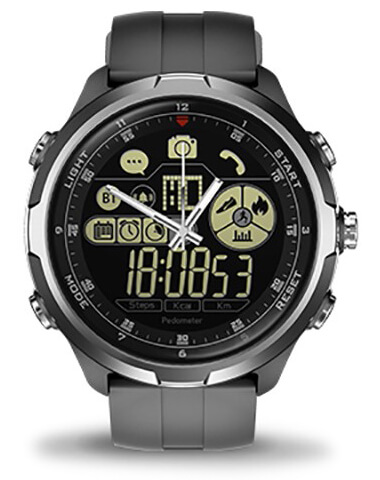 Size
130~230mm
Suitable for wrist size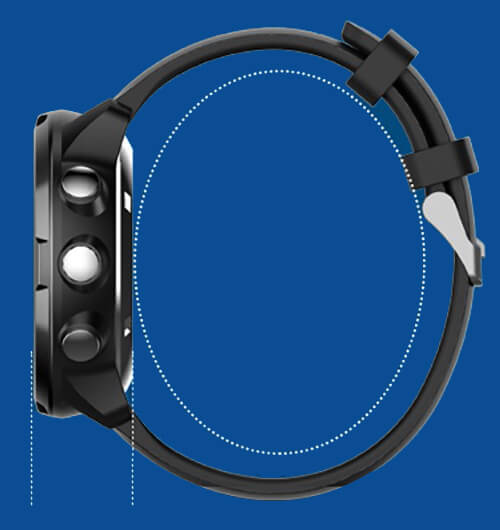 16.3mm
Thickness
Press: To press the button once
Long press: To press & hold the button for about 3 seconds
Simultaneous long press: To press & hold 2 buttons (or above) for about 3 seconds
Photo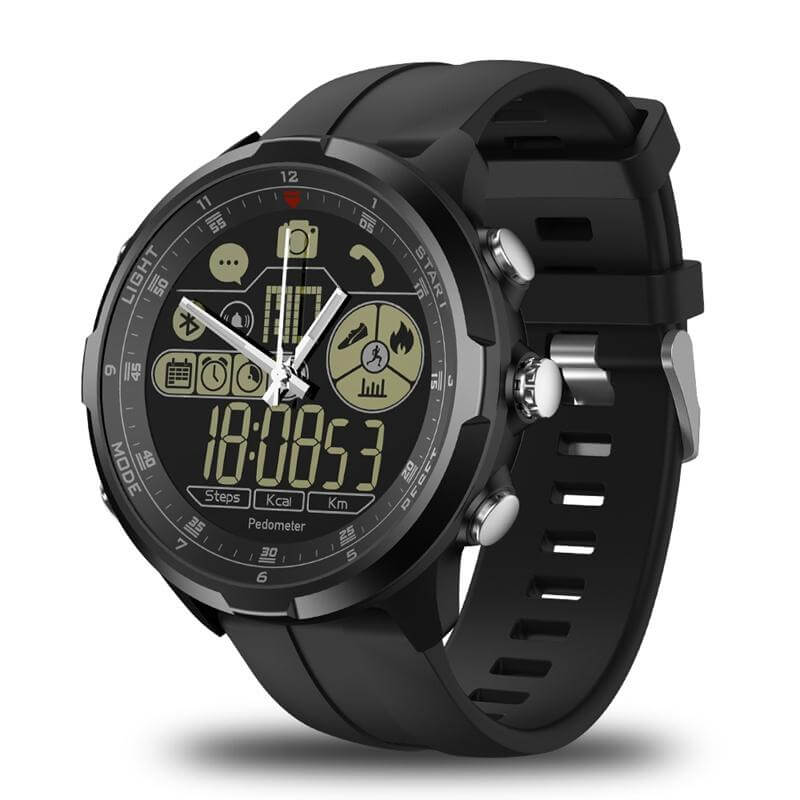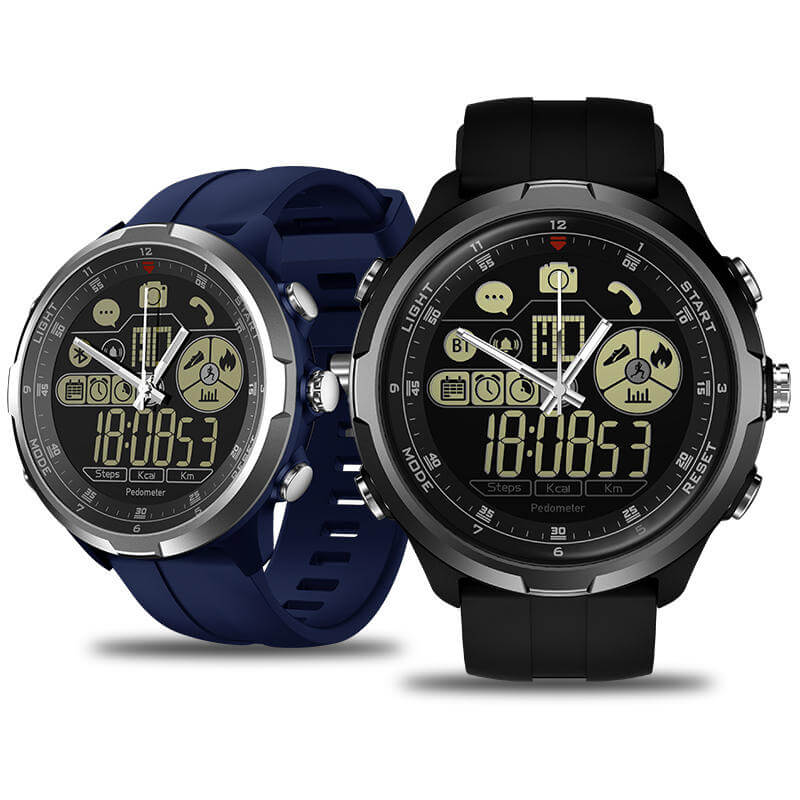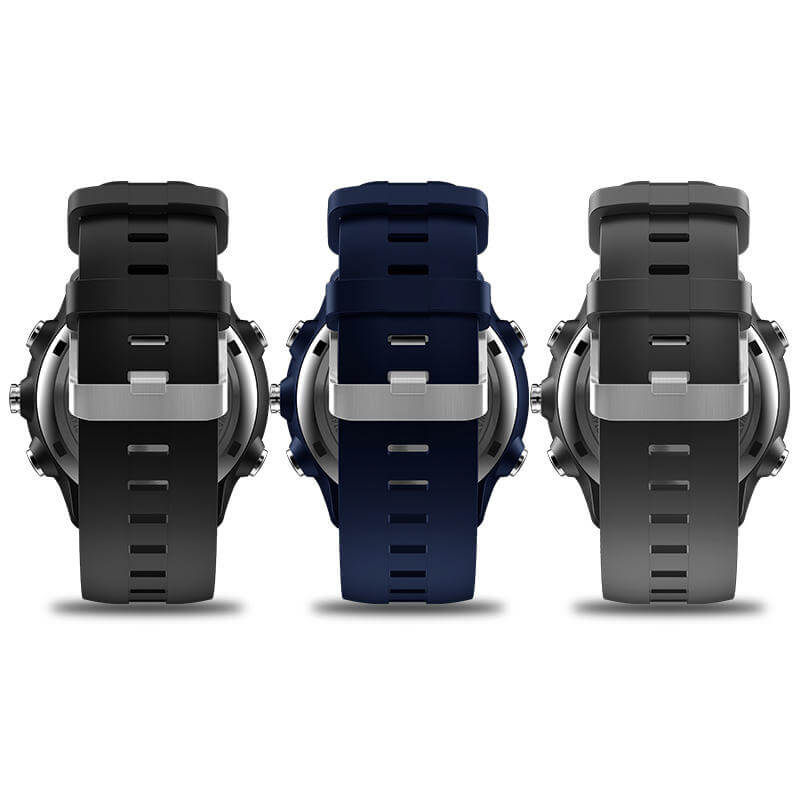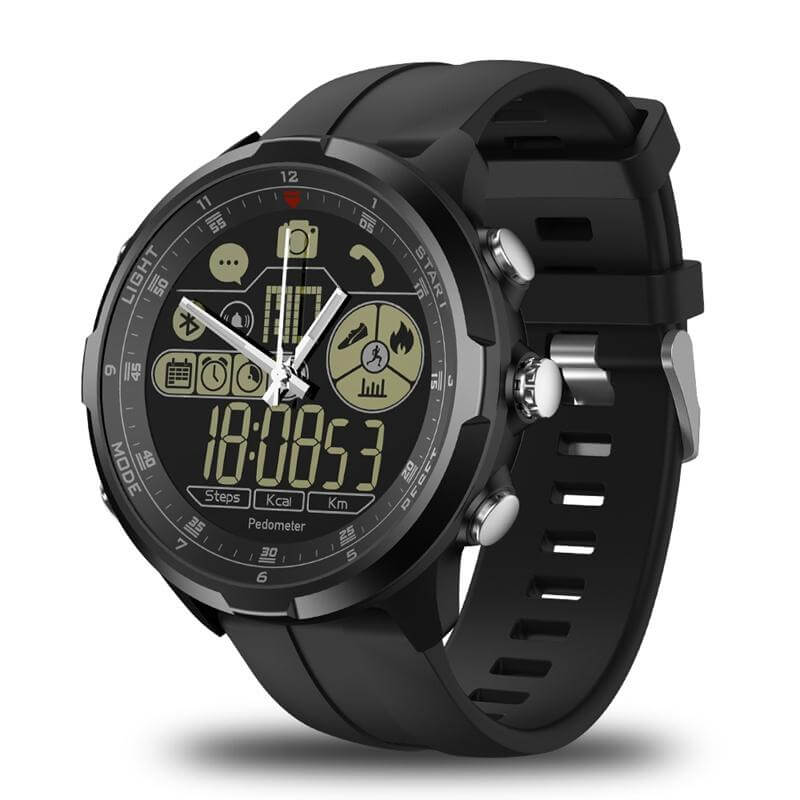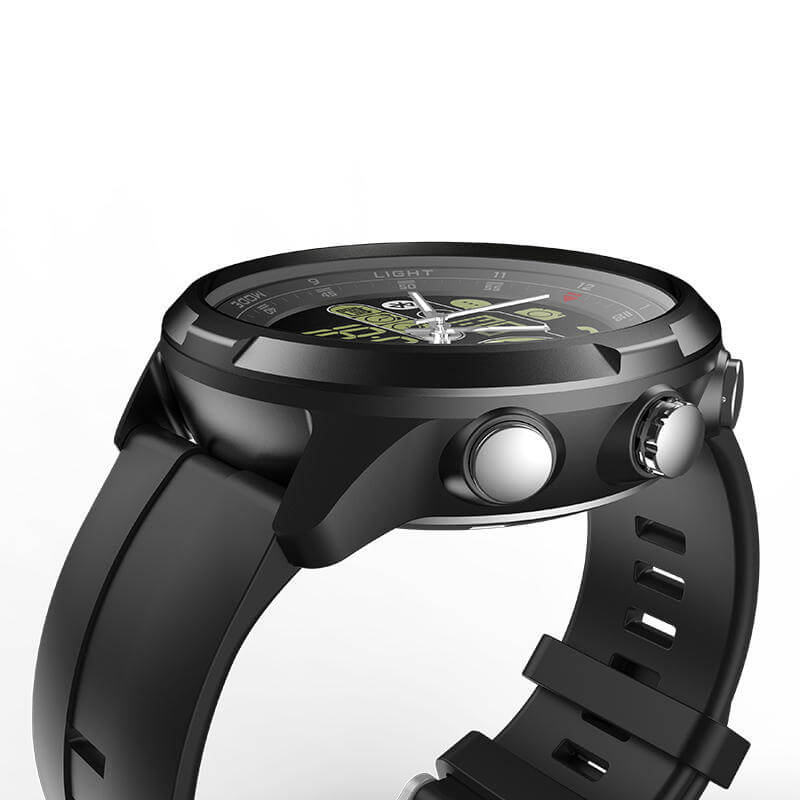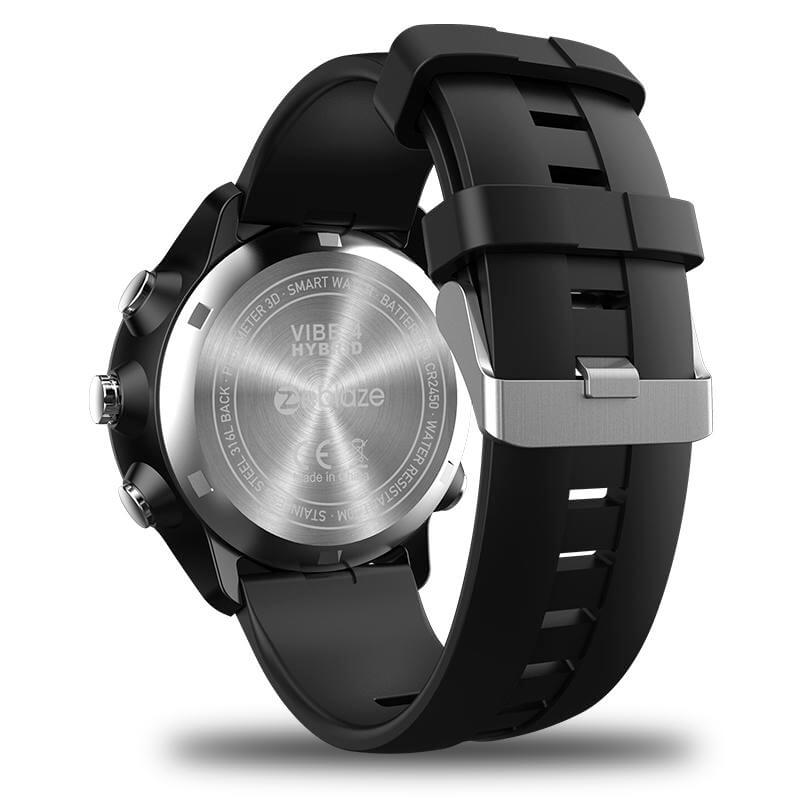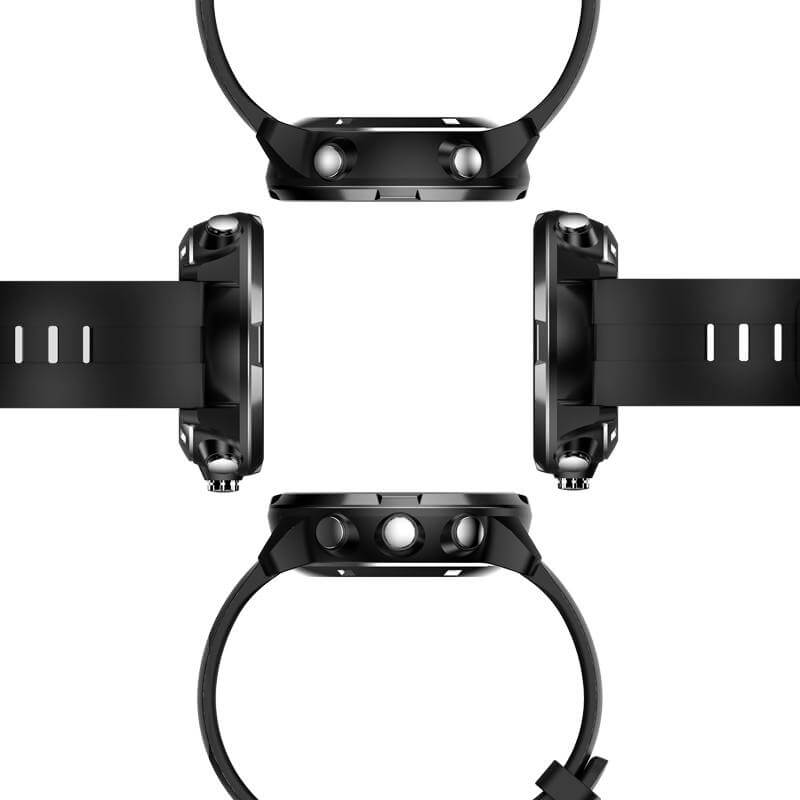 Specification
Model Name
Zeblaze VIBE 4 HYBRID (Rugged Hybrid Smartwatch)
Color
Black, Silver, Blue, Gray
Bluetooth Version
BT 4.0 or above
Compatible OS
Android 4.4 iOS 7.0 and above system
Operating Mode
Press Button
Watch Language
English, French, Italian, German, Russian, Spanish, Portuguese, Japanese, Arabic,  Simplified Chinese
Special Features
Waterproof
50M Water&Dust Resistant
All-day Activity Record
Support
Call or Message Reminder
Support
Notification
Support SMS, Facebook, Twitter, Skype, WhatApp, WeChat
Other Functions
Support Alarm, Camera remote control
Technical Parameters
Sensor
G-sensor, 3 Axis Accelerator
Screen
Size: 1.24inch
Glass: Sapphire Glass (9H Hardness)
Type: FSTN / Full View display & Mechanical Hands
Battery
Battery Capacity: 610mAh
Standby Time: About 24 months
Using time: About 18 months
Energy Saving Mode: About 33 months
Packages contents
Packages contents
1*Zeblaze VIBE 4 HYBRID Smart Watch
1*User Manual (English Version)