Zeblaze GTS
Use Your Wrist like a Phone
Receive/Make Call
|
24/7 Heart Rate
|
60+ Personalized Watch faces
10 Days Battery Life
|
Water Resistant IP67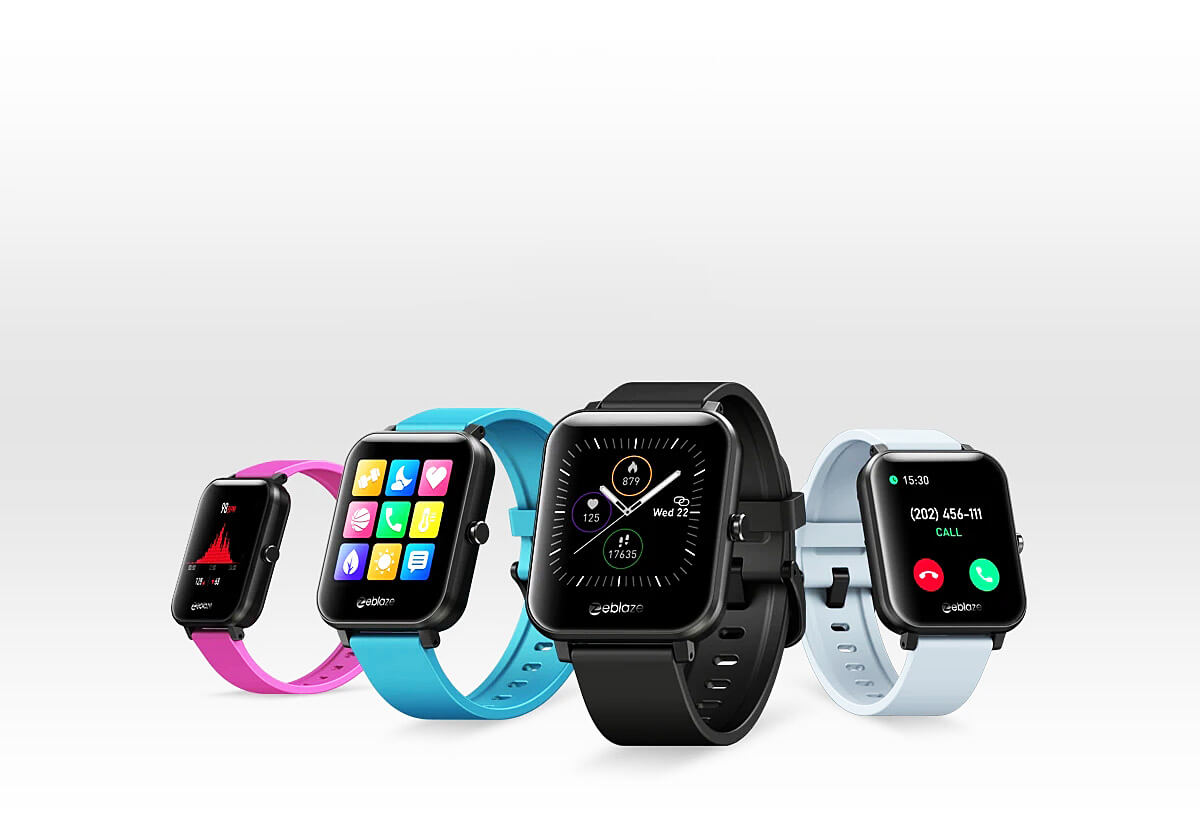 8 Reasons to Choose Zeblaze GTS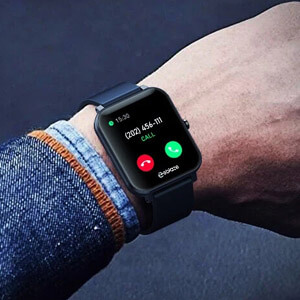 Receive / Make Call
Bluetooth Call

1.3 inch HD
Color Touch Screen

24/7 Heart Rate
Monitoring

Sleep Tracking &
Stages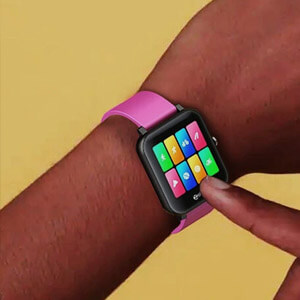 8 Professional
Sports Modes

60+ Personalised
Watch Face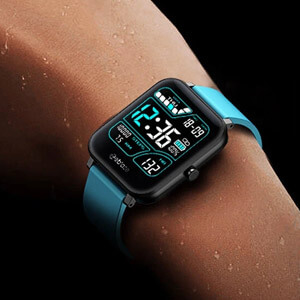 Water Resistant
IP67

10 Days
Battery Life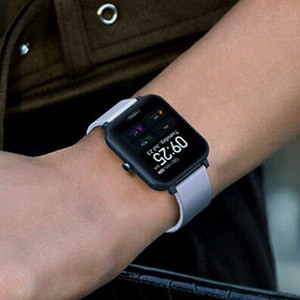 Four Straps in Refreshing Colors
There's One for Your Wrist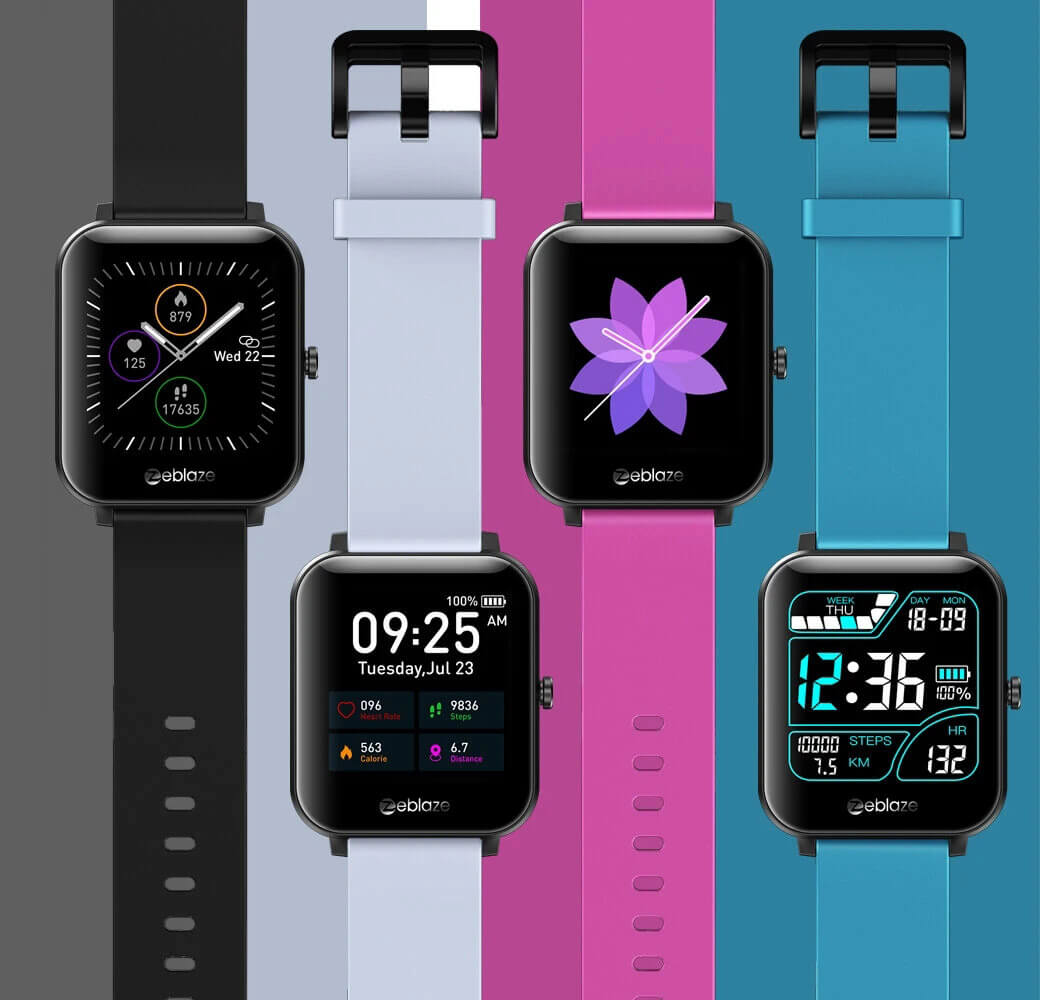 Your Phone on The Wrist
Built-In Speaker And Microphone
Stay connected with friends, colleagues, and loved ones right on your wrist. The built-in speaker and microphone are ideal for quick chats with seamless switching to your smartphone if needed.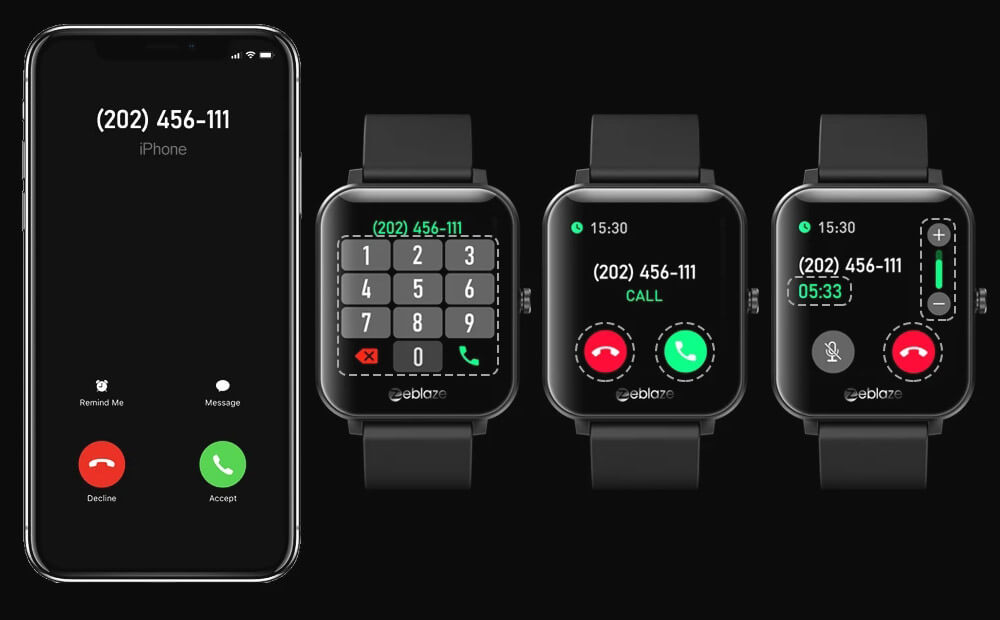 1.3" HD Color Touch Screen
The large screen displays more information. In conjunction with the screen display, whether it is a message phone, a delicate dial, or health data, other customized direct cards, it is delicate and comfortable to watch.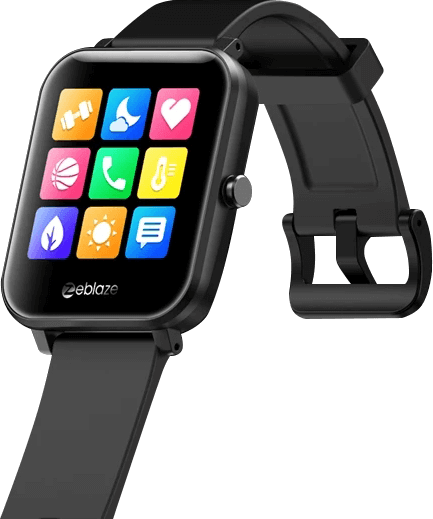 Excellence in Details
Cleaning Wristband Process, Soft, Dry, Dirt Resistant
The Zeblaze GTS is built with excellence in mind down to the smallest details, even the buttons. Molecular lattice technology ensures the entire wristband is soft, dry, and resistant to dirt, making it perfect for long-term wear. It is delicate and comfortable to watch at any time.

Thanks to IP67 waterproof, Zeblaze GTS is resistant to sweat or rain. Just wear it to do whatever you do in your daily life.

*For a longer lifespan, if the watch gets wet, please dry it before use again.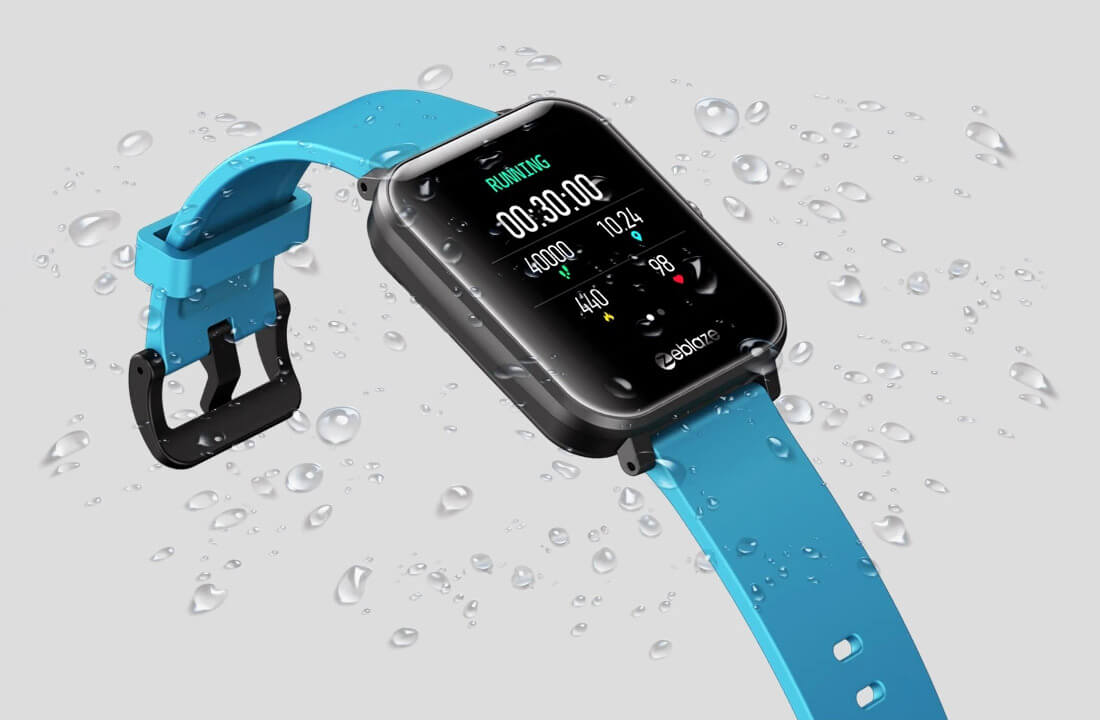 Personalized Your Watch Faces
There are 60+ personalized watch faces available on "Da Fit" for your Zeblaze GTS. You can choose it depends on your mood. The 60+ watch faces are unique designed for the Zeblaze GTS series.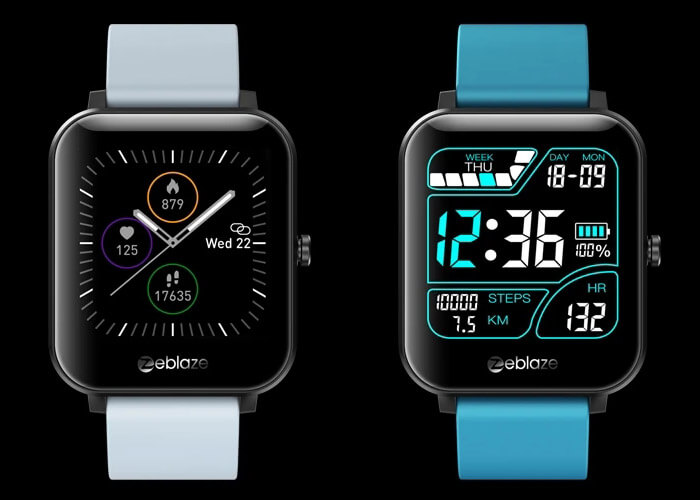 Outstanding Battery Life
Charge Once, Last for up to 10 Days
The Zeblaze GTS has excellent battery life due to the electronic components selection and power optimization technology.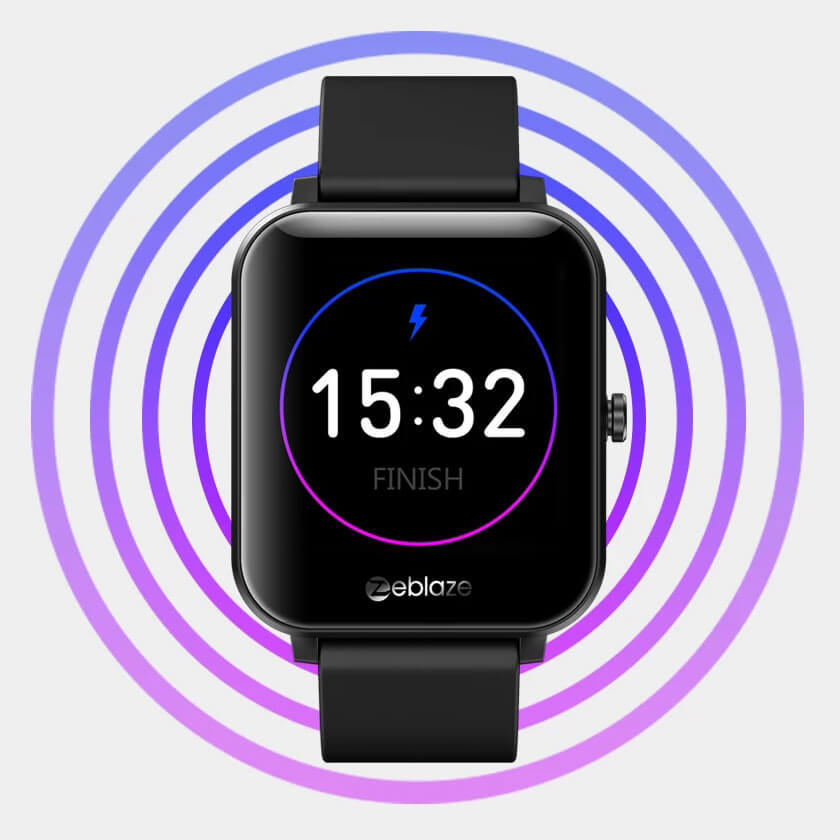 Basic Watch Modes
Turn off the Bluetooth connection, heart rate monitoring, and other functions, and lift the wrist to see the time 100 times a day.
Daily Use Modes
Continuously heart rate monitoring, sleep monitoring; 150 pushed notifications lighting-up the screen, lift the wrist to see the time 30 times, and 5 minutes for other operations every day; exercise 3 times a week for 30 minutes.
Bluetooth Call Modes
Bluetooth Call activated, track exercise, and monitor heart rate.
24/7 Heart Rate Monitoring
PPG Biological Tracking Optical Sensor
The Zeblaze GTS is equipped with an advanced heart rate optical sensor, which can perform 24-hour uninterrupted high-precision heart rate detection, safeguarding your health all the time.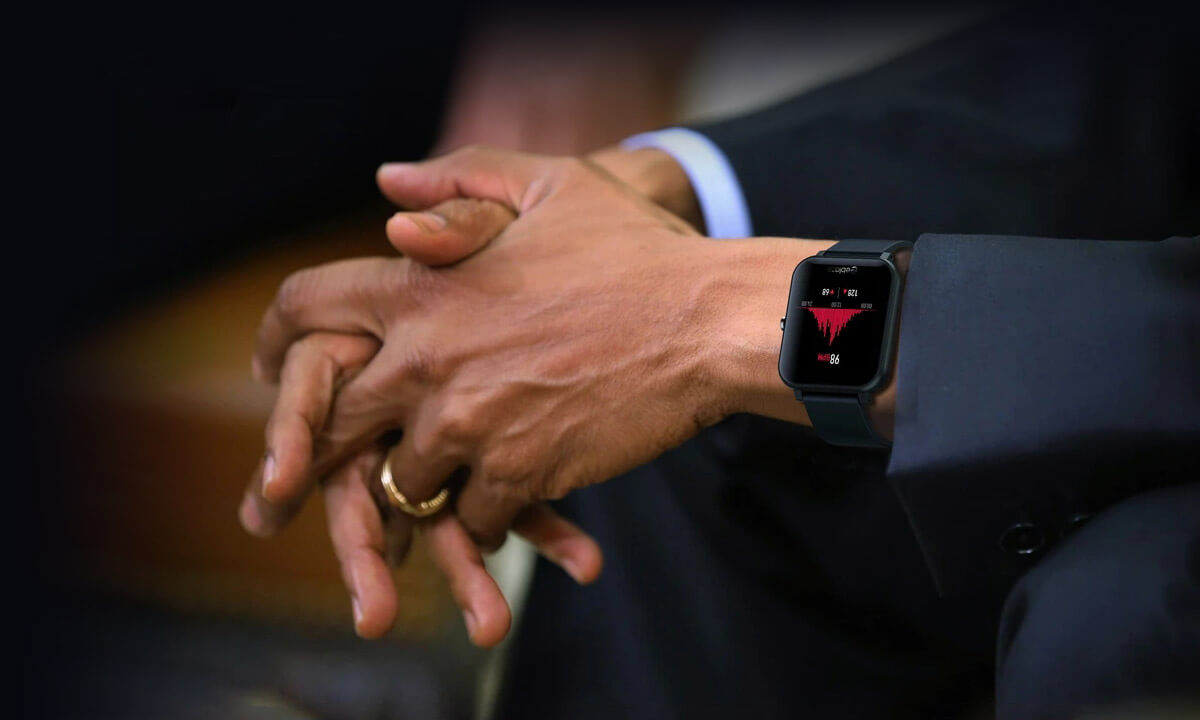 8 Mainstream Exercise Modes
Zeblaze GTS supports 8 mainstream exercise modes, which accurately track your sports activities. Multiple professional sensors record physical data in full and perform scientific analysis on them to enhance your exercise capacity.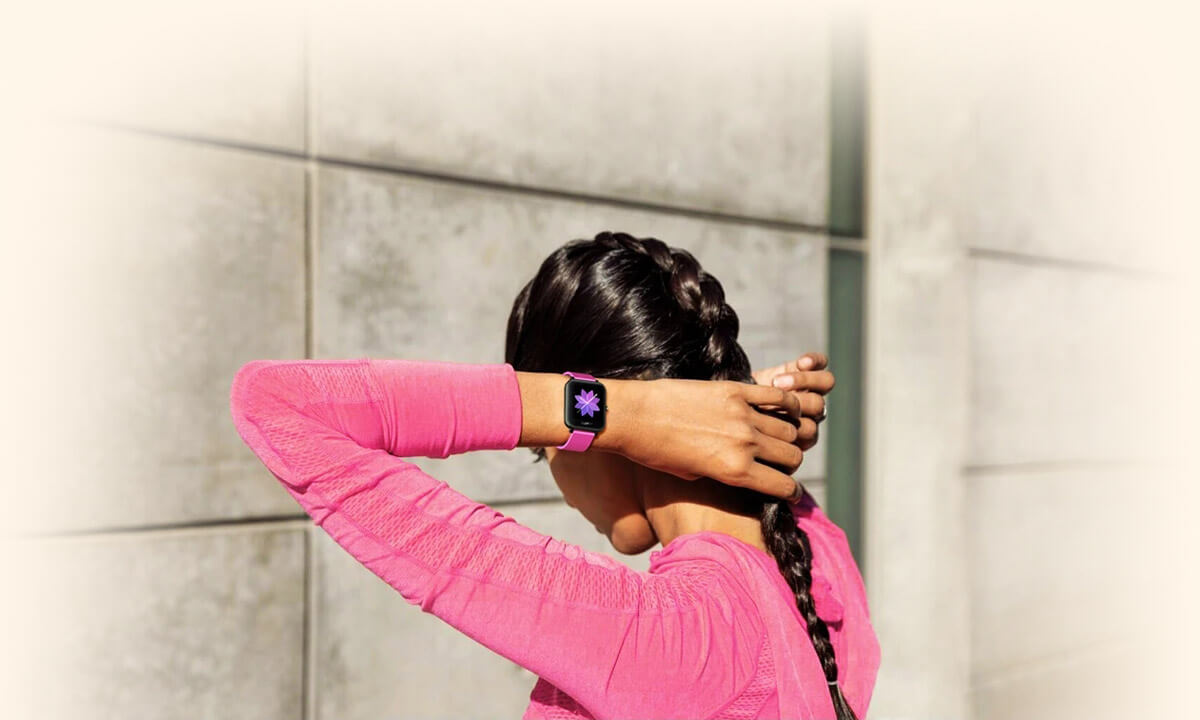 Zeblaze GTS will automatically monitor your sleep when you are sleeping at night. It will measure your total sleep, light sleep, deep sleep, and awake time to analyze your sleep patterns.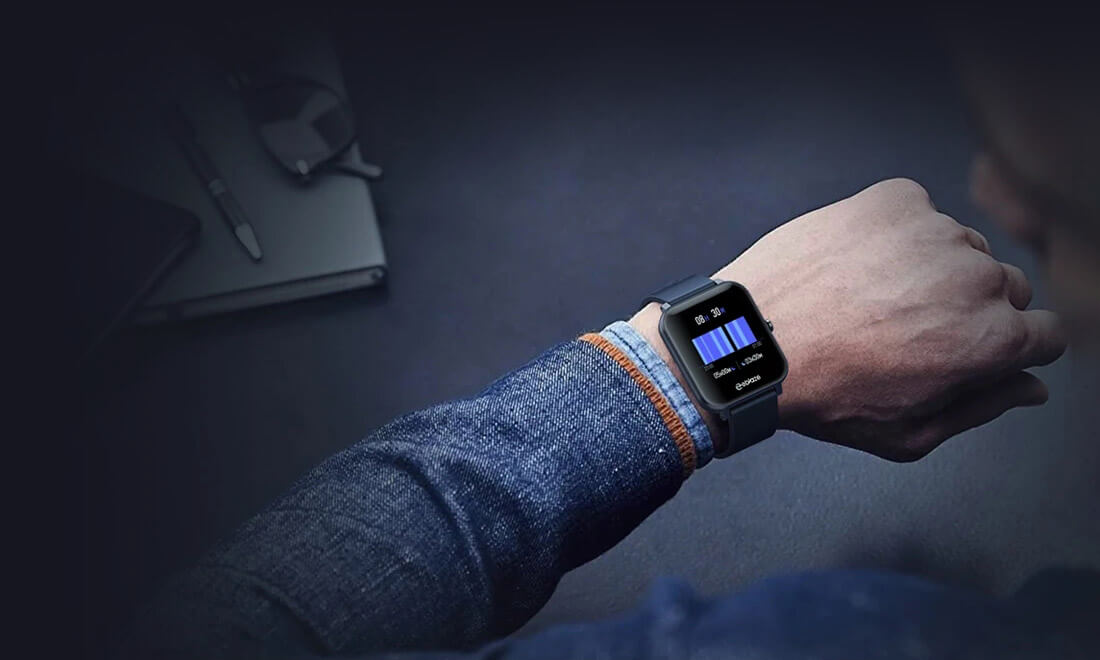 No Reminders Will Be Missed
Incoming Calls, SMS, App Notifications...
Receive notifications for incoming calls, emails, messages, and other smartphone applications right on your wrist to keep you informed while working-out, without having to pull out your phone. You can also set vibration alarms to wake you up or remind you about your schedule.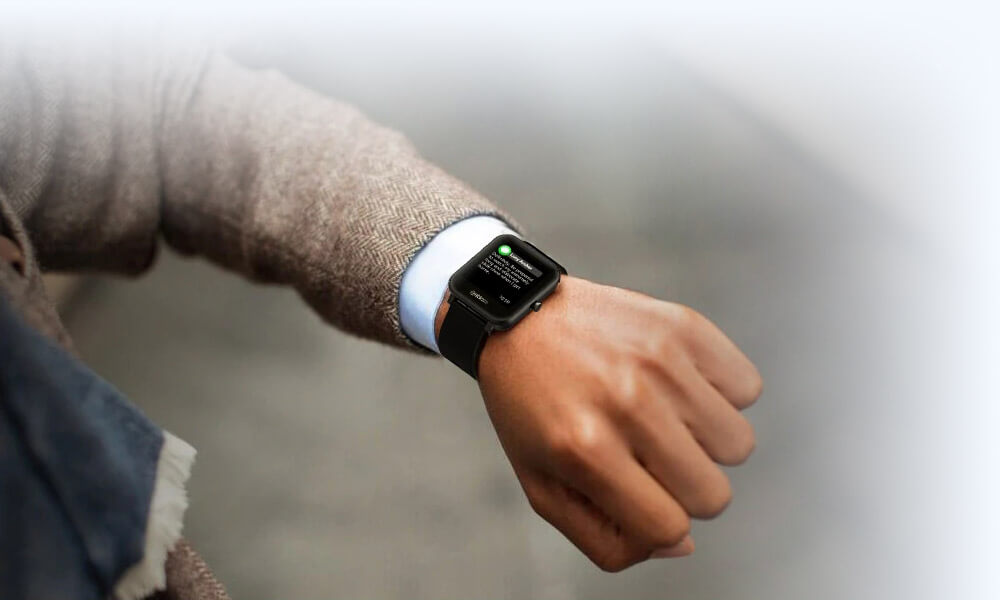 Zeblaze GTS supported language list:
English, Russian, Portuguese, German, Spanish, French, Italian, Japanese, Korean, Ukrainian, Arabic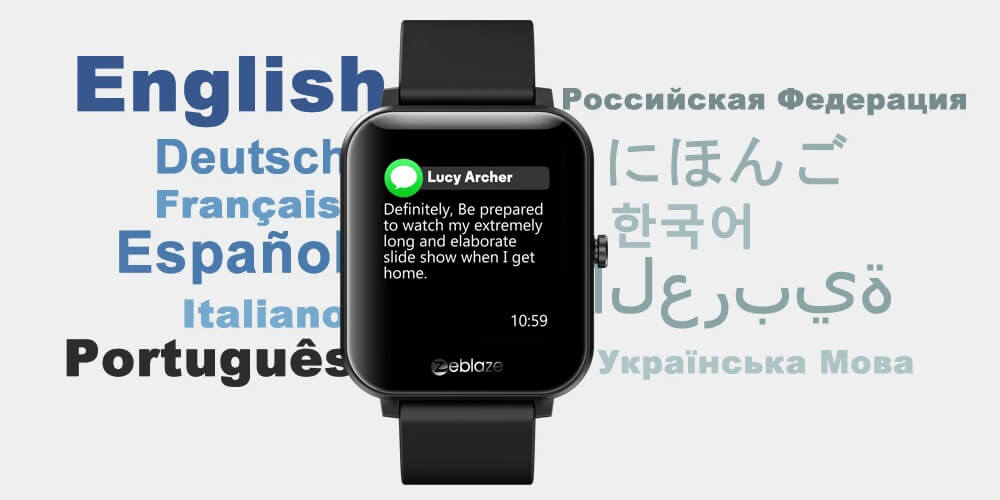 Happy Sports Constantly
Recording Every Change of You
We never forget updating products to improve the use experience. "Da Fit" can now record your heart rate steps and sleeping data more precisely. Every stride made in your health will be on your wrist. Every time you raise the wrist, smile at Zeblaze GTS.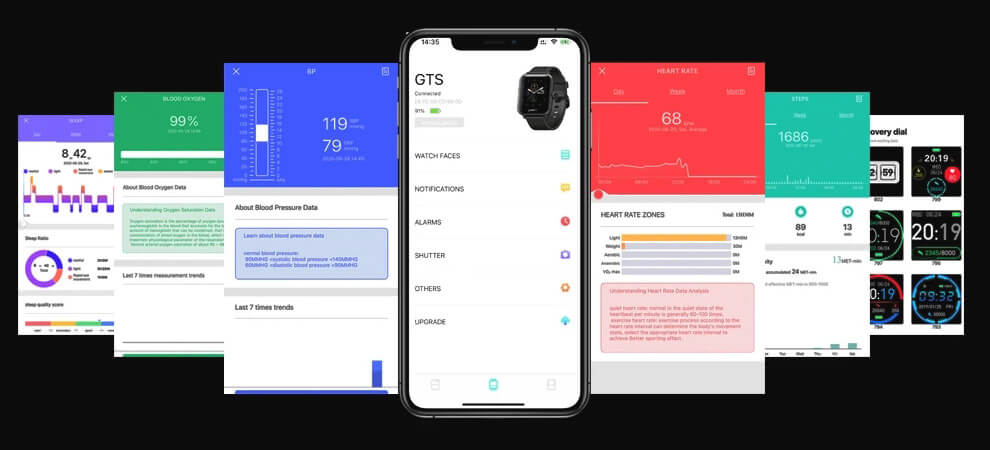 Compatibility: iOS 9.0 or above and Android 4.4 or above.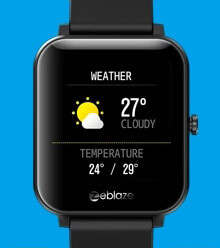 Weather Forecast
Check the weather in the coming three days.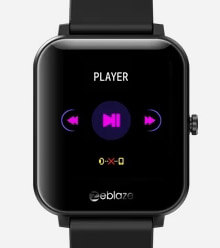 Music Control
Remote control of music without taking out the phone.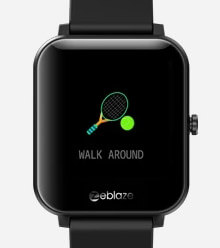 Sedentary Reminders
Now get up and move!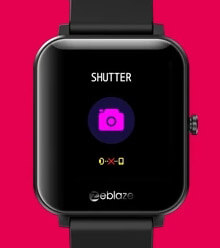 Camera Control
You can remotely control your phone's camera.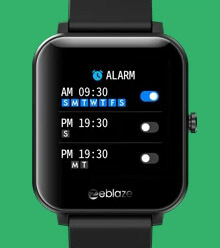 Alarm Clock
Always wake up on time.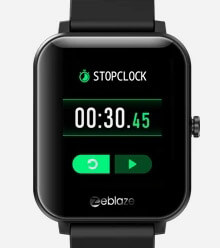 CountDown & Stopwatch
Everything needs to be accurate.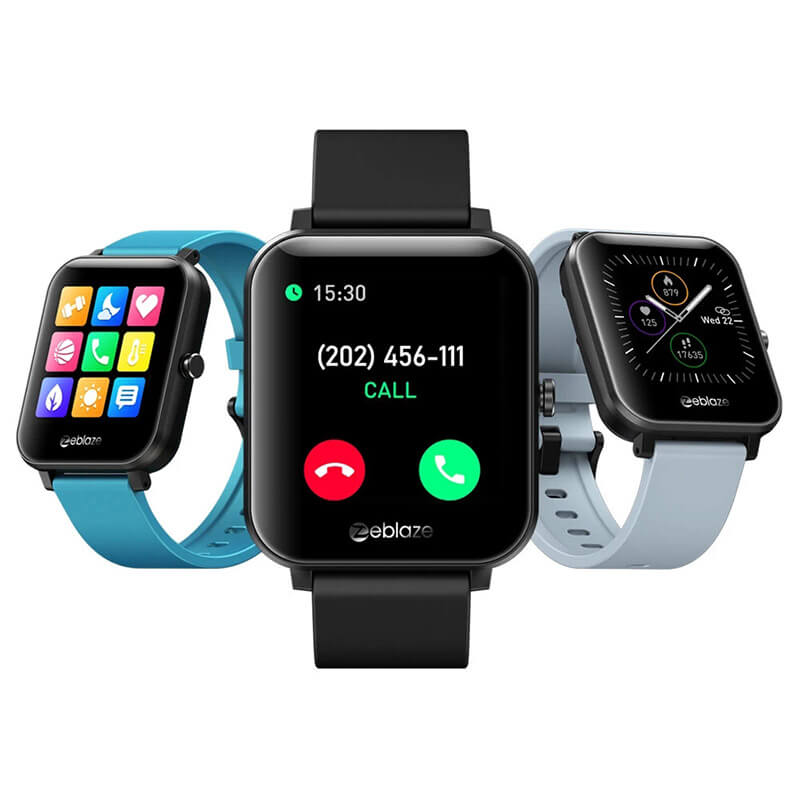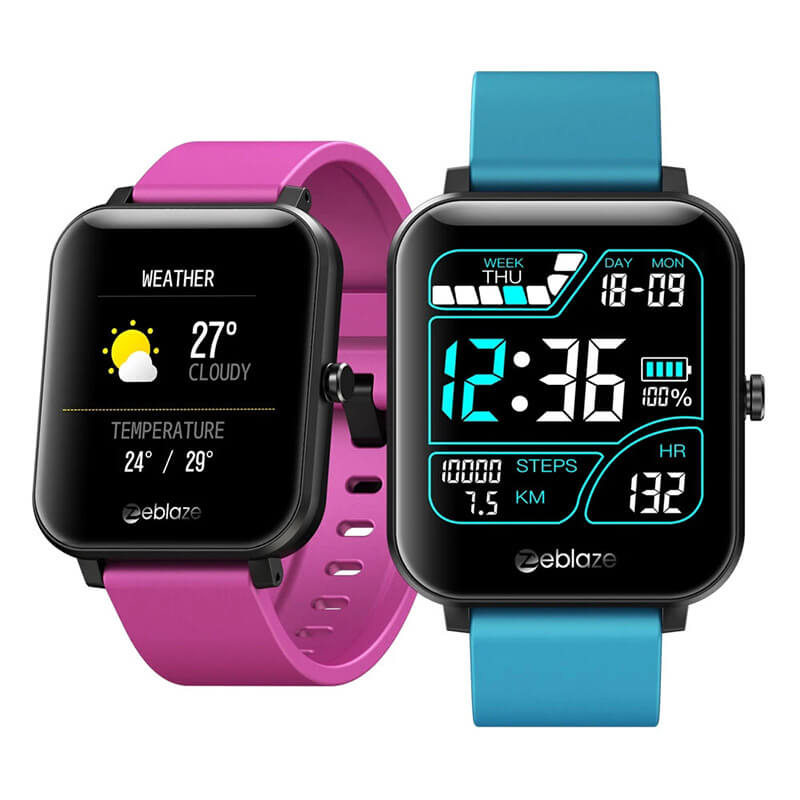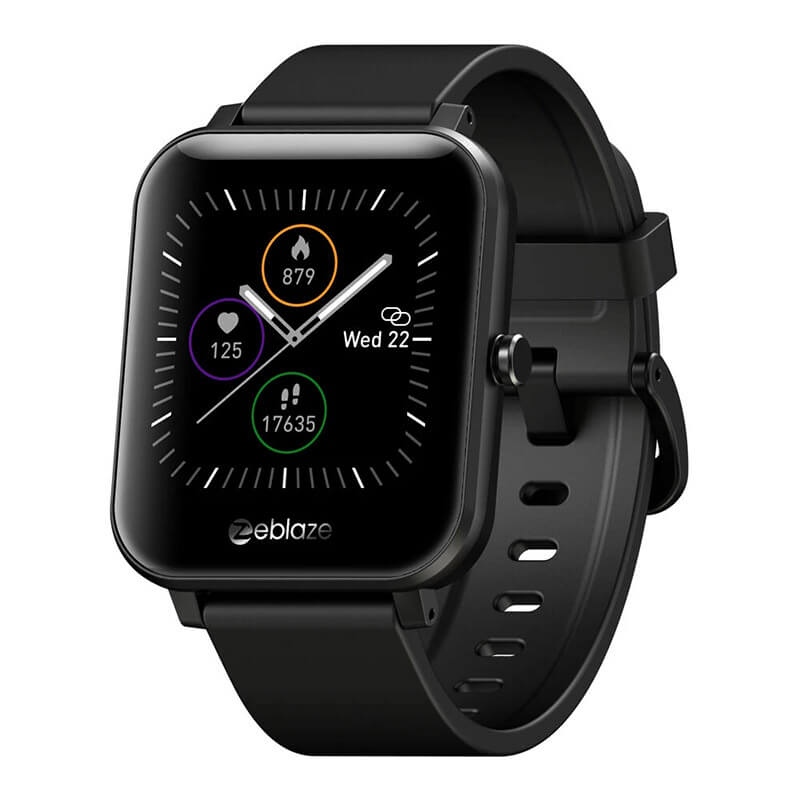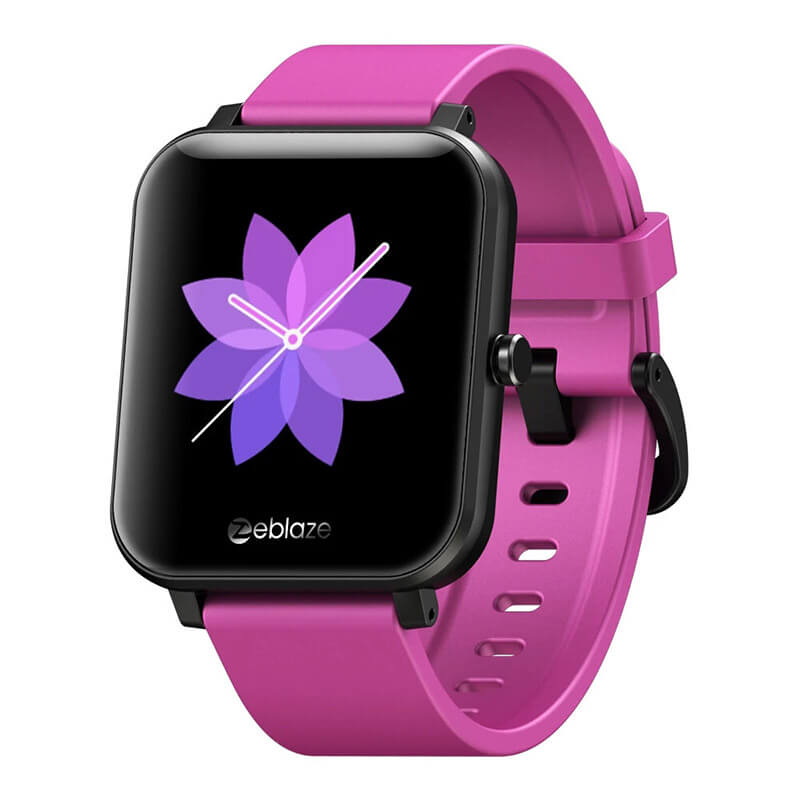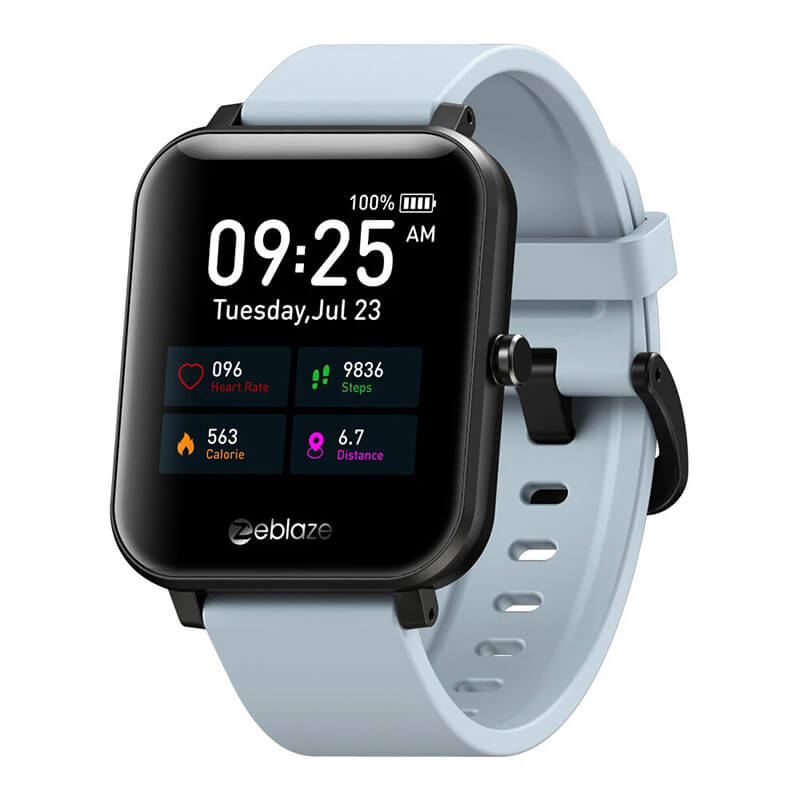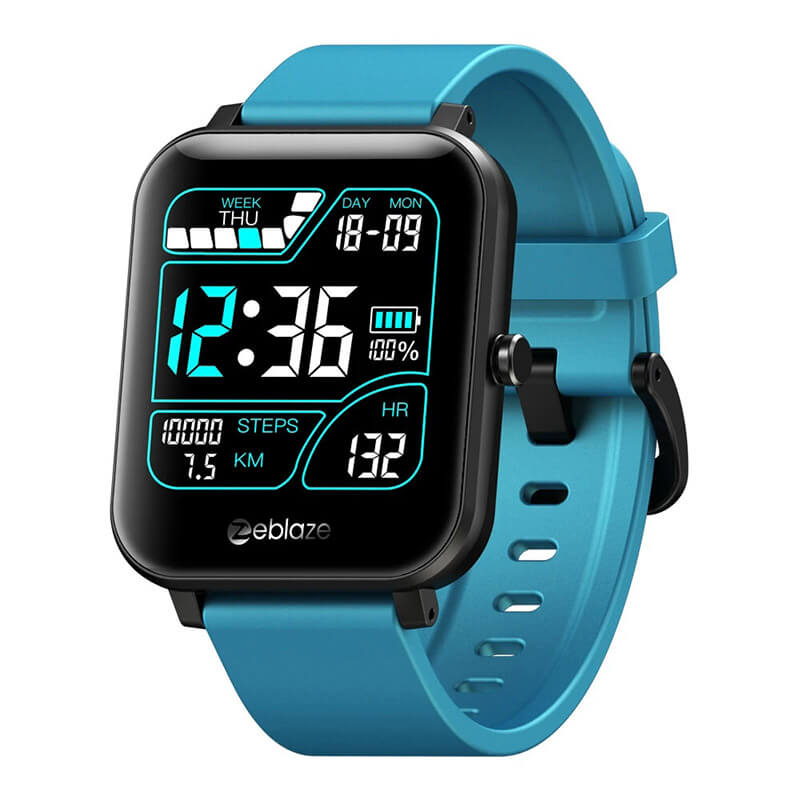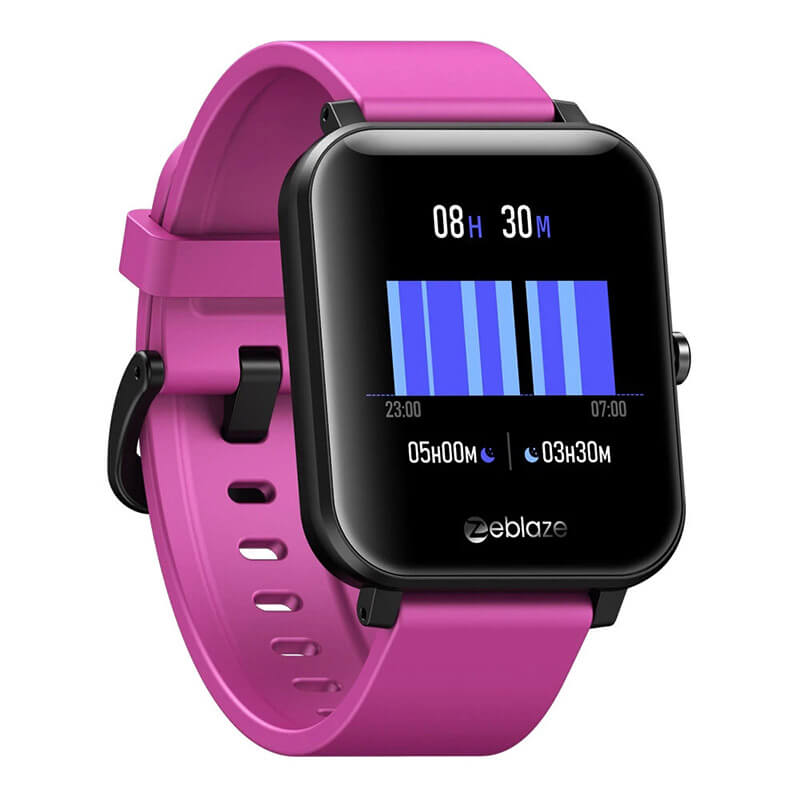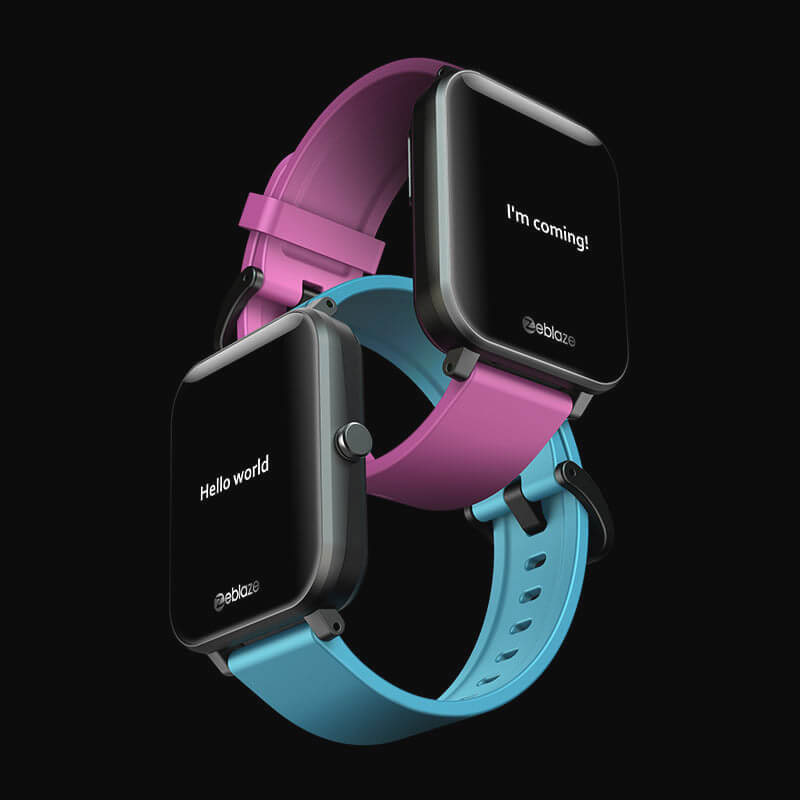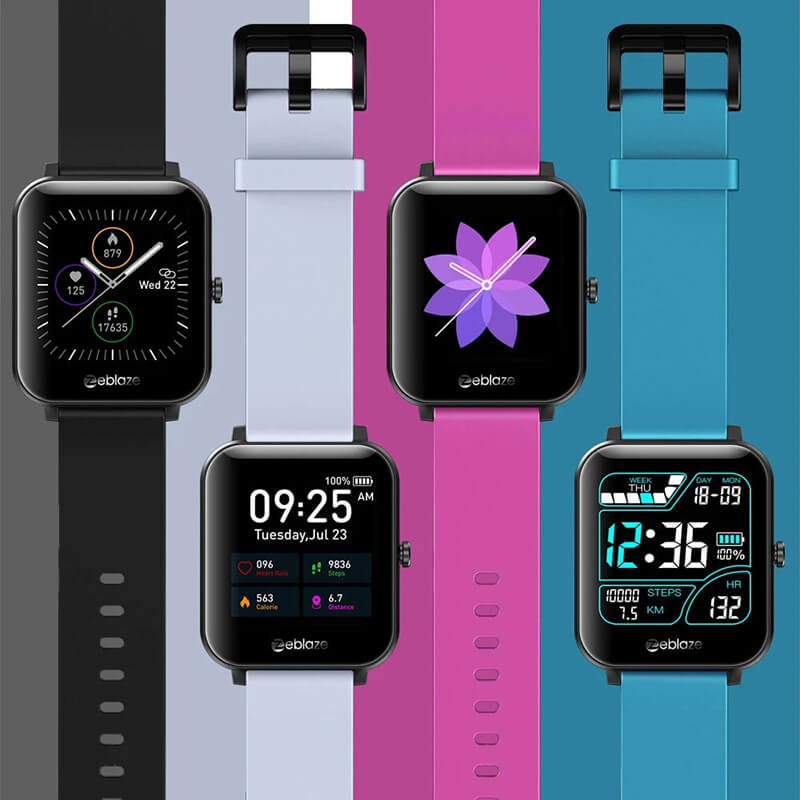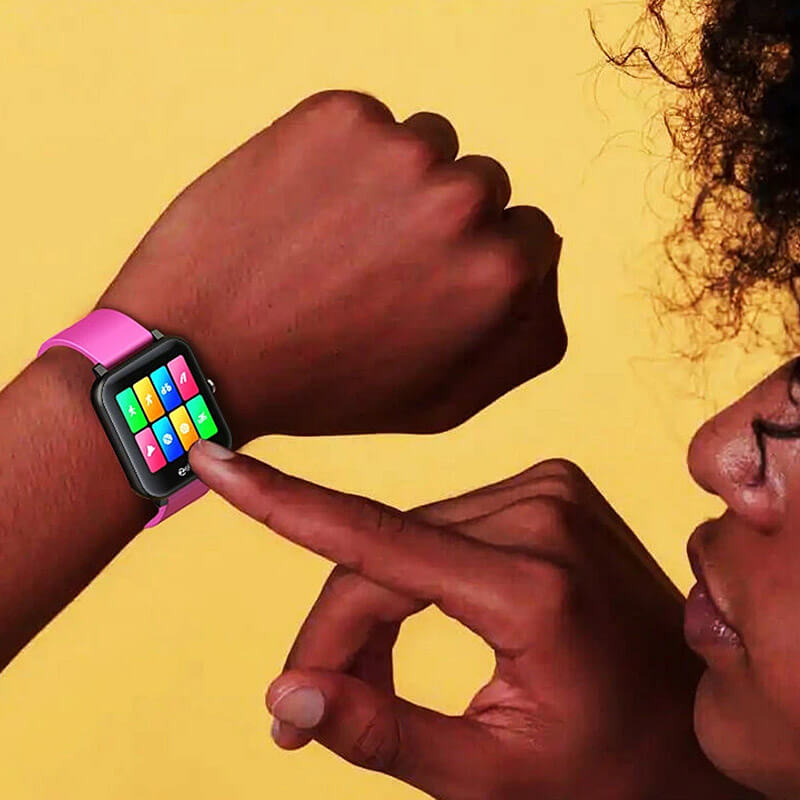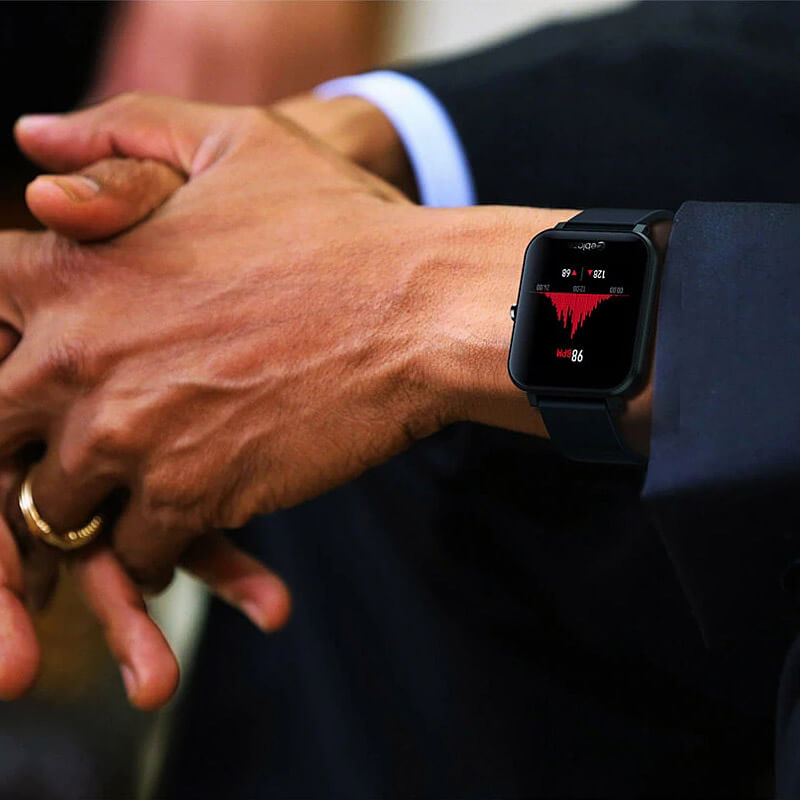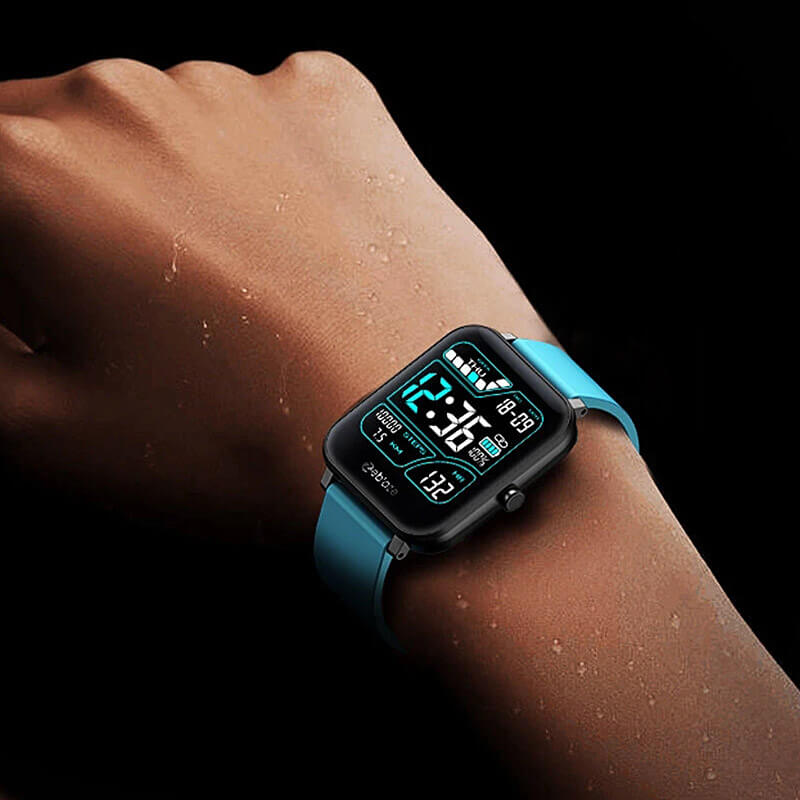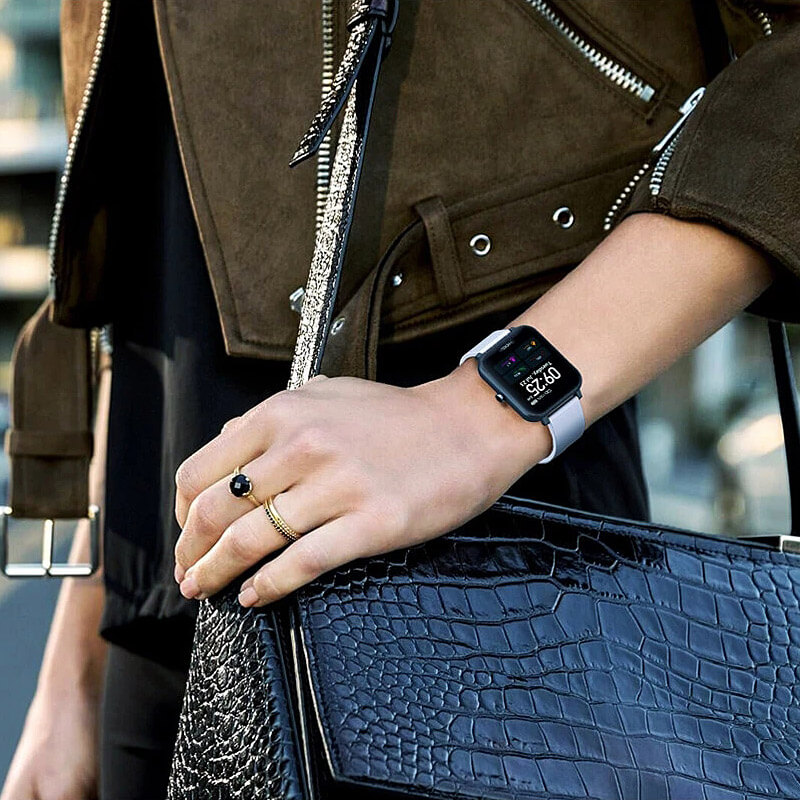 Specification
Color
Black, Grey, Purple, Blue
Bluetooth Version
Bluetooth 4.0
Compatible OS
Android 4.4 or iOS 9.0 and above
Operating Mode
Full Touch
Language
English, Russian, Portuguese, German, Spanish, French, Italian, Japanese, Korean, Ukrainian, Arabic
Technical Parameters
Sensors
Heart-rate Sensor, Proximity Sensor, Accelerometer
Screen
Size: 1.3 inch
Resolution: 240*240 pixels
Type: IPS Color Touch Screen
Battery
Battery Capacity: 240 mAh
Charging Time: 1.5 hours
Battery Life
10 days (Basic watch mode)
7 days (Daily use mode)
220 min (Buletooth call mode)
Working temperature
-20°С +45°С
Special Features
Heart Rate Monitor
Support
Waterproof
IP67 waterproof
Call or Message Reminder
Support
Reject the phone call
Support
Real-time Weather
Support
Sedentary reminder
Support
Multi-sport Modes
Support
Multi-watch Faces
Support
Camera remote control
Support
Appearance & Details
Main body size
43*37*11 mm
Strap Type
Silicone and skin-friendly TPU
Packages contents
Packages contents
1 x Zeblaze GTS Smartwatch
1 x User Manual