ZEBLAZE BEYOND 2
Refresh Your Wrist
Ultra HD AMOLED Display
|
Aviation Aluminum Body
Accurate Built-in GPS
|
24h Health Management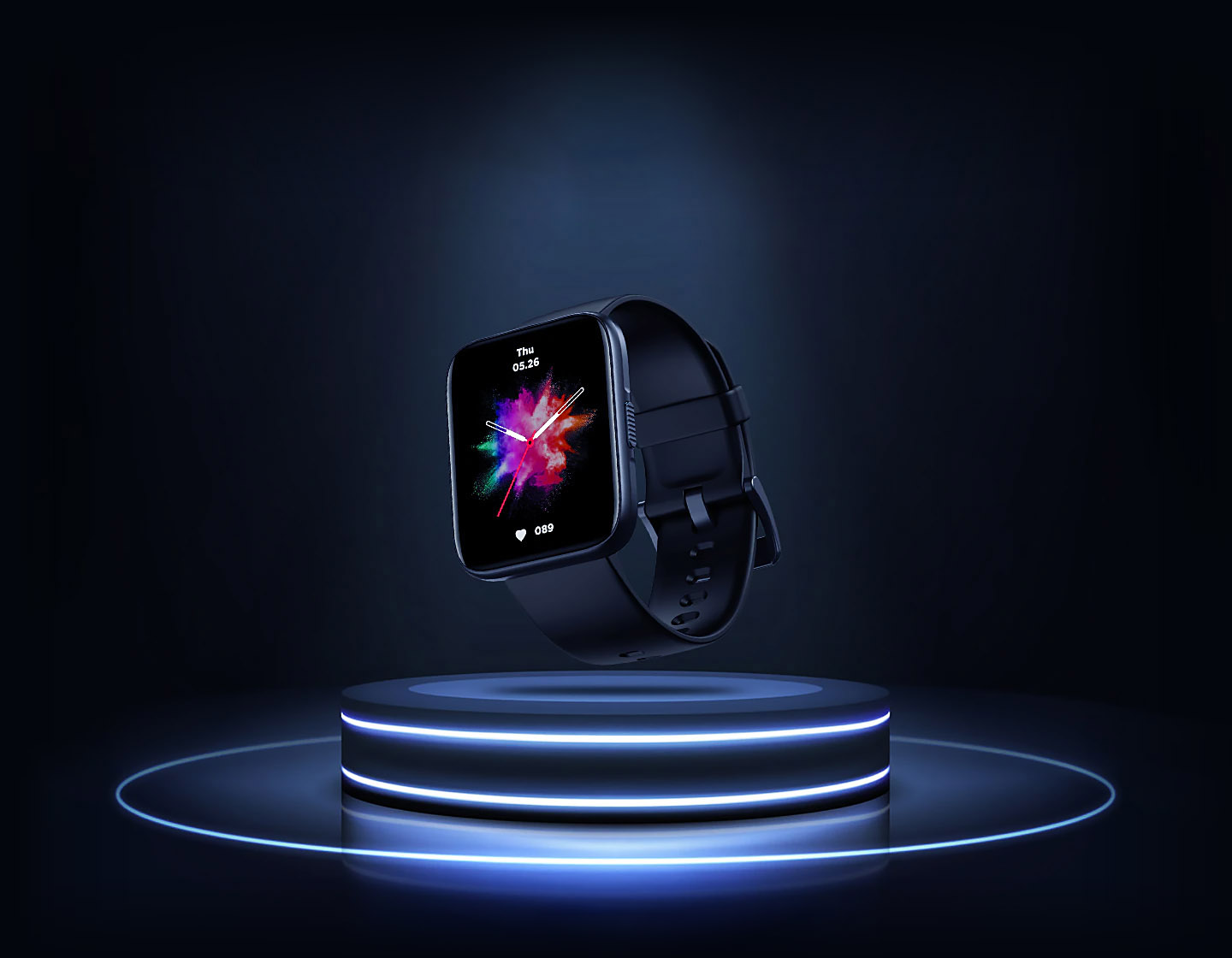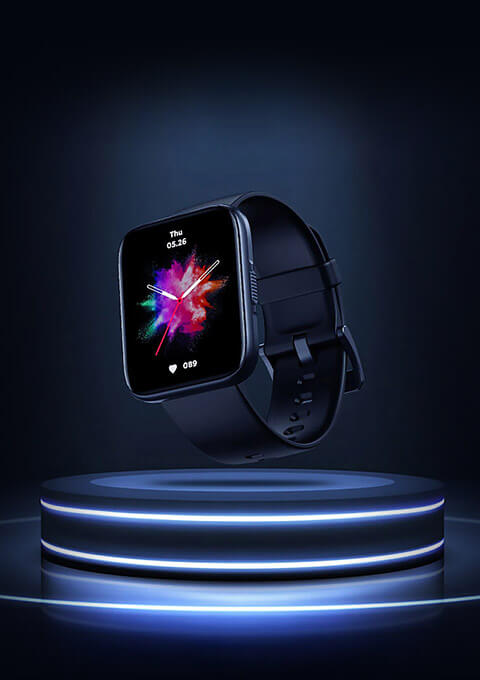 Ultra HD AMOLED Display Coming® Gorilla® Glass
1.78" 390*450 pixels, 341 PPI 3D Curved Bezel-less Design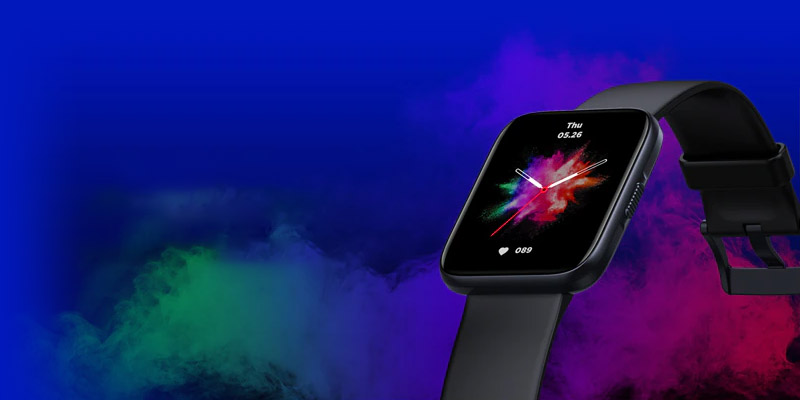 Light & Thin Aviation Aluminum Body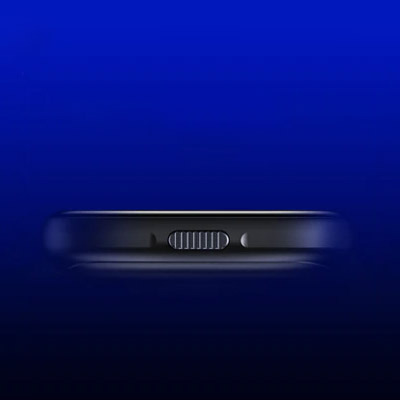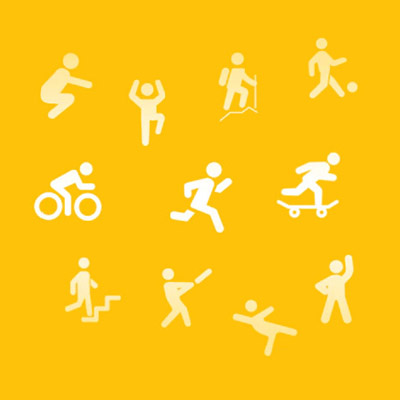 Accurate Built-in GPS
GPS/GLONASS/GALILEO/BEIDOU
Built-in Multiple Sports Modes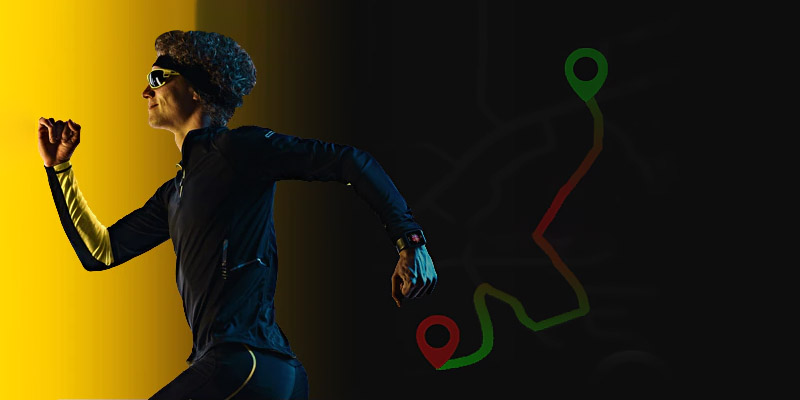 24H Health Management
SpO2 Level Measurement, Continuous Heart Rate, Sleep Score and Analysis, Women Health and Breath Training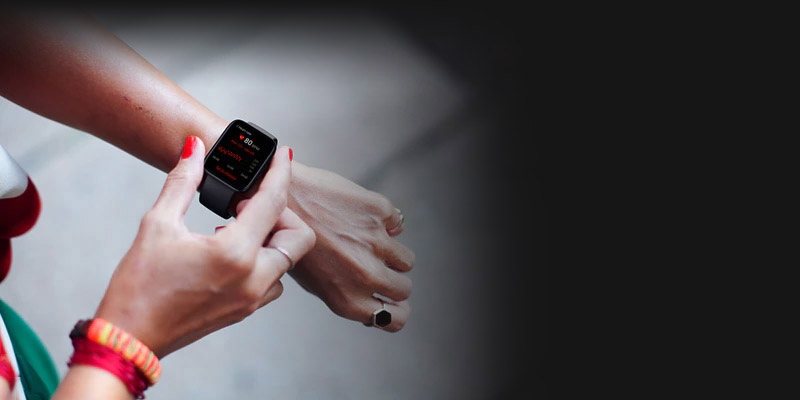 New OHR Fusion Technology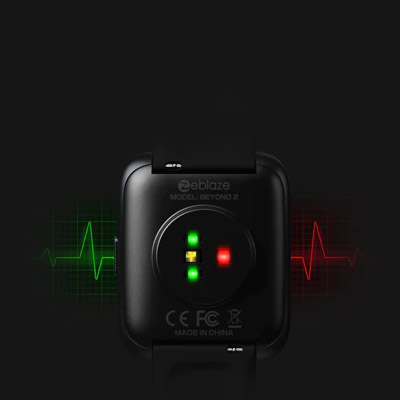 200+ Personalized Watch Faces
Style it up with more customizations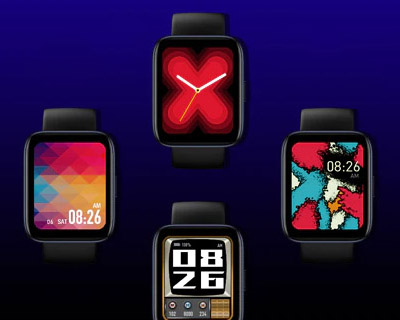 Lightweight. Playful. Classy.
Made for the Active Lifestyle
The super-sleek watch body is made from lightweight yet durable aircraft-grade aluminum alloy and weighs only 42.4g. At the same time, the ocean-like curved glass screen assimilates into the bezel-less design for total immersion into your display. Stylish straps can match outfits from your suit to your workout gear to make you stand out in style.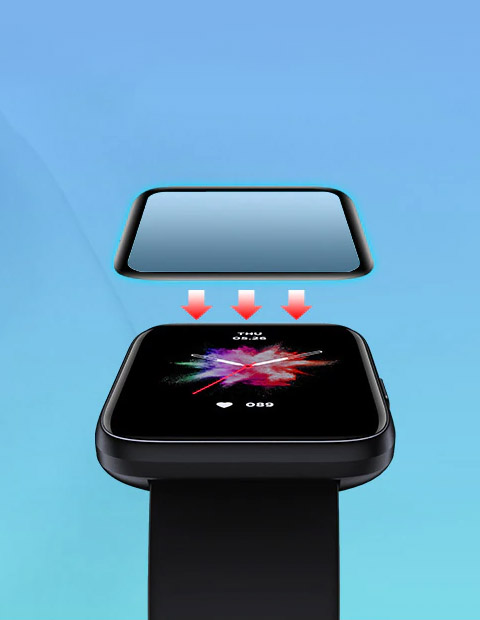 Corning® Gorilla® Glass
Tough, scratch-resistant, superior quality - We chose it for the lens so your watch can be ready for anything.
Aviation Aluminum Body
The case is made of aircraft aluminum, with its unique corrosion and scratch-resistant properties.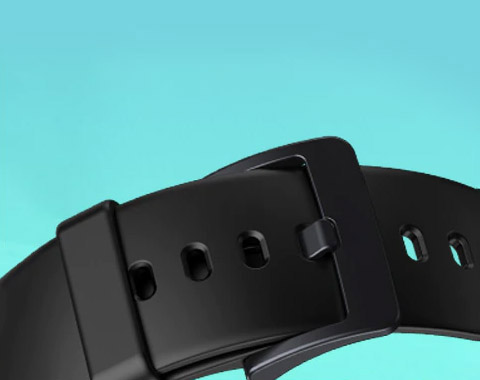 Fluororubber Strap
Dirt-resistant and easy to clean. Long-lasting and exquisite, non-sticky to your skin when you sweat.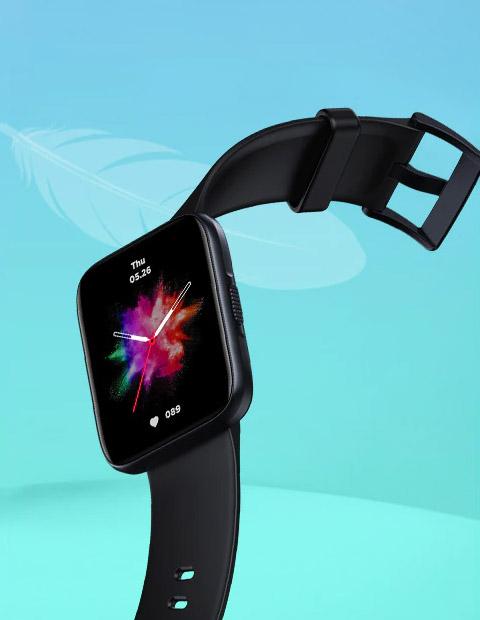 Light as 42.4g of Feathers
The design of Zeblaze Beyond 2 is slender and ultra-thin for maximum comfort and no fuss.
Striking AMOLED Display
Confidence that's Ready to Wear
Zeblaze Beyond 2 features an AMOLED screen that rivals the best displays in the world. The 341 PPI pixel density makes the display clear, exquisite, and true-to-life, with vivid colors ensuring smooth readability.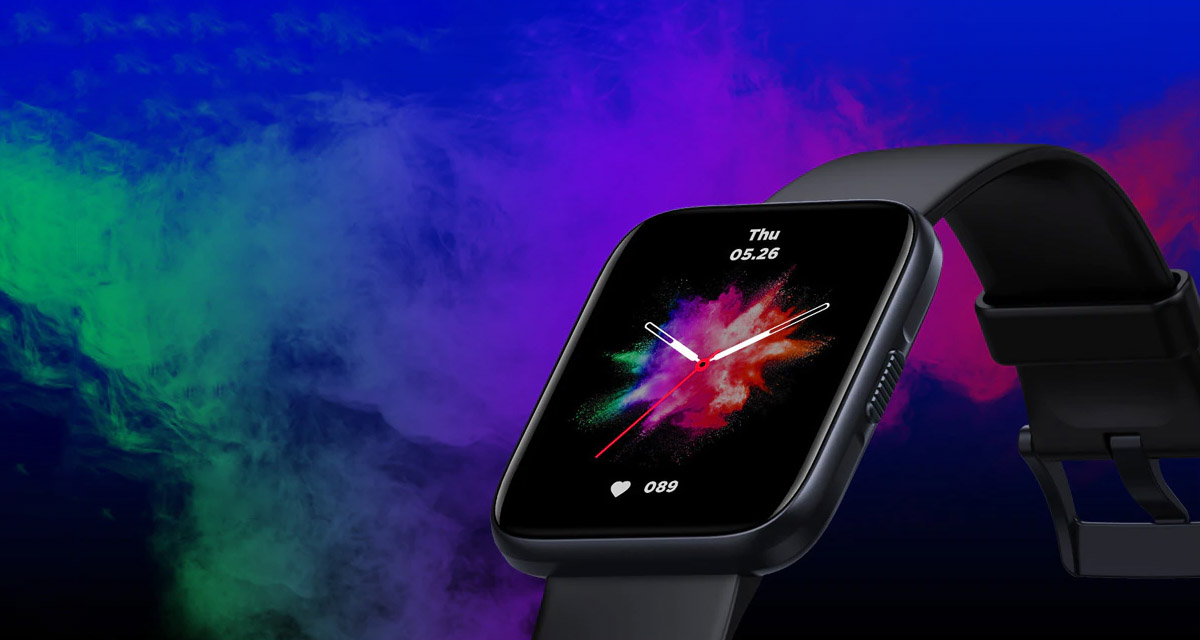 AMOLED
AMOLED display
1.78"
Screen Size
390x450
Pixels
341
PPI
200+ Personalized Watch Faces
Stylish on the Wrist
Match your mood, outfit, and occasion with a wide selection of more than 200+ stylish watch faces with an always-on matching display.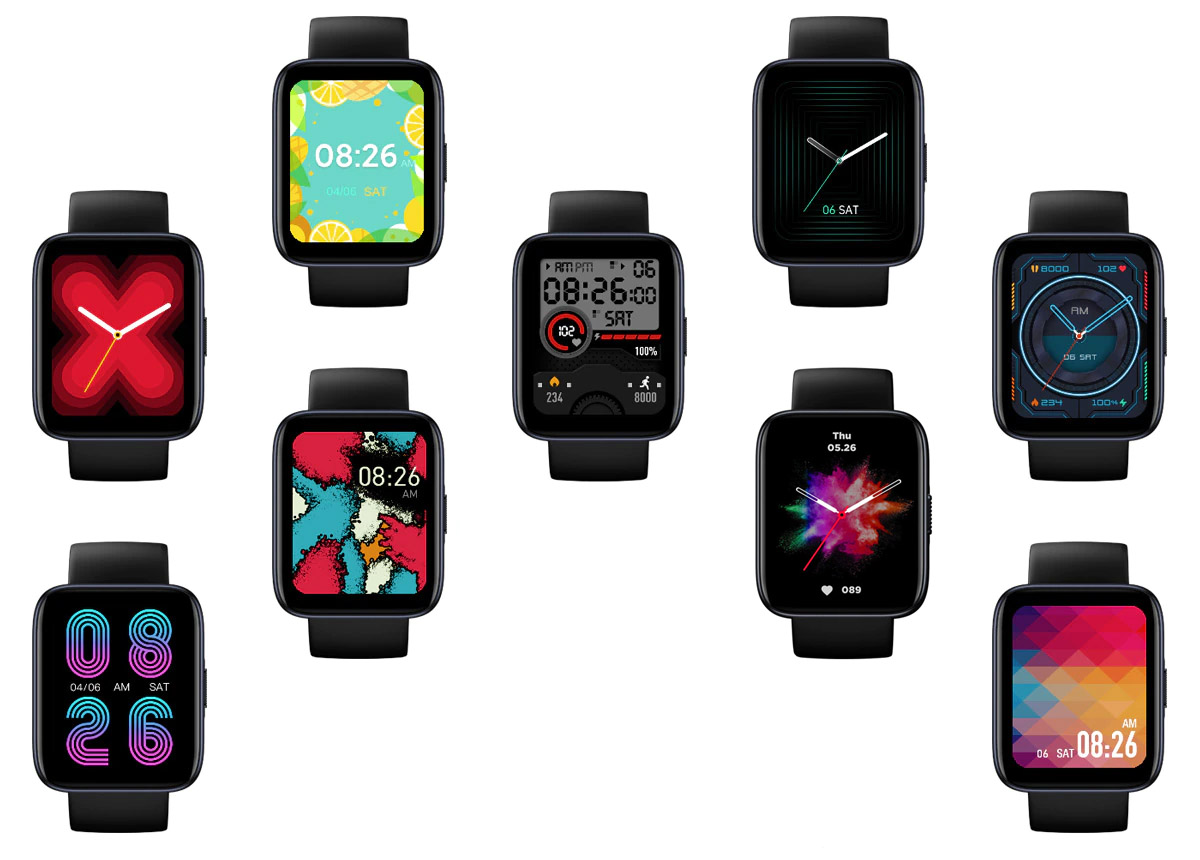 Always-on Display
Keep your watch looking stunning and check the time anytime with stylish Always-on Displays.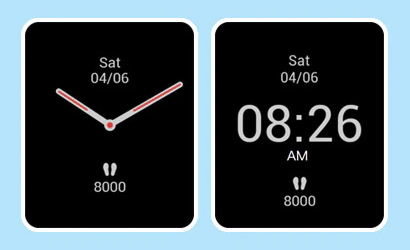 Customize Watch Faces
Customize your watch faces with images of your choice or even your own personal picture.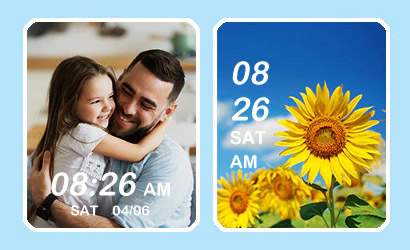 Accurate Built in-GPS
Work Out Wherever
The new antenna design allows you to track every stride with improved accuracy wherever you run.
Pace
See your running speed.
Distance
See how far you've run.
Time
See how long you've been running.
Calorie
See how many calories you burn.
Heart Rate Zone
V02 Max | Anaerobic | Aerobic Intensive | Light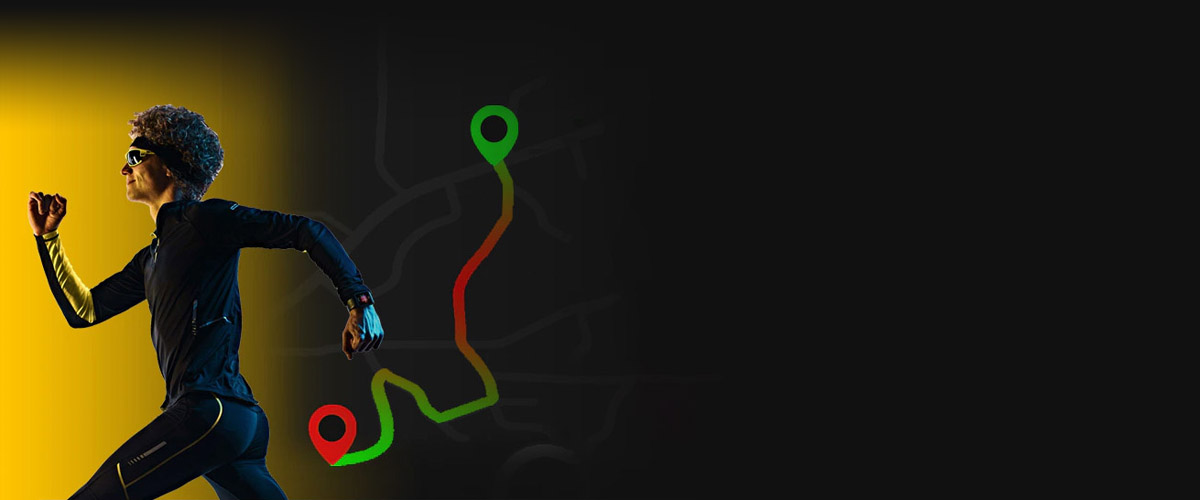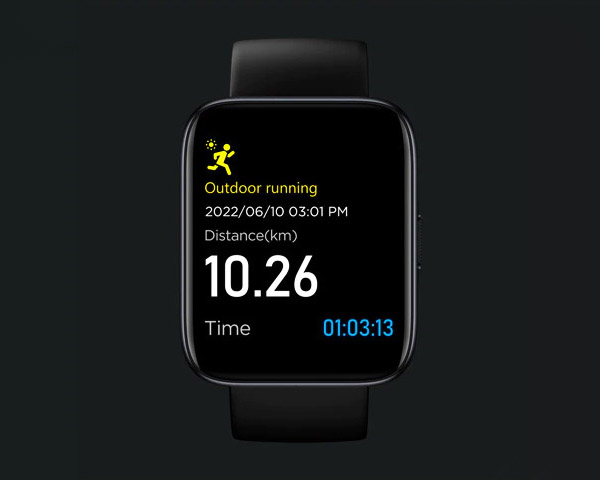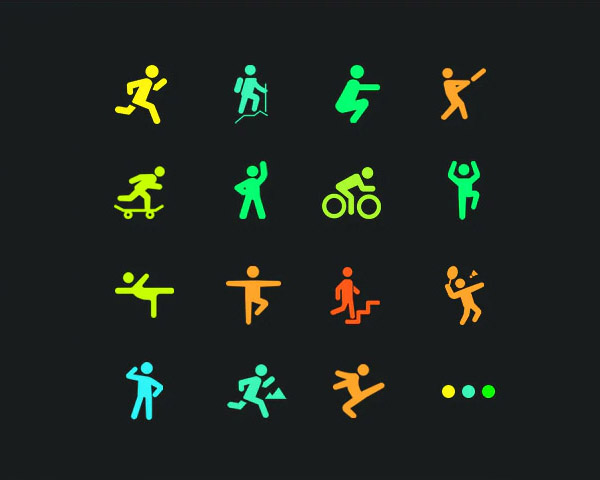 New OHR Fusion Technology
Get Strong, Stay Healthy
4 LEDs across a range of wavelengths for deeper light penetration and 3 light detectors to pick up the light returning through your vessels - it's more than accurate - this is precision.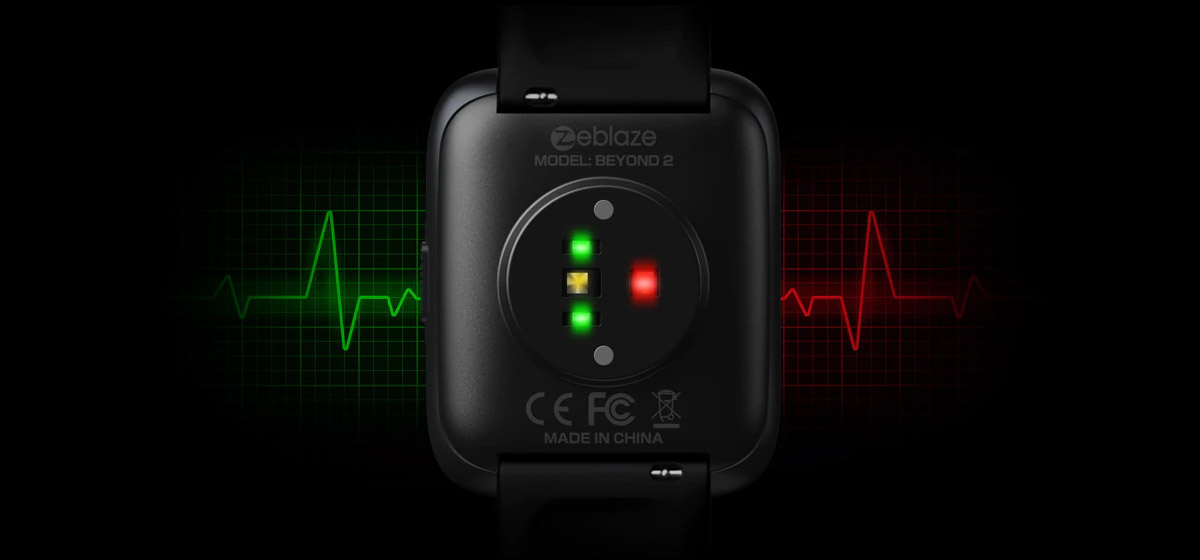 Optimized Heart Rate
Your heart never lies, so why monitor your heart rate? Zeblaze has always been trusted by its users - now it's your turn. We'll track your beats every minute with unparalleled accuracy.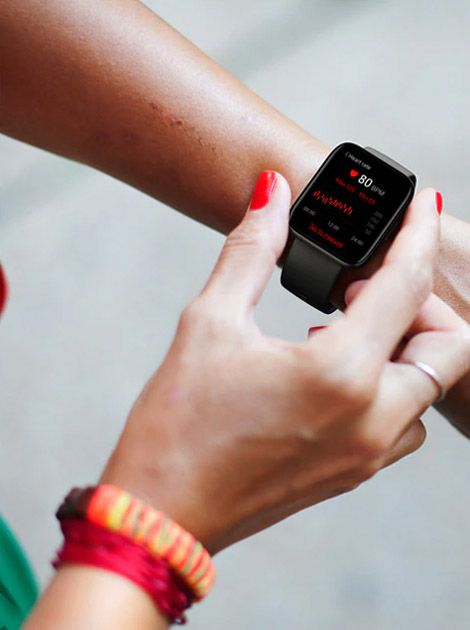 Women Health
The Zeblaze Beyond 2 can help you record your menstrual and ovulation periods and alert you before they arrive so that you can plan and avoid disruptions.

* Set female users visible in the APP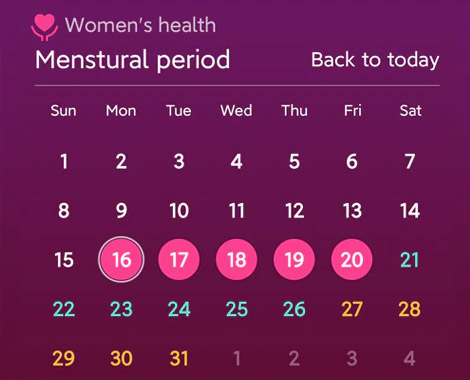 Take a Breath
Guided breathing exercises to help relax your mind, body, and soul.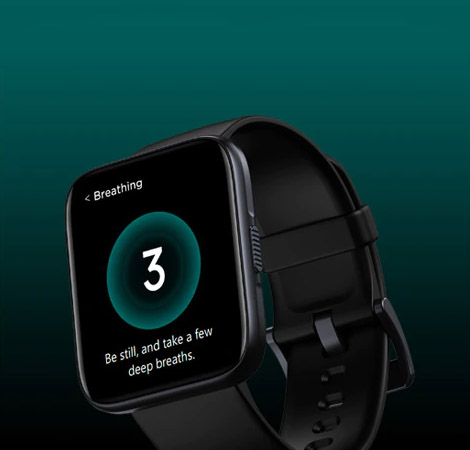 SpO2 Level Measurement
Blood Oxygen Measurement * Blood oxygen saturation (SpO2) level indicates the amount of oxygen in the blood. Get a SpO2 measurement anytime, anywhere for peace of mind.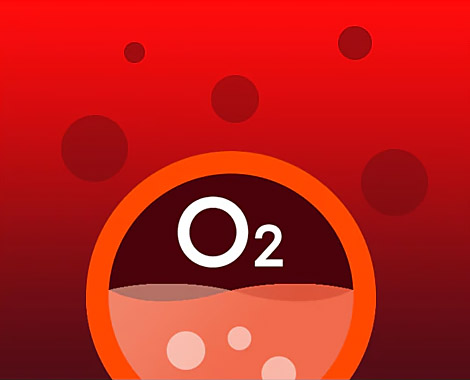 Reach 100% Every Day
Take the stairs, do the chores, dance around - however you decide to move, Zeblaze Beyond 2 will count every effort.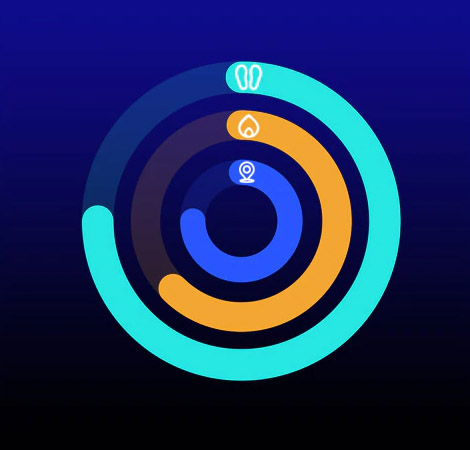 Sleep & Recovery
The Zeblaze Beyond 2 accurately monitors your sleep status, including deep sleep, light sleep, REM, and awake time, and interprets the characteristics to provide you with a sleep quality score and insights for improvement.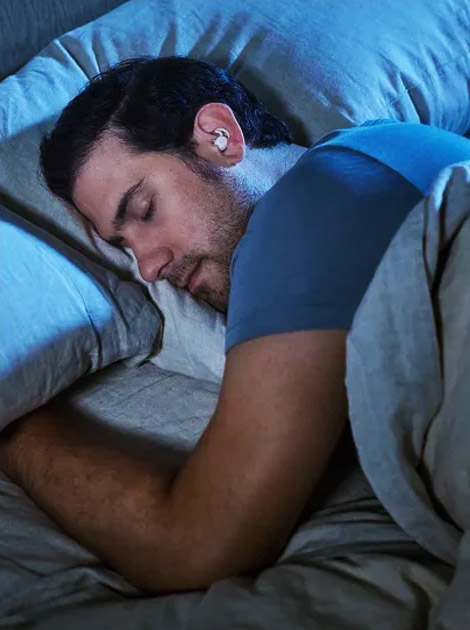 Push Notifications
Stay Connected
Again, never miss an important notification with real-time alerts for incoming calls, text messages, social media, and other app notifications. Check weather and air quality forecasts, and set alarms for your reminders to stay up to date when making plans.

Easily customize quick replies
* Quick Reply is only available on Android devices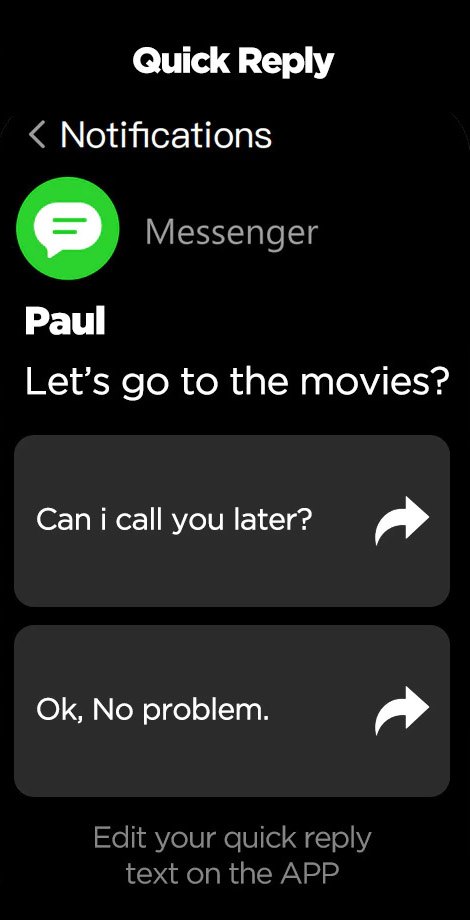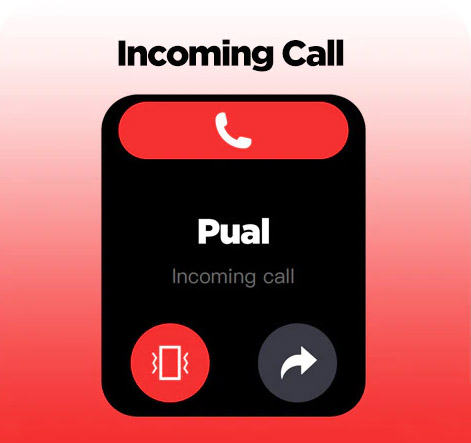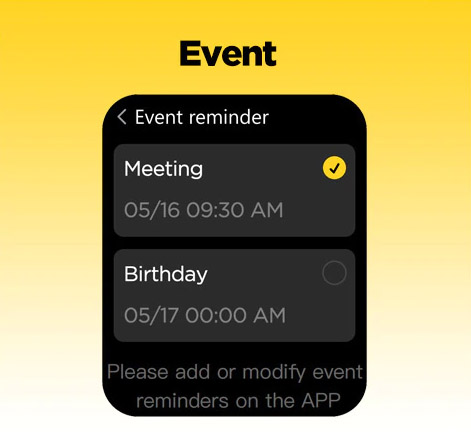 Ultra-Long Battery Life
Go Further Than You've Ever Gone Before
Whether you want to train every day or not, you still need your watch to keep running 24/7. Not a problem - one full charge will give you two weeks of use.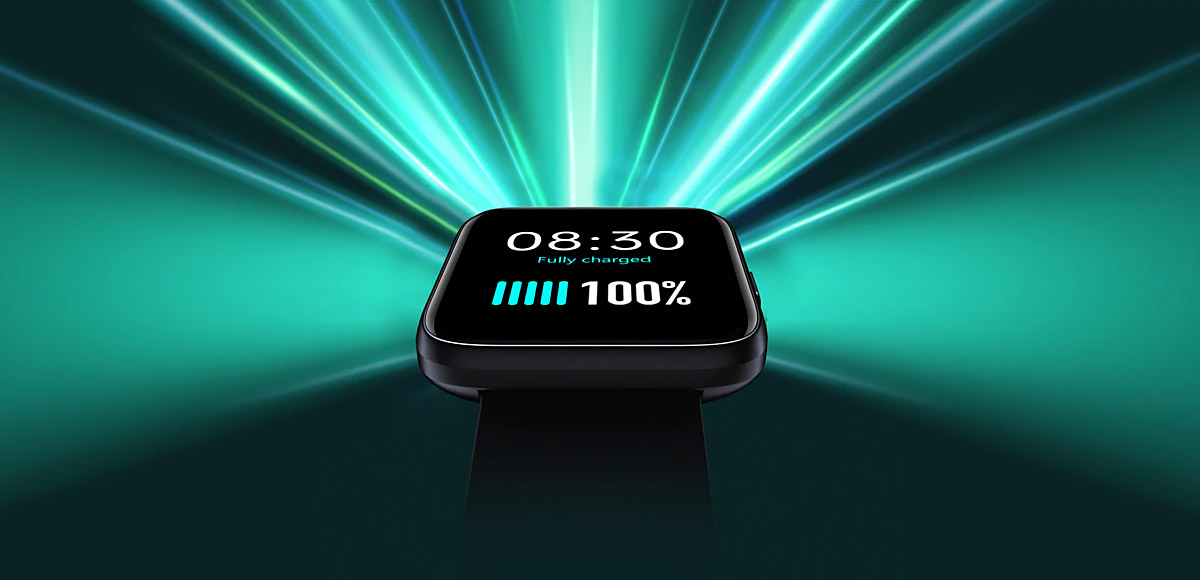 Training time in power-save modes.
Training time with full GPS and HR tracking enabled.
Standby time in power-save mode.
Charging time

The charging base magnetically snaps onto your watch and charges in the time it takes for you to get your gear on.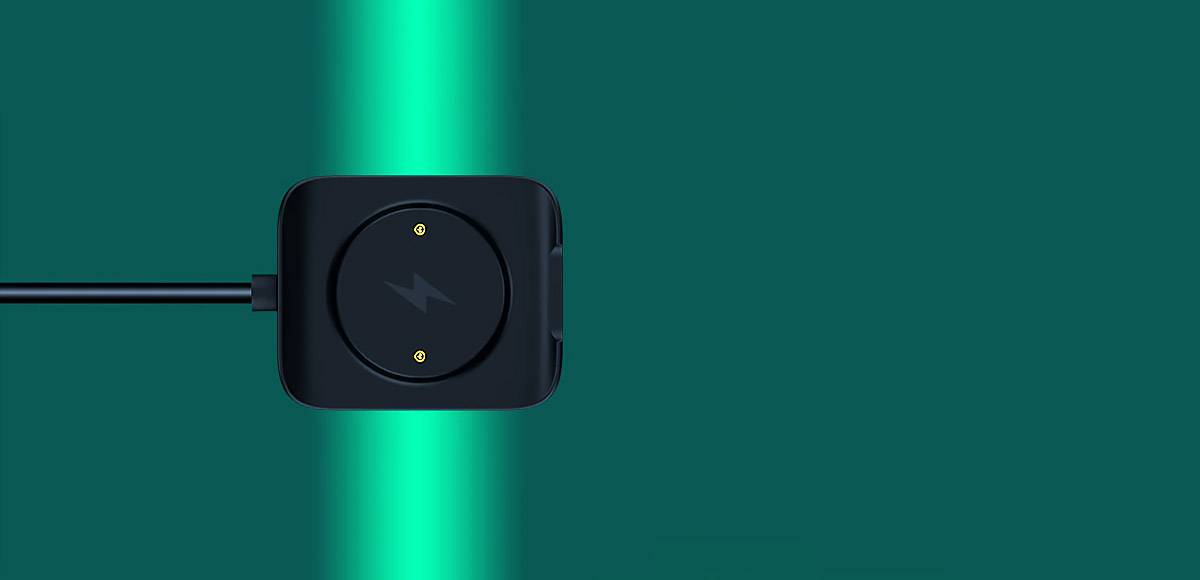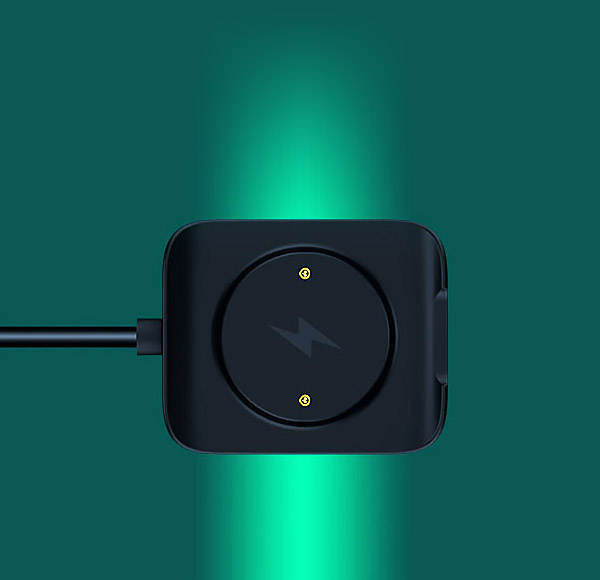 Water Resistance 5 ATM
Escorts You Even Under Water
Whether you want to train every day or not, you still need your watch to keep running 24/7. Not a problem - one full charge will give you two weeks of use.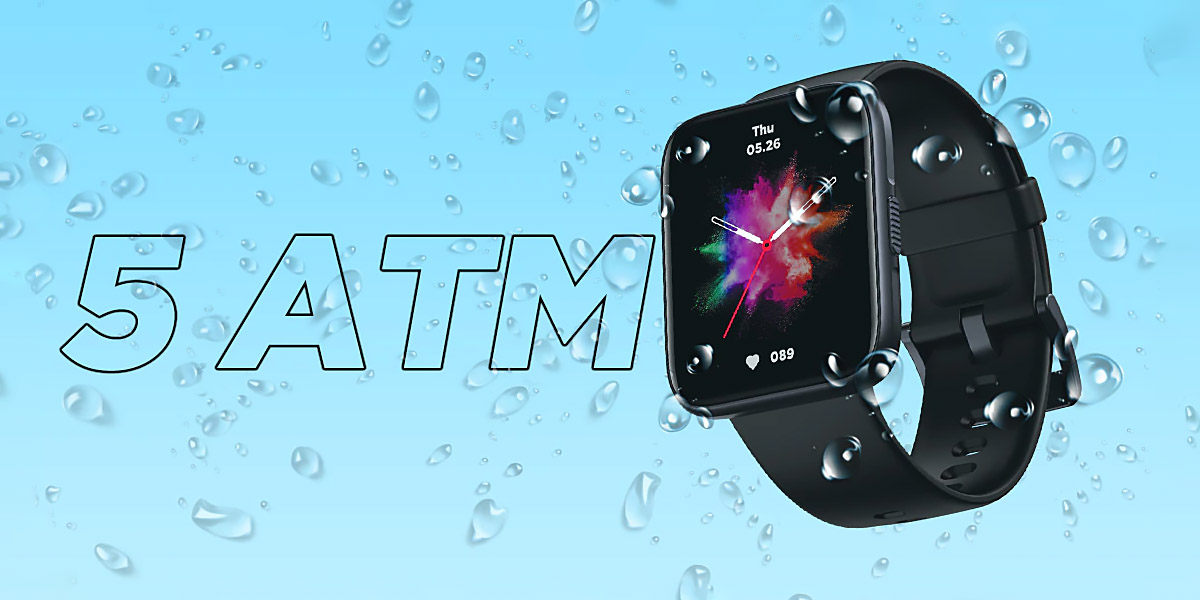 Latest Interactive Experience
Make Everything Easier
Thanks to the intuitive OS, you can easily find what you're looking for among the Zeblaze Beyond 2's applications. Check the weather, sync your mobile phone calendar to the watch, get notifications for received instant messages, and more. Make daily life more convenient with the Zeblaze Beyond 2.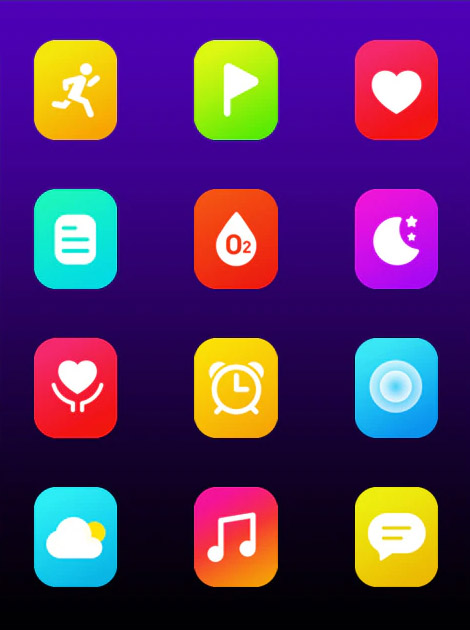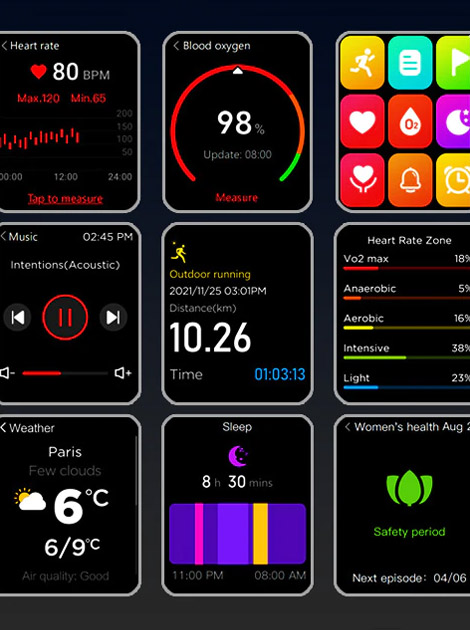 More Than a Watch
Set your goals, plan your workouts and track your progress with all of the data from your body synced automatically.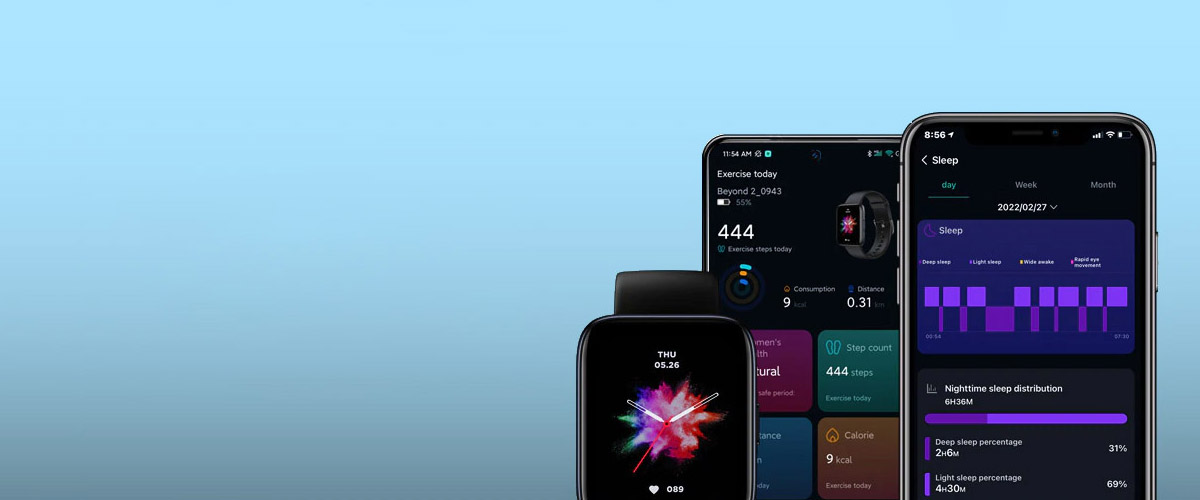 Compatibility: Android 4.4 or iOS 8.2 and above
Pick a Partner
Connect your Zeblaze Beyond 2 with your favorite applications to boost your training.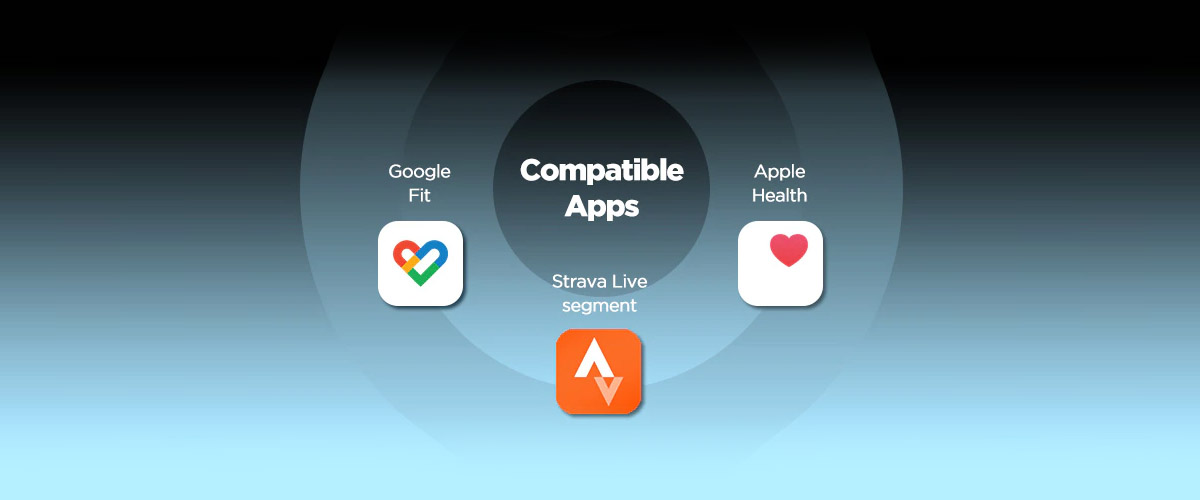 In the Box
Smartwatch (Including Standard Strap)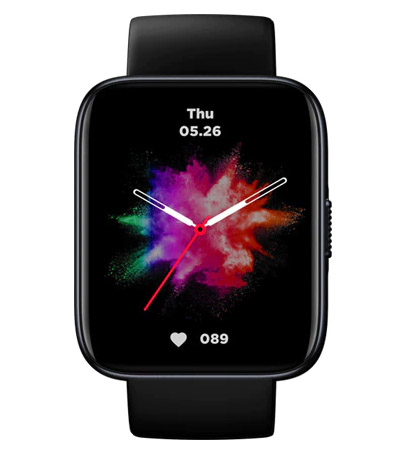 Magnetic Charging Base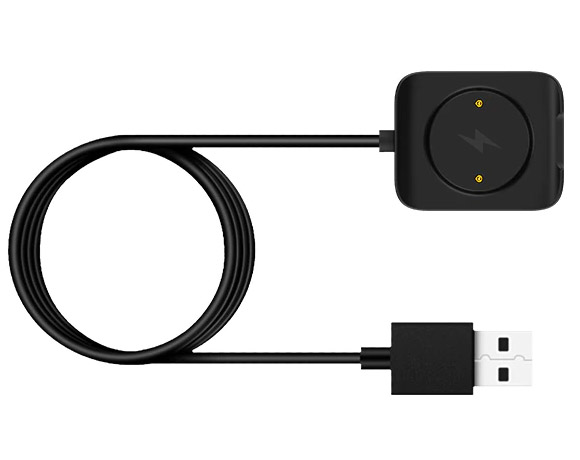 Package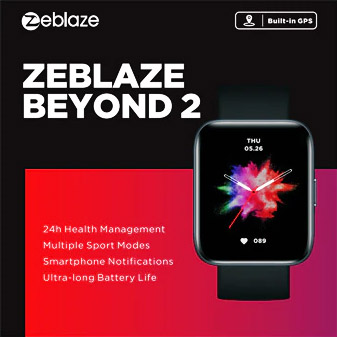 Card Stock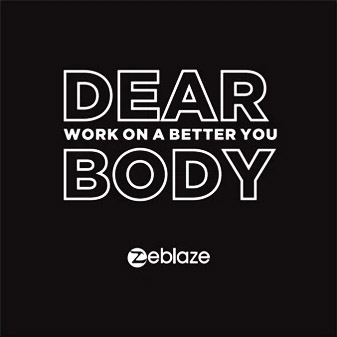 Instruction Manual
Product
Product Type
GPS Smartwatch
Weight
Total weight without wristband
23.8 g
Display
Display resolution
390*450 pixels, 341 PPI, Up to 1,000nit brightness
Glass material
Corning® Gorilla® Glass
Wristbands
Material
Durable and comfortable fluoro rubber strap
Width
22 mm, Compatible with standard 22 mm quick release watch bands
Wrist Circumference
130-220 mm
Sensors
GPS
Integrated GPS, GLONASS, GALILEO, BEIDOU. Sensors Assisted GPS for fast fix times
Health & Movement
Wrist Heart Rate Monitor, Pulse Ox Blood Oxygen Saturation Monitor, Proximity sensor, Accelerometer
Connectivity
Bluetooth version
BLE 5.0
Smartphone Compatability
Android 4.4 or iOS 8.2 and above
Durability
Operation temperature min
-40 °C
Operation temperature max
45 °C
Water resistance
5 ATM (WR50)
Battery
Battery Life
Standby time in power-save mode, up to 40 days
Training time in power-save modes, up to 15 days
Training time with full GPS and HR tracking enabled, up to 40 hours

Packages contents
In the Box
Smartwatch (including standard strap)
Card Stock
Magnetic charging base
Instruction manual

1. This product is not a medical device. The test data and results are for reference only and cannot be used to diagnose or monitor any medical condition. Additionally, physical characteristics, movement, sweat from sports, etc., may affect data accuracy.
2. Blood-oxygen levels can affect various organs. If the level is too low, it could lead to dizziness, headaches, or cardiac arrest. This product is not a medical device. The measurement data is intended for reference only and cannot be used to perform professional diagnosis or monitoring of any medical conditions. Additionally, data accuracy may be affected by physical characteristics. To measure the SpO2 level, please keep your arm still.
3. The 50m water resistance is based on standard GB/T 30106-2013 and tested by the China National Horological Quality Supervision and Testing Center. The water resistance rating is 5 ATM (equivalent to a depth of 50m underwater), allowing the device to be worn while showering and swimming, but not in saunas or when diving.
4. All data on this page regarding charging and battery life are obtained from Zhou Hai laboratories. Actual results may vary according to the software version, environment, and watch edition differences and may not reflect the actual product.
5. The typical usage mode is measured based on: set to the default settings, heart rate monitoring set as the default 30-minute interval, sleep monitoring on (with advanced monitoring off), stress all-day monitoring on, two times of blood oxygen measurement every day, 24-hour non-stop step tracking on, 50 notifications displayed every day, two alarms set every day, 100 times of raise-to-wake to check the screen every day, data synced with the phone once every day, 35-min outdoor sports (with GPS on) every week.
6. The continuous GPS mode is measured based on default settings with outdoor running sports turned on continuously.
7. Strava and all related logos are trademarks of developers.strava.com.
8. Zeblaze watch cannot be bound directly with Strava App.
9. Data displayed on the Infowear app is the raw data gathered by your Zeblaze watch. Most third-party applications, such as Strava, do not show the raw data provided by the Zeblaze Beyond 2 watch. Instead, they usually use their own algorithms and ways to parse, filter, and recalculate workout data. As a result, there may be discrepancies in data, including distance, workout time, pace, GPS tracking, etc. Currently, all running, walking, and cycling can sync with Strava, but indoor activities and swimming without GPS actions and previously completed measures are not included.
10. Features including but not limited to notifications of messages and incoming calls, require the app to run constantly in the background. For more information, please refer to the setting in the application.
11. Specific IP watch faces may be removed in the future when copyright expires. Please check the group's availability at the time.
Statements
The product images and screen content shown above are for reference purposes only. The actual product (including but not limited to its appearance, color, and size) and screen display content (including but not limited to the background, Ul, and graphics) may differ slightly.The data provided on this page without a specified source is taken from internal laboratories or supplier data and obtained under a specific test environment. The product's actual performance may differ slightly due to individual differences, software versions, usage conditions, and environmental factors.

To provide product information, specifications, and characteristics as accurate as possible, our company may adjust and revise the text descriptions, images, and other content on the above pages at any time. Due to real-time changes in product batches and production-supply factors, we may modify the above information as required without providing special notice.The radio waves generated by the equipment may affect the regular operation of implanted medical equipment or personal medical equipment, such as pacemakers and hearing aids. If you use these devices, please consult their manufacturers for restrictions on using this device.