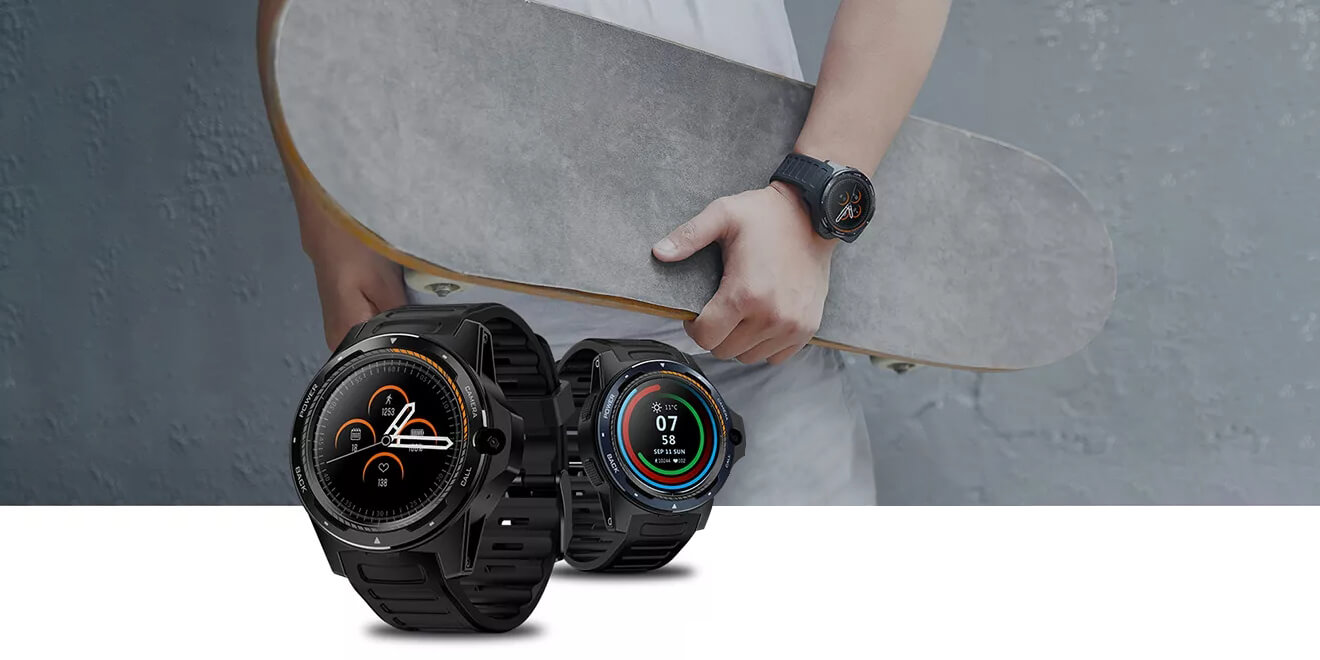 Zeblaze Thor 5
Dual System Smartwatch

Dual Chipset Technology
MTK 6739 Quad Core + Nordic 52840

Large
Storage
2GB RAM +
16GB ROM

Global LTE
Bands
4G/3G/2G
Data&Call

Built-in Multi-Sports Mode
Run, Ride Bike, Rope Skipping, Play Football, etc.

1.39" AMOLED Display Screen
Full-Round,
454*454px

8.0 MP
Front Camera
High-Resolution
Selfie

GPS/GLONASS/
Beidou
Three Satellite Network Capability

Watch Faces for Any Occasion
Switch Various Living Scenes Easily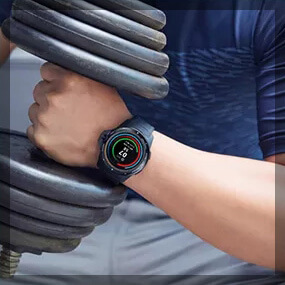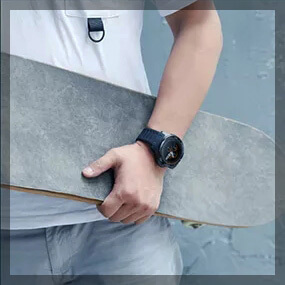 Dual Chipset Technology
Powered by the industry's first dual chipset, Zeblaze THOR 5 Watch defines the perfect balance between power consumption and watch performance, and provides up to 4-day battery life to deliver the optimal experience.

MTK 6739
1.25Ghz, Quad Core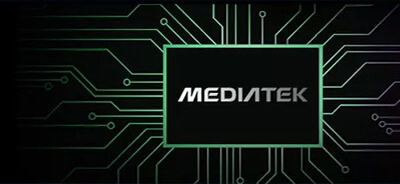 NORDIC 52840
Low Power Consumption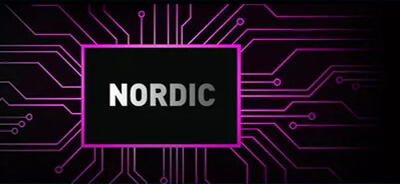 Switch easily between modes
Optimize battery life by switching between Smart Watch Mode and Smart Wristband Mode. When the battery is low, you can change to Smart Wristband Mode to extend the battery time.
Smart Watch Mode
Enjoy the moment without the distraction of a phone. Stay connected and make calls on the go.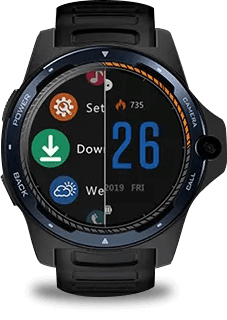 Smart Wristband Mode
Track all-day activity, including steps, distance, hourly activity, active minutes and calories burned.
1.39" Full-Round AMOLED Screen
Totally Different Experience
The Zeblaze THOR 5 is equipped with a new generation of full-circle AMOLED screens. With 1.39-inch display and full-screen resolution 454*454 pixel, whether watching a video or playing games, it will bring you an unprecedented immersive visual experience.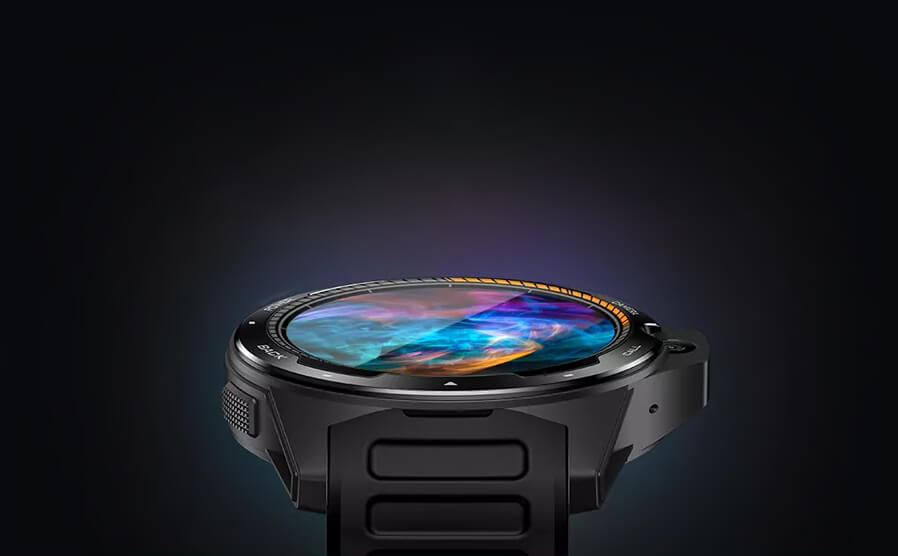 2GB+16GB
2GB RAM + 16 GB ROM Large Storage
Zeblaze THOR 5 is equipped with 2GB RAM storage and 16GB ROM memory. In-depth compatibility of software and hardware. Extraordinary operation of apps for large games and social networking.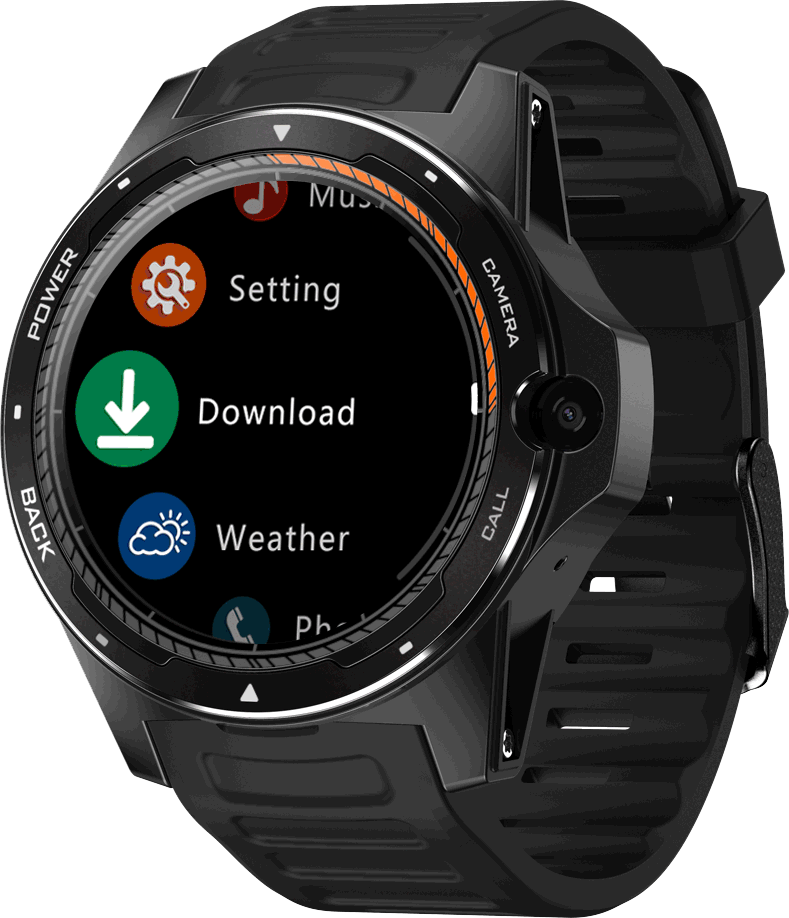 8MP Front Camera
Video Call On Your Wristband
Zeblaze THOR 5 is equipped with 8MP front camera. It can offer good selfies and high-quality video calls, you can effortlessly record the details of view and instantly capture the fleeting moments of fun.
4G LTE Global Bands
Connect to any Mobile Network of the World
Zeblaze THOR 5 supports 5 network modes and 22 global bands. Only one smartwatch is enough for global travel. Enjoy faster data transmission, lower consumption and more reliable connection from now.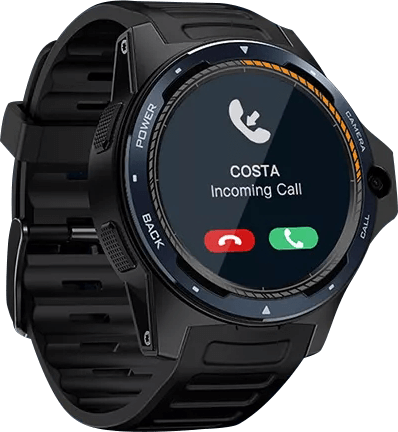 4G/3G/2G
Global Bands
WiFi
Wireless Connection

Nano-Sim
Card Slot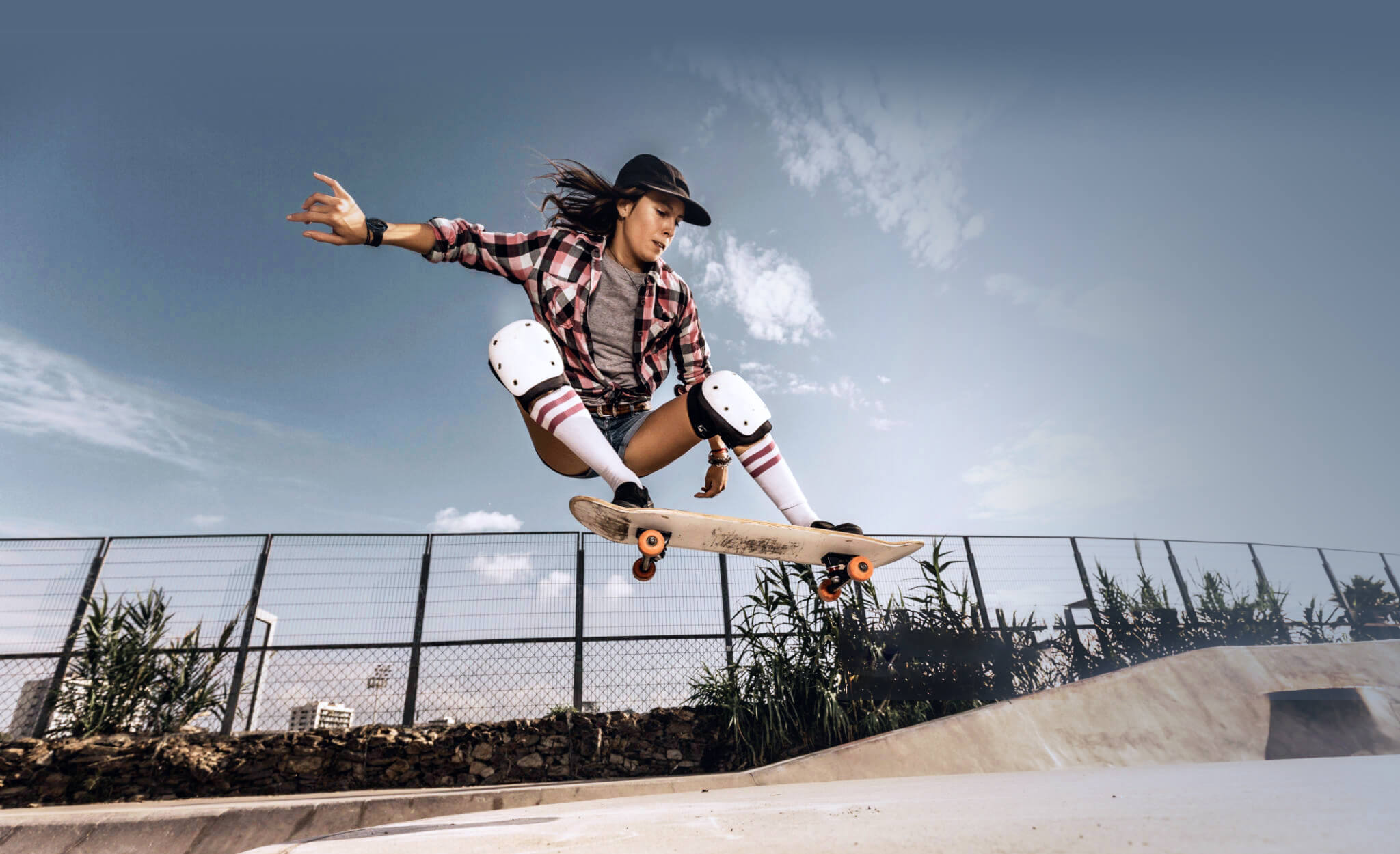 Higher Precision Tracking
Get more accurate and precise location information with built-in GPS that supports 3 Sattelite Positioning Systems (GPS, GLONASS, Beidou) worldwide.

GPS/
GLONASS/Beidou

Google Maps

Maps Nav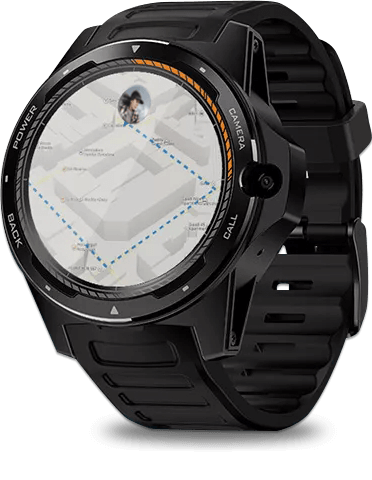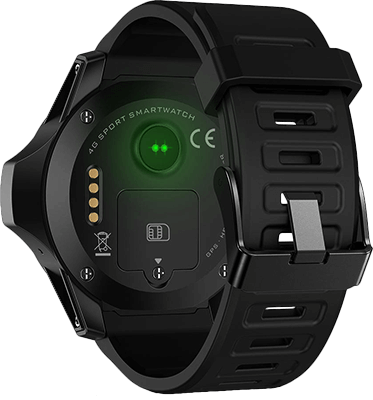 Heart Rate Monitor
Accurately track your heart rate in real-time with the built-in GreenCell sensor. Improved heart rate technology includes 5HR ranges to measure the intensity of your fitness activities.

GreenCell
Heart Rate Monitor
Static ±3 BPM
Dynamic ±5 BPM
*Dynamic refers to slow running speed, not more than 8 km/h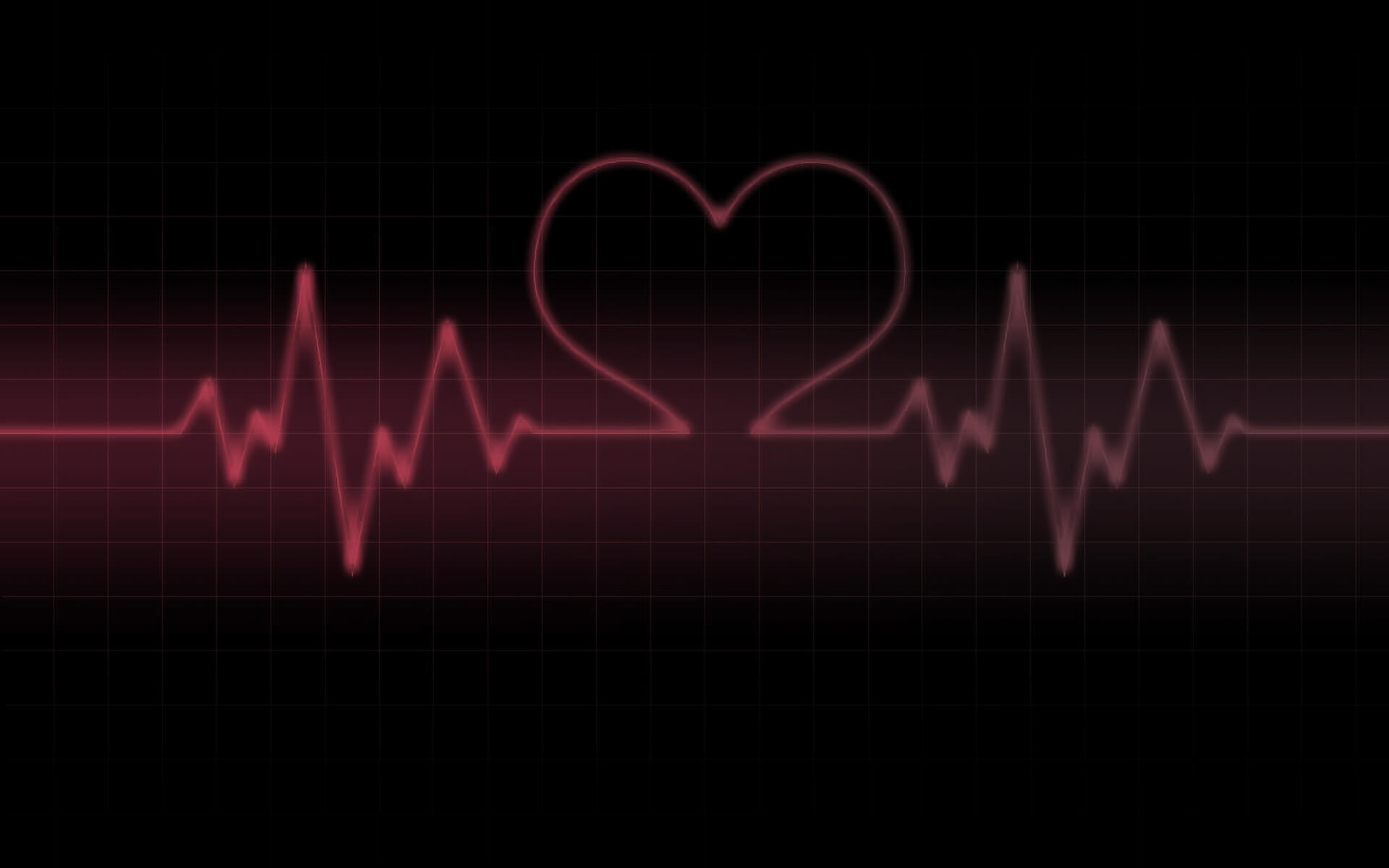 Health & Fitness Companion
Zeblaze THOR 5 is packed with sensors so that your health and fitness data is measured accurately.

Built-in GPS Tracker

Heart-rate Monitor

Steps Counter

Calories Counter

Speed & Cadence Monitor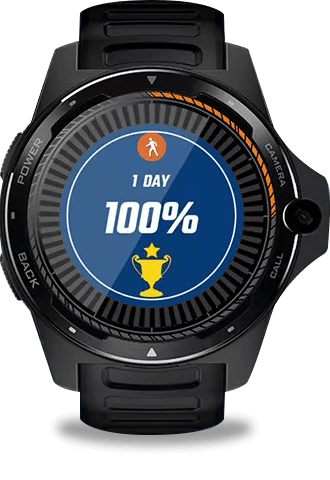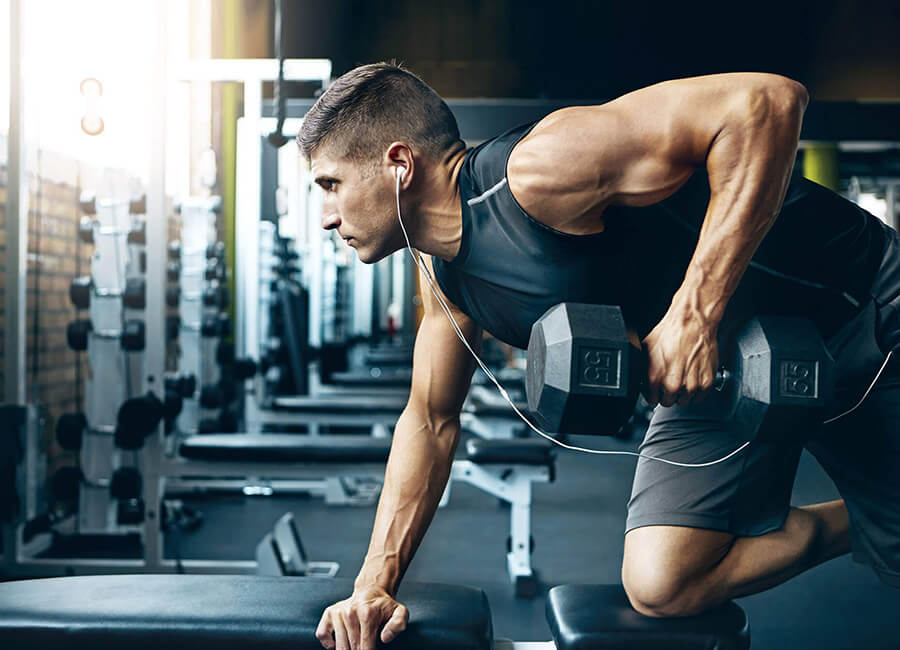 Lead an Active Lifestyle
Zeblaze THOR 5 supports a variety of outdoor and indoor activities, including indoor run, ride a bike, etc. It can meet your daily sports, gym and outdoor sports needs.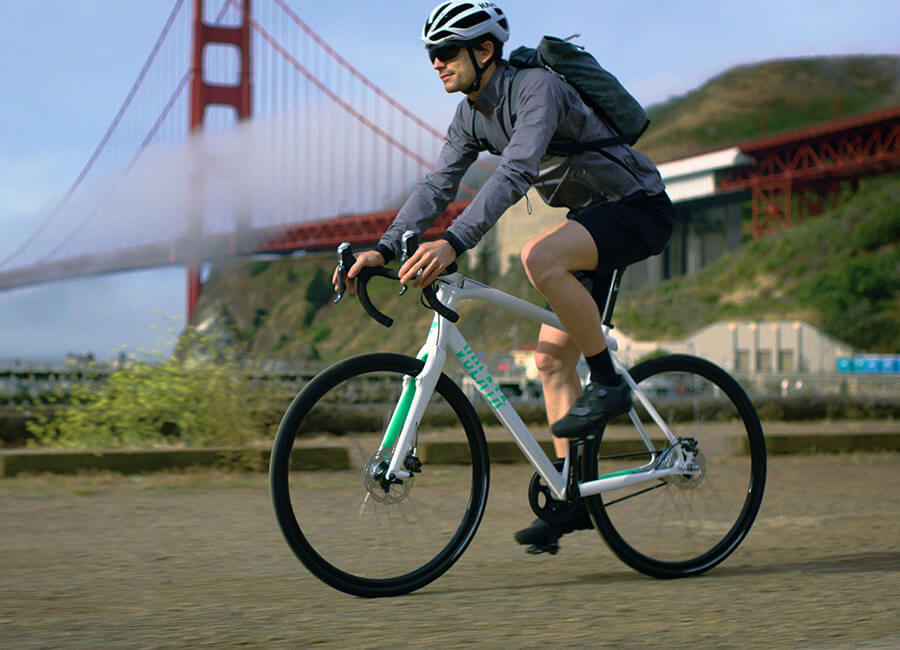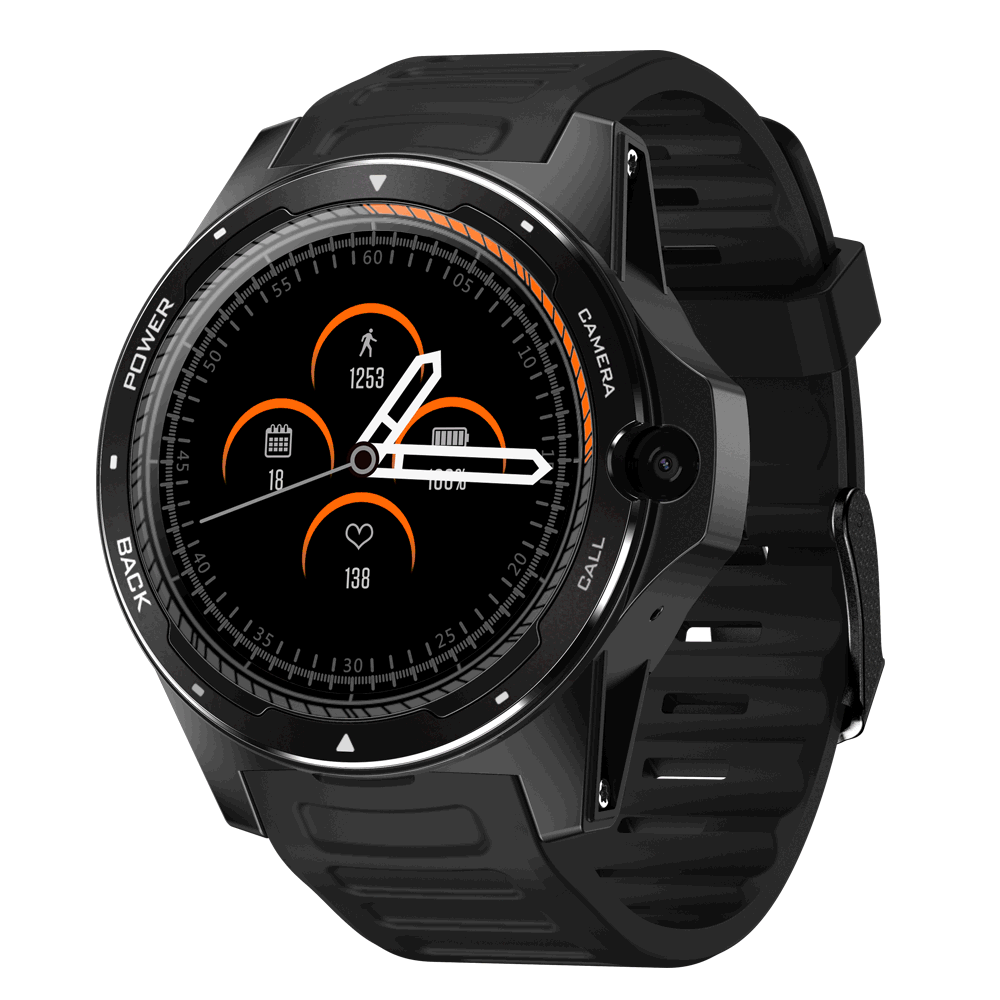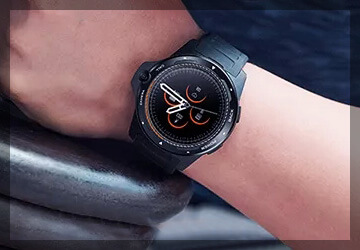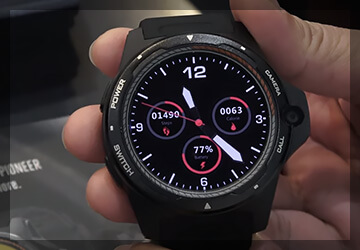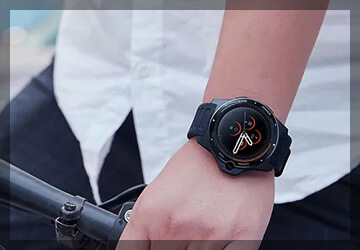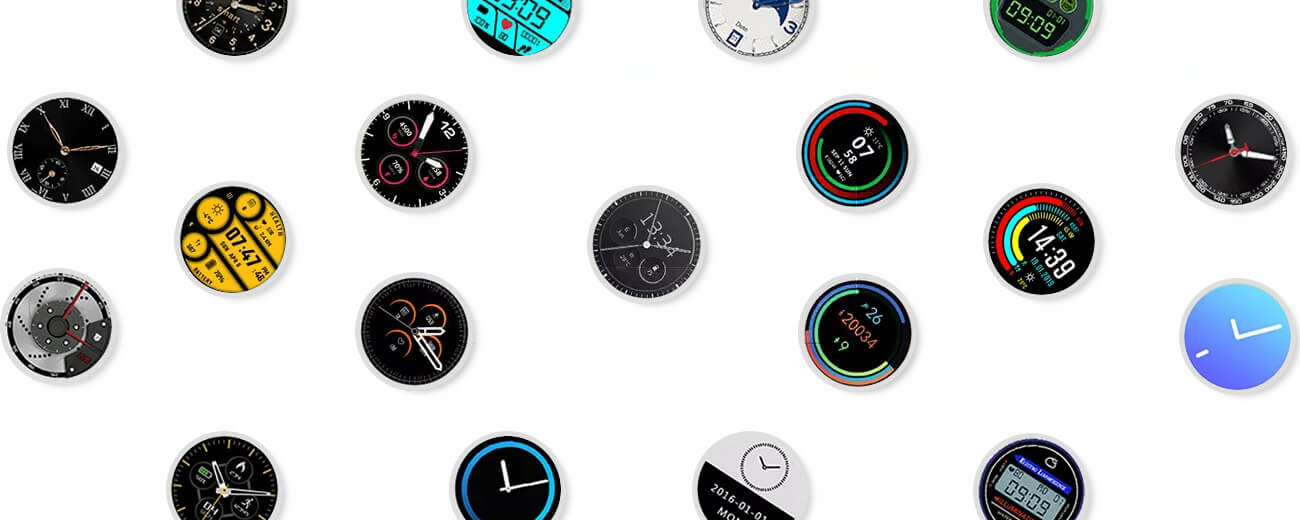 Switch Various Living Scenes Easily
Built-in exclusive customized dials. Long press the screen and switch. Choose different styles for different occasions freely.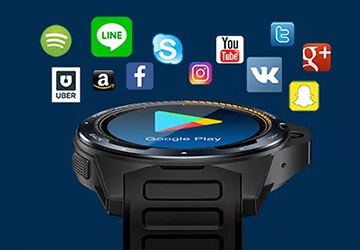 Google Play Apps
Google Maps? Yes. Spotify? Check. Gmail? Yep. Find your favorite apps on Google Play and download them directly from your watch. Everything you need on your wrist.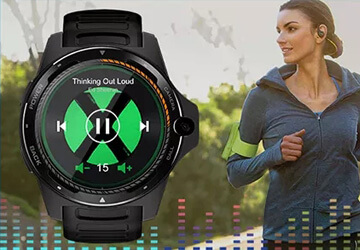 Offline Music
Independent storage allows for listening to music without a phone. Conveniently access audio files while on a run or at the gym.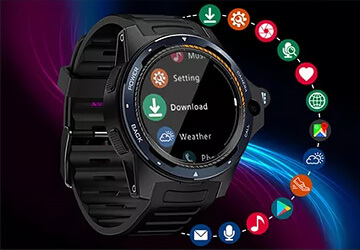 Stock Android 7.1.1
With an easy-to-use interface, amazing features and security at its core, Stock Android 7.1 is the most updated Android Smartwatch operating system. It's designed to look beautiful and work beautifully, so even the simplest tasks are more fun.
What's in the box?
1 x Zeblaze THOR 5 Smartwatch, 1 x Charger Cable, 1 x Screw Driver, 1 x User Manual, 1 x Package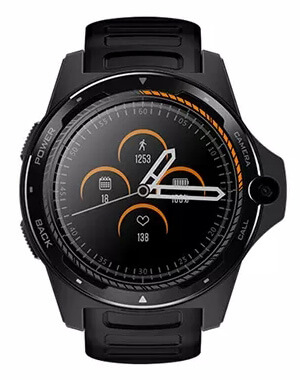 Zeblaze THOR 5 Smartwatch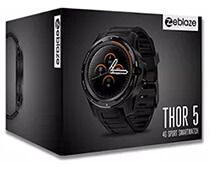 Package
Charger Cable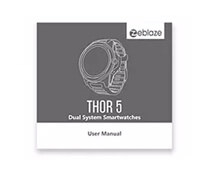 User Manual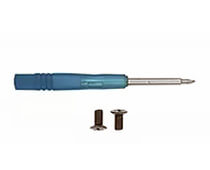 Screw Driver
Why Choose Zeblaze THOR 5?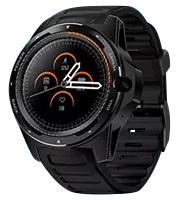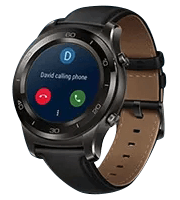 Tech Specs
CPU
Screen
Memory
Camera
GPS
Multi-Sports Mode
Watch Faces
4G LTE Network
Sensors
Google Play
Offline Music
Standby Time
Zeblaze THOR 5
MTK 6739 Quad Core + Nordic 52840
1.39 inch AMOLED 454*454 pixels
2GB RAM 16GB ROM
Front Camera 8MP
GPS/GLONASS/Beidou
Yes
Yes
Yes
Heart-rate Sensor (PPG), Proximity Sensor, Accelerometer
Yes
Yes
545mAh 18~120 hours
HUAWEI Watch 2 Pro
Qualcomm Snapdragon 2100
1.2 inch AMOLED 390*390 pixels
1GB RAM 4GB ROM
No
GPS/GLONASS
Yes
Yes
Yes
Heart-rate Sensor (PPG), Proximity Sensor, Accelerometer
Yes
Yes
420mAh 24~36 hours
Photo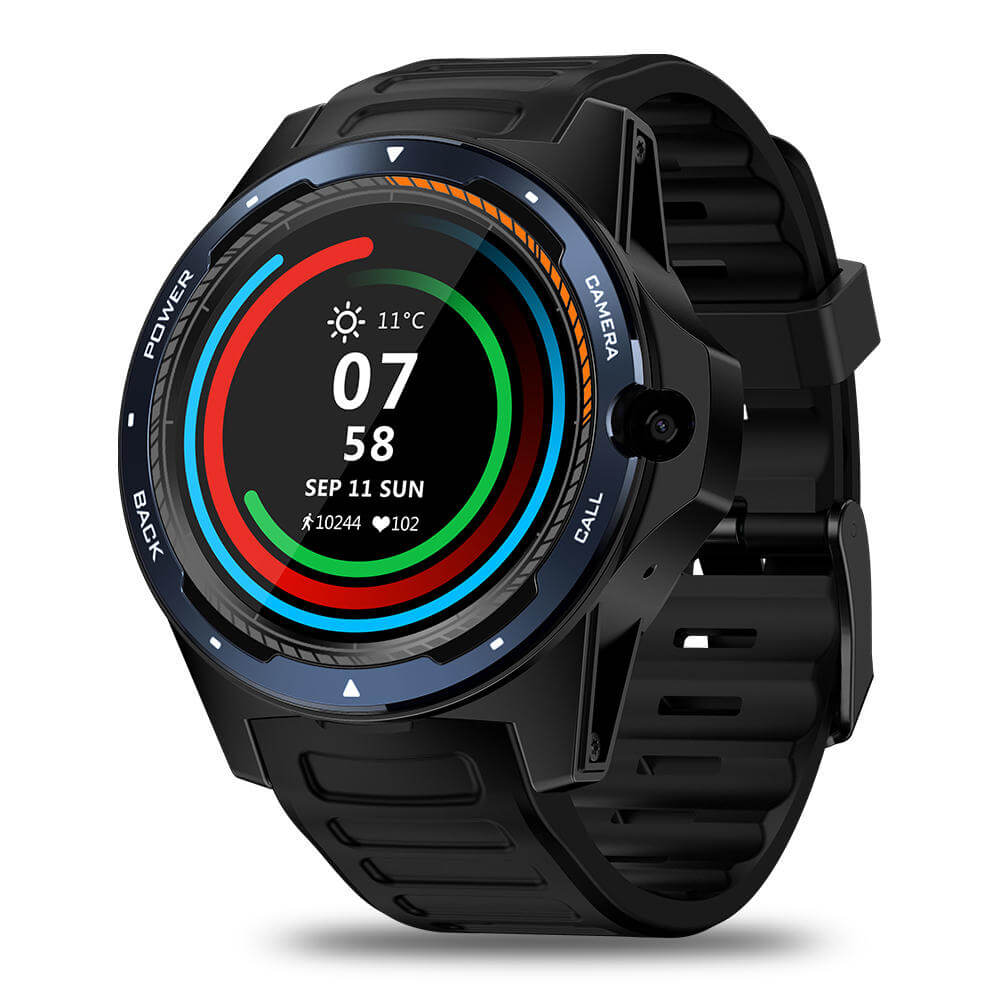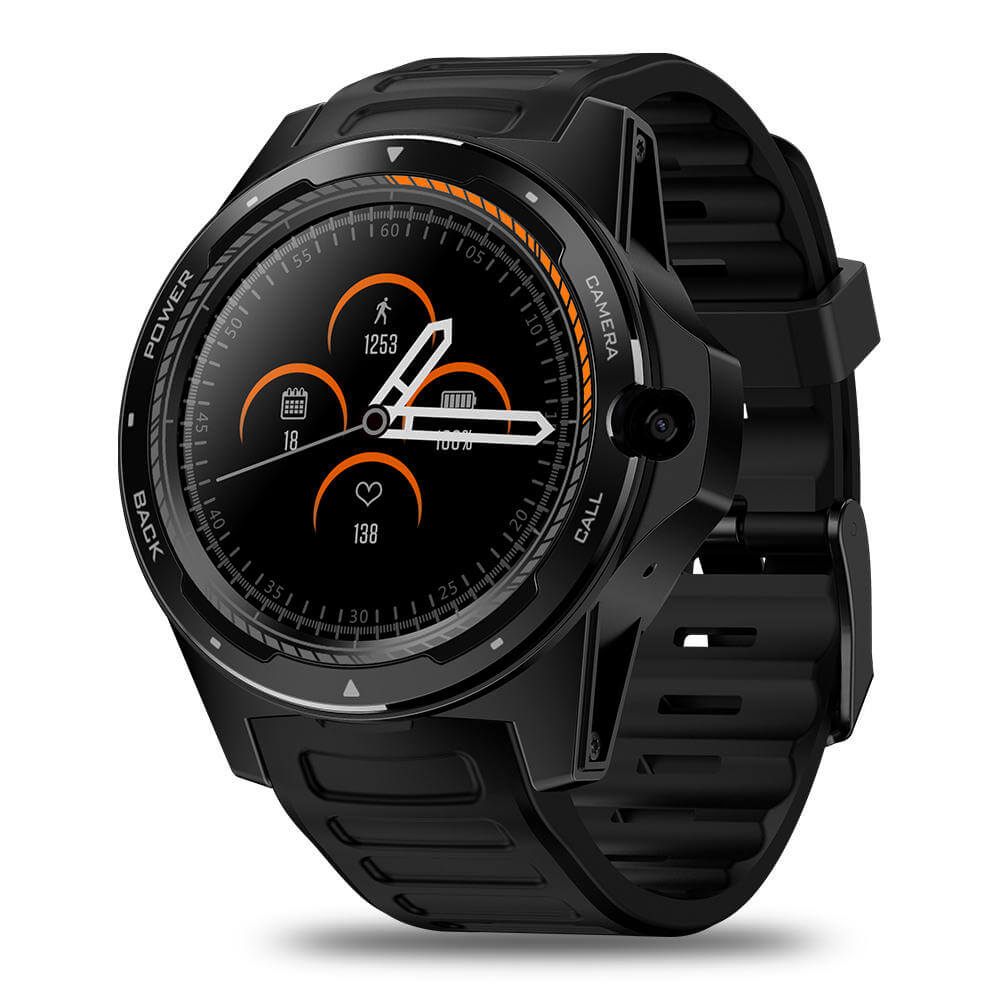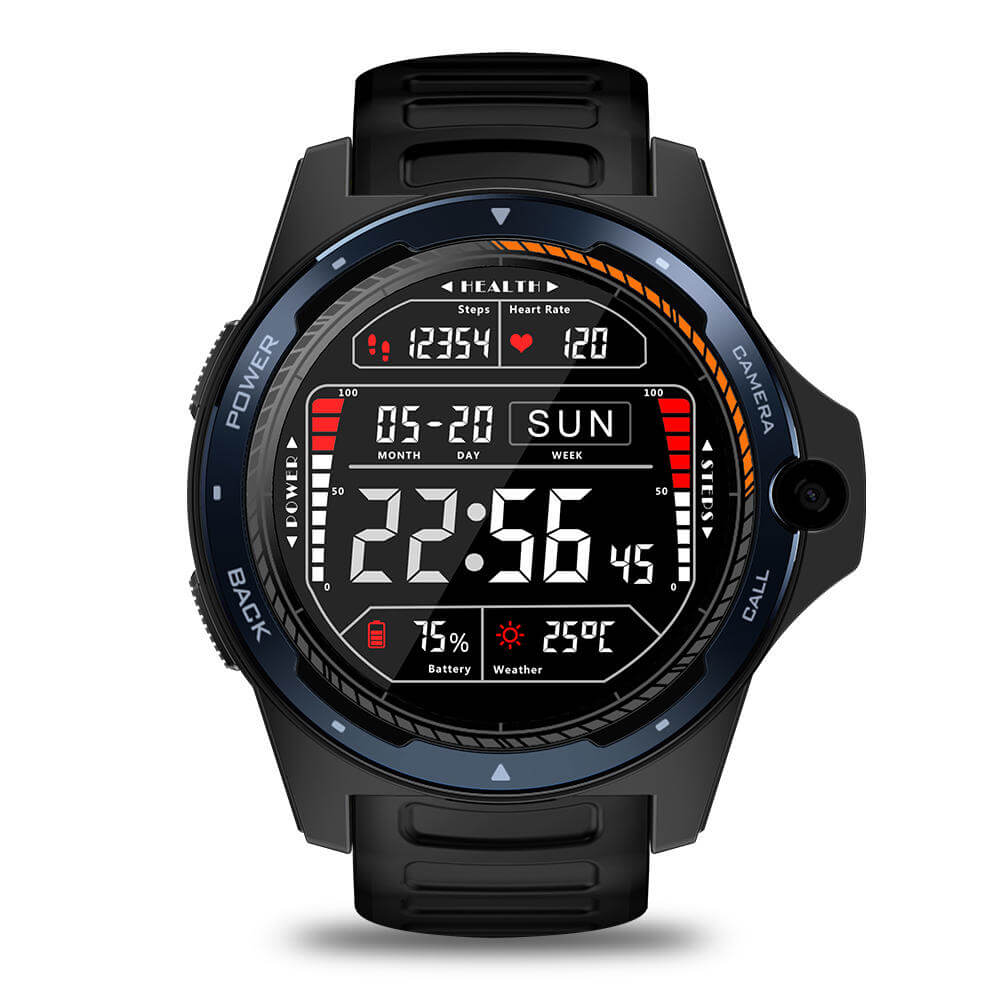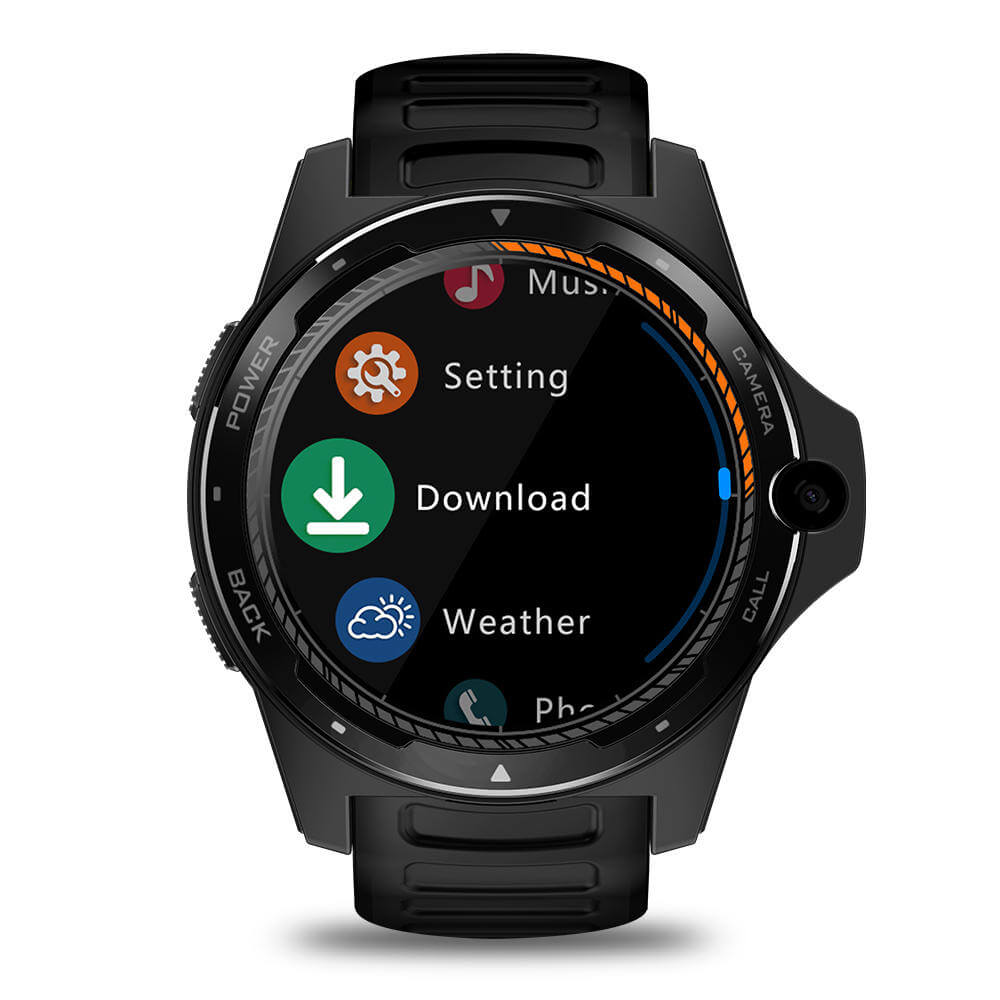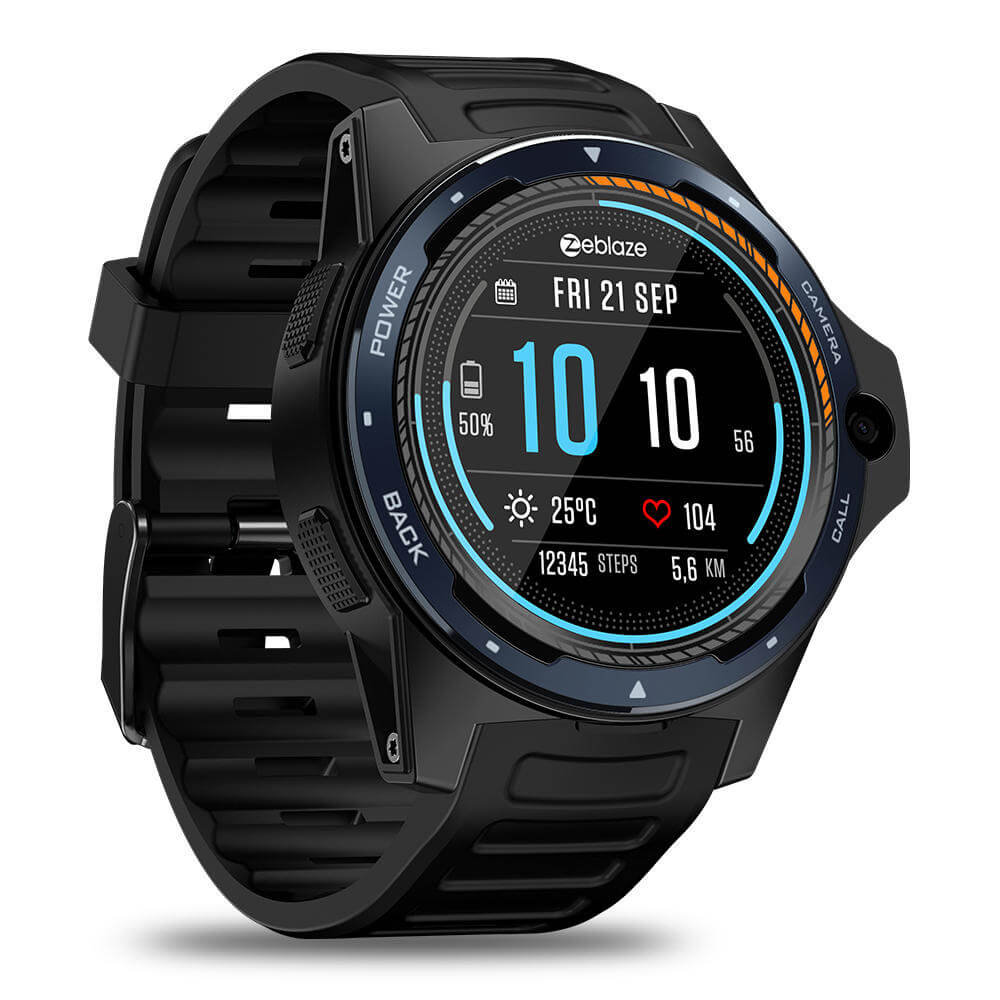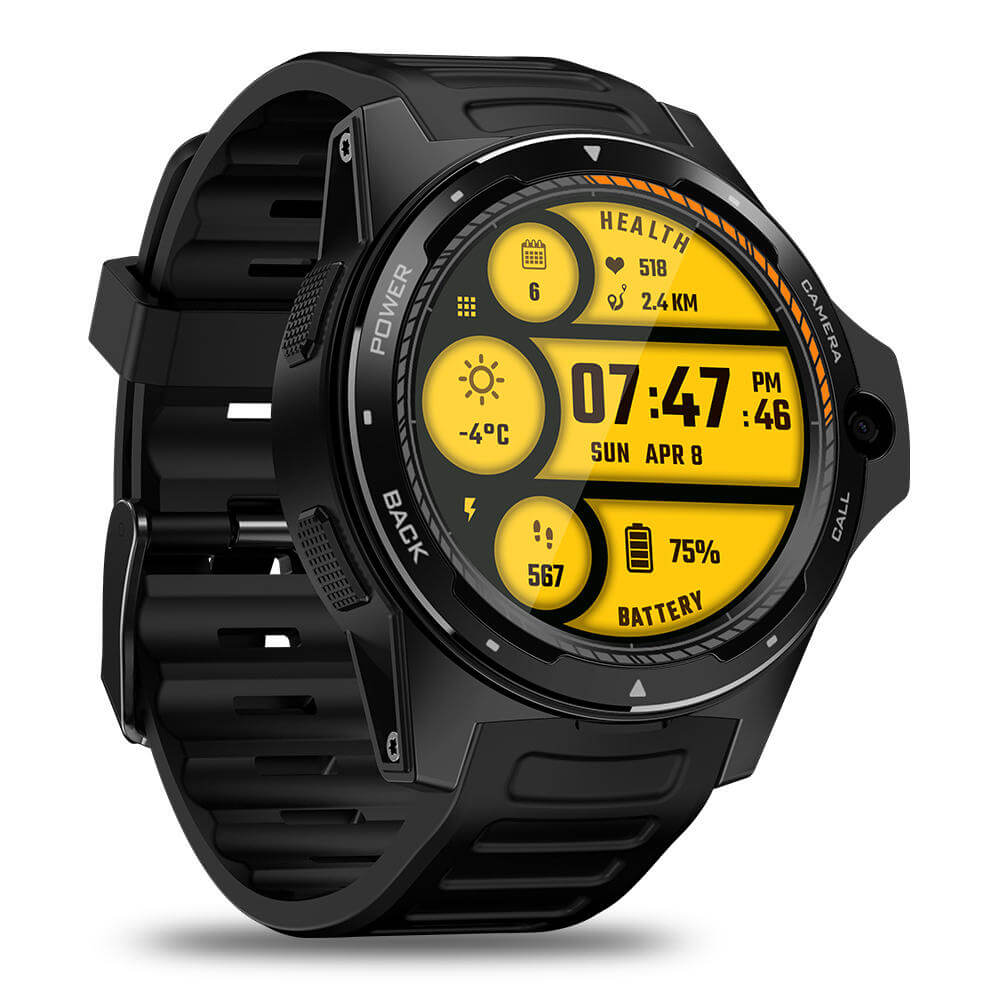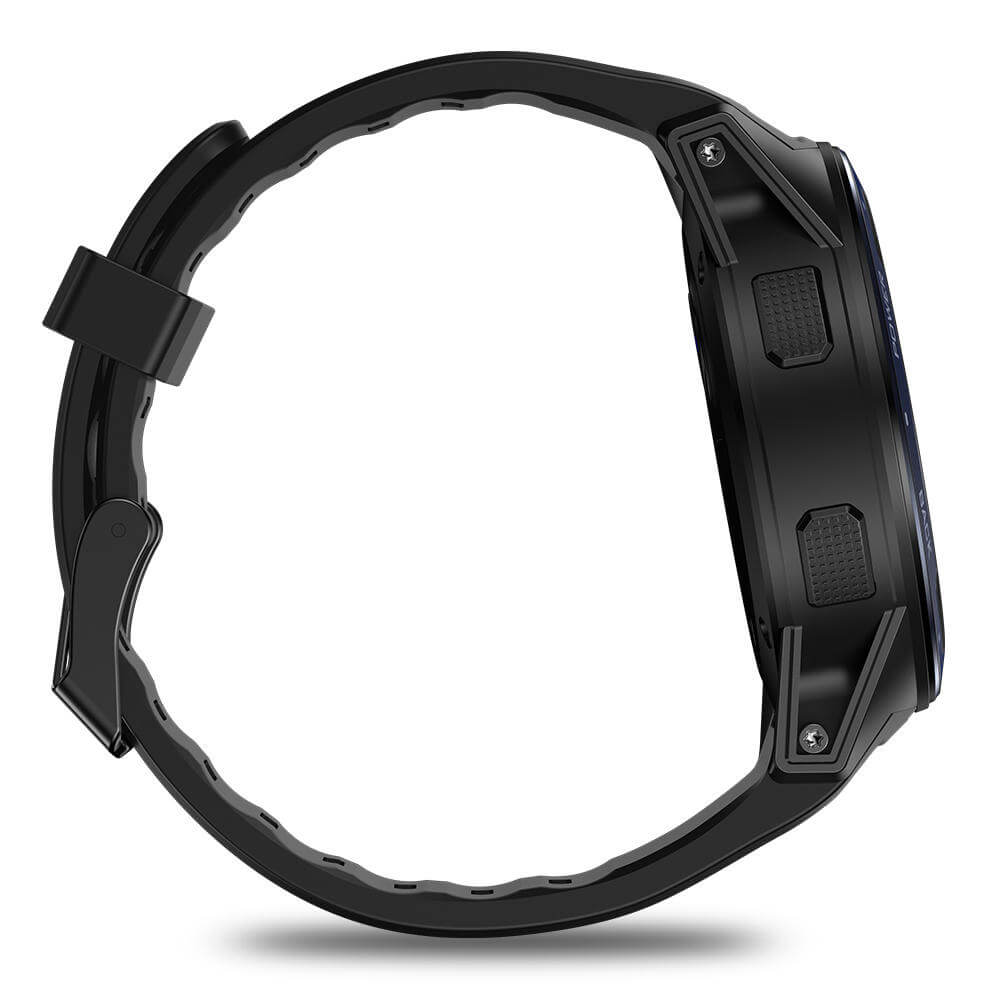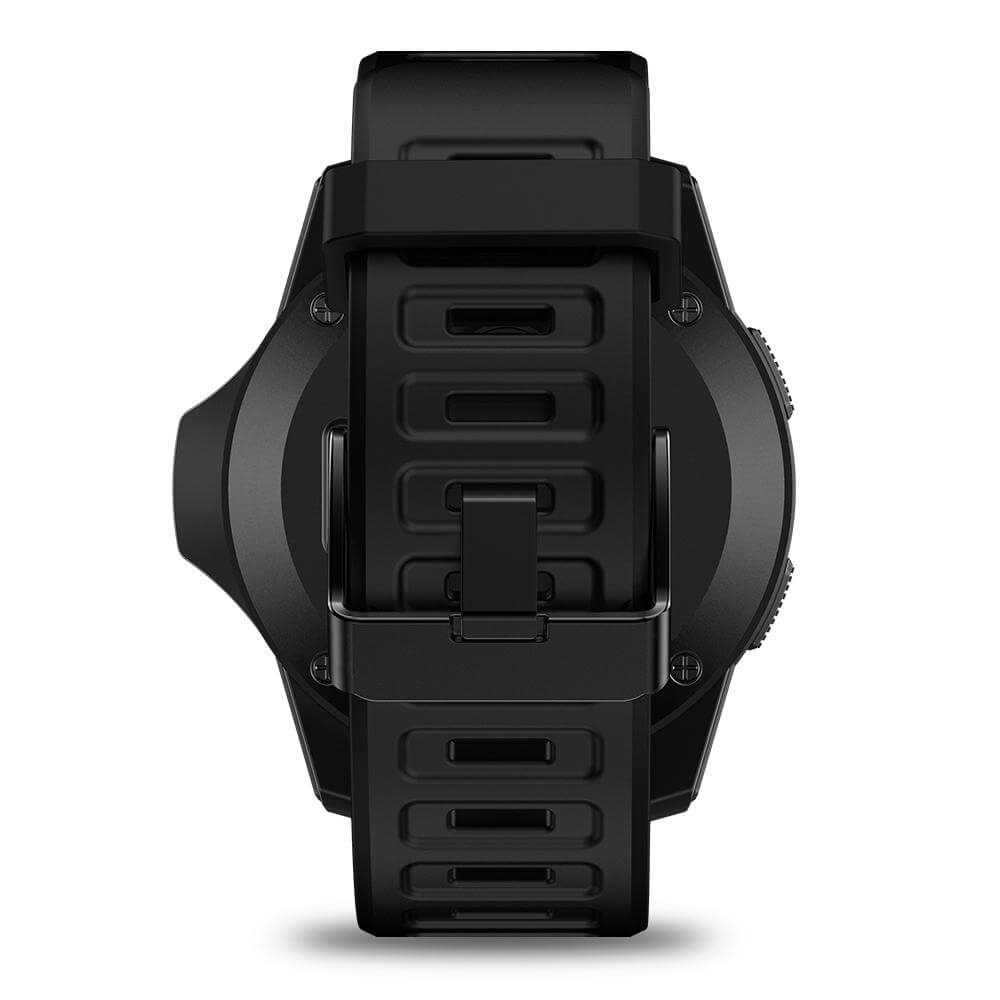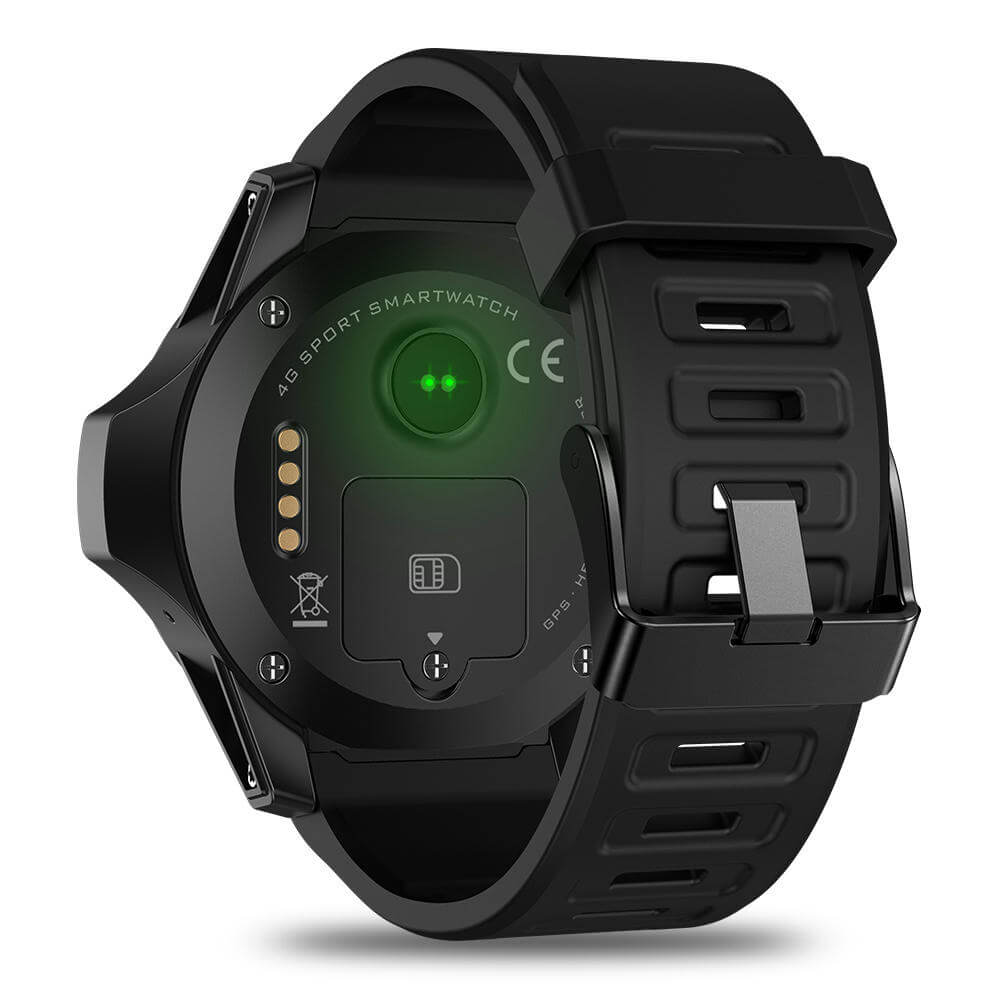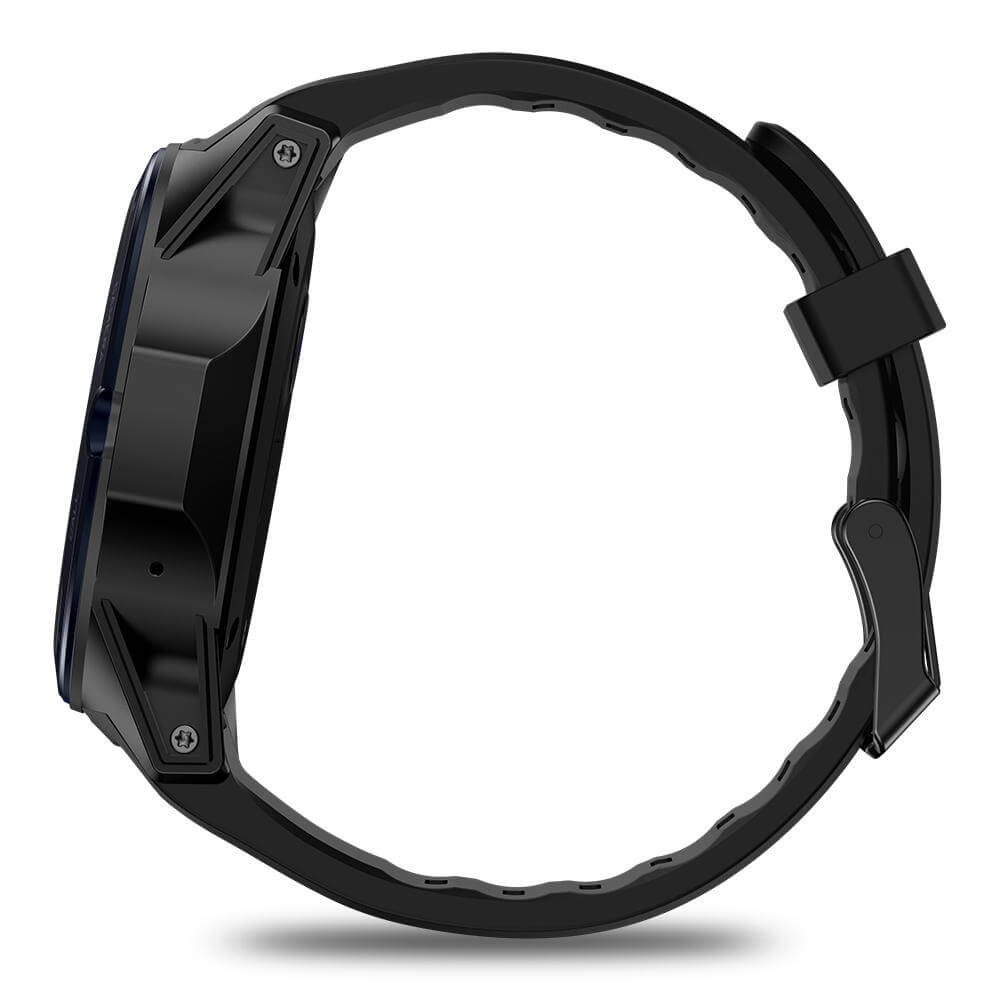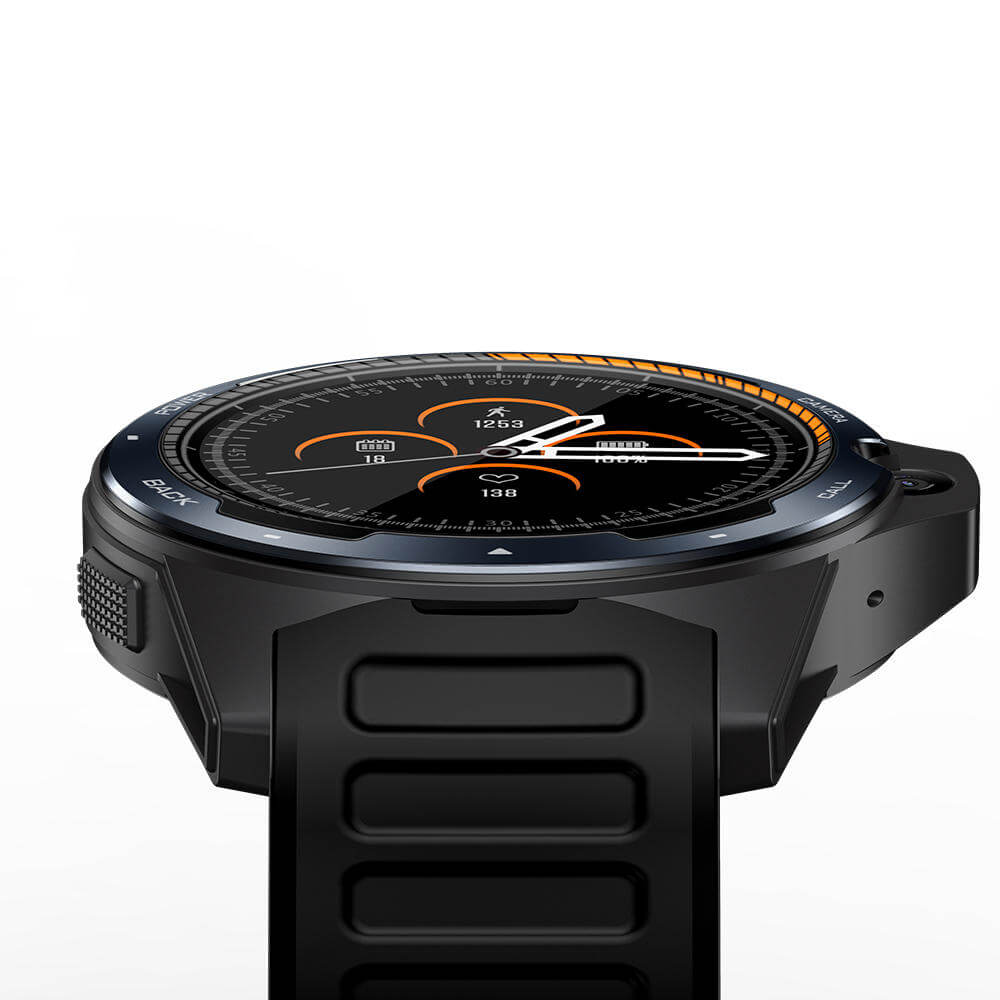 Real photo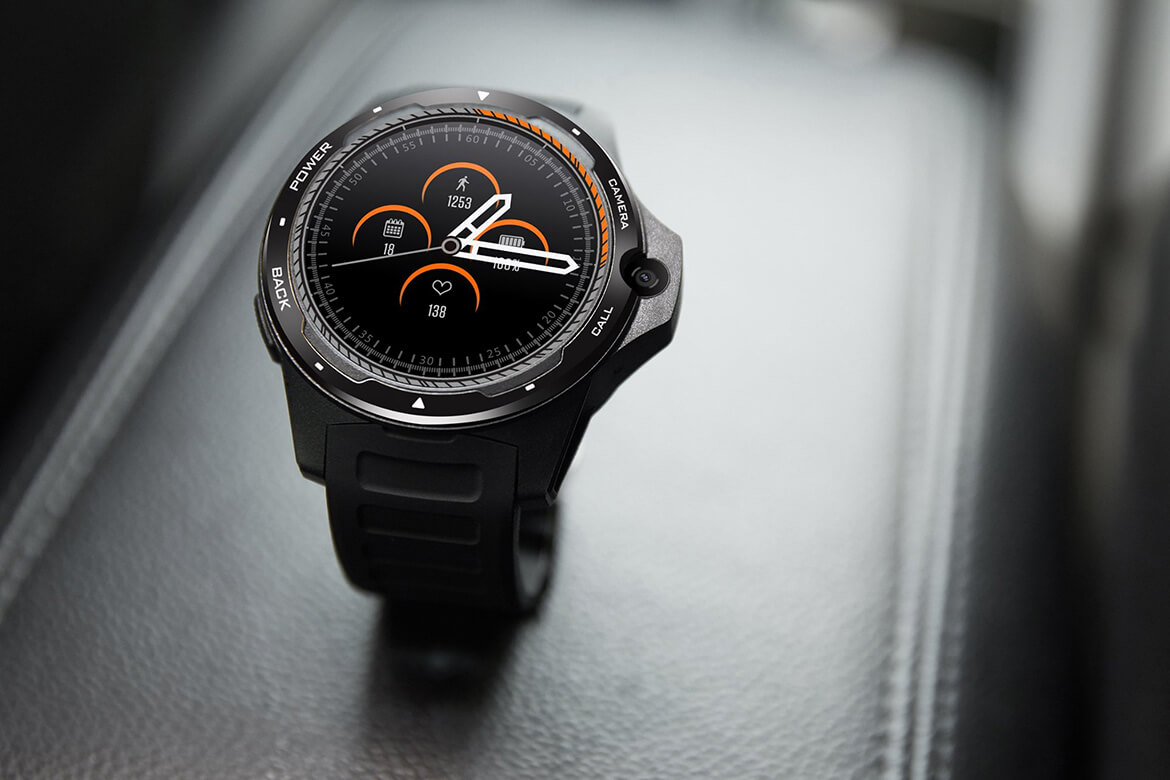 Specification
Model Name
Zeblaze Thor 5 (Dual System Hybrid Smartwatch)
Bluetooth Version
Bluetooth 4.0
Chipset
MTK6739 1.25Ghz, Quad CoreNordic 52840
Operating System
Android 7.1.1
Compatible OS
Android 4.4 or above , iOS 9.0 or above
Operating Mode
Capacitive Multi-touch
WiFi
Dual-band (2.4GHz/5GHz) single stream 802.11a/b/g/n MAC/BB/RF802.11d/h/k compliant
Camera
8.0 MP Front Cameraport
App Language
English, Portuguese, Spanish, French,German, Italian, Русский, Japanese, Korean, Arabic, Simplified Chinese, Traditional Chinese
Watch Language
English, Português(Brasil), Português(Portuguesa), Русский, Español, Italiano, Français, Polski, Bahasa Indonesian, Deutsch, Tiếng Việt, Türkçe, Hebrew, Arabic, Persian, Hindi, Bengali, Thai, Burmese, Korean, Japanese
Technical Parameters
Network Frequency
GSM: 850(B5) / 900(B8) / 1800(B3) / 1900(B2)
WCDMA: 850(B5) / 900(B8) / 1900(B2) / 2100(B1)
4G FDD: 2100(B1) / 1900(B2) / 1800(B3) / 850(B5) / 2600(B7) / 900(B8) / B12 / 800(B20)
TDS-CDMA: B34 / B49
TDD: B38 / B39 / B40 / B41
SIM Card Slot
Single SIM (Nano-SIM)
Display
Size: 1.39 inch
Type: AMOLED
Resolution: 454*454 pixels
Sensors
Heart-rate Sensors, Proximity Sensor, Accelerometer
Battery
Battery Capacity: 545 mAh
Standby Time (Watch Phone Mode): About 1 days
Standby Time (Smart Wristband Mode): About 4 days
Charging Time: About 3 hours
Charging Type: Magnetic charging
Charging method: Dock with a USB cable
Special Features
Heart Rate Monitor
Support
Call or Message Reminder
Support
Clock faces & Notifications
Support
Auto Light-up Screen
Support
Alert Type
Ring, Vibration
Appearance & Details
Dial material
Case Material: Zinc alloy
Strap Material: Silicone layer
Weight and Size
Product size: about 54*50*15.2mm
Product weight: about 67g
Packages contents
Packages contents
1 x Zeblaze THOR 5 Smartwatch
1 x Charger Cable
1 x Screw Driver
1 x User Manual