THE NEW 2023
ZEBLAZE VIBE 7 PRO
Invincible Rugged Lifestyle
Premium Voice Calling Smartwatch
Coming soon...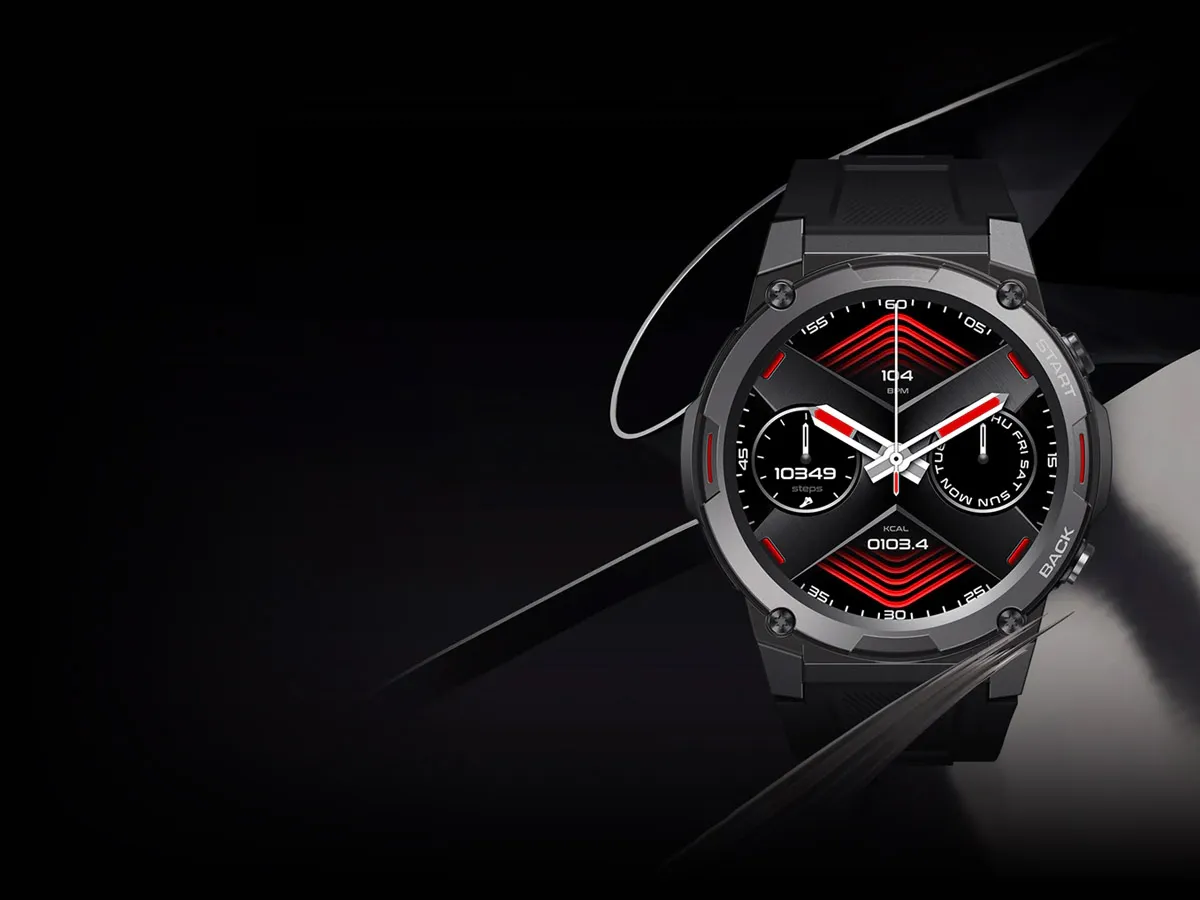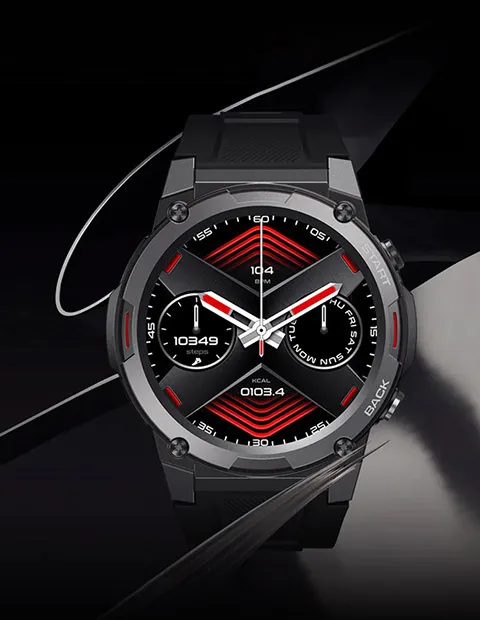 Super-tough from the Inside Out
The Zeblaze Vibe 7 Pro is a titanic combination of practicality, strength, and comfort.
High-strength Metal Unibody
▶
The strength-enhanced design of the body details and internal structure take into account a sense of both strength and practicality.
Corning® Gorilla® Glass
▶
Zeblaze Vibe 7 Pro is resistant to scratches, bumps, and drops.
Liquid Silicone Strap
▶
Light & breathable with a stainless steel buckle.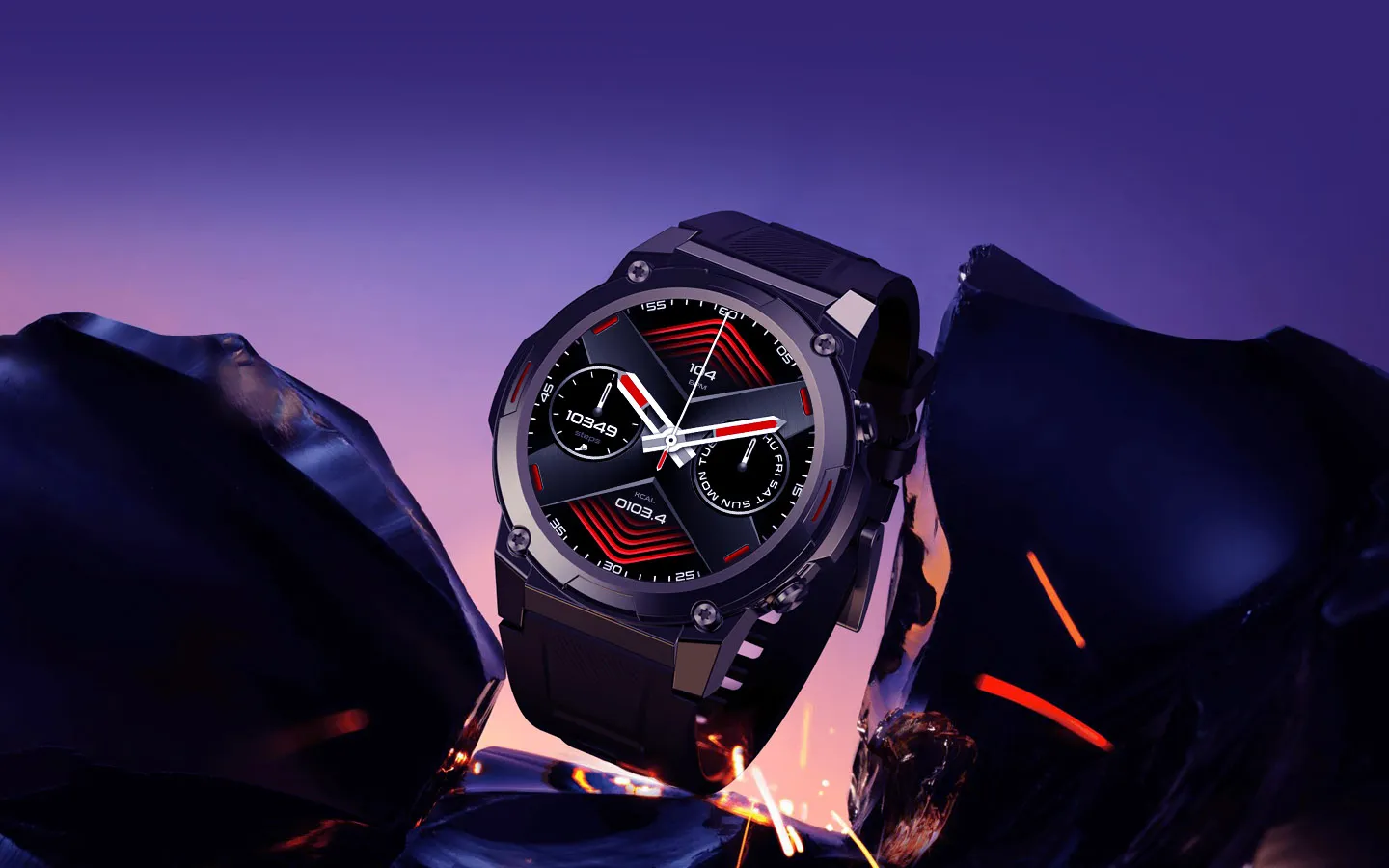 Passed 12 Military-grade Tests
Experience the thrill of the hunt with the absolute titan of toughness that is the Zeblaze Vibe 7 Pro. The watch has passed 12 military-grade tests to prove it can be right there with you in the heat of the moment on your trails through humid rainforests, up mountains, or down in icy temperatures.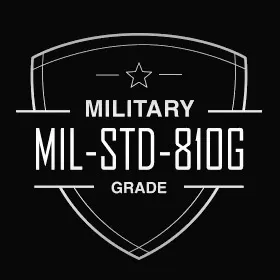 Large 1.43" Ultra HD AMOLED Display
The large HD AMOLED display is super clear whether you're starting your day with a run in the early morning sunlight or cycling home from a late-night gym session.
Choose a watch face with an
always-on matching display
to keep an eye on the data that matters to you.
High
Screen-to-body ratio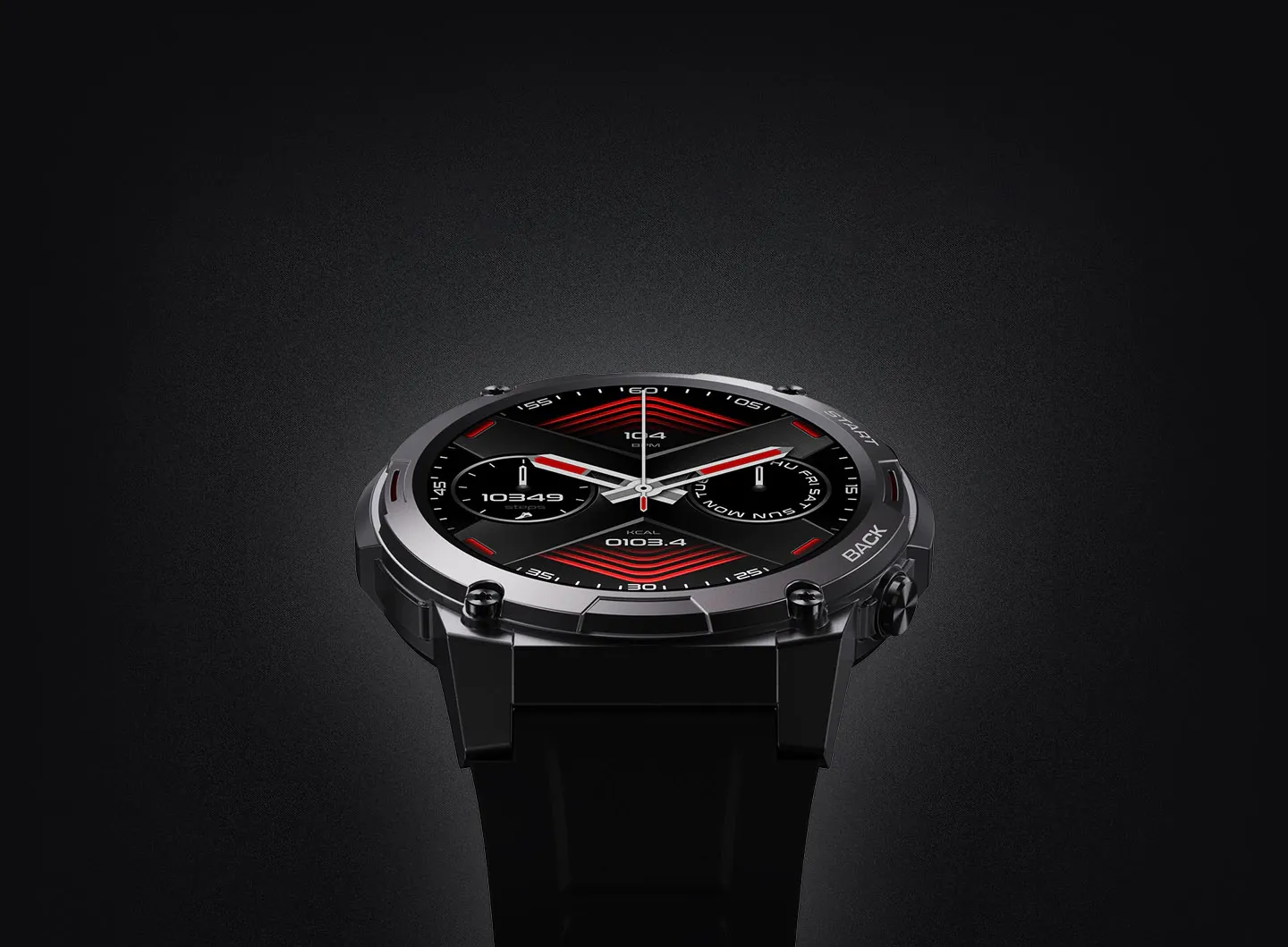 Boundless Style That's Uniquely You
Match your mood, outfit, and occasion with a wide selection of more than 100+ stylish watch faces, all of which have an always-on matching display.
100+
Cloud watch face download.

Upload your own photos as the watch face.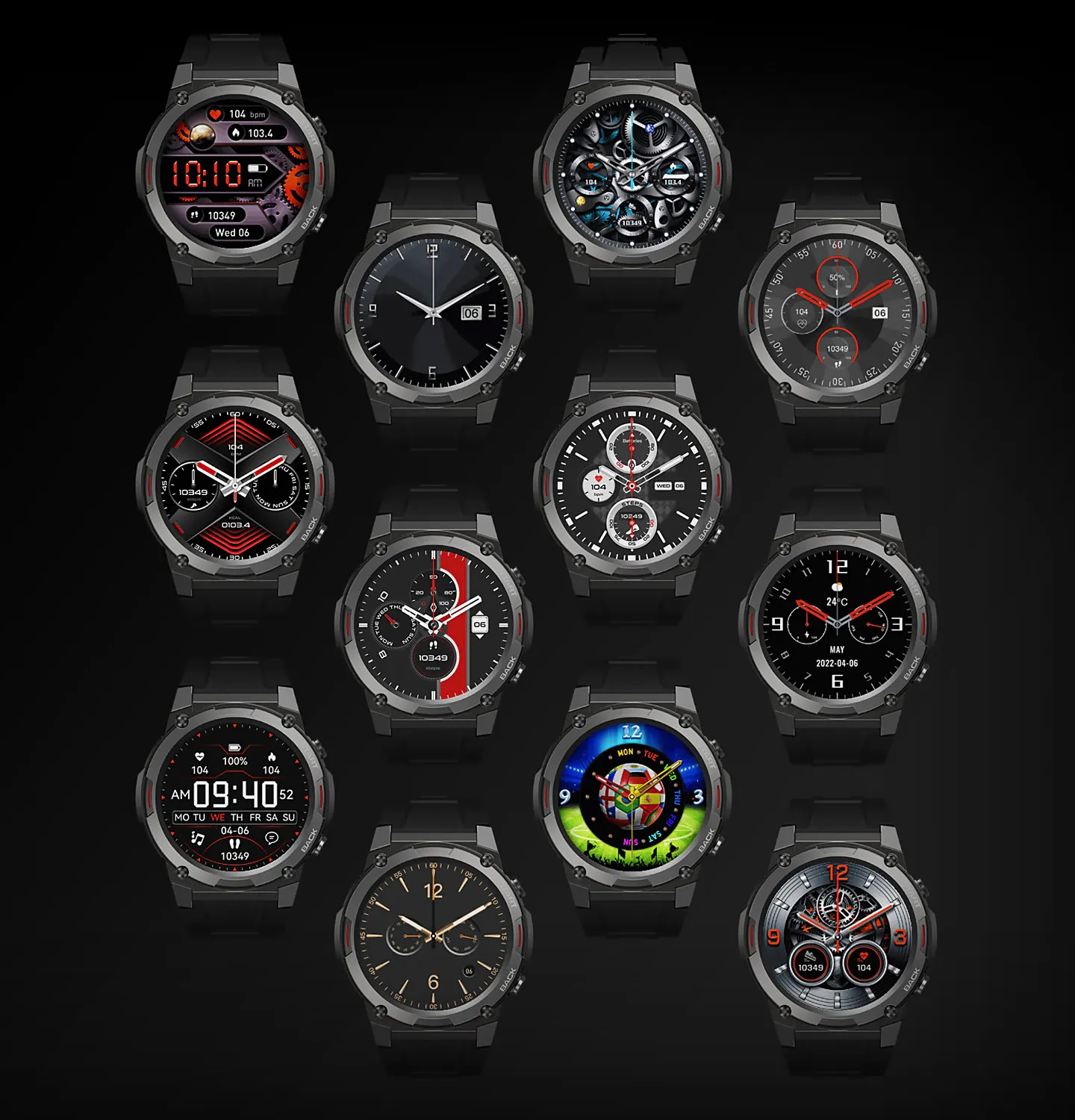 Powerful & Accurate Health Technology
The Zeblaze Vibe 7 Pro debuts the new biometric sensor. Upgraded to 5 LEDs sensor collects 36% more data and is more accurate than previous generation sensors.

This sensor, combined with the watch's upgraded heart rate tracking algorithm, significantly reduces potential signal interference caused by arm movement during exercise for heart rate tracking that almost reaches the level of heart rate belts.
▲36%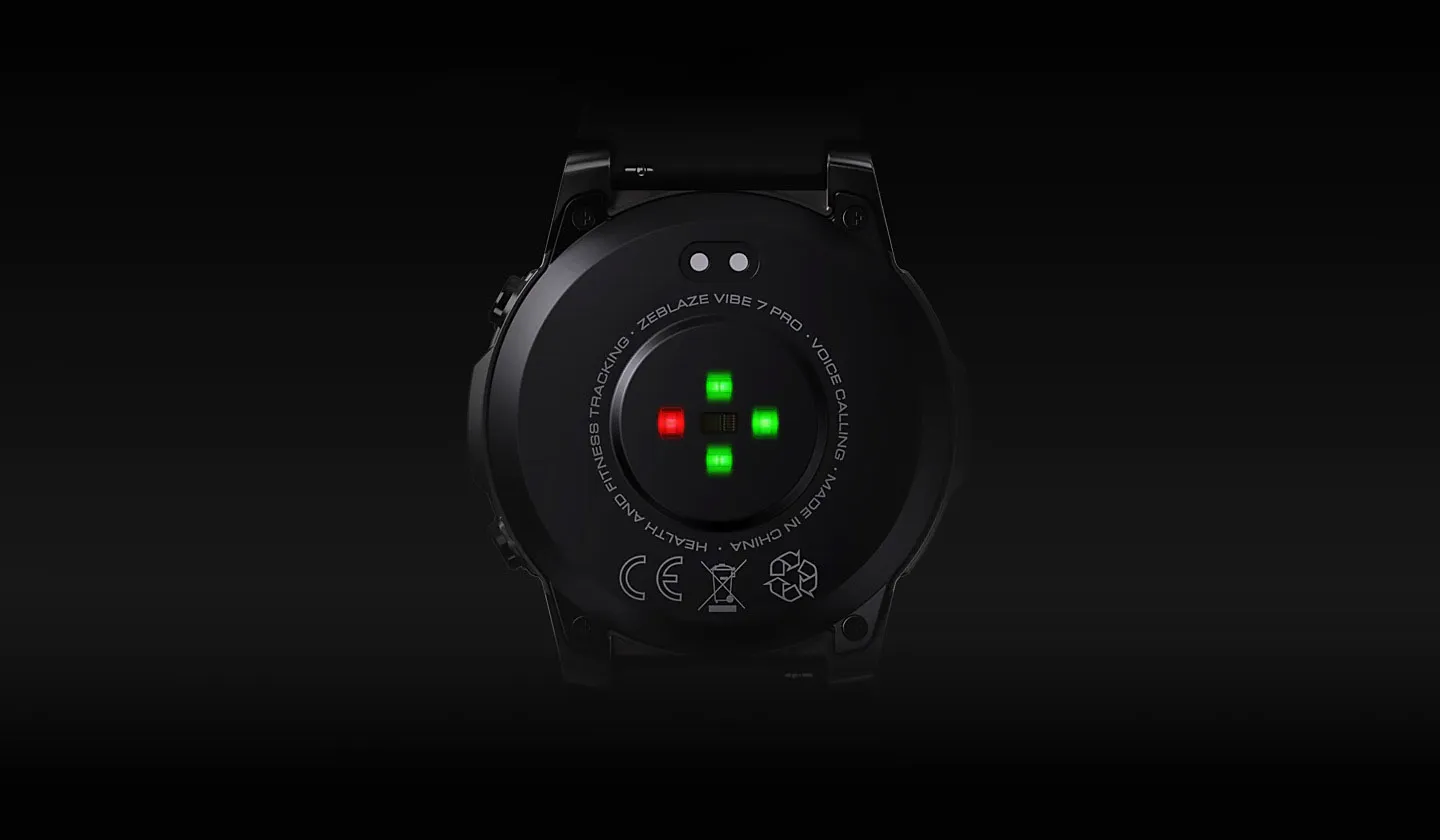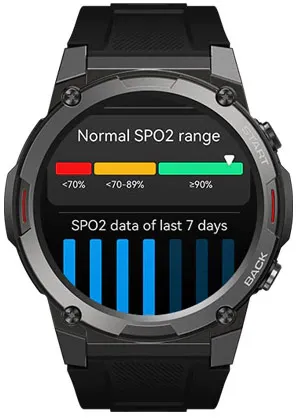 Blood-oxygen Saturation
Blood Oxygen Measurement * Blood oxygen saturation (SpO2) level indicates the amount of oxygen in the blood. Get a SpO2 measurement anytime, anywhere, for peace of mind.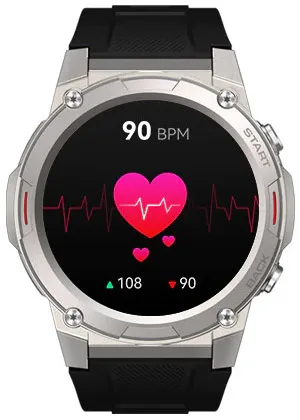 Wrist-based Heart Rate
Your heart never lies, so why monitor your heart rate? Zeblaze has always been trusted by its users - now it's your turn. We'll track your beats every minute with unparalleled accuracy.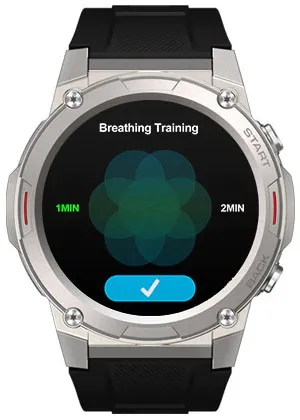 Take a Breath
Wearable devices don't often support monitoring of breathing rate, but it's a vital health metric - overly slow or fast breathing rates are common symptoms of various health problems.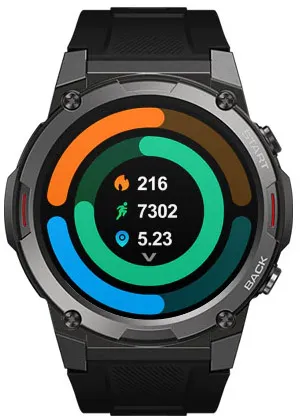 All-Day Activity Tracking
Track your steps, calories, and distance throughout the day, and you can access daily and weekly activity data summaries.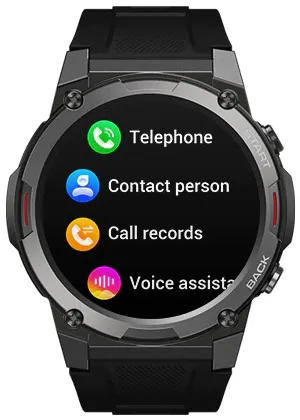 Hi-Fi Sound Quality Bluetooth Phone Calls
You can use Zeblaze Vibe 7 Pro to receive and answer phone calls via Bluetooth to your phone to help you keep up with personal and professional contacts while on the move.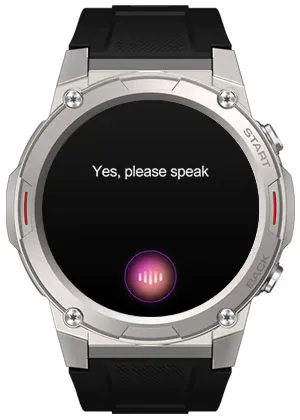 Offline Voice Assistant
Zeblaze Vibe 7 Pro has a built-in voice assistant to easily control your phone and make your watch more than just a watch.
In-depth Monitoring of Sleep
Stressful work days or inconsistent sleep schedules can lead to poor sleep quality. With the Zeblaze Vibe 7 Pro, you can check your sleep data quickly, easily, and directly on the watch screen - so there's no need to search through your phone when you first wake up.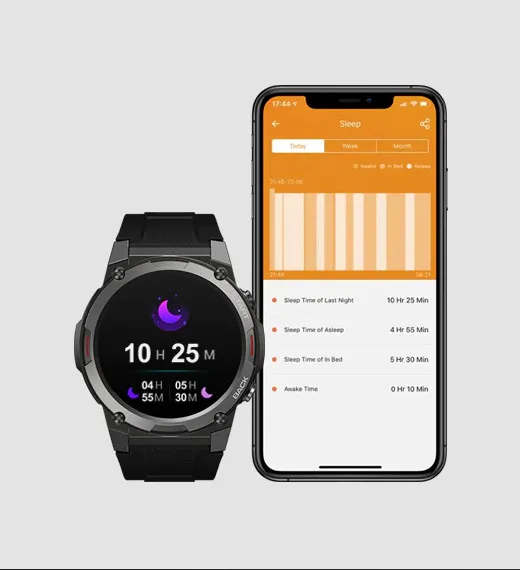 Menstrual Cycle Tracking
The Zeblaze Vibe 7 Pro can help you record your menstrual and ovulation periods and alert you before they arrive so that you can plan and avoid disruptions.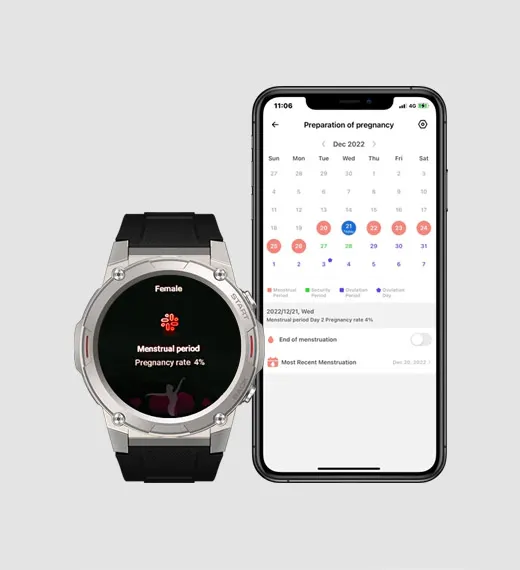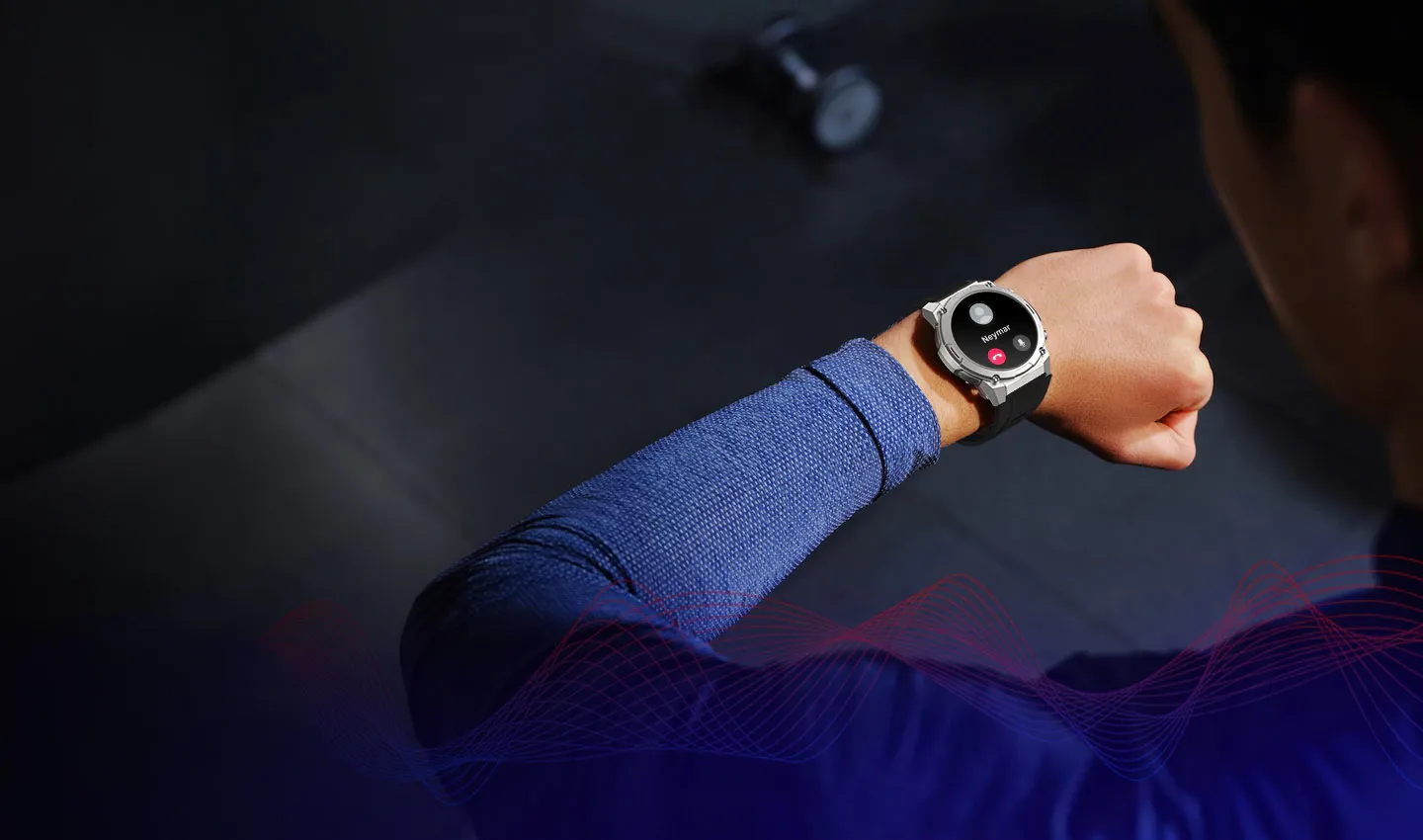 The Ultimate
Personal Assistant
A Next-level Fitness Partner with 100+ Workout Modes
Whether you're a team player or prefer the focus of working out by yourself, the Zeblaze Vibe 7 Pro is the ultimate easy-to-use sports smartwatch. With over 150 built-in sports modes to suit your choice of activity, the watch can track heart rate, calories burned, and more.
* The watch system supports 19 sports modes, and if you are in other sports scenarios, you can push the sports mode through the APP.
Water Resistant
3 ATM & IP69K
Zeblaze Vibe 7 Pro is based on 3 ATM & IP69K waterproof rating standards, which can effectively prevent sweat or raindrops from splashing, meeting daily waterproof needs, and making you more at ease.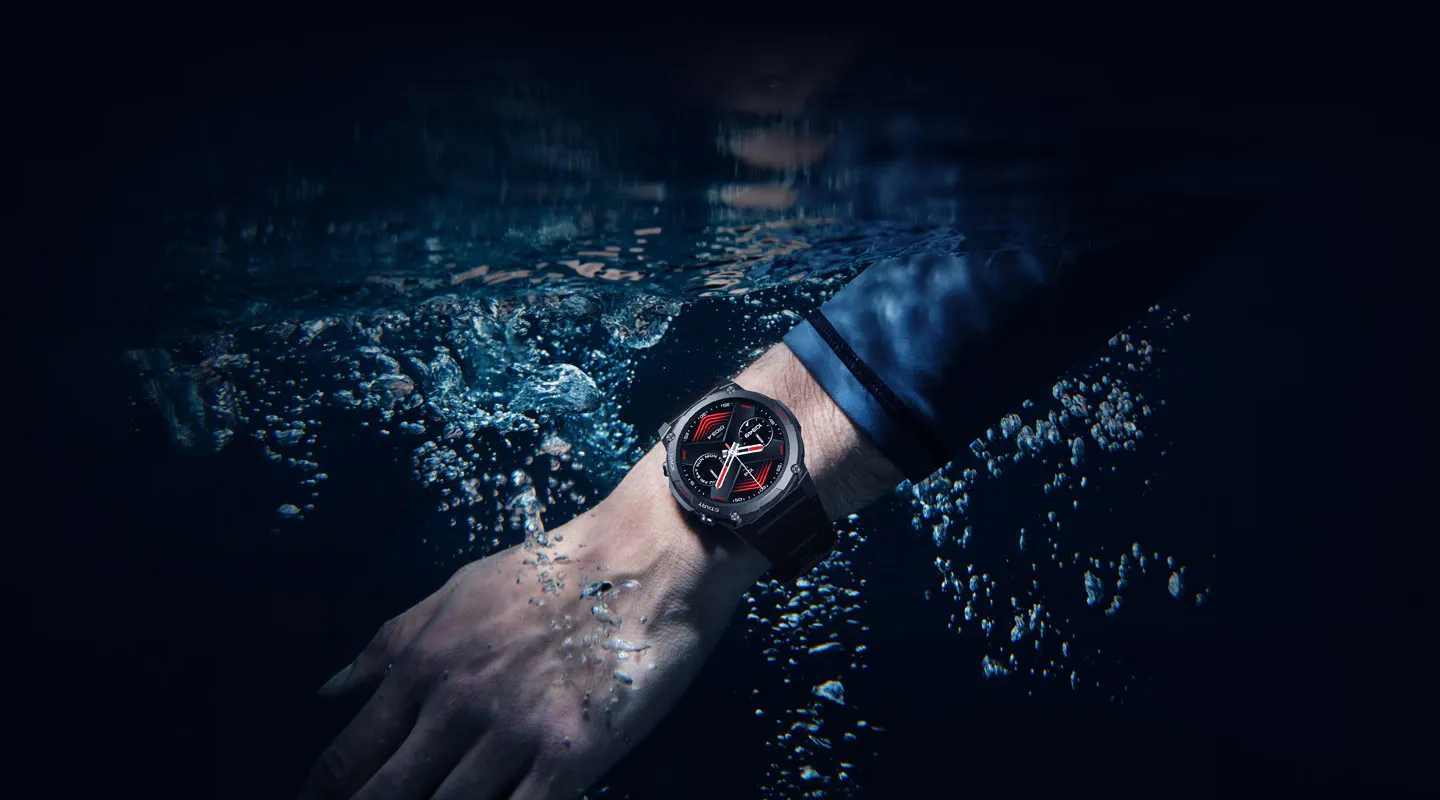 Battery Power at Peak Performance
14 Days
Typical Usage Modes
30 Days
Battery Saver Modes
485 mins
Continuous Voice Calling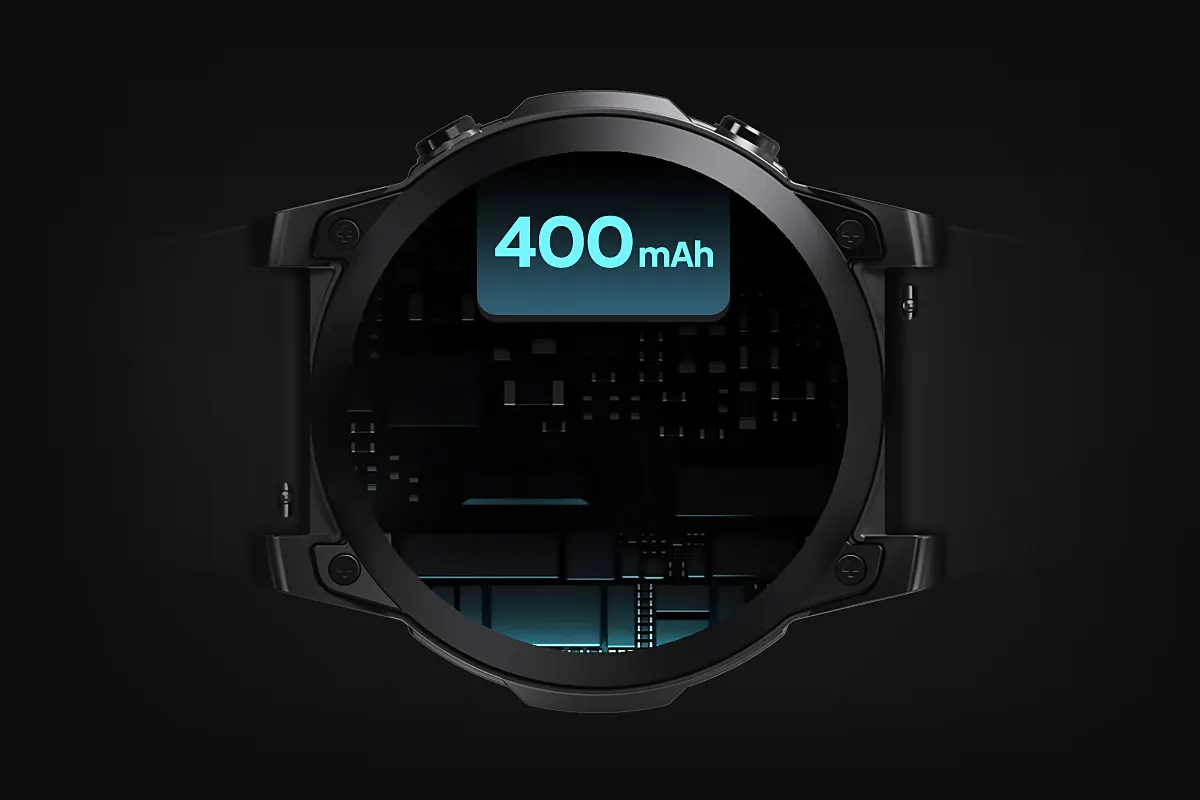 Live a Limitless Lifestyle
Check the weather, sync your mobile phone calendar to the watch, get notifications for received instant messages, and more. Make daily life more convenient with the Zeblaze Vibe 7 Pro.
Gallery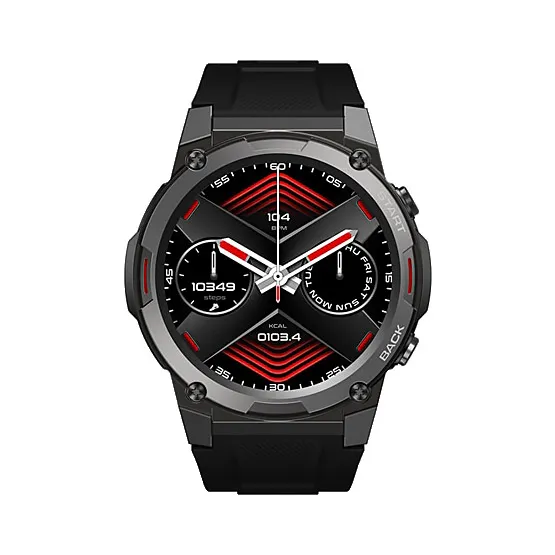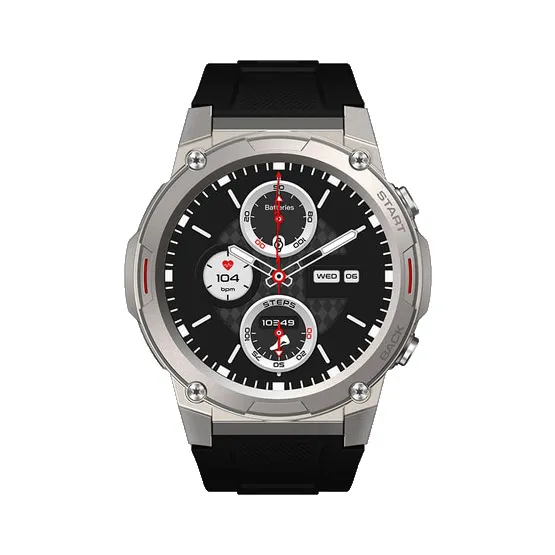 Specification
Connectivity
Bluetooth version: BLE 5.1
Smartphone Compatibility: Android 5.0 or iOS 10.0 and above
Technical Parameters
Display
Display type: AMOLED
Display size: Large 1.43" Ultra HD AMOLED Display, supports Always-on modes
Display resolution: 466*466 pixels, 391PPI, up to 1000 nit brightness
Touch screen: Yes
Sensors
Wrist Heart Rate Monitor, Pulse Ox Blood Oxygen Saturation Monitor, Proximity sensor, Accelerometer
Battery
Battery capacity: 400 mAh
Battery type: Li-Pol
Typical usage modes, up to 30 days
Heavy usage modes, up to 14 days
Continuous Voice Calling: 485 mins
Charging time: 1.5 Hours
Durability
Operation temperature min: -40°C
Operation temperature max: 55°C
Water resistance: 3 ATM (30M) & IP69K
Appearance & Details
Dimensions
Width: 59 mm
Height: 49 mm
Thickness: 14.3 mm
Weight
Weight: 76.2 g
Total weight without wristband: 54.7 g
Materials
Case material: Zinc Alloy
Button material: Zinc alloy
Buckle material: Stainless steel
Wristbands
Material: Durable and comfortable silicone strap
Width: 22 mm, compatible with standard 20 mm quick-release watch bands
Wrist Circumference: 150-205 mm

Packages contents
In the Box
Smartwatch *1
Liquid Silicone Strap *1
Charging Cable *1
Instruction manual *1